VSO ConvertXtoDVD Review: A DVD Creator that Offers Many Features for Windows
DVD creator is very beneficial for every user, especially if you want to back up your files because whether we like it or not, viruses are everywhere! I know some of you are looking for a DVD Creator that can convert your video to DVD for you to play it to the DVD player. Worry no more because VSO ConvertXtoDVD is here now to solve your problem! It is designed for the professional and beginner with advanced settings. In addition to this, it provides editing tools for your project. Let us read this review now!

1. Our Verdict
Pros

It allows you to preview the window and see changes live.
It works with one click.
It provides good quality.
It offers fast conversion.
It has multi-core support.
Cons

It is not manageable to use as you expect.
Overall Ratings
Interface:8.5
Conversion Speed:8.5
Easy to use:9.0
2. What is VSO ConvertXtoDVD?
Price: $44.99
Platform: Windows
Main Features
VSO ConverterXtoDVD is a DVD creator. It lets you convert your video into a DVD type, and you will be able to play it to your DVD player. In addition to this, this DVD creator has many features to offer. We did not expect that VSO ConverterXtoDVD has a lot to offer since it is not a popular DVD creator. See below its features:
◆ It allows you to merge your videos.
◆ It provides editing tools.
◆ It has video, audio, and subtitle synchronization.
◆ It has Brightness, Contrast, and luminosity control.
◆ It offers special filters.
◆ It has full customization such as background videos, audios, duration, animation, and more.
◆ It can save your menu templates.
◆ It enables you to add subtitles and chapters.
◆ It allows you to convert to PAL or NTSC.
◆ It enables you to burn to DVD, burn as ISO, burn multiple copies, and watch any DVD player.
3. VSO ConvertXtoDVD Review
Interface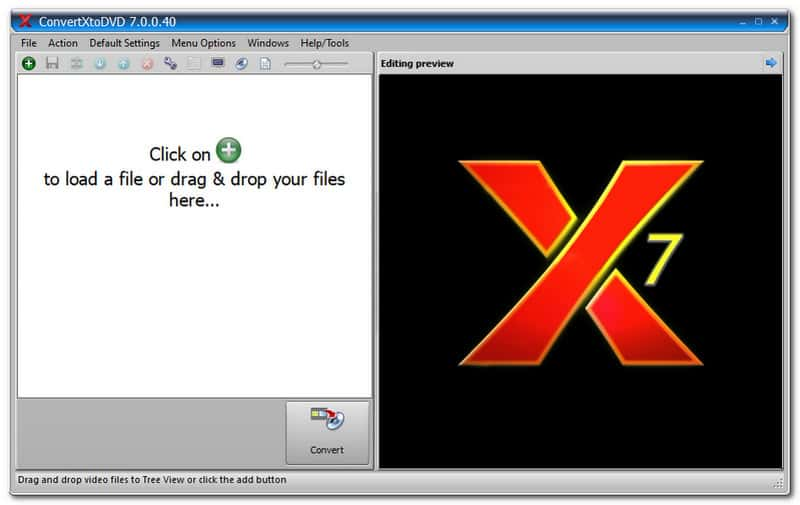 VSO ConverterXtoDVD has a simple interface that you will appreciate. Upon seeing the Interface, you will immediately notice that it is easy to use. It has two individual boxes. The first box is where you can drag and drop your file, and the next box beside is the Editing Preview. On the upper part of the panel, you will see all the options such as File, Action, Default Settings, Menu Options Windows, and Help/Tools. That's how simple the VSO ConverterXtoDVD is.
Image Settings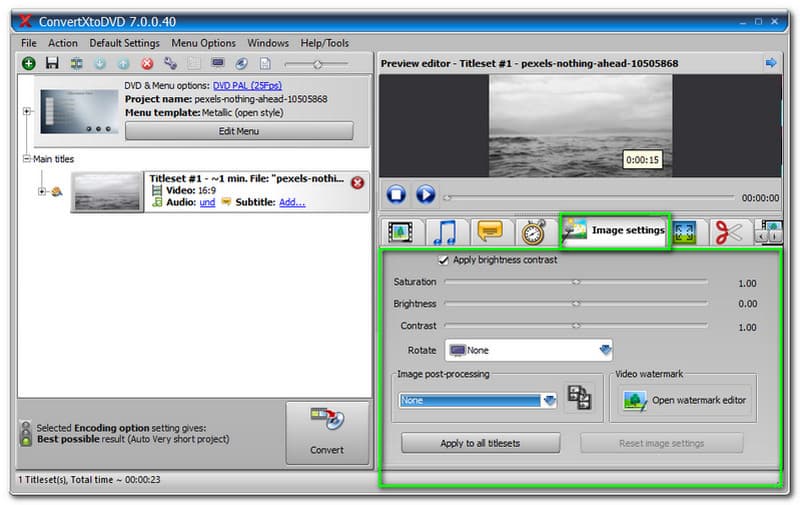 Image Settings or editing tools are essential in every converter since it is an extra feature that every user can use. Luckily, VSO ConvertXtoDVD provides you with Image Settings. It allows you to Apply brightness contrast. Furthermore, you can adjust the Saturation from 0 to 2 to the Brightness from -1 to 1. Nevertheless, it would be best if you remembered that it is not advisable to set your Brightness in -1 and 1. It must balance. Moreover, you can also adjust the Contrast of your video from 0 to 1.50.
What else? You can also Rotate your video into 90 degrees clockwise, 90 degrees counter-clockwise, and 180 degrees. Also, it has Image post-processing where you enhance your video. The good thing about VSO ConvertX to DVD is it has a Video Watermark, and we will talk about it below.
Video Watermark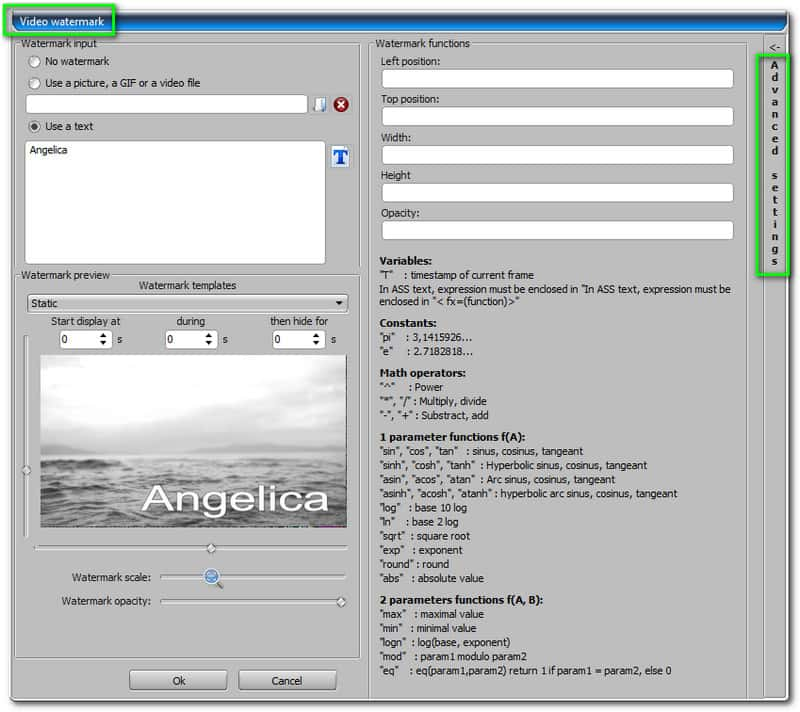 VSO ConvertXtoDVD provides a Video Watermark. It enables you to use a picture, GIF, video file, and text. As you can see on the screenshot provided, I tried the watermark text. After that, you can proceed to the Watermark Templates, and it has choices like Static, Bump, Scroll from right, Scroll from left, and more. Furthermore, you choose to set your watermark a second time. For example: Start display at 30 seconds, during 30 seconds, and hide watermark for 30 seconds. Furthermore, you can adjust the Watermark scale, which means you can change your watermark from smaller to bigger. Furthermore, you can also set the Watermark opacity from low to high.
When it comes to the Advanced Settings of the Watermark Functions, you can put details on the available blank. It includes Left position, Top position, Width, Height, and Opacity.
Audio and Subtitle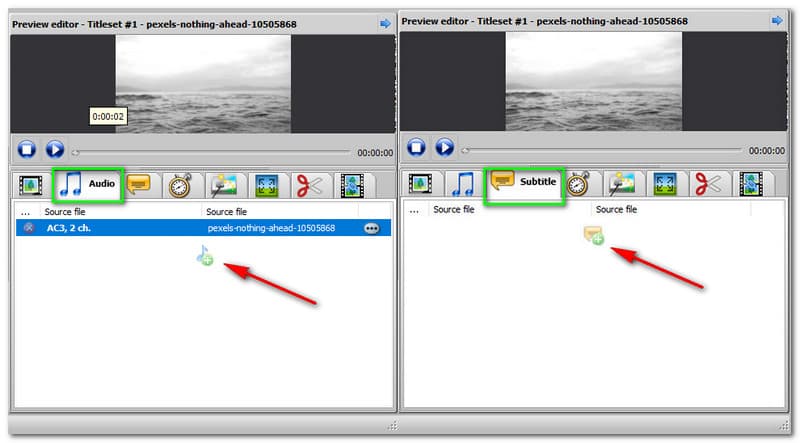 VSO ConvertXtoDVD lets you add audio and subtitles to your video before converting it into a DVD. Under the Preview Editor, you will see the Audio and the Subtitle. The reason why we want to explain them together is that both have similar functions. Suppose that you want to add audio and subtitle, click the plus button, and you will proceed to your file on your computer. Then, you can now choose the available audio and subtitle and add them to your video.
What is Best for VSO ConvertXtoDVD?
VSO ConvertXtoDVD is the best DVD creator for Windows. Moreover, it is also best for beginner and professional users. If you are looking for a DVD creator with many features, VSO ConvertXtoDVD is the best for you.
4. FAQ for VSO ConvertXtoDVD
Can VSO ConvertXtoDVD convert video and audio into various formats?
No. VSO ConvertXtoDVD focuses on converting your videos to DVD only so you can play them on your DVD player. If you are searching for a video converter, you can try Aiseesoft Video Converter Ultimate.
I want to update VSO ConvertXtoDVD; how can I update it?
To do that, download and install the latest version on the download page. The good thing about this is that you do not need to uninstall VSO ConvertXtoDVD because it will automatically update after installing the latest version.
Why does it take too much time to convert my file in VSO ConvertXtoDVD?
The speed of the conversion will depend on the system. Converting videos to DVD will take time. However, suppose it is time-consuming to check your system and ensure it is not outdated.
5. Alternative - Aiseesoft Burnova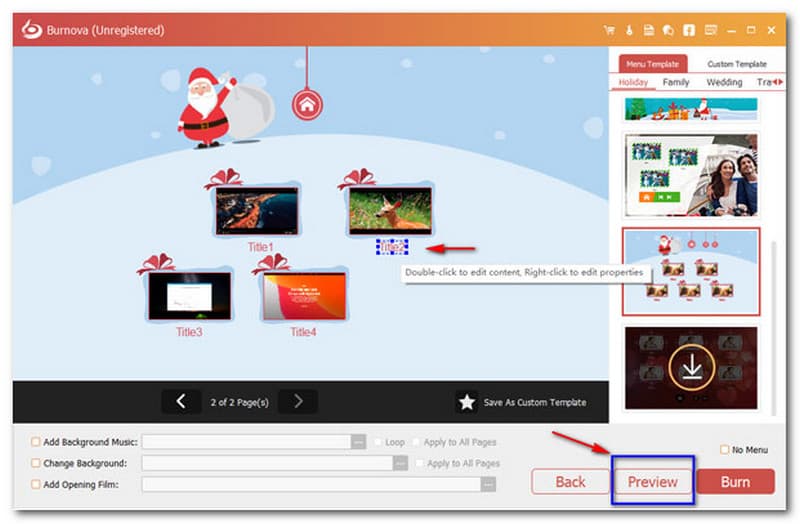 We all know that VSO ConvertXtoDVD does not have an aesthetic interface, unlike Aiseesoft Burnova. It is not just about the Interface but also the quality they produce and how both software is efficient in converting a video into a DVD. The reason why Aiseesoft Burnova is the best alternative for VSO ConvertXtoDVD is that it is much easier to use and it is proficient in many ways. You can burn video to Blu-ray, customize the output files, add audio tracks, add subtitles, and it enables you to edit your videos before burning them to DVD. Moreover, you can visit the official page of Aiseesoft Burnova to know more.
Conclusion
In this post review, we talked about VSO ConvertXtoDVD, focusing on its features and advanced settings. In addition to this, we learn that this DVD Creator can edit your videos before converting them to DVD. Furthermore, see you again in our following article!
Did you find this helpful?
269 Votes
YES

Thanks for letting us know!
No

Thanks for letting us know!
Reviews of Hot Video Converter
Aiseesoft Burnova
Create MP4 MP3 into Blu-ray and DVD disc, folder and ISO file.