How to Roblox Unblocked at School with Ease: Reasons and Methods for You
Roblox is becoming increasingly popular among young players as a global online game platform that connects players through play. While children of all ages enjoy Roblox, teachers, and parents may not. Schools are blocking every other social network and game, including Roblox. You've come to the right place if you're wondering how to play Roblox at school.
Many school campuses restrict access to games such as Roblox. They are doing this to keep students productive and to ensure that school computers are only used for educational purposes. If you have some free time and want to play Roblox on a school computer during your breaks, you can follow this method to still play even if the Roblox is blocked at school. This article will show you how to unblock and play Roblox on a school computer. Then, we provide detailed reviews of the best solutions for unblocking Roblox at school.

1. Why is Roblox Blocked at School?
On public networks, network administrators frequently block domains. Social media websites, streaming services, and video game domains are popular targets for network blocks. Roblox falls into the gaming category and is typically restricted on school grounds. Teachers want to keep you focused on your work and avoid distractions. Depending on your school's policies, you may be able to request that a specific domain be unblocked. Typically, you must contact a teacher, instructional technology facilitator, or other faculty member and make a formal request.
That being said, brace yourself for rejection. School teachers frequently mix educational Roblox games like Word Bomb with popular video games like Fortnite or Overwatch.
This decision is unlikely to be overturned. You may wonder how network administrators can prevent Roblox from being used at your school. Administrators have four options for blocking Roblox:
◆ By URL - You are unable to access the Roblox website.
◆ By domain - You are unable to access Roblox sites or apps.
◆ By I.P. address - Even if you enter the I.P. address, you cannot access Roblox sites.
2. How to Unblock Roblox Blocked at School?
Method 1: Play Roblox using Chrome
You can use the Now.gg website to play the game. Now.gg hosts a variety of games that can be accessed via browser by users with less powerful computers like a Chromebook.
◆ While Now.gg is the most user-friendly way to access Roblox on your school Chromebook, its increasing popularity may indicate that your school has blocked access to it or the websites it links to. If you cannot access the site, you must use another method.
◆ Because of high traffic, the page may take a while to load in your browser. If the page times out, be patient or reload it. On the other hand, if you cannot open Roblox in your browser, you will need to download it.
◆ In-game purchases are not permitted in the Now.gg version of Roblox.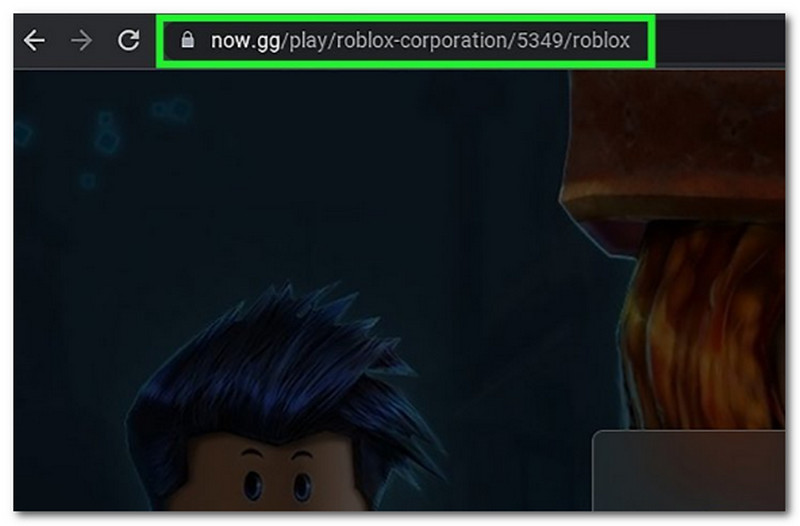 Method 2: Use VPN Tools
If you cannot connect Roblox to your school Chromebook, it is most likely due to your school's firewall. As a result, you require a VPN, which can provide you with a new I.P. address while circumventing any restrictions imposed by your school. Here's how we can make it.
1.
Go to Settings and see the Apps on your Chromebook.
2.
Kindly proceed with any online store on your device. Then, locate and install the VPN app of your choice.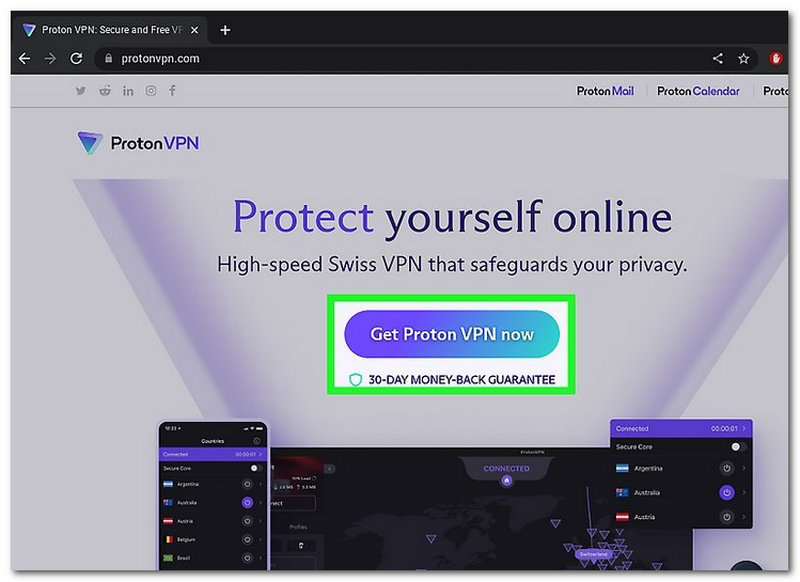 3.
At this moment, we need to connect to a VPN service. Kindly open the VPN app, sign in to your account (if necessary, and connect.
4.
Lastly, we will sign in to your Roblox account and open the game. Roblox can now be played on your school Chromebook.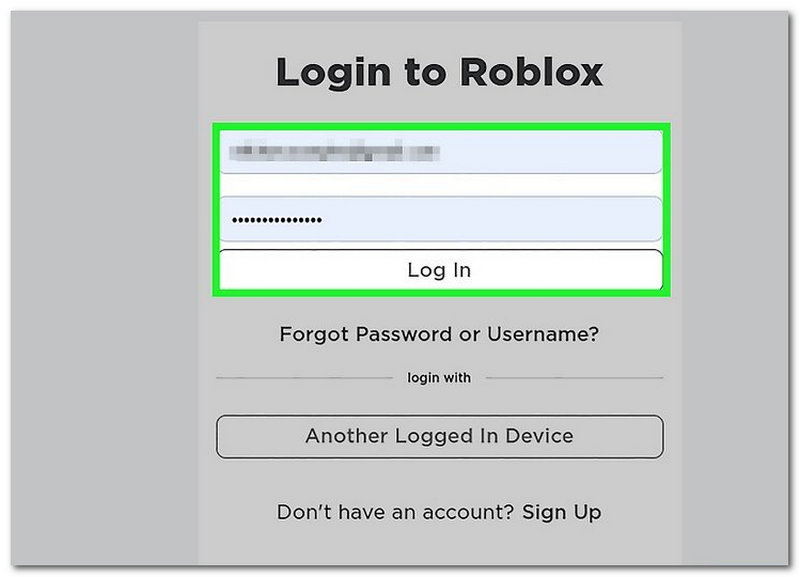 That is the simple way we can use the VPN to unblock Roblox on your school as you continue to play in moderation. Try another method if you cannot access Roblox after connecting to a VPN.
3. 5 Games like Roblox
Games Like Roblox

Minecraft

Fortnite

Terraria

Brawl Stars

Trove
| | | | | | | |
| --- | --- | --- | --- | --- | --- | --- |
| Overall Ratings | Genres | Release Date | Age For | Best For | Price | Platforms |
| 9.5 | Sandbox | 18/11/2011 | 12+ | Critical thinking | $6.99 | Nintendo Switch, Java, Android, PlayStation 4, iOS, Windows, and Xbox One |
| 9.5 | Battle Royale Game | 17/07/2017 | 13+ | Critical thinking | Free | Nintendo Switch, Java, Android, PlayStation 4, iOS, Windows, and Xbox One |
| 8.5 | Action-adventure | 16/06/2016 | 12+ | Tactics making | $.9.99 | Xbox One, iOS, PC, Nintendo Swift, Windows, and PS4 |
| 9 | Shooter game | 15/06/2017 | 5+ | Critical thinking | $1.99 | Android and iOS |
| 9 | Action-adventure | 09/07/2015 | 10+ | Creativity | $2.99 | PC, PS4, Xbox One |

Minecraft
PlatformsNintendo Switch, Java, Android, PlayStation 4, iOS, Windows, and Xbox One
Release Year:18/11/2011
Minecraft is another well-known name in the Massively Multiplayer Online game genre. The Xbox Game Studios world-building sandbox title allows users to create anything they can imagine. Minecraft has one of the largest and most active gaming communities.
Despite having poor graphics, the game features a variety of well-developed landscapes, including caves, lakes, forests, and more. You must go about, look around, and carry out certain chores to advance. On your journey, you might run into zombies, spiders, and other dangerous creatures. As a result, carrying weapons is a wise choice. Every gaming platform you can imagine has Minecraft, which is often one of the top games similar to Roblox.

Fortnite
Release Year:17/07/2017
Platforms:Nintendo Switch, Java, Android, PlayStation 4, iOS, Windows, and Xbox One
The free-to-play battle royale game Fortnite doesn't require an introduction; it has much in common with Roblox. This game is the perfect online game that plays like Roblox because of its free-form building system. Fortnite undoubtedly outperforms many entertaining games like Roblox in terms of visuals and playability. Fortnite: Save the World, Fortnite Battle Royale, and Fortnite Creativity are the three Fortnite games available right now. The final game provides a full Roblox-like gameplay experience. Players in Fortnite Creative get access to a private island where they can design planets and combat zones. Using the inventive, you can play various unofficial games, such as racing games.

Terraria
Release Year:May 16, 2011
Platforms:Xbox One, iOS, P.C., Nintendo Swift, Windows, and PS4
Terraria, a fun sandbox-style game playable on P.C., MAC, Linux, Android, and iOS, is a strong contender in this list of Roblox alternatives. There are many missions to complete and a vast environment to explore in Terraria. This 2D sandbox game has three main gameplay modes: digging, combat, and construction. As its name suggests, the building mode is intended for the younger, more artistic gamers out there. As Terraria has been around for more than ten years, a sizable player base has grown. You must gather raw materials and create things with them to advance to the upper levels. You can complete tasks more quickly using the newly created items.

Brawl Stars
Release Year:June 15, 2017
Platforms:Android and iOS
The greatest Roblox replacement may be Brawl Stars if you enjoy playing Roblox on your Android or iOS smartphone. You may play this mobile online multiplayer game against A.I. or other players while finding new Superpowers, Star Powers, and Gadgets to improve your brawler. Brawl Stars, a video game created by Supercell, features a variety of game types, including Gem Grab, Showdown for Solo or Duo, Brawl Ball, Bounty, and Heist. Additionally, this game also has a lot of special events. In Brawl Stars, the plan you or your team devise is crucial to victory. Last but not least, downloading and playing Brawl Stars is free.

Trove
Release Year: 09/07/2015
Platforms:P.C., PS4, and Xbox One
Trove is the ideal fusion of the Sandbox and Massively Multiplayer Online game genres. Roblox, a virtual world that plays like a game, lets users explore a variety of words and go on thrilling adventures. As you progress, you can create your home, known as the cornerstone. The game also allows players to choose from several gameplay classes like Knight or Dracolite. Trove's character customization features let users make the character more suited to their preferences. Trove is available for Windows, macOS, PlayStation 4, and Xbox One.
4. FAQs about Roblox Unblocked at School
Can I play the Roblox game using an Android mobile phone?
Yes. Roblox is one of the cross-platform games that we can play with different mediums. If we do not have a computer or Xbox One, we can use cellphones to play the incredible Roblox. We only need to download it using the Play Store and sign in to our accounts.
What requirements do I need to play Roblox on a Windows computer?
For the System hardware specifications in terms of Processor, Roblox advises that you have a recent processor(from 2005 or later with a clock speed of at least 1.6 GHz. Older AMD processors have had various problems. In line with Storage Space, we need the following to install Roblox, and you should have at least 20 Mb available on your machine. These simple specifications will help the Windows computer to process well in playing the game.
How much does Roblox cost?
For Windows 10 P.Cs, Macs, iPhones, iPad, Android, Amazon devices, Xbox One, and V.R. systems like Oculus Rift and HTC Vive, Roblox may be downloaded for free. Roblox offers gamepad, mouse, and keyboard controls for PCs and Macs.
Conclusion
We need to remember these elements when Roblox, our favorite game, gets prohibited on our school computer. The reasons why the game is barred and the workarounds we can use to play it even though it's prohibited are explained in the information above this post. If you pass this knowledge on to your classmates, you'll have a great time playing Roblox on your school computer.
Did you find this helpful?
399 Votes
YES

Thanks for letting us know!
No

Thanks for letting us know!
AnyMP4 Video Converter Ultimate
All-in-one video converter, editor, enhancer upscaled with AI.