Leading 12 Unlocked Android Phones for Sale: Choosing the Best
Indeed, having an unlocked Android mobile phone is more significant than having a locked one. We want to maximize the full features of the device we will buy. Therefore, if you are looking for a great deal, you can see numerous kinds of unlocked smartphones below this article. Let us review their specifications, pros, and cons to know what is the best among them.

Part 1. What Does Unlocked Phone Means?
In layman's terms, an unlocked phone is not tied to any carrier. The associated phone is usually locked to that network when your phone is on a contract. That is because wireless carriers sell phones at a reduced price. Carriers lock customers into multi-year contracts of device payments while locking the phone to its network to recover financial losses from subsidizing. This device prevents customers from obtaining a discounted phone and switching networks without first repaying their debts.
However, inserting SIM cards from competing networks cannot expect instant connectivity. Even if the phone has the necessary hardware to support other networks and you have made all the payments, it will usually remain carrier-locked until you pay it off or meet specific requirements.
Furthermore, unlocked phones give us more freedom in maximizing the features of our phones. It does not have so many conditions to follow.
Part 2. Top 12 Unlocked Phone Mobile Phones
OnePlus Nord N20 5G
The OnePlus Nord N20 is a welcome change of pace for OnePlus. As its smartphones began establishing high-end price tags and low-end limitations, OnePlus has become more difficult to recommend in recent years. Indeed, it is an unlocked Android smartphone for the best value.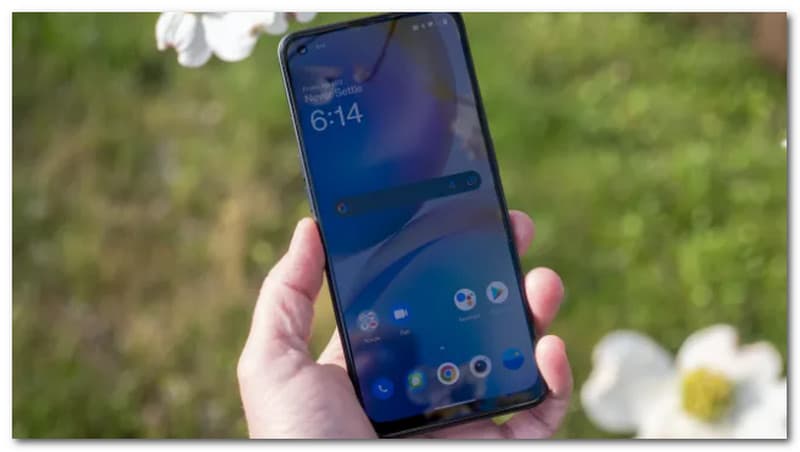 Specifications
◆ The Snapdragon 695 CPU for making up various applications.
◆ It supports the Sub-6 5G band for a faster signal.
◆ Fast charging device with 33-watt loads.
Pros

It performs incredibly.
The price is affordable.
Cons

There is only one software update planned.
The display is a bit brighter.
Samsung Galaxy A53
The Galaxy A series has been working hard to maintain Samsung in the cheap to the mid-range Android market, and the A53 could be its biggest hit yet. As we give you an overview, when we examined the Galaxy A53 to the S21 FE, we could not deny that the cheaper unlocked Android phone offers better value.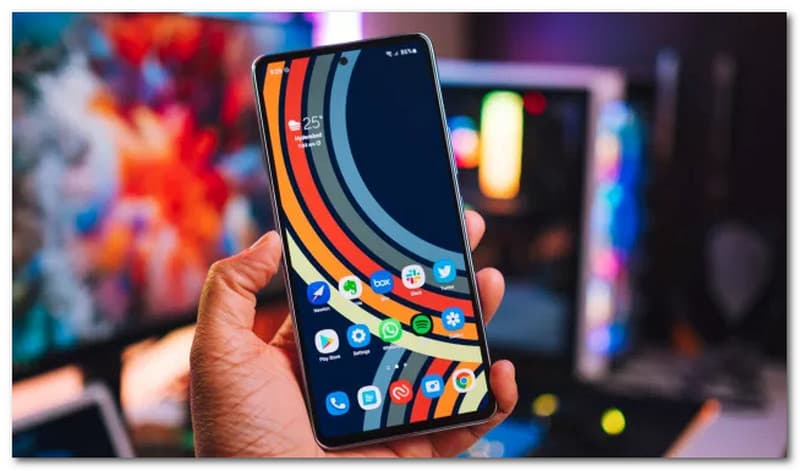 Specifications
◆ 120Hz of 6.5 inches AMOLED display.
◆ It has a solid four-rear camera.
◆ The resolution is 1080 x 2400 pixels with a 20:9 ratio.
◆ It has super vast storage.
Pros

It has stunning design features.
Expect outstanding performance with this device.
Cons

The CPU can fail with higher graphic games.
There are no Wi-FI 6 features available.
Samsung Galaxy S21 FE
The Galaxy S21 FE continues Samsung's habit of providing a more affordable variant of its yearly flagships with realistic price decreases. Plastic back is one such example, however, as our Galaxy S21 FE review discovered, the finish still feels excellent, and you won't notice it if you use a case.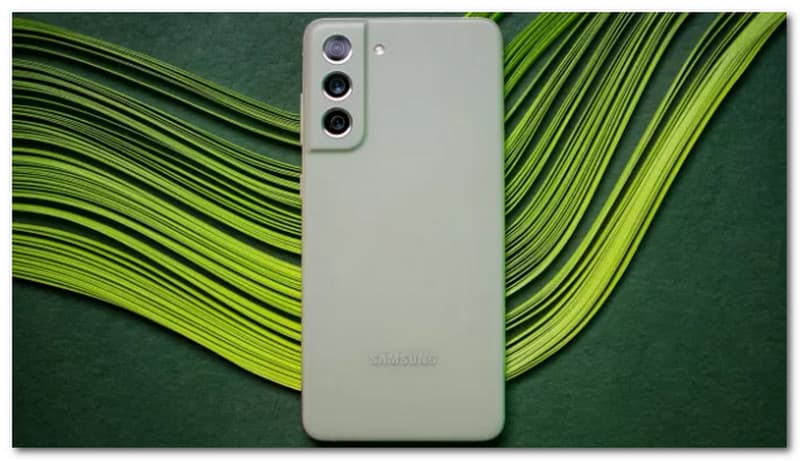 Specifications
◆ It contains an incredible flat display of 120Hz.
◆ Android 12 and 4 Operating system update availability.
◆ The battery is 4500mAh with a 25-watt speed of charging.
Pros

It has numerous colors.
Battery life is all-day.
High-quality camera performance.
Cons

There is a problem with its haptic.
OnePlus Nord N200
Rest assured, the OnePlus Nord N200 is a low-cost phone, but not everyone needs the latest technology to get a relatively fast phone with solid network coverage.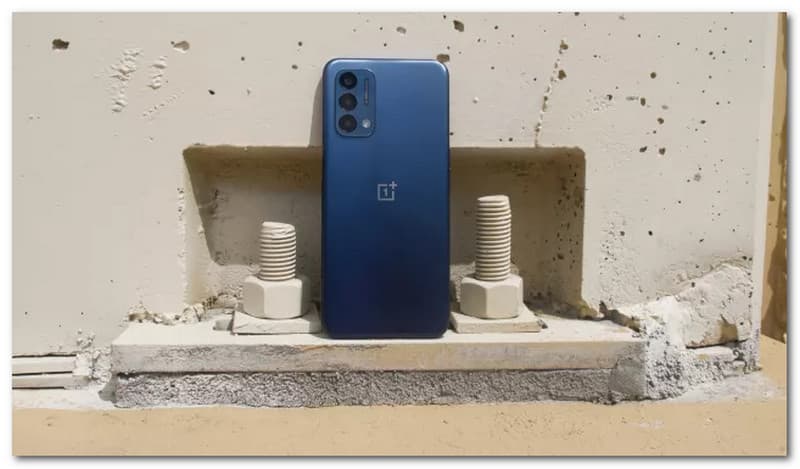 Specifications
◆ Display with 1080 resolutions.
◆ 3.5mm jack for its headset.
◆ It contains the CPU's Octa-core (2x2.0 GHz Kryo 460 & 6x1.8 GHz Kryo 460).
Pros

Battery life can last for several days.
It is very welcoming to the U. S. carriers.
It is known as the best software for Motorola.
Cons

There is no available NFC feature for Google Play.
One software update only.
It does have a high-quality camera.
Google Pixel 6 Pro
The Google Pixel 6 Pro shares many similarities with the smaller and less expensive Pixel 6, including the highly standards-compliant Google Tensor CPU, while RAM has been increased from 8GB to 12GB. See details below for more.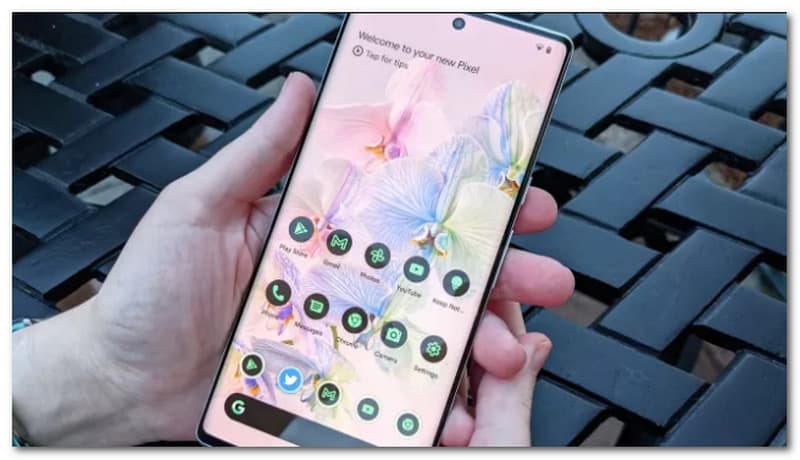 Specifications
◆ It possesses a clear OLED 120Hz display resolution.
◆ 6.71 inch with 110.5 cm device size.
◆ With display protection of Corning Gorilla Victus.
Pros

Long-lasting battery life.
Incredible Android updates service.
High-quality camera specs.
Cons

The bar for the camera is huge.
This device is not accessible to everyone.
Samsung Galaxy S22 Ultra
The Samsung Galaxy S22 Ultra is one of the most powerful Android phones, featuring top-tier technology ranging from the latest Snapdragon 8 Gen 1 CPU package to the 108MP camera on the back. This device is paired with One UI 4.1, which runs on top of Android 12. Discover more as we continue to read the information below.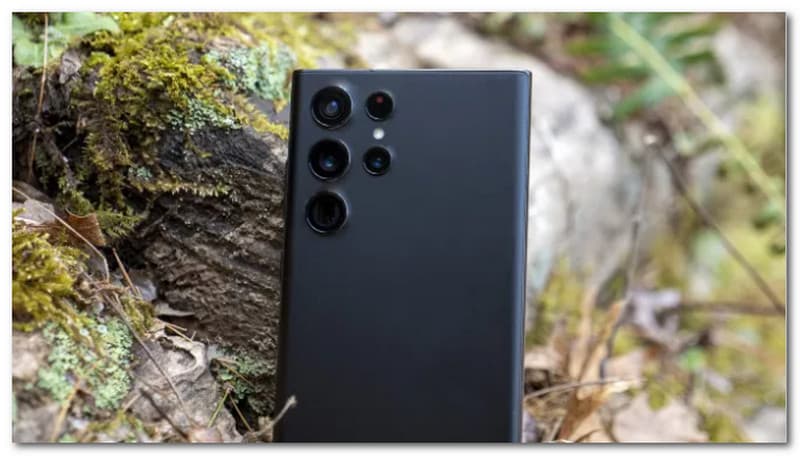 Specifications
◆ The screen is as large as 6.8 inches with 120Hz display resolutions.
◆ The device storage is an incredible S-pen.
◆ 4GB LTE bands.
Pros

It performs high-quality following its CPU.
Clear vision cameras.
High-quality camera specs.
Cons

There is no getting around at that price.
Its RAM is lesser than with performance.
Google Pixel 6
If you want a pure Android experience with fantastic hardware, the Pixel 6 is the obvious pick. With a drastic redesign and Google's CPU under the glass, this phone symbolizes a fresh beginning for the Pixel line in terms of style. Here are more details for more.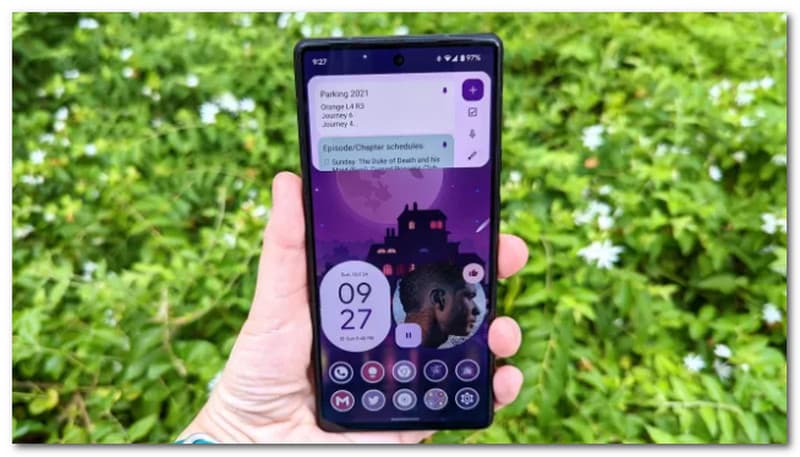 Specifications
◆ It has an OLED 90Hz resolution display.
◆ It operates on Android 12.
◆ 128GB 8GG RAM and 256GB- 8GB RAM available.
Pros

It performs smoothly.
The camera's quality is fantastic.
High-end battery life.
Numerous colors of choice.
Cons

It is huge compared to others.
Stocks are always unavailable.
OnePlus 10 Pro
The OnePlus 10 Pro can compete with smartphones such as the Galaxy S22 Ultra without the latter's high pricing. If you want to buy a decent unlocked Android phone, the OnePlus 10 Pro should be more appealing for $899.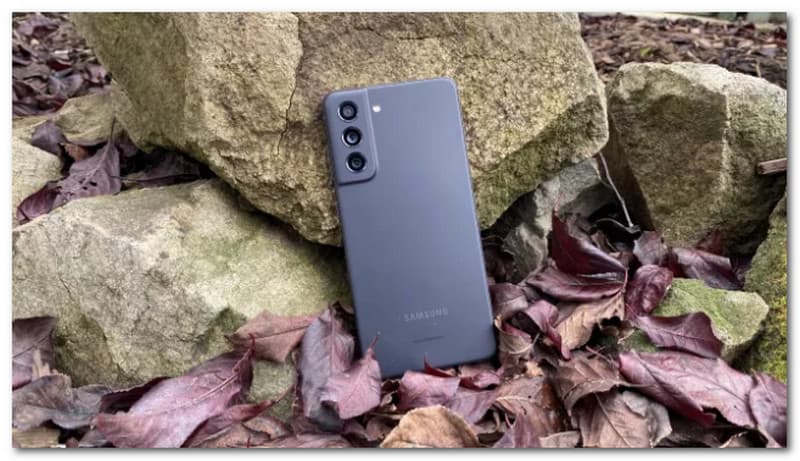 Specifications
◆ Display of 6.7 AMOLED or 3216 x 1440.
◆ The CPU is Snapdragon 8, 1st Gen.
◆ It has 128GB storage with 8GB RAM.
Pros

The price is very affordable, unlike with the OnePlus 9 Pro.
The design is very modern.
Amazing battery life.
Cons

The camera only has an 8MP lens.
Google Pixel 5a
The Google Pixel 5a would usually go far higher on our ranking. It's only $449, yet you get an excellent camera phone capable of fantastic images.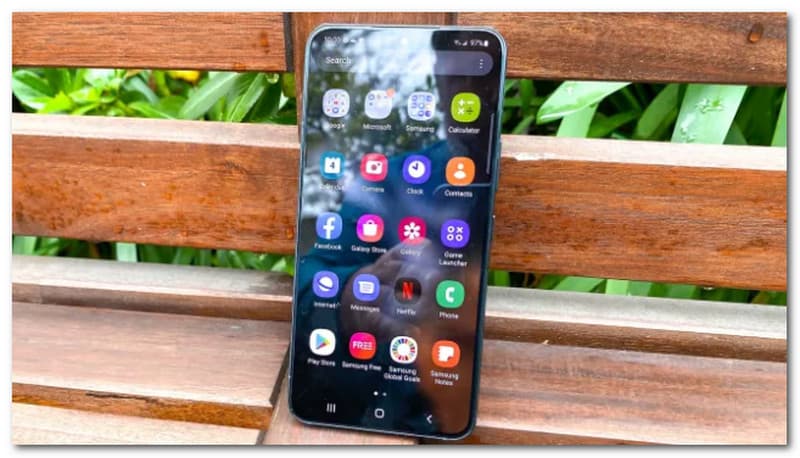 Specifications
◆ It has a rear camera of 12.2MP (f/1.7) or 16MP (f/2.2).
◆ The battery life can last up to 9 hours and 45 minutes.
◆ It contains 126 GB ROM and 6GB RAM.
Pros

It has a clear display.
The IP67 water resistance features are available.
The CPU performs excellently.
Cons

The chipset is outdated.
It is only specified in Japan and US countries.
Moto G Stylus 5G
The Moto G Stylus 5G demonstrates that you don't have to spend much money to get a phone with a user input device. The pen detaches from the Motorola device's frame for convenient note-taking and photo editing.
Specifications
◆ 6.8 inches with 2400 x 1080 LC resolution.
◆ The CPU is Snapdragon 480 5G.
◆ It has an expandable 156 GB ROM and 6GB RAM.
Pros

Its built-in stylus is convenient.
Long-lasting battery.
Cons

The camera's resolution is a bit low-quality.
Its software updates are minimal.
Samsung Galaxy Z Flip 3
With this phone, you get a highly appealing flip phone that reveals a folding 6.7-inch display. This variant of the Flip has a considerably larger exterior display, which is helpful for notifications, as well as a viewfinder that eliminates the need to unlock the phone.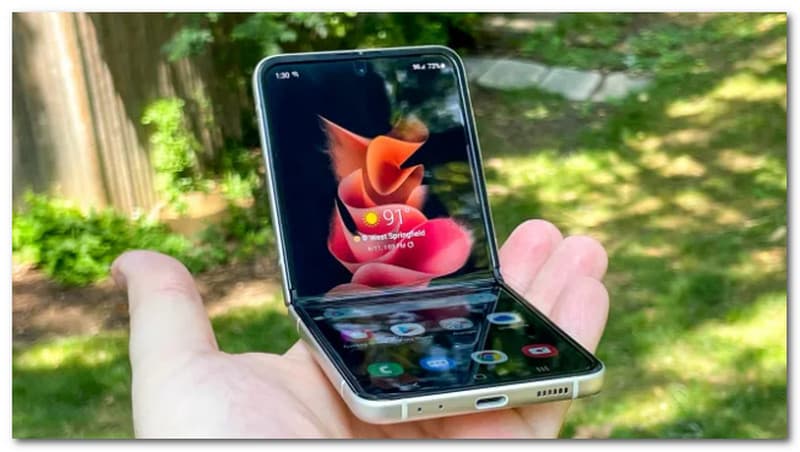 Specifications
◆ The battery life is 5 hours and 43 minutes adaptive for 6:00 (60Hz).
◆ It has an ultra-wide 12MP camera.
◆ The CPU contains a Snapdragon 888 with 8GB RAM.
Pros

The device is very durable compared to before.
The display has a more comprehensive cover.
Cons

We can see a weak battery performance.
The screen creases when it folds.
Motorola Edge Plus (2022)
Motorola Edge Plus is next in line, which is generally priced at $999. However, an unlocked phone version is still available for $100 off. That is reasonable pricing for a phone with the same Snapdragon 8 Gen 1 CPU as the Galaxy S22 range. The Motorola Edge Plus also has a 144Hz refresh rate display, when most flagships peak at 120Hz.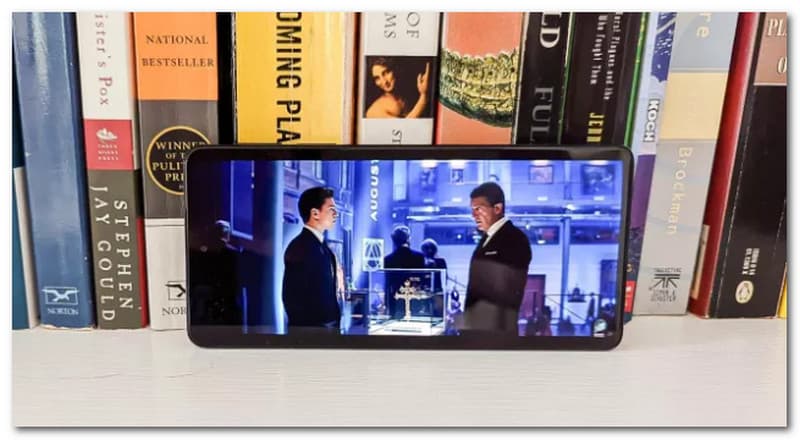 Specifications
◆ 128GB up to 156GB expandable storage.
◆ The RAM is higher qs 8GB up to 12GB.
◆ It displays an incredible 6.7 inches AMOLED with 2400 x 1080 resolutions.
Pros

It is very fast with a 144Gz refresh rate.
The type of CPU it contains is compelling.
You can use this to capture great photos.
Cons

There is an unavailability of telephoto lenses.
The battery life is impoverished.
Part 3. FAQs about Unlocked Android Phones
How do we know if my Android phone is unlocked?
We can check a few things to know if our Android is unlocked. First, you can check its SIM card. See if you can dial and call a phone number. In addition, you can also insert a new SIM card and notice that your phone can access the SIM. Next, our IMEI number can be a great medium to see if your phone is unlocked. YOu can see the IMEI makes the verification possible. You only need to dial *#06#. Those are only two factors to see if your Android phone is unlocked.
Does Walmart have unlocked phones?
Yes. As we all know, Walmarts sells various products we can use daily. It also offers Android and iPhone unlocked phones at the lowest price.
Is there also an unlocked or locked iPhone?
Yes, a locked and locked iPhone also exists. This type of iPhone is similar to Android. Locked iPhones have many terms and conditions or contracts with the incorporation. However, an unlocked iPhone poses for freedom to use utilizing it in your daily life.
Conclusion:
As we get to the conclusion, numerous unlocked mobile phones are available anywhere. They also possess outstanding and diverse features. For that, the choice process must be meticulous and witty. You may use the details above as your guide in choosing the best unlocked Android phones. Thus, this article aims to help users like you, so please do not forget to share it with other users who might need it.
Did you find this helpful?
159 Votes
YES

Thanks for letting us know!
No

Thanks for letting us know!
Aiseesoft iPhone Unlocker
Get into locked iPhone iPad iPod without password or Apple ID.