In-depth Review of Drift Hunters Game: An Immersive Drifting Adventure
Drift Hunters is an online drifting game that allows players to showcase their skills in various realistic environments. Developed by Studionum43, this game provides a wide range of vehicles and tracks, enabling players to master the art of drifting in different scenarios.
More than that, Drift Hunters is an exhilarating online drifting game that offers players an immersive and realistic experience behind the wheel. Its stunning graphics, customizable cars, and challenging gameplay have gained a loyal following among drifting enthusiasts. This comprehensive review will explore the game's features, pros and cons, overall rating, how to play, alternative games, and answer frequently asked questions.

1. What is Drift Hunters Game?
What is Drift Hunters Game?
Drift Hunters is an online drifting game that provides gamers passionate about drifting with an adrenaline-pumping experience. This game, developed by Studionum43, has acquired appeal among both gaming aficionados and drifting lovers. It offers a virtual platform for users to put their talents to the test, perfect precision driving tactics, and compete in dramatic drift boats.
Drift Hunters allow users to explore a range of realistic landscapes, such as city streets, mountain routes, and racetracks. The game includes many finely built cars with distinct characteristics and performance characteristics. Drift Hunters have many automobiles for gamers, ranging from famous sports cars to classic vehicles.
Pros

Realistic physics
Stunning graphics
Extensive car customization
Vast car selection
Multiple game modes
Cons

Limited offline play
Occasional lag
Overall Rating
Gameplay Graphics:9.0
Customization Feature:9.0
Gameplay Modes:9.0
Considering its realistic physics, stunning graphics, extensive car customization options, and diverse gameplay modes, Drift Hunters deserves a 9 out of 10 overall ratings. While it has minor flaws, the game delivers an immersive drifting experience that captures the thrill and excitement of this popular motorsport.
2. Drift Hunters Review
Drift Hunters have garnered widespread acclaim and praise from casual gamers and dedicated drifting enthusiasts. Its captivating gameplay, stunning visuals, and immersive experience have made it a standout choice in the drifting game genre. Through this comprehensive review, let's delve deeper into the different aspects of Drift Hunters.
Graphics and Visuals
The graphics and visuals in Drift Hunters are truly impressive. The game boasts high-quality graphics, featuring detailed car models and meticulously designed environments. Whether drifting through vibrant city streets or scenic mountain passes, the visuals create a sense of immersion that enhances the overall experience. The attention to detail, realistic lighting, and smooth animations contribute to the game's visual appeal.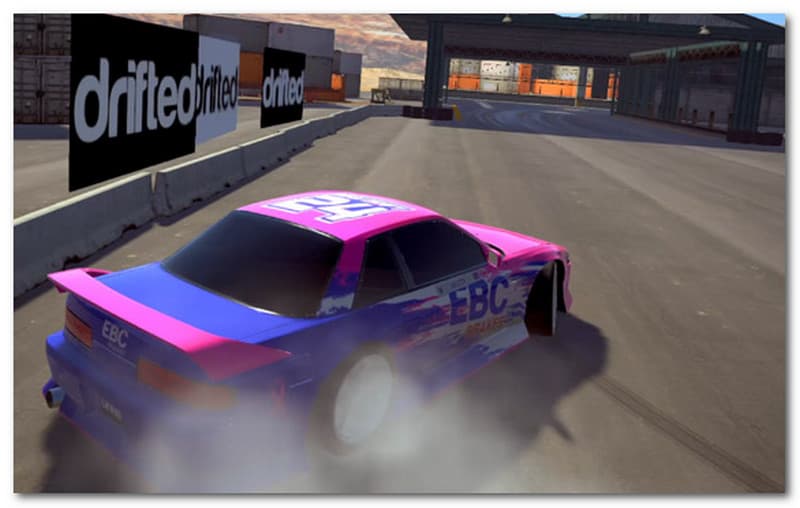 Gameplay and Controls
The gameplay mechanics of Drift Hunters are solid and provide an enjoyable drifting experience. The controls are responsive and intuitive, allowing players to execute precise maneuvers easily. The drifting physics feel authentic, providing a realistic sensation as you slide around corners and maintain control of your vehicle. Whether you're a novice or an experienced drifter, Drift Hunters offer a suitable learning curve, ensuring players of all techniques levels can improve their drifting skills.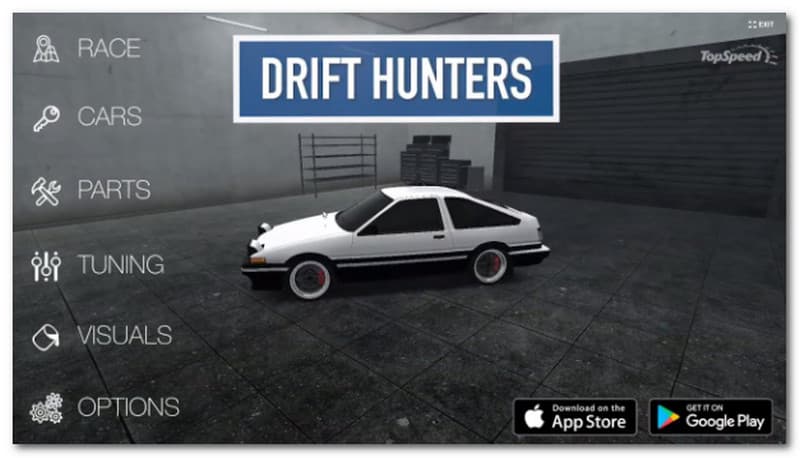 Car Customization
Car customization is a notable highlight of Drift Hunters. The game offers extensive options to modify and personalize your vehicle. The vast customization options allow players to create a unique drifting machine, from engine upgrades and body kits to adjusting suspension settings and changing paint colors. The level of detail and variety in the customization options provide ample opportunities for players to showcase their creativity and create their dream drift car.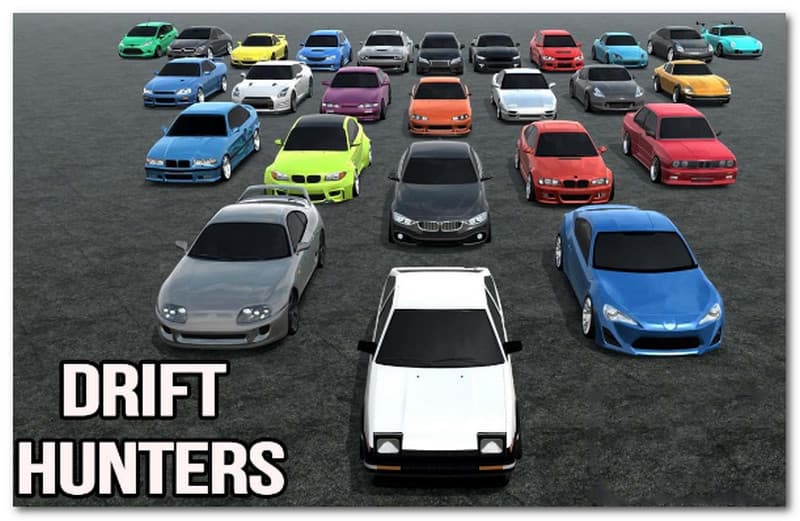 Game Modes
Drift Hunters provides a variety of game modes to cater to different gameplay styles and preferences. The freestyle mode allows players to unleash creativity and perform stylish drifts without constraints. The track racing mode introduces a competitive element, challenging players to set fast lap times and beat their opponents. The tandem drift mode offers an exhilarating multiplayer experience, allowing players to drift side by side with friends or other online players. The diverse game modes add depth and replayability to Drift Hunters, ensuring there's always something exciting to engage with.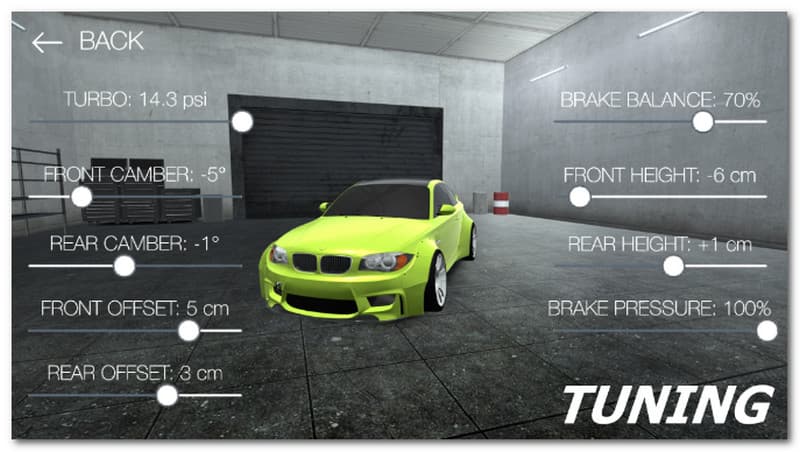 Updates and Support
The developers of Drift Hunters have shown a commitment to the game's ongoing improvement and support. Regular updates are released, bringing new cars, tracks, and features to the game. These updates provide fresh content for players and address any bugs that may arise. The developers are responsive to player feedback and actively engage with the community, creating a positive and supportive environment for players.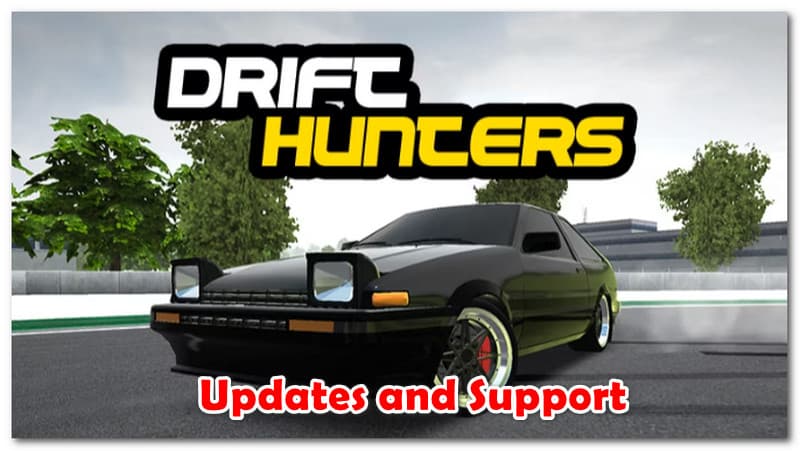 3. Drift Hunters Unblocked
Drift Hunters is a game that can be accessed through various gaming platforms, including web browsers. However, in some cases, players may encounter restrictions or limitations that prevent them from playing the game freely. Fortunately, there are methods to bypass these restrictions and access Drift Hunters unblocked.
When searching for Drift Hunters unblocked, players can find websites or platforms that provide unrestricted access to the game. These websites typically host a version of Drift Hunters that can be played without limitations or restrictions. By accessing these unblocked versions, players can enjoy the full drifting experience of Drift Hunters, regardless of any restrictions imposed by networks or institutions.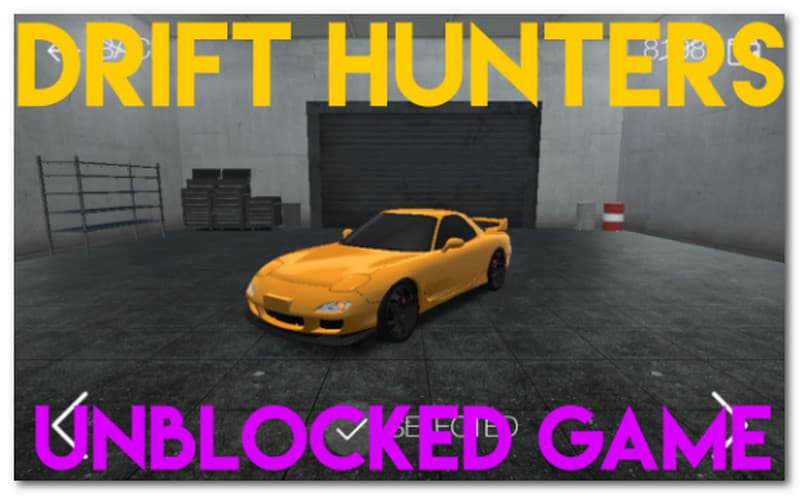 4. How to Play Drift Hunters
Drift Hunters offer an exhilarating drifting experience that combines skillful driving, precise control, and stylish maneuvers. If you're a novice to the game or looking to improve your drifting skills, here are some tips and guides on how to play Drift Hunters:
Tip 1. Choose Your Car
Start by selecting a car from the extensive range of options available in Drift Hunters. Each car has unique characteristics, such as horsepower, weight distribution, and handling.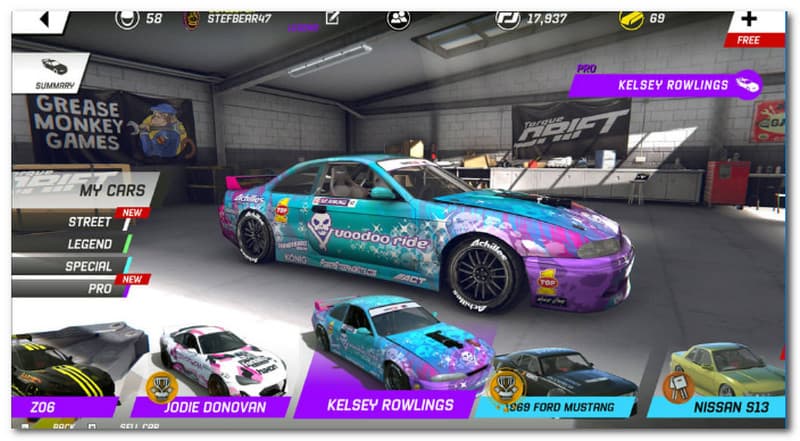 Tip 2. Select a Game Mode
Drift Hunters offer various game modes to cater to different preferences. Whether you want to freestyle and showcase your drifting skills or compete in track races against AI opponents, choose the game mode that appeals to you.
Tip 3. Explore the Environment
Drift Hunters feature different locations, including city streets, mountain passes, and racetracks. Take some time to explore the environment and get familiar with the layout, corners, and potential drift zones.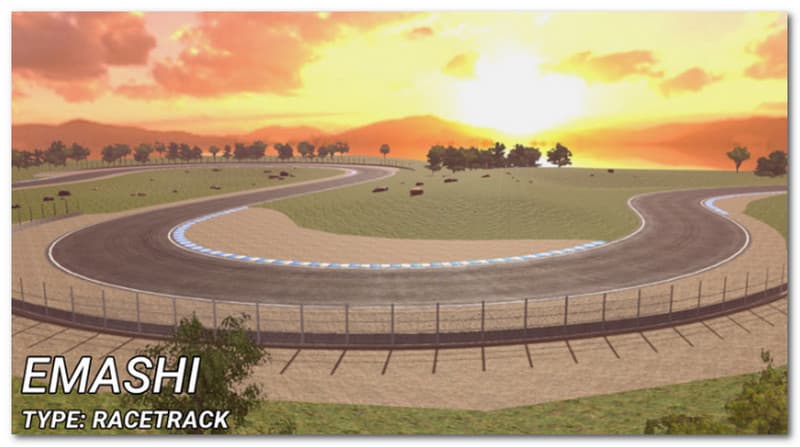 Tip 4. Master Drifting Techniques
Timing is crucial, as you need to balance throttle control, steering input, and braking to maintain control while sliding sideways. Experiment with techniques such as handbrake turns and clutch kicking to achieve longer and more stylish drifts.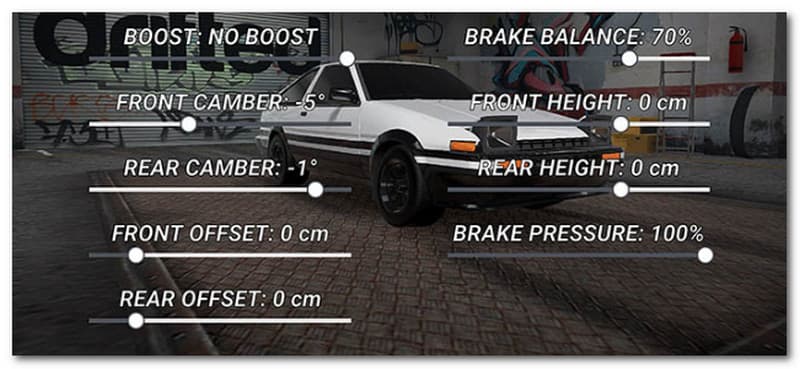 Tip 5. Earn Points and Achievements
As you drift, you'll earn points based on your drifts' length, angle, and style. Aim for high scores by maintaining long slides, linking multiple drifts, and coming close to walls or obstacles without crashing. Unlock achievements as you progress, showcasing your mastery of different aspects of drifting.
By following these tips and immersing yourself in the world of Drift Hunters, you'll be on your way to becoming a skilled drifter and enjoying the adrenaline-fueled game experience. Remember, practice makes perfect, so keep honing your skills and pushing the limits of your drifting prowess.
5. 10 Games like Drift Hunters
If you're a fan of Drift Hunters and looking for similar games that offer thrilling drifting experiences, here are 10 games that you should consider:
| | | |
| --- | --- | --- |
| Name | Photo | Description |
| Assetto Corsa | | Known for its realistic physics and real driving dynamics, Assetto Corsa offers a wide range of cars and tracks, including drifting-specific content. It provides a highly immersive and challenging drifting experience. |
| Forza Horizon 4 | | Set in an open-world environment, Forza Horizon 4 combines stunning visuals, a vast car selection, and dynamic weather conditions. It features a dedicated drifting mode and offers a seamless online multiplayer experience. |
| Need for Speed: Heat | | This popular Need for Speed franchise installment features intense street racing and police chase. It includes many customizable cars and emphasizes high-speed drifting in urban environments. |
| GRID | | GRID offers intense racing action and diverse gameplay modes. While not solely focused on drifting, it provides a thrilling racing experience with realistic handling and various cars, including those suitable for drifting. |
| Project CARS 2 | | With a strong focus on realism plus simulation, Project CARS 2 offers players various cars and tracks to enjoy. It features dynamic weather conditions, realistic physics, and dedicated drifting events. |
| Drift Max Pro | | Designed specifically for drifting enthusiasts, Drift Max Pro offers a wide range of drifting challenges and events. It features realistic drifting physics, customizable cars, and stunning visuals. |
| Drift Streets Japan | | Inspired by the Japanese drifting scene, Drift Streets Japan allows players to experience the thrill of drifting on the streets of Japan. It offers a variety of drift challenges, customizable cars, and an open-world environment. |
| CarX Drift Racing Online | | CarX Drift Racing Online focuses solely on the art of drifting. It offers realistic physics, extensive car customization options, and competitive multiplayer modes, allowing players to test their drifting skills against others. |
| Absolute Drift | | This minimalist drifting game provides a unique and artistic experience. It challenges players to master the art of drifting through precise controls and elegant visuals, creating a serene and immersive drifting atmosphere. |
| Wangan Midnight Maximum Tune | | Based on the infamous Japanese manga and anime series, Wangan Midnight Maximum Tune offers intense arcade-style street racing and drifting. It features a wide selection of Japanese sports cars and high-speed highway battles. |
6. FAQs about Drift Hunters Review
What is Drift Hunters top speed?
In Drift Hunters, a car's top speed can differ depending on the specific vehicle and its modifications. The game features various cars with different performance characteristics, including varying top speeds.
Is Drift Hunters available for mobile devices?
As of the current version, Drift Hunters is primarily designed as a web-based game accessible through web browsers on desktop or laptop computers. However, there is no official mobile app available for Drift Hunters. 2.
Can I play Drift Hunters with a controller?
Yes, Drift Hunters can be played with a controller. The game supports various controllers, including Xbox and PlayStation controllers, which can be connected to your computer. A controller can enhance the gameplay experience and control your drifts more precisely.
Are there additional cars and tracks available in Drift Hunters?
Drift Hunters regularly receive updates introducing new cars and tracks to the game. The developers strive to provide players fresh content and expand options for car and drifting enthusiasts. These updates may introduce new car models, performance upgrades, visual enhancements, and additional drifting locations.
Conclusion
Drift Hunters offer an immersive and thrilling drifting experience for gamers of all levels. Its realistic physics, stunning graphics, and extensive customization options successfully capture the essence of the drifting culture. Despite minor shortcomings, Drift Hunters remains a top choice for those seeking an adrenaline-fueled drifting adventure. So buckle up, rev your engine, and prepare to embark on a drifting journey like no other.
Did you find this helpful?
463 Votes
YES

Thanks for letting us know!
No

Thanks for letting us know!
AnyMP4 Video Converter Ultimate
All-in-one video converter, editor, enhancer upscaled with AI.