In-depth Review of Slither.io Game: Let's Grow Your Snake and Win the Game
Lowtech Studios LLC created Slither.io, an online mobile game published on March 27, 2016. Android and iOS users can play the game. Players can opt to play against AI or other players online in a multiplayer mode. Players in this game will control a colorful snake as it grows and spreads throughout the game server map. To accomplish this, the snake consumes colored pellets from dead snakes or free snakes found across the map. The game premise is based on the popular 2015 web game Agar.io. Such ideas can also be found in a classic Snake game popularized by Nokia telephones.
The game grew in popularity due to popular streaming apps such as YouTube. At its peak of popularity, the iOS version of the game was named the top app on the App Store. With all of the favorable feedback, the game is worth a shot because it will gratify many people. More than that, let us introduce more of it using this Slither.io Review post.
1. What is Slither.io?
Developers: Steve Howse
Platforms: Web browser, iOS, and Android
Release: March 25, 2016 ( Browser and iOS) and March 27, 2016 (Android)
Genres: Casual
Modes: Multiplayer and Singleplayer
Slither.io is a multiplayer online video game developed by Steve Howse that is accessible for iOS, Android, and web browsers. Players control a snake-like avatar that consumes multi-colored pellets, both from other players and those that occur naturally on the map in the game, to increase in size. The game's goal is to create the longest snake on the server. Slither.io is comparable to the popular 2015 web game Agar.io in principle and is reminiscent of the iconic arcade game Snake.
Following its promotion by several renowned YouTube users, including PewDiePie, the game quickly rose to the top of the App Store. By July 2016, Alexa listed Slither.io's browser version as one of the 1,000 most visited sites, while the iOS version placed #1 among the most downloaded game apps on the App Store. On March 27, 2016, an Android mobile version of the game was launched. The game received positive reviews, with critics appreciating its design and customization but criticizing its minimal replay value and the expensive fee users must pay to remove adverts.
Pros

The gaming mechanics of Slither are straightforward.
Premium graphics settings for users with more recent PCs.
It's simple to play.
A smooth and level playing surface.
Vibrant but not overbearing.
You have the option of avoiding problems or seeking it out.
Cons

It is addictive.
The game slows sometimes.
It mainly requires an internet connection.
Overall Ratings
Service4.5
Cost Value4.0
Quality4.5
Slither.io has rated 4 stars based on 9 reviews, indicating that most consumers are pleased with their purchases. Slither.io is ranked 74th in the Games category.
2. Slither.io Review
Slither.io's Gameplay
The game's goal is to control a snake, sometimes known as a slither, over a broad region and eat pellets while defeating and consuming other players to acquire mass and become the largest and longest in the game. The player will die if his snake's head collides with another slither. The defeated avatar's body transforms into brighter, larger shining pellets for other players to consume. These pellets that remain after an avatar's death correspond to the avatar's color and are both brighter and larger than normal pellets that spawn naturally throughout the world.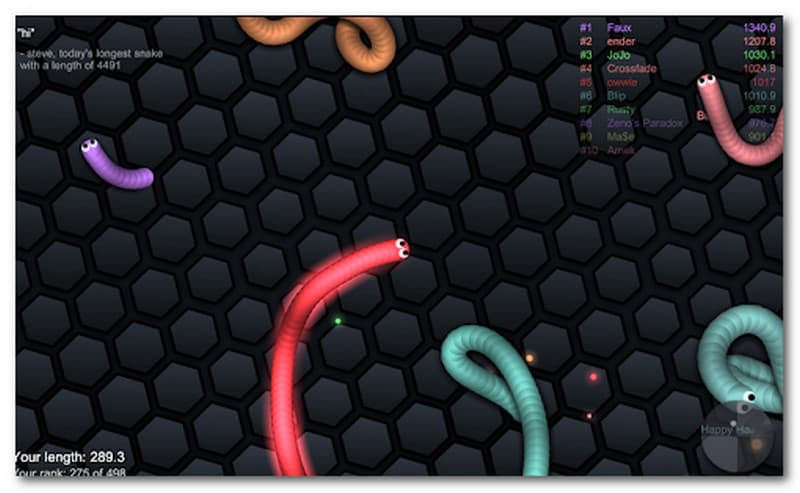 Slither.io's Skins
There are 16 default skins, each with a different solid color and multiple repeating patterns. The colors are chosen at random when the player joins the server. Players can customize their snake's appearances by using custom skins with unique designs, such as different country flags and skins with motifs and colors representing well-known YouTubers such as Jacksepti Ceye, Jelly, and PewDiePie. Previously, to obtain custom skins in browser mode, players had to share the game on Twitter or Facebook using the website's external connections. In June 2016, the ability to add skins to the iOS and Android versions was also implemented.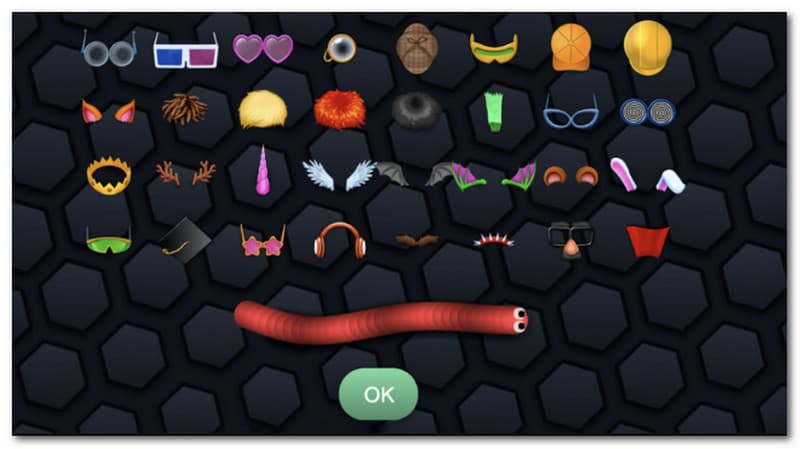 Slither.io Offline
The game Slither.io also offers gameplay even without an internet connection. If you are wondering why, it is only quite simple. Launch Slither.io on your Android phone or tablet and choose a nickname from the game's main screen. That is the name you will use to identify yourself in the game, and it will allow you to see your total score and length, as well as your position in relation to your opponents. You can begin a game by choosing your username and the skin you want from the lower left button.
To begin a game of Slither.io, we normally click the Play online! button. However, suppose we do not have an Internet connection through mobile networks and WiFi. Where we will have to hit is just below, on the button with the inscription Play Against A, meaning 'play against Artificial Intelligence. And, as previously said, you will not need an Internet connection to play Slither.io offline.
The only difference is that the rest of the snakes you'll see aren't controlled by humans but by the game itself. The level in these games is slightly lower, but the reality is that it is more than adequate to play some games when we cannot enjoy the games online for whatever reason due to a lack of a WiFi connection.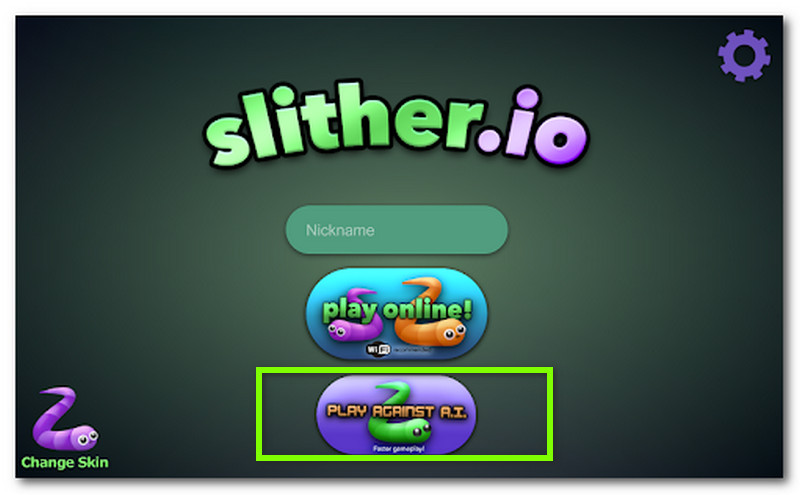 3. Slither.io Unblocked
The objective of Slither.io is to consume matter while avoiding larger and longer snakes. While the game may appear easy at first glance, it is highly addictive. There are usually several individuals playing at any given moment. However, several schools have recently begun restricting the game since it consumes bandwidth and wastes time. You will have difficulty playing if you attend a school that does this. However, the quickest solution is to connect to a VPN. VPN is an efficient way to unlock some popular games like Roblox, Sither.io, and so on.
The following are the simple steps to unblock, especially in school. First, Sign up with ExpressVPN. Then, we need to choose the VPN server closest to your location. After that, browse the Slither.io website once you've received your service and are connected. You can play Slither.io at school but you must first connect to a VPN.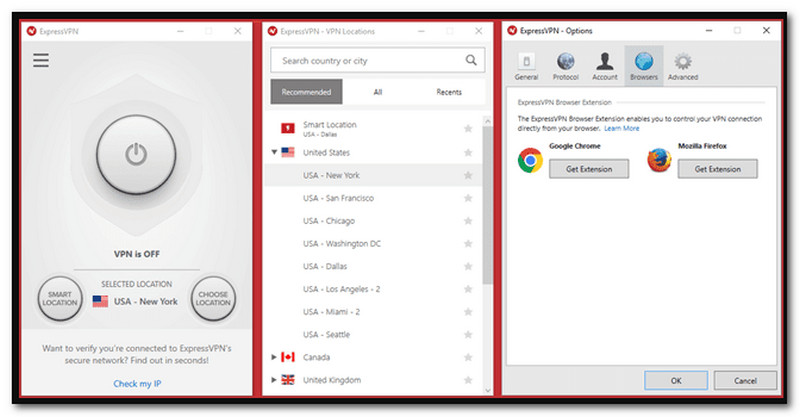 4. 7 Games like Slither.io
Agar.io
Agar.io is the most popular game on this list, with over 100,000,000 downloads. Instead of a snake, the user in this game plays as a little dot or ball. The goal is to consume small dots and other smaller players to increase in size.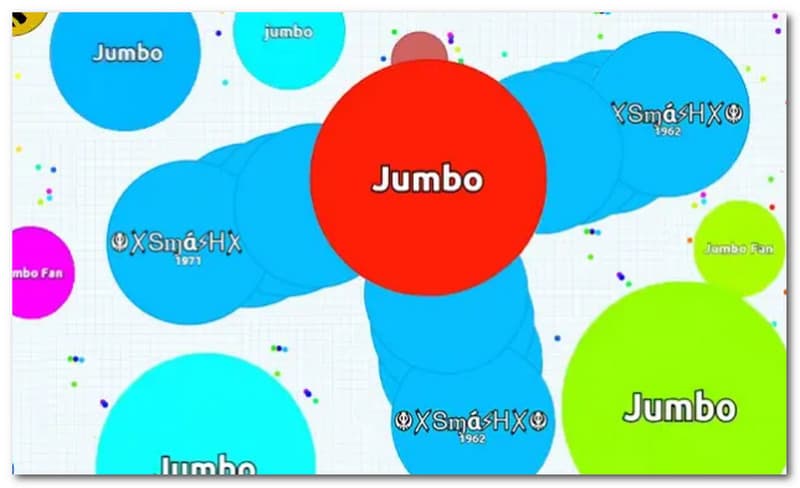 Diep.io
If snakes aren't your thing and you want to play a casual game where you can shoot other people, try Diep.io. You can play as a tank on a map similar to Slither.io, with the purpose of shooting down floating things while avoiding other tanks on the map. Shooting down objects or other tanks will level up your tank, allowing you to unlock new tank upgrades and abilities.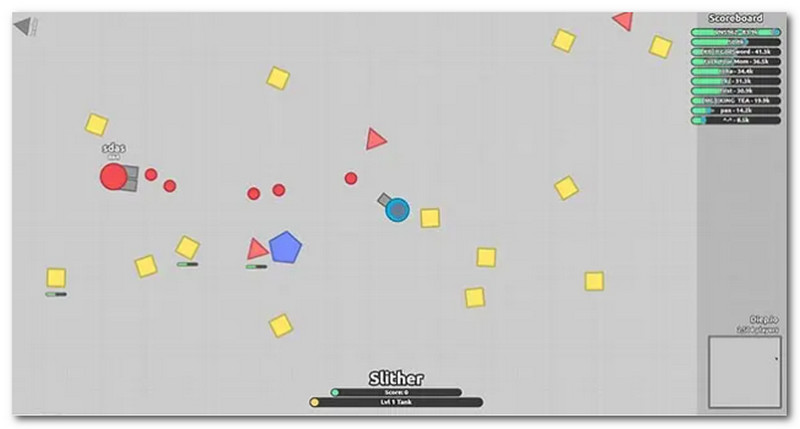 Worm.is
Worm.is is nearly a carbon copy of Slither.io. You play as a worm that eats scattered things and tries to consume your opponents. But why choose a clone? The gameplay is significantly smoother, including new features like speeding up and ejecting mass and the option to zoom out on the map. Furthermore, the game has a conversation feature on the bottom right, making the game more engaging.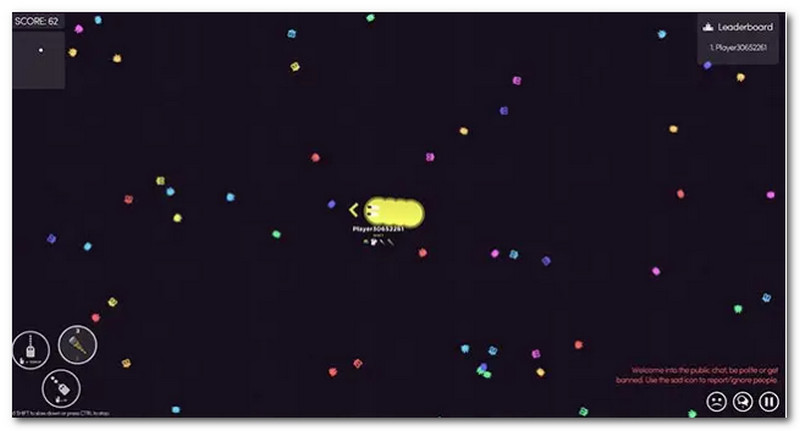 Tankio 3D
Tankio 3D, a 3D version of the original Tankio, is a tank battle arena that plays similarly to Diep.io. In the game, you control a tank on a 3D battlefield to blow up items in the area and defeat your opponents. Completing the goals will allow you to level up and improve your tank with new guns and other customizations.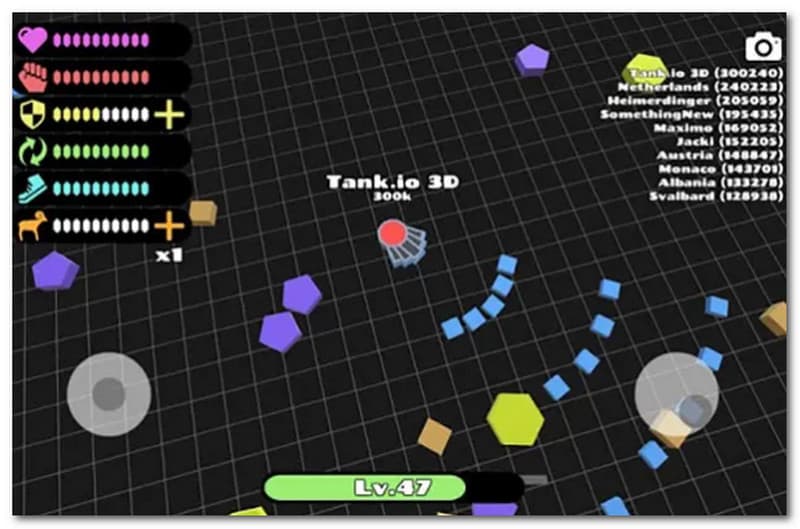 Mitos.is
Mitos. is is a simplified and possibly superior version of Agar.io. It provides improved mobile gaming as well as a variety of game modes to keep the player occupied. Like in Agar.io, the participants play as cells to grow in size and eat their opponents.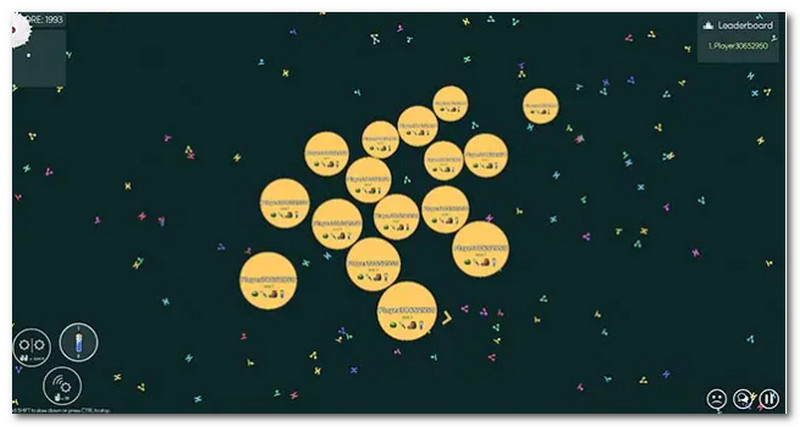 Splix.io
Splix.io is possibly the most unique game on our list. It's a fast-paced game with a minimalistic style and gameplay features reminiscent of Snake. The game begins with a colored block, with the goal of capturing more territory for your cage by moving around open space.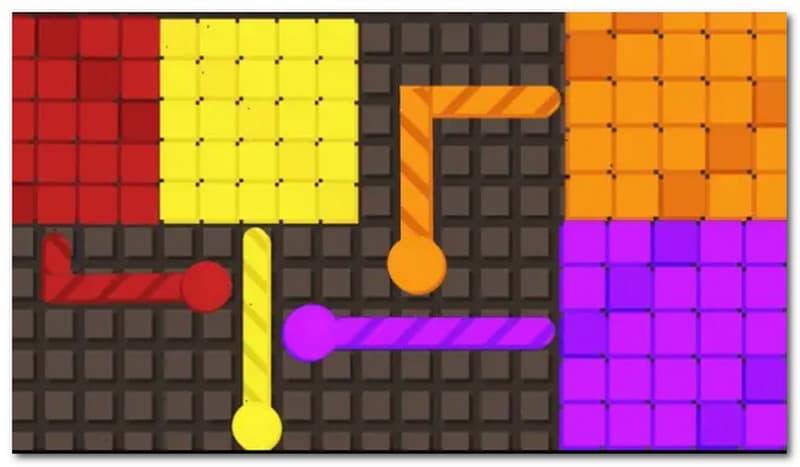 Snowball.io
Snowball.io is another excellent Slither.io alternative in which you control a snowball that becomes larger as you advance. To score points, use the snowball to knock opponents off the field. You can control or break one huge snowball into smaller snowballs to snipe your opponents.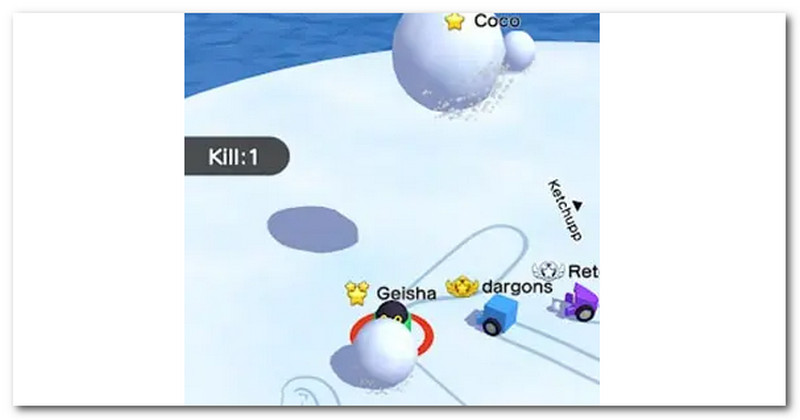 5. FAQs about Slither.io Review
Why is Slither so slow?
Lag is a very common issue in Slither.io. It is usually caused by one or more factors related to the server, the player, a player's Internet connection, or, in certain cases, the player's game settings. Overloading the server is one of these things.
Slither.io consumes how much RAM?
The Slither Link system requirements state that you need at least 500 MB of RAM. To get the most out of Slither Link, ensure you have at least 1 GB of RAM. You'll need at least 100 MB of free storage space for file size.
Is there a size limit in Slither?
The snake grows in length and thickness until it reaches a maximum length of around 40,000 mass. After this point, the score will rise, but the snake's size will remain constant.
What exactly are Slither.io mods?
SlitherPlus Slither.io Mods is a script that changes Slither.io (slither io). Version 6.6 allows you to customize the snake antenna! Illuminati, pink sheep, and venom outer skins added to SlitherPlus MOD. Garfield, Sonic, Pink Panther, and Smurf skins were added.
How can I improve my control over Slither.io?
To generate a burst of speed, click and hold the right or left mouse button, and press the up arrow or the space button in the mobile edition, double-tap your screen. This causes your snake to travel far faster than usual, at the penalty of losing 15 percent of its current length per second.
Conclusion
Slither.io is a fun and challenging online casual game. The game's challenge is to raise the longest snake that can be recorded on the server. This game is a must-try due to its good reception and numerous reviews. If you're looking for a retro-vibe casual game, Slither.io is a great choice! With all that information, you can now share this post with your friends and invite them to play incredible gameplay.
Did you find this helpful?
406 Votes
YES

Thanks for letting us know!
No

Thanks for letting us know!
AnyMP4 Video Converter Ultimate
All-in-one video converter, editor, enhancer upscaled with AI.