Pavtube Video Converter Review: The Most Unique Media Converter For Windows
If you are searching for a media converter for Windows, Pavtube Video Converter is essential for you. This article review will dig more into what Pavtube Video Converter can do more. But first, allow us to introduce to you this software briefly. This media software is one of the unique converters we have reviewed. Do you want to know why? We all know it is not free, and it offers a free trial. However, the good thing about this media converter is you can fully enjoy using its all features even if it's free-trial consumption. It has no limitations. That is great! Want to know more? Start reading now.
1. Our Verdict
Pros

It is easy to use.
It offers a free trial.
It supports various file formats and multiple devices.
It provides 6X faster conversion speed.
It produces high-quality output files.
Cons

It has limited features.
The software keeps crashing on Windows 8.1
Overall Ratings
Easy to use:9.0
User-friendly:9.0
Safetiness:8.5
2. What is a Pavtube Video Converter?
Price: $65
Platform: Windows XP/2003/Vista, Windows 7, Windows 8, Windows 8.1, Windows 10
Pavtube Video Converter is one of the all-in-one media converters over the internet, which allows you to convert your files with different output formats. Furthermore, it is updated and powerful because it adds new features and H.265/HEVC. For that reason, it produces higher quality than before. If you want to know more about Pavtube Video Converter, continue reading this article. There is a lot more below, and we will ensure that it is worth your time.
Main Features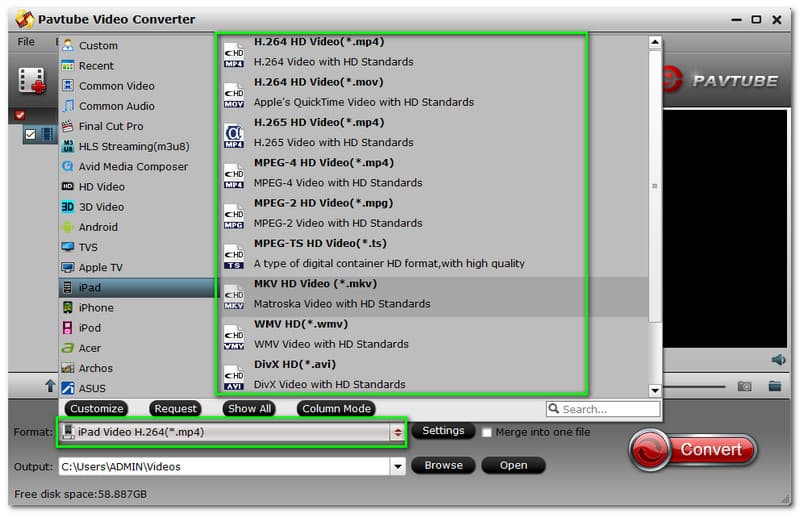 You can easily convert your files with the available devices without losing the quality of the output file format. The purpose of converting your file is to watch your file anytime you want without using the desktop and just play on your devices like iPhone, iPad, iPod, Samsung, Android, Blackberry, and so much more.
Take a look at Pavtube Video Converter's other features, and you will be amazed at what it can offer.
◆ It supports the batch conversion process.
◆ It enables you to edit your videos.
◆ You can customize the volume in the saved file.
◆ You can capture the snapshot's pictures.
◆ It does support almost every SD/HD video and audio file format.
◆ It has a deinterlacing option feature.
3. Pavtube Video Converter Review
Interface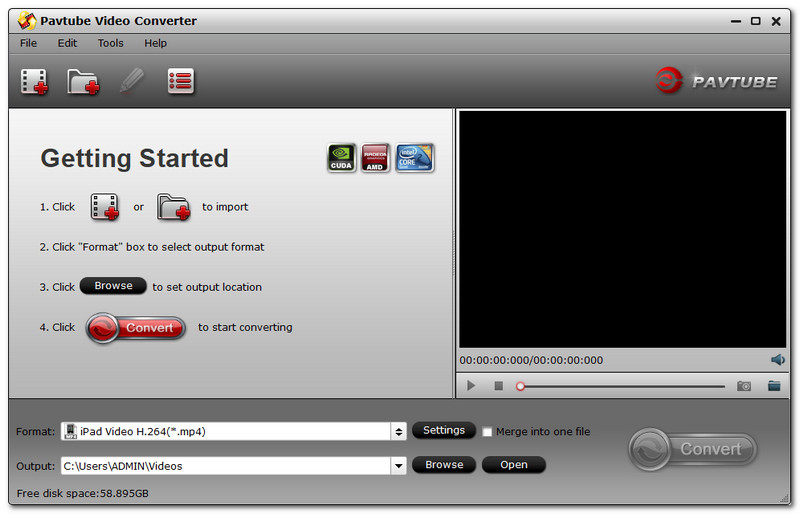 Pavtube Video Converter interface color is so cool, which makes it unique. Upon seeing the software, you can quickly determine that it is simple to use. Upon launching the software, you can see the four options. First is the File, where you can add the file you want to convert. Next is the Edit that enables you to split, rename, delete, clear, etc. Then, the Tools allow you to select the language and more. Lastly is the Help, just in case you have concerns about your conversion process. You can easily add your files and you can see the option immediately below the panel, and you can see the option bar like Format and Output. The right panel of the software has a player where you can preview your added file. That is how basic it is.
Supported Input and Output Formats
| | |
| --- | --- |
| Video-input Formats | MIV, MXF, DV, MKV, EVO, TP, TS, M2T, M2TS, TOD, MOD, M2V, VOB, MPG, DAT, F4V, FLV, M4V, M4B, 3G2, 3GP, MP4 and a lot more. |
| Audio-input Formats | AAC, VOC, TTA, SMV, DTS, CAF, AIF, AIFF, OGG, APE, FLAC, M4A, MP2, MP3, AU, and more. |
| Video-output Formats | WMV, QuickTime HD, MPEG, MPEG-2, TS, VOB, 3G2, 3GP, MOV, F4V, SWF, H.264, DivX, XviD, MKV, MP4, FLV, and much more. |
| Audio-output Formats | AMR, AIFF, MP2, DTS, M4A, WAV, OGG, MKA, FLAC, AAC, MP3, and more. |
| Devices-output | Apple TV, iPhone, iPod, Ipad, PS3, Samsung, Nokia, etc. |
Edit Videos
Allow me to show and illustrate to you the Pavtube Video Converter editing features. To be familiar with its editing features, please see the description below:
Add your input file first to edit your videos and achieve aesthetic video output. After that, it has an option below, and tap the pencil type, which means Edit Selected Task, and a new window panel will pop up. It includes your original video on the left and the output video on the right of the panel. Below is the control bar to edit your video.
Trim Video - Trimming your video will help you to part or cut off the video and make it a short clip and save it.
Crop Video - enables you to crop the excess and unwanted parts of your video.
Text watermark - To add a text watermark. Check the Enable. After that, type a Text you want. You can customize the text you add by adjusting the transparency from 0 to 100. You can also change the added text's font, color, size, and style.
Image and Video Watermark - Surprisingly, you can add a photo and video watermark to your video. Yes, that is right! It enables you to browse an image or video you like to input and adjust it by changing the width from 64 to 320 and the height from 64 to 240.
Effect - Change the effect of your video by selecting available filters. Or, you can adjust the brightness, contrast, and saturation.
Audio Editor - Make your video lively by adding audio into it! You can add your favorite music by browsing to your computer. Moreover, you can adjust the volume of your audio.
Subtitles - Subtitles are easy to add with Pavtube Video Converter. All you have to do is browse from your computer your available subtitles, and that's it.
Deinterlacing- The goal of this feature is to convert an interlaced video into non-interlaced video output. That means you can enjoy the output video with smooth, apparent video effects.
TiVo and DVR Recording Converter
If you are not familiar with TiVo or .tivo, it is an output recorded file format after recording the file by TiVo and the DVR recording converter feature. You can see that by clicking the Options, a window box panel will pop up. Then, click the Tivo and input the Media Access Key. After the file is being converted, you can convert it again in H.264 format for you to be able to play it on your devices. Furthermore, you can also convert it to AVI or WMV to play on your Windows player.
Extended Features
Acceleration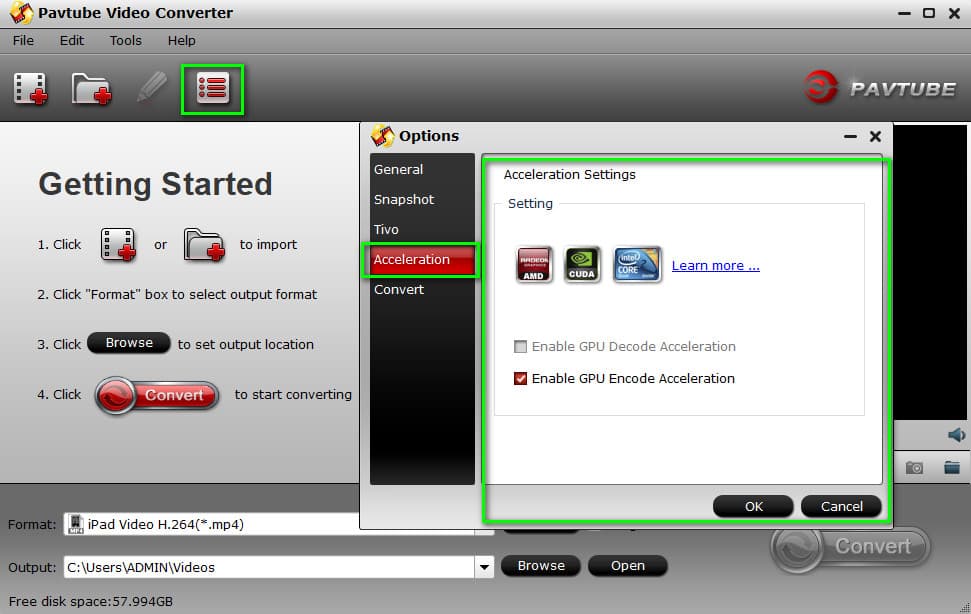 Pavtube Video Converter is faster than before because of its supported acceleration video encoding speed. This software upgrades all its Windows software applications to fully enjoy the NVIDIA CUDA technology, AMD, and Accelerated Parallel Processing. The objective of the acceleration is to satisfy the needs of their users when it comes to the speed of the converter software.
What is Best for?
Pavtube Video Converter is best for those people who are looking for straightforward and manageable media converters. In addition to this, it is perfect for those who want to edit their videos with basic editing features. You do not need to be a professional user to use the Pavtube Video Converter. Lastly, it is best for converting your files quickly with high-output quality.
4. FAQ
Is Pavtube Video Converter safe?
Yes, Pavtube Video Converter assures you that all your personal information is safe with them since they want to give their customer good service and meet their standards.
How can I merge my video clips into one file in Pavtube Video Converter?
All you have to do is choose all the clips you want to combine. Then, check the box of Merge into one file before the conversion. Wait for a minute, and that's it!
I can't install the software. What can I do?
Kindly check your computer if it is not infected. After that, check the IE settings and click the Internet option below the Tools. Next, select General Page and tap Delete, and it will be well.
5. Best Alternative - Vidmore Video Converter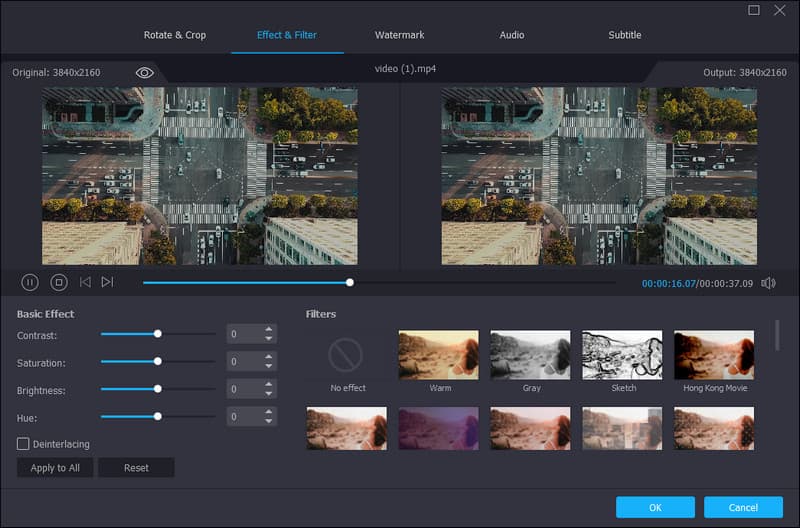 We talked about what makes Pavtube Video Converter unique. However, do you know that it is still the best alternative to Pavtube Video Converter? Yup! Introducing to you the Vidmore Video Converter. Because it has a complete toolbar, Pavtubebe Video Converter does not have. It provides limited features only, unlike Vidmore Video Converter. That is why we encourage you to try Vidmore Video Converter. This media converter will give a better experience in converting your files.
Conclusion
All in all, we now have an idea why Pavtube Video Converter is one of the most unique media converters over the internet. We are glad that we presented the Pavtube Video Converter review to you. See you again in our next article.
Did you find this helpful?
226 Votes
YES

Thanks for letting us know!
No

Thanks for letting us know!
Best Video Audio Converter Review
Vidmore Converter
Your complete video toolbox to convert, edit and enhance video.