How to Activate iPhone With Ease: Ultimate Guidelines to Get Cellular Services
The iPhone possesses outstanding features that enable us to do many things. Through this device, communication is getting more instant. It helps us to communicate with other people wherever they are. One of the valuable methods is through phone calls. However, if you have a new iPhone, you will need to activate it to get the cellular service you need. It is an important thing to do to use your iPhone in the most productive ways. Please continue reading this post and let us learn the easy process of activating a new iPhone suggested by AT&T, Sprint, Verizon, and more telecommunication companies. We will present three methods that can be suitable for different occurrences. Please pay attention to every detail to make the process hassle-free.

1. How to Activate New iPhone
As we start the first method, you must have a SIM card to make the process possible. If you will probably buy a new iPhone from an Apple Store or a wireless provider, the SIM card is already within the iPhone. If that is not the case, please buy a new SIM card or use your old one. Without further ado, here are the instructions we need to follow to make the process possible.
1.
Insert your SIM card by opening the tray using the ejector.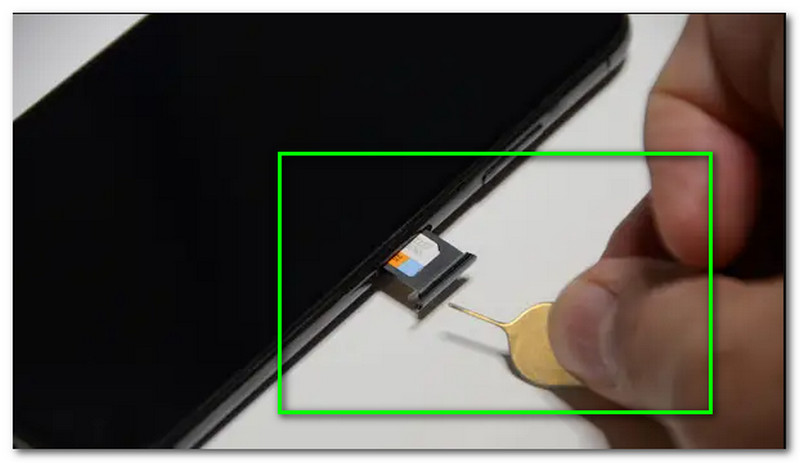 2.
Please turn on your iPhone device by pressing down the Power button for a few seconds until the Apple Logo exists on your screen. The placement of the power button will depend on the unit of your iPhone. Kindly see the picture below to visualize the power button with different branches of the iPhone.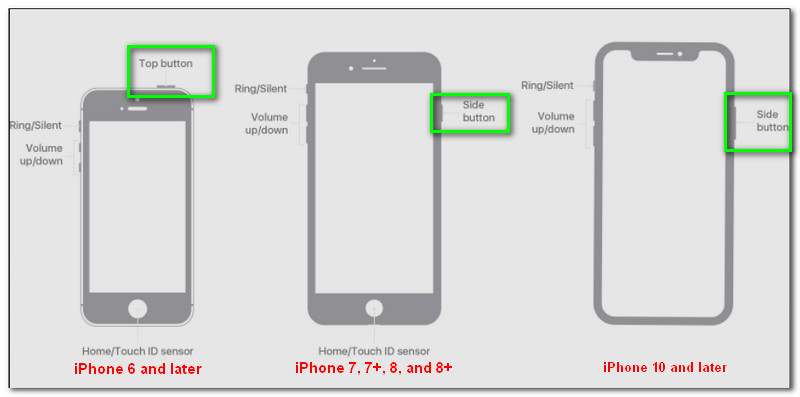 3.
The following step we need to do is give the required action on the screen. We only need to follow on-the-screen instructions to proceed.
4.
Proceeding to the next step, we will need WiFi connectivity to continue the process. On the screen, you will be choosing a WiFi Network. You can select your network on the list and enter your password. Since it is a new iPhone, we expect it is not yet connected with an internet connection. On the other hand, you can choose Use Cellular Connection to utilize the data connection of your iPhone. It is also a way to activate your iPhone under a cellular network.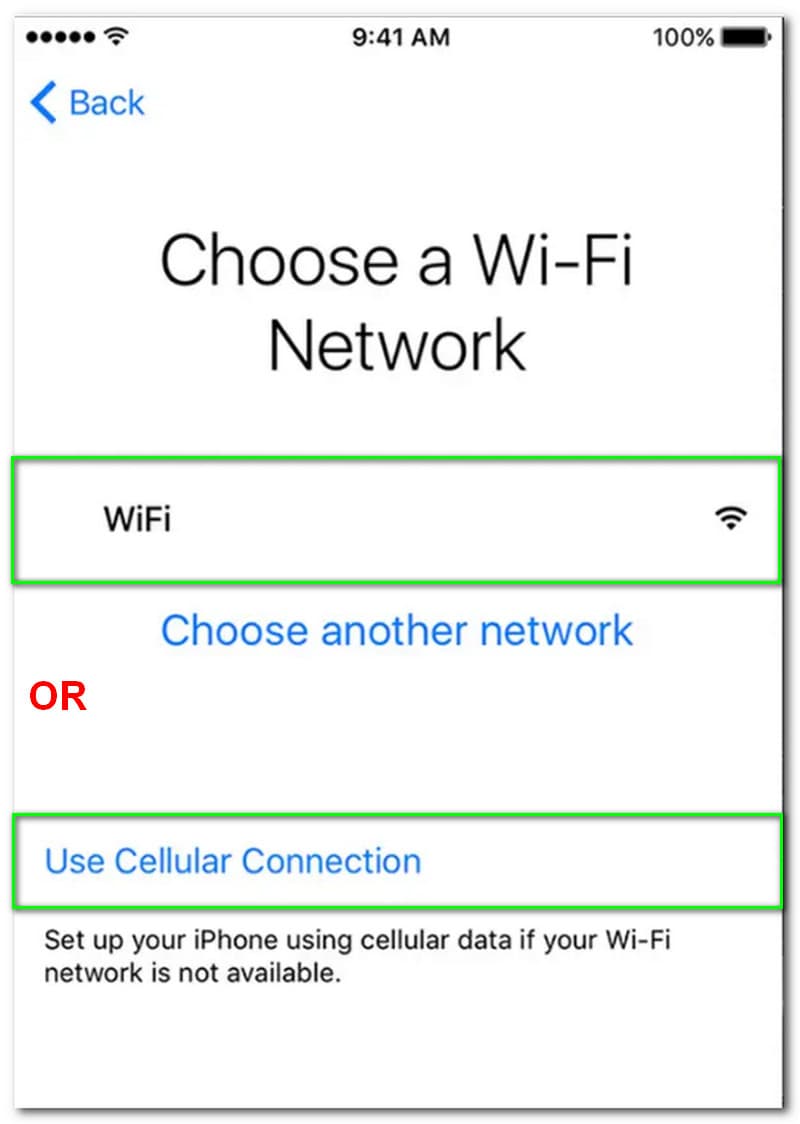 5.
After that, it is now the time to sign in your Apple ID. It will serve as your security against theft, and the Apple developer calls it Activation Lock. Please type your Apple ID and Password. If the iPhone is not from you, you will need to ask the owner for its account and change the Apple ID sooner.
6.
Kindly wait for numerous minutes before the iPhone will activate. If your iPhone is ready to go, it is time to proceed with the Initial Setup. You can choose your next step below.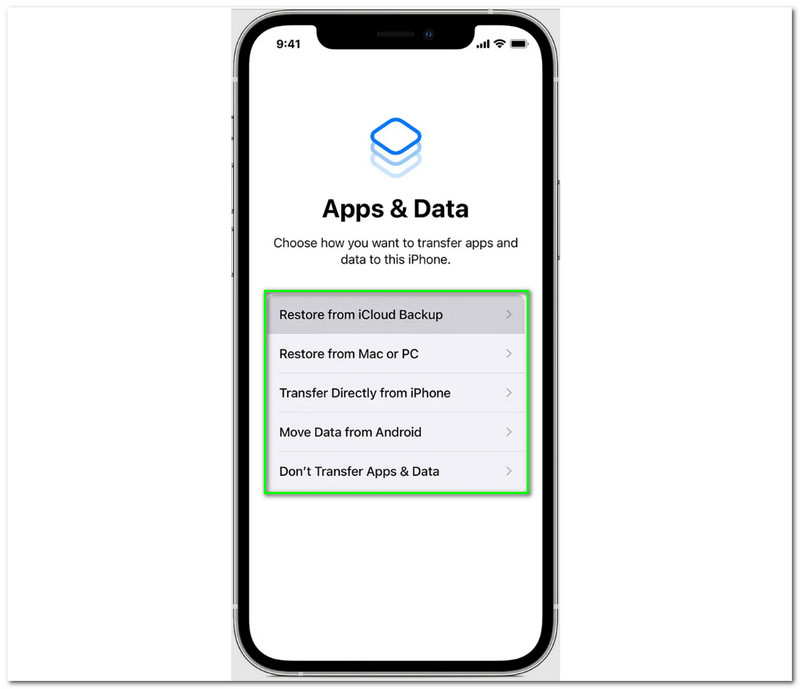 ◆ iCloud Backup Restore. It is for the users who are moving to a new phone and have existing iCloud backups with their old iPhone. It is an effective way to restore your files and data.
◆ Transfer Data Directly from iPhone. As we get your files to your old iPhone, you can use the AirDrop feature to get your files quickly.
◆ Don't Transfer Data. If you do not have any essential data within your old iPhone or it is your first time having an iOS, then leave your iPhone as it is after Step 5.
There you go, the default procedure on how to activate a new iPhone from AT&T, Verizon, Sprint, and more. That means it is one of the hassle-free and effective ways to do it with your new iPhone. We only need to provide what we need and follow every step to make the process successful.
2. How to Activate iPhone without SIM Card
On the other hand, we shall now proceed with the following situation. This part will teach the simplest ways to activate an iPhone without a SIM Card. This procedure is beneficial, especially for iPhone users who only want to use their iPhone device for WiFi. In this portion, we will provide two easy and effective methods. You may see what procedure might be suitable for you.
Method 1: Dismissing No SIM Card Pop-up
This method is straightforward with the iPhone device with iOS 11.4 and higher. As we make it possible, please look at the steps below.
1.
Hold the Power button and let the iPhone start as we begin with the process. Please drag to the right the sign for Slide to set up. This act will allow your iPhone to start the Setup process.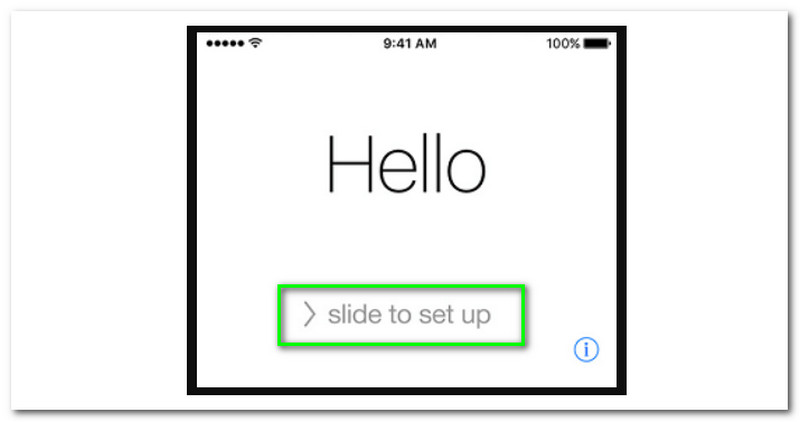 2.
In the next instruction, we must choose Language, which shows on the screen. Tap on the Country to see the Set Up Manually on the option.
3.
In the next step, please choose the WiFi Network you will use and enter the password to access the internet signal. After it, click the Ok button as we dismiss the No SIM Card pop-up.
4.
A set of options will exist where we can see the Continue button. Click it as we agree to Apple's Data & Privacy condition. Please set up your Touch ID or click on the Setup later. To9 Continue, please set up your Lock Screen Passcode for privacy purposes.
5.
Next, from the App & Data, please choose the Set Up as New iPhone option. It is also an important reminder to select Restore From iTunes Backup or Restore From iCloud Backup if youtube has a Backup from your old iPhone.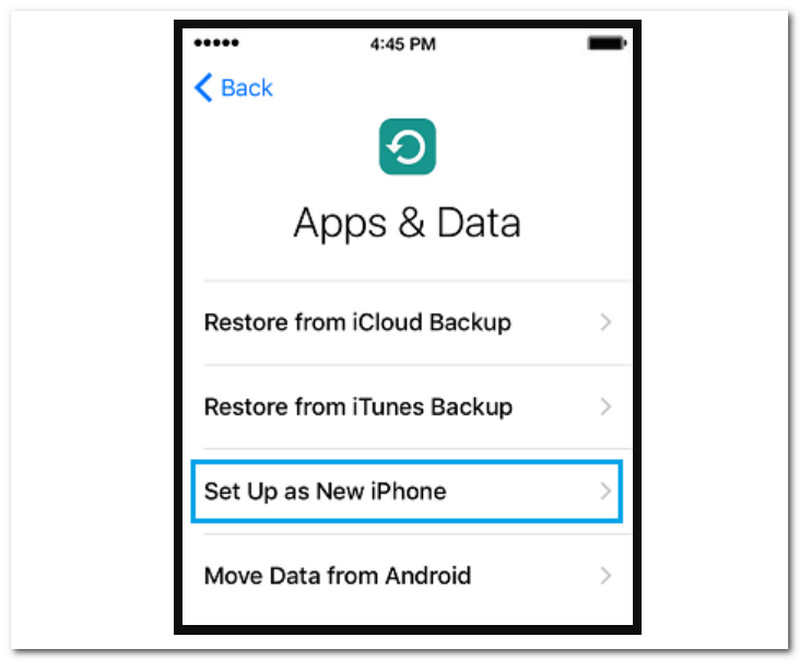 6.
fter doing it, please sign in using your Apple ID account. A pop-up tab will appear where you need to tap the Agree as we accept Apple's Terms & Conditions. Then, click Continue to complete the remaining process for activating your iPhone.
Those are the six steps we need to do to activate a new iPhone even without a SIM Card. The process can be a little more complicated than the first one. It is only applicable for the iPhone with iSO version 11 and up. However, the method is effective and can put your problem at ease.
Method 2: Activating iPhone without SIM Card using iTunes
For iOS 11.3 and later, this next step is the best thing to follow. You may use your iTunes for setting up your iPhone even without a SIM Card.
1.
lease open your iTunes on the computer, then connect your iPhone using the USB cable.
2.
The computer screen must prompt your iPhone to download the latest iOS version that is available for the model of your iPhone.
3.
f your update is good, an option with a Setup as New or Restore From Backup will exist. Please select the Setup as New option, then Continue.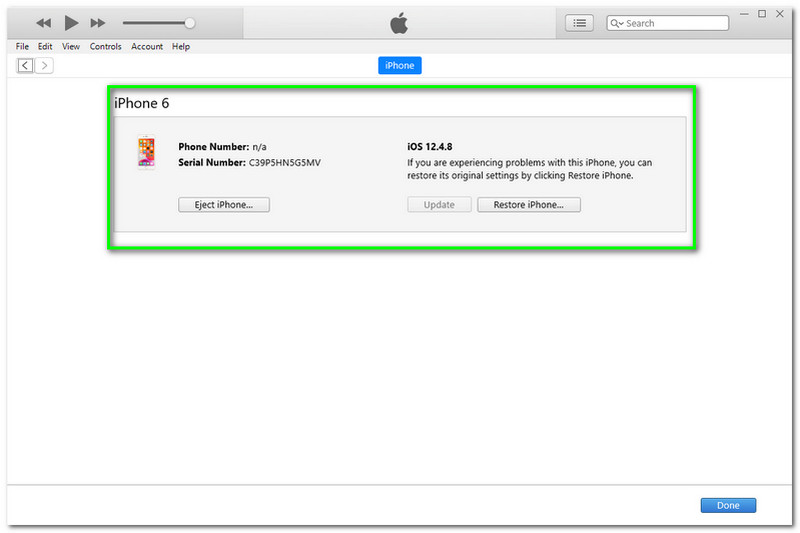 4.
Please follow the instructions on your screen as we get to complete the procedure.
That is the simple way to activate your iPhone with the old version of ISO. It may look simple. Users with this version of the iPhone are infrequent nowadays.
3. New iPhone Cannot be Activated?
There might be a case where we cannot activate our iPhone for reasons like Apple System, a problem with SIM Card, and other issues. In line with that, here are a few tips we can give to you if you are experiencing pain.
Issue 1: No SIM Card Installed
There are times that our SIM Card is invalid. In this situation, we need to ensure that your SIM card is suitable or compatible with the plan you have concurrently. If so, please turn off your phone, then eject the SIM card and see if the SIM is adequately placed in the tray.
Issue 2: Visit Apple's System Status Web Page
Visiting the Apple's System Status web page will determine if your device is already Activated. You should see the Green Light besides the iOS Device Activation. If it is not, please activate it again.
Additional Tips
◆ Using a cellular data connection will lead you hindrances in the process. Thus, we suggest going with the place with WiFi and trying rather than the data connection.
◆ iPhone is disabled for many times' wrong passcode input, and you have to activate it by unlocking it.
◆ Try it again by restarting your iPhone.
◆ iPhone cannot be activated because iPhone is activation locked, and to fix it, you have to turn to the third-party iPhone unlock tools for help to remove the activation.
4. FAQs about How to Activate the New iPhone
How long does it take to activate an iPhone?
The process of activation will only take 2 to 3 minutes. However, if your activation process fails, please seek support to solve it. There is a lot of information on google that can help you.
Can I swap SIM cards between phones?
You can swap SIM cards between phones. However, it is only possible with unlocked phones. On the other hand, some phones will not allow you to switch your SIM cards because some companies lock the phone to specific telecommunication.
May I use my old SIM card to activate my new iPhone?
Yes. We only need to transfer the SIM card to your new phone by ejecting it to your old device. Then after it, you may proceed with the activation process with your new phone.
Activated new iPhone but can't make calls, and how to fix it?
Here are the solutions that you can use to fix this problem: 1. Restart an iPhone. 2. Check your carrier service. 3. Update your iPhone iOS version. 4. Diagnose your SIM card issue. 5. Reset network settings.
Conclusion
The methods above effectively activate iPhones 13, 12, 11, XS, XR, X, 8, 7, 6, and more. We can see different ways that apply to different situations and units. Thus, we hope this information will help you. For that, please share this information with other iPhone users so that we can help them too.
Did you find this helpful?
228 Votes
YES

Thanks for letting us know!
No

Thanks for letting us know!