Ultimate Guidelines to Fix Forgotten Apple ID Password on iPhone Instantly
Many iOS users ask, what if I forgot my Apple ID password? For that, our Apple ID is one of the backbones of our iOS devices. It is also the key to having all Apple services within your iPhone, such as iCloud, iTunes, iMessage, etc. All of these services possess an essential role in utilizing our iPhone productively. It is a significant problem if we forget our Apple ID. Forgetting this account means losing your access to all the apple services. However, there is no need to worry because we have great methods to fix it. This article will present two excellent techniques to alleviate the problem. Without further discussion, here are the things we need to learn to know what to do if you forget your Apple ID password.

1. What is Apple ID?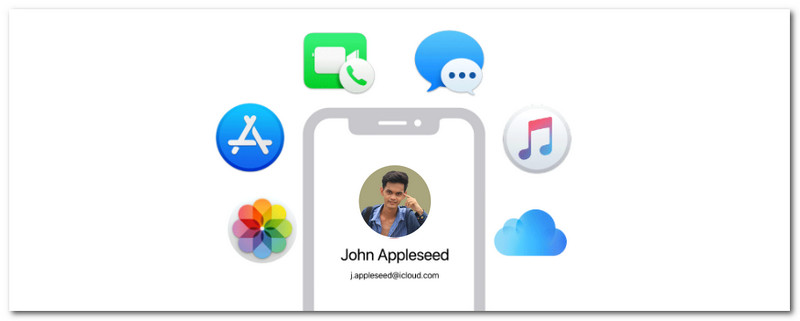 Let us start this guideline by knowing the definition and importance, especially with our iOS devices. Straight forward. An Apple ID is an account with our iOS devices that carries access to all the Apple services such as App Store, iCloud, Apple Music, iTunes, FaceTime, iMessage, etc. In addition, the account also includes your email address and password, which are essential for you to sign in with your contacts, online payment, and details for security purposes.
Without your Apple ID, you cannot use your iOS devices to install your favorite application, communicating is also hard to live out, and listening to your favorite podcast and music is impossible. We cannot use our iOS devices productively without the Apple ID.
As a piece of additional information, here are the Apple Services that we can access through our Apple ID:
◆ Apple Books
◆ App Store
◆ Apple Arcade
◆ Apple Music
◆ Apple Fitness
◆ Apple Online Store
◆ Apple News
◆ Apple Pay, Apple Cash, and Apple Card
◆ Apple Podcast
◆ iCloud and iCloud +
◆ iTunes
◆ iMessage
◆ Find My
◆ Apple TV and Apple Channels
2. How to Find Apple ID Password
We shall now proceed to the solution in fixing our problem with Apple ID. This first method is the best way to do it if you forgot your Apple ID and Password. In this method, we will meet one of the most effective and straightforward to use software for fixing our forgotten Apple ID. Aiseesoft iPhone Password Manager is one of the rising and leading software that can help us find Apple ID passwords. This tool possesses outstanding features and purposes to help us recover and find different passwords within our iOS. It includes enormous features that are very safe to use and simple. Thus, even the new users can utilize this in a short period. In line with that, we shall now see the instructions we need to follow to find out Apple ID passwords with ease.
1.
Get the Aiseesoft iPhone Password Manager on its official website for free. Install it with your computer and launch it to see its main interface and features.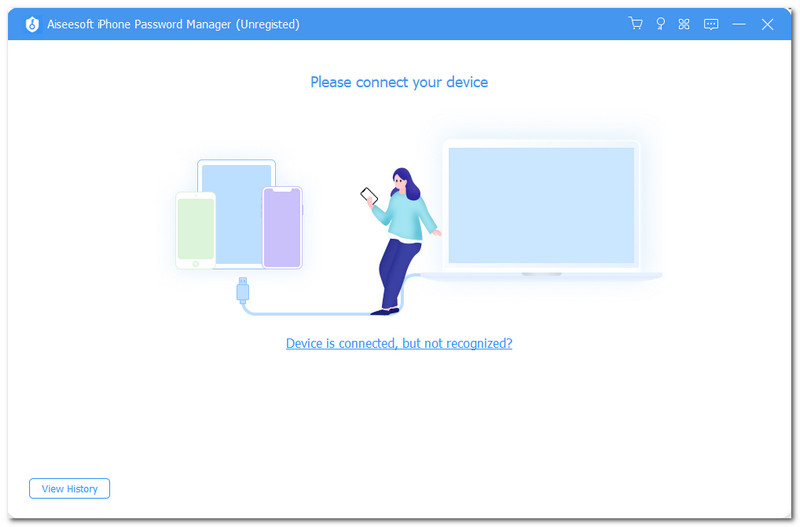 2.
We need to connect your iPhone devices to your computer using a USB cable in the next instruction. This step will let the software recognize the information and data within your iPhone device. Remember to click connect it properly. On the bottom right portion of the interface, click the Start button as we proceed to the next step.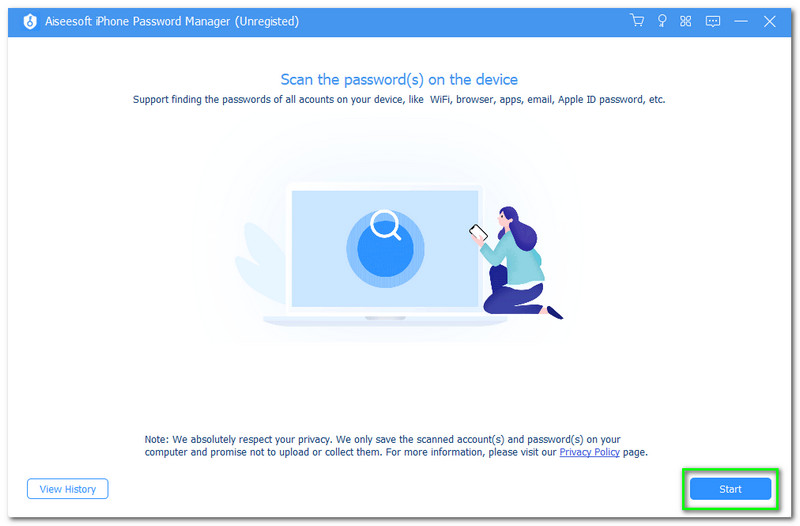 3.
After starting the scanning process, a minimizing tab will appear on the screen, requiring you to insert your iTunes to serve as your backup for all the data and files within your iPhone. We only need to type our Password and verify it once. Then proceed by clicking the Enter Password to proceed with the scanning process.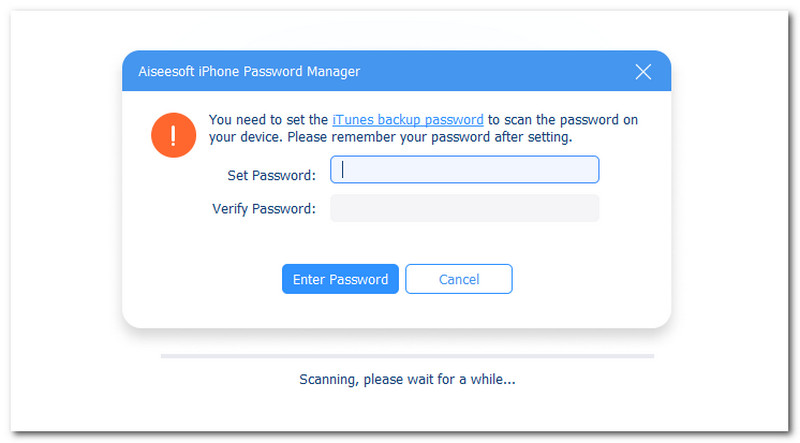 4.
Entering your iTunes for the backup will lead you to the scanning process. Please wait for a few seconds until the process is good to go.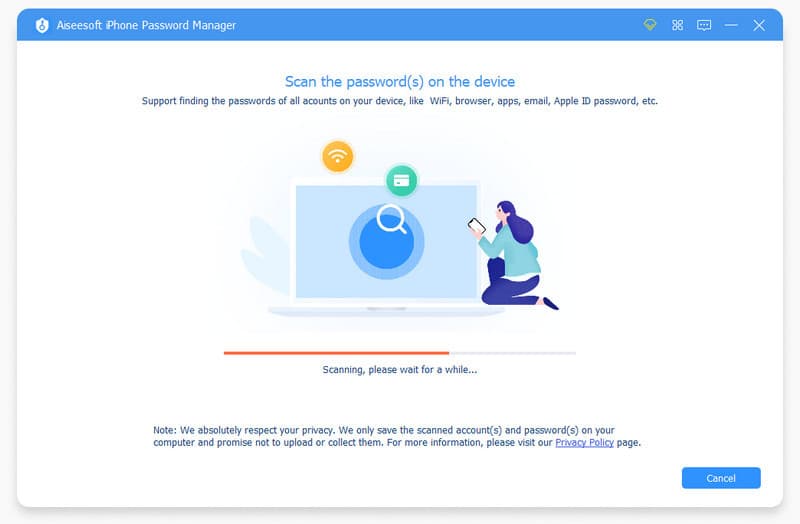 5.
Since the scanning process is now complete, you will see the list containing your account information, including passwords. The accounts will be set via WiFi Accounts, Web & APP, Email, Account, Apple ID, Screen Time, etc. Click the Apple ID and view your Password immediately.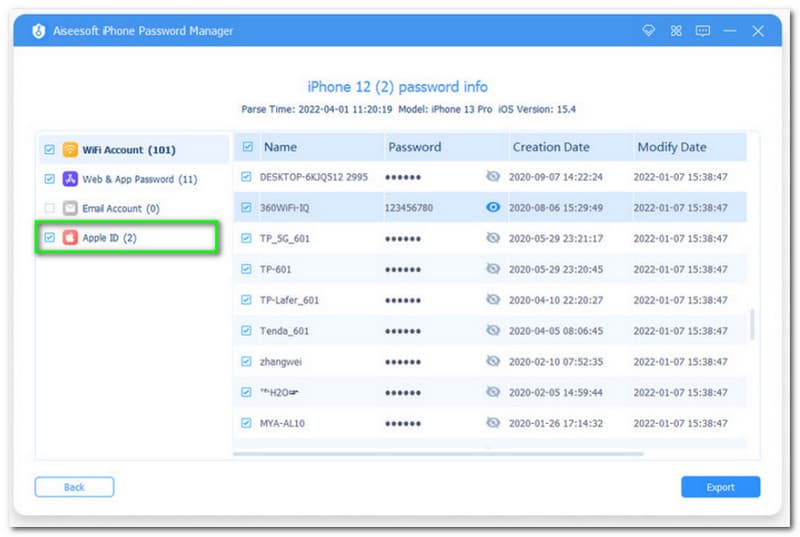 The steps above prove that Aiseesoft iPhone Password Manager is very effective and easy to use. We can see the smooth process it can offer. Thus even a new user of this tool will have an easy and hassle-free process. The procedure above showcases the software's safety for successfully making the process. We can see in the guidelines how clean and intuitive the interface is in terms of design. Also, there are no advertisements available in the software that allows users to experience smoother procedures.
On the other hand, using this tool requires you to insert your iTunes for backup and security purposes. Overall, Aiseesoft iPhone Password Manager possesses excellent performance for everyone. You may get it now by accessing the link to their official website.
Besides, Aiseesoft also provides other great tools like Aiseesoft iPhone Unlocker, which can remove your Apple ID, remove iPhone screen lock passcode, and more.
3. How to Recover or Reset Apple ID Password
In this next part, we shall now see another method on how we can alleviate our problem by resetting or recovering our Apple ID with ease. These ways will require you to install a third-party tool, only your device, and other ways. We will give you a few techniques under it. May you select the suitable strategies for you.
Solution 1: Using your Own Device for Resetting your Apple ID Password
This method will teach you to solve the problem using your iPhone, iPad, or Mac. Kindly see the steps below to continue.
Method 1: Fix it Using iPhone Device
1.
On your iPhone, please proceed to the Setting. See your Apple ID on the top part of the Setting. Clicking it will lead you to a new tab to see different options. Please locate where is the Password & Security is, click it to proceed with the Change Password option.
2.
The next step is entering the passcode of your iPhone. This action will only happen if you are signed in with your iCloud and enabled your passcode.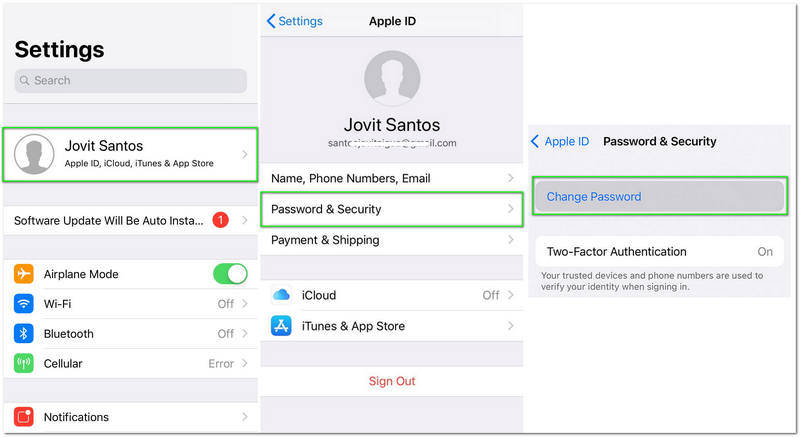 3.
Please follow the minimal instructions on the screen that will help you update your password successfully.
The method above is the default method we can use, especially if there is no problem with our iCloud and passcode. The process might be easy to follow, but it can be problematic mainly if an issue occurs within your iCloud account and passcode.
Method 2: Fix it using Mac Computer
You may also use your Mac computer to fix your password with your Apple ID. The process can be possible, especially if your Apple ID is signed in within your Mac. Here are the guidelines for making the process.
1.
From your Mac computer, go to the Apple Menu, then locate the System Preferences. Under these options, kindly look for the Apple ID.
2.
After going to the Apple ID, please see the Password & Security under it. We can probably see it on the left side of the screen, which is placed in the third option. Clicking it will enable you to see a new set of settings on the right corner of the screen. Go to it and click for Forgot Apple ID or Password.
3.
As an additional step, you can click the Change Password button and enter the password you used to unlock your Mac. Follow the little on-screen instructions, and you are good to go.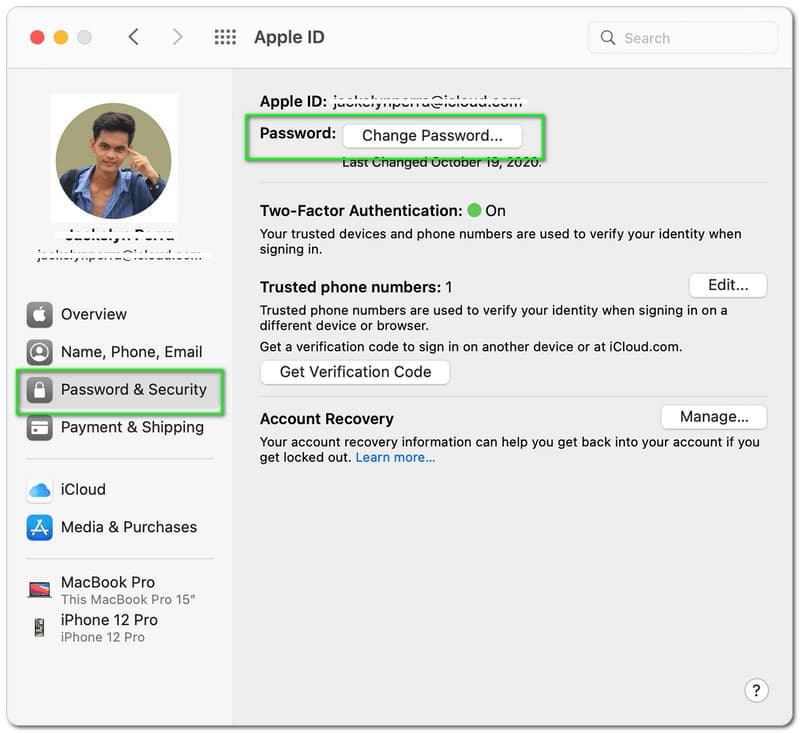 Solution 2: Using Your Trusted Phone Numbers, Emails Address, Recovery Key, or more
Some information we have can also contribute to alleviating the problem of our Apple ID. Here are additional solutions you can use to solve your issue of forgetting your Apple ID password.
◆ Using your trusted phone numbers and trusted phone email addresses can help you make the process successful. This way is a great solution if we forgot the security questions of Apple ID.
◆ A recovery key is a massive help for account security. You can utilize it to make resetting possible using your iPhone, iPad, and more.
◆ Apple devices such as the iPhone possess an Account Recovery Contact. This feature can help you recover your Apple ID account quickly if you have your iPhone and iPad.
◆ Additional tips, you may direct yourself to iforgot.apple.com to reset your forgotten Apple ID Security questions.
Those are a few additional tips in making the process possible for solving your problem with your Apple ID. There is tons of information about it. If you want to discover more about it, you can visit Support Apple for more details.
4. FAQs about Forgot Apple ID Password
May I use someone's device to reset my password?
Yes. Utilizing another iPhone can help you with resetting your Apple ID account. In this case, we can use different features of the iPhone like the Apple Support app and the quality for Find My iPhone. Using the Apple Support app, all we need to move is tap the Password & Security, and then under it, you will now go to the Reset Apple ID password. Next, there will be a pop-up tab where you need to select the Get Started to proceed with A Different Apple ID. Please enter the Apple ID that you need to reset. Tap Next and give the required steps on the screen until the time that you will receive a confirmation of successfully Apple ID reset.
May I use my Gmail for Apple ID?
Yes, we can freely use our Gmail address to create a new Apple ID for your iPhone or any Apple device. In addition, you may also use other email addresses for your Apple IDs, such as @hotmail.com and @gmail.com. However, for the existing Apple ID that contains @icloud.com, @mac.com, and @me.com addresses, fortunately, you cannot change your Apple ID to the third–party address.
Can I delete my Apple ID and create a new one?
Deleting your Apple ID and creating a new one is possible. However, it is essential to know that deleting your Apple ID will delete all of your data and associated information within your account. This info includes iCloud, iTunes, and App Stores information.
Conclusion
Forgetting our Apple ID password can lead us to complications, especially with accessing our Apple services. Therefore, it is essential to secure it most of the time. The problem is now possible to alleviate quickly because we have numerous methods and software that can help us. For example, Aiseesoft iPhone Password Manager is instrumental in use due to its fantastic technology that can bring us a smooth process and safe process. We are hoping that this article helps you with your problem. Do not forget to help a friend in the same situation as you by sharing this post.
Did you find this helpful?
211 Votes
YES

Thanks for letting us know!
No

Thanks for letting us know!
Aiseesoft iPhone Password Manager
Find, view, and export various types of passcodes saved on your iOS devices.