Remove Apple ID from iPhone, iPad, and MacBook with Less Complicated Steps
Our iOS devices are very flexible with any aspect of media grinds. These devices are very effective with entertainment, accomplishing our works, lessons, or pursuing our passion like photography. However, utilizing an iPhone or Apple products must have an Apple ID. This ID will allow you to download all of the applications we need for doing all of the things we need to do. This ID is a piece of personal information that we should not publicize. Thus, removing your Apple ID from your old iPhone is a must, especially when you have a new phone and plan to give your old phone to your younger brother. In line with that, we want to help you remove Apple ID from iPhone, iPad, or Mac. Let us know the easy process of removing it.

1. What is Apple ID?
An Apple ID is a piece of information with our iPhone, iPad, or MacBook that holds access for all the Apple Services. It serves as the registration code of your devices. We are talking about the App Store, Apple Music, FaceTime, iMessage, iCloud, and more. That means without the Apple ID on your Apple devices, and you will never install any application. You cannot listen to music and even communicate through messages and video chat. Overall, the Apple ID enables us to become productive in our iOS or macOS aspects. Thus, protecting this information is a must.
2. How to Remove Apple ID with Password
How to Remove Apple ID from iPhone
In this part, we will see the best way to remove your Apple ID even without using a third party. This method is just accessible in your setting. That means you do not need to do extra work to make it possible. Please pay attention to every step and information to not miss a thing and make the process successful.
1.
Open your iPhone, and access the Settings of your device.
2.
From the Setting sections, press your Apple ID Account with your name and profile on it. Most probably is in the top portion of the setlist.
3.
You will be leading on a new section where you want to see all of the access to Apple Services and even the basic information of your iPhone. Scroll down and press the Sign Out button, which you can see at the bottom part of the setting.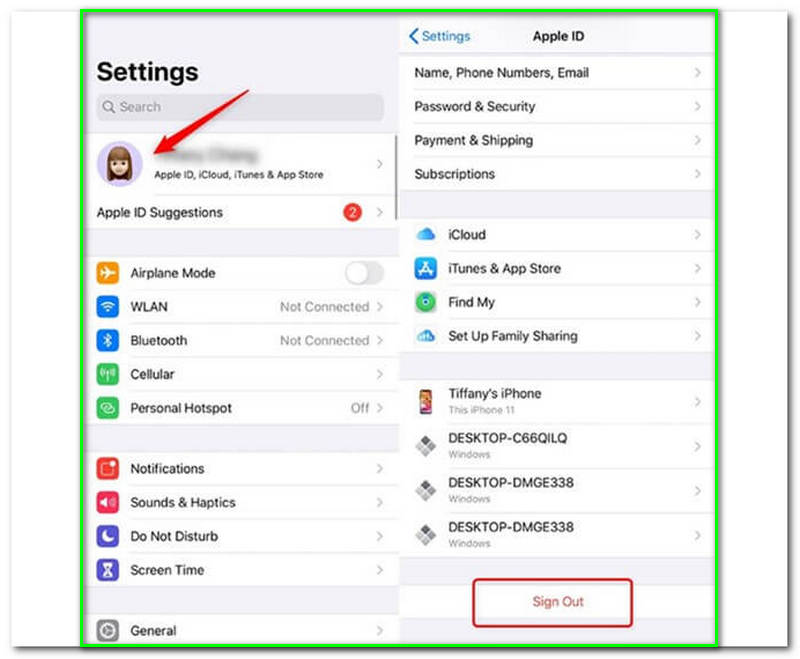 4.
There are also times when the iPhone will ask for your password as a confirmation. Type your password and click Continue to finish the process.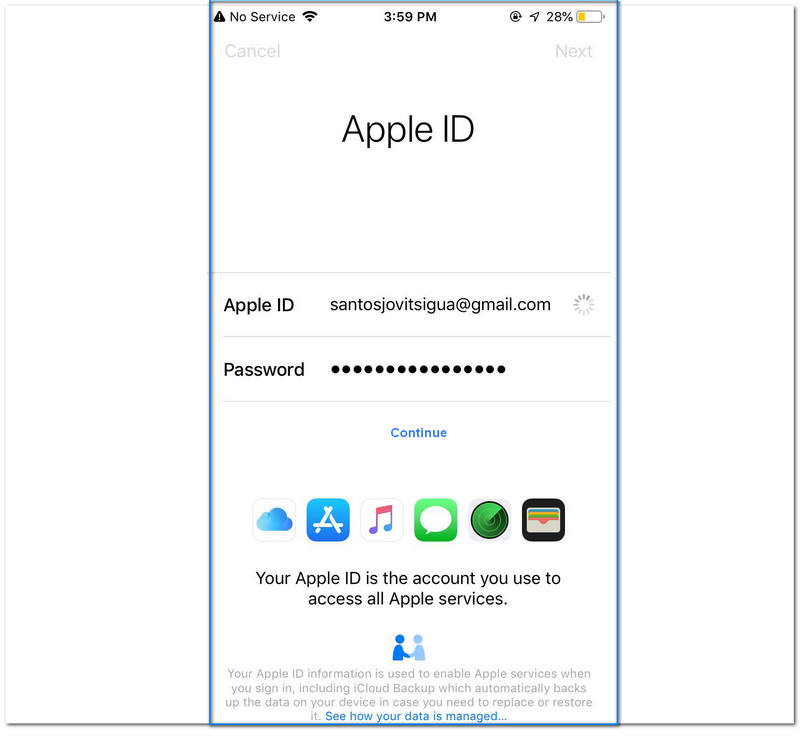 How to Remove Apple ID from iPad
Proceeding to the following situation is removing an Apple ID with your iPad. Thus, drawing an Apple ID is for you if you do not have an iPhone but are an iPad user. Kindly see the guidelines before.
1.
Direct yourself going to the settings of your iPad. From there, click your name that contains all of the information for your Apple ID. You may see it at the top portion of the settings section.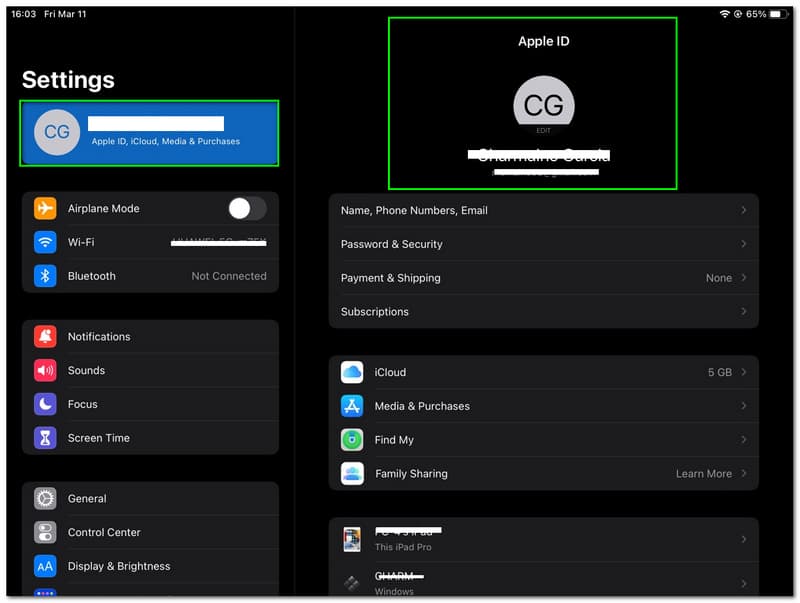 2.
Next, you must scroll down to the bottom part of the setting and locate the Sign Out button. Another step you can make is by going to the iTunes and App Store Tab.
3.
It will now lead you to a window tab. Provide your Apple ID and password. There you go. You may now press the Remove button.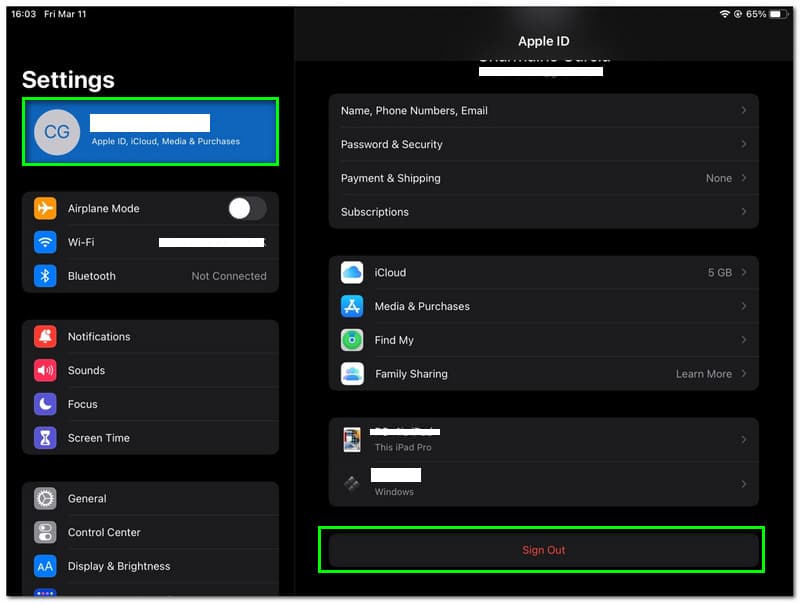 How to Remove Apple ID from Mac
The following situation is removing Apple ID on Mac. Here are the instructions we need to make it possible.
1.
Go to the Apple menu of your Mac. You may see it on the upper left corner of the screen and select System Preferences.
2.
From the Panel Option, Choose iCloud.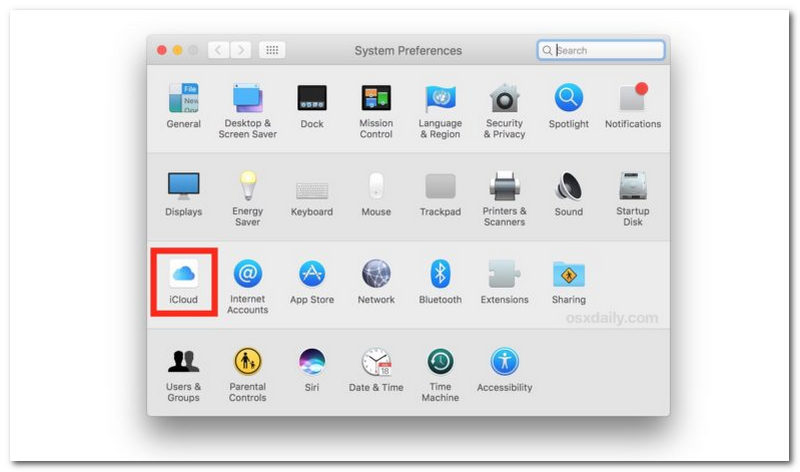 3.
It will lead to a new panel option to see the different Apple Services on the right corner of the screen. On the bottom right corner, click the Sign Out button. Enter your Apple ID Password for confirmation.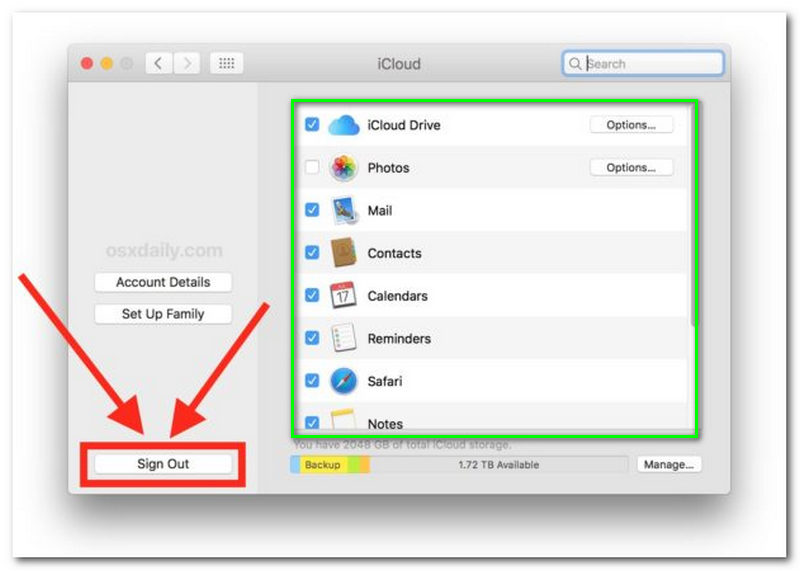 4.
The next step is optional. You will see a pop-up tab where you can select the services from Apple. Users suggest selecting all and pressing the Keep a Copy at the bottom left of the windows.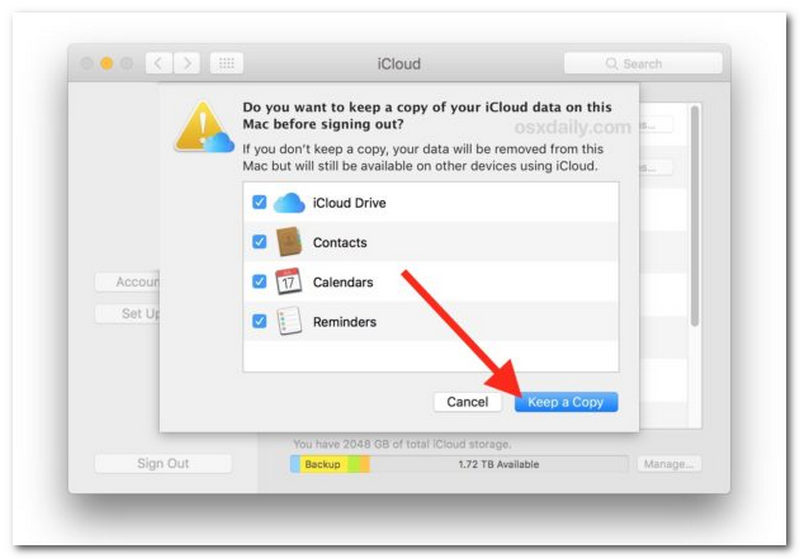 3. Remove Apple ID from iPhone without Password
We can see a lot of methods above regarding removing our Apple ID with different devices. However, these methods require providing your password as we release them. That is why, in this part, we will present to you the effective ways of removing Apple from the iPhone without a password. In line with that, Aiseesoft iPhone Unlocker will help us make it possible. This software is a great tool that uses features to ease the unlocking porches with our iPhone. It is straightforward to use, and even new users can master it quickly. Without further ado, we shall now discover the best thing to do in removing our Apple ID without Password using Aiseesoft iPhone Unlocker.
1.
Open the Aiseesoft iPhone Unlocker on your Windows or Mac computer. Connect your iPhone to this computer.
2.
From its main interface, kindly click the Remove Apple ID, which we can see on the second icon bar.
3.
Connect your iPhone to your computer. It will guide you to the next tab if you connect your iPhone successfully to the computer.
4.
The next step is the Remove Apple ID tab, where you can see some reminders and the things you need to remember before you start removing Apple ID on your iPhone.
5.
From the same tab, you will see a Start button in the middle part of the interface. Click it to start removing your Apple ID even without a password.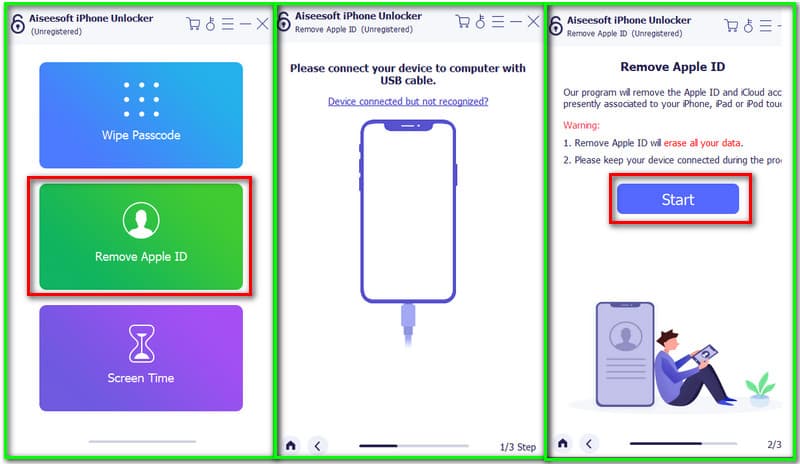 6.
You are now about to wait for the removal process of your Apple ID. Hold on and wait for a few seconds until the process is successful.
4. FAQs about How to Remove Apple ID
May I completely delete an Apple ID?
Yes. Deleting an Apple ID for good is possible. We only need to go to Apple's Data & Privacy Website. From there, you will need to provide all of the information they need. Scroll down on the Website and then locate the Delete your account section. After that, you may now send a request by pressing the Request to delete your account. The next step is to review all of the information, select Continue, and then Sign out. However, we suggest deactivating your account instead of deleting it for a chance to reactivate and recover all of your files for future purposes.
What happens if I remove my Apple ID?
Removing your Apple ID will indeed affect your devices. As an overview, removing Apple ID means removing your access to any Apple Services like App Store, iCloud, Apple Music, and more. That means, without an Apple ID limits your activity with your iPhone. For it serves as the backbone of your device.
May I separate two iPhones that share the same Apple ID?
Having two iPhones that share the same Apple ID is not possible. Sharing your Apple ID with another device means you are the same person using it. Therefore, if these two people use the same Apple, the tendency is chaotic. They will limit each other in maximizing productivity with their iPhone devices.
Is removing my iPhone Apple ID using Mac possible even without a password?
Yes. It is possible to remove your Apple from Mac even without a password. Aiseesoft iPhone and Wondershare Dr.Fone are the best tools you can use to make it possible. You may install these wonderful tools on your Mac. This software is rich in features that can help you make the process without complications.
Conclusion
Removing Apple ID with any Apple Product is now doable. We can see how easy it is to do it by following the steps correctly. We can also see that removing your Apple ID even without a password is possible using the fantastic Aiseesoft iPhone Unlocker. It is also helpful and easy to use. That is why you may get it now. We also hope this article helps you in doing the process. In addition, you can get more information about iPhone unlocking by visiting our website. We have many articles that can help you with different aspects of your grind. Lastly, you may also share this post to help other users remove their Apple ID without complications.
Did you find this helpful?
355 Votes
YES

Thanks for letting us know!
No

Thanks for letting us know!
Aiseesoft iPhone Unlocker
Get into locked iPhone iPad iPod without password or Apple ID.