Full Guide to Stop Someone From Tracking Your Phone
We always hear that we live in a round and small world. That is why it is unsafe to compromise your safety, especially nowadays, people are very techy. To give an idea, if you are not aware yet, our devices can share our location when the location is turned on. So, if you do not want to, you can see the steps on how to stop someone from tracking your iPhone and Android. Below, please read all the methods, and we assure you they are effective and accurate!

1. How to Stop Someone From Tracking Your Android Phone
Turn Off Location Sharing on Google Maps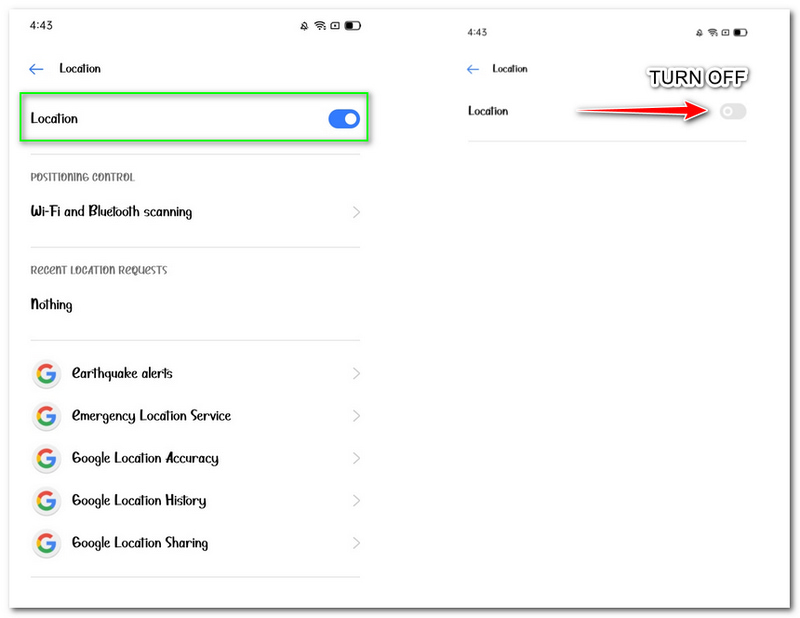 If you are unaware, Google tracks your location if you are using Google Maps by default. In short, it will namelessly store the accurate coordinates of your location. The purpose is that your information is used to improve your Google's products and services, if any.
If you trust Google, sharing your location is no big problem. However, if you do not trust Google and do not want to always access your location. So, your concern is how can I stop someone from tracking my Android phone, right? Here are the ways to do that. First, you need to go to Settings. Then, go to your Location Settings.
After that, if your Location History is ON, click the button to Turn Off. After that, you will notice that your Location is turned off. Moreover, you can cripple the Google tracking feature from Google Maps. But if you do that, when your phone is lost, Google will not be able to track your phone because there is no Location History.
Turning Off Wi-Fi Scanning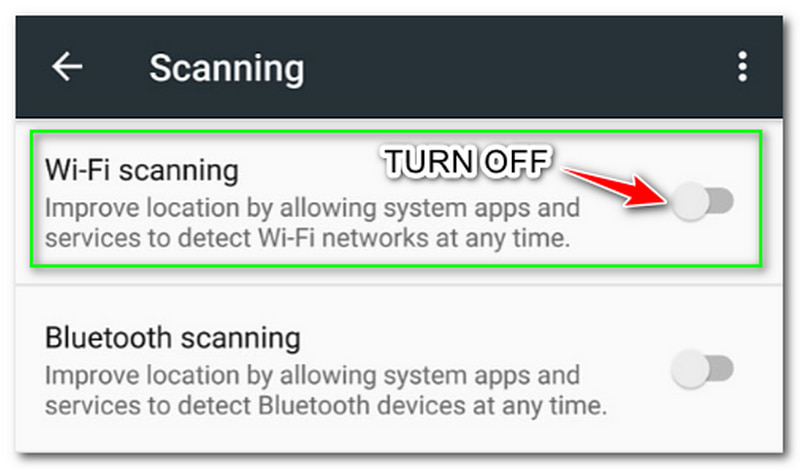 Do you have an idea that Android lets the apps you are always using scan for Wi-Fi, even though your Wi-Fi is turned off? Yes, that is possible. Using this feature, Google will attempt to provide a much better service. So, your location is always available. Now, here are the ways to turn off your Wi-Fi scanning.
Once you open your phone, proceed to Settings and look the Google. Then, scroll down and click the Location. You will see two options; Wi-Fi Scanning and Bluetooth Scanning. Select the Wi-Fi Scanning and click the Turn Off button. It is easy, right?
Deactivate Location Sharing on Individual Apps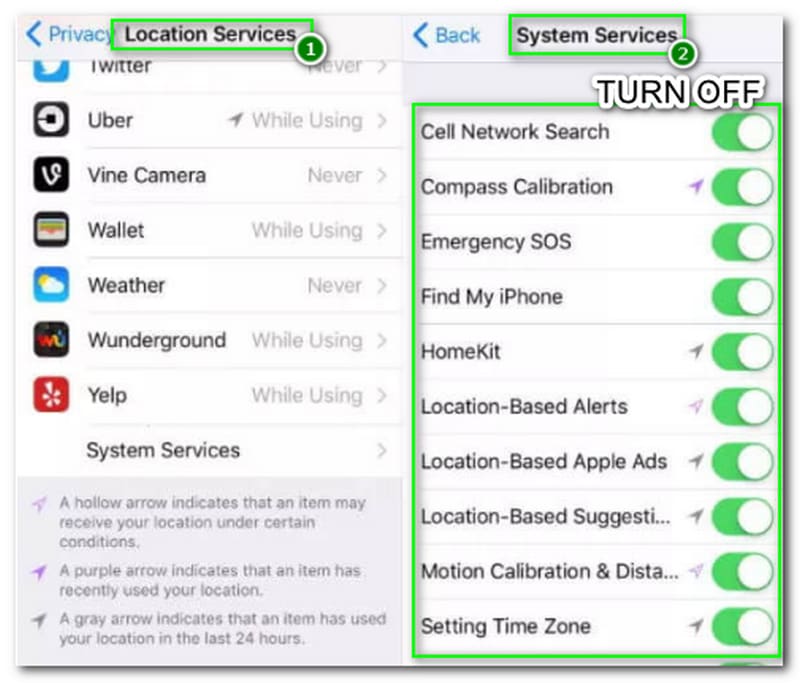 Aside from the issues mentioned above, there is another thing you can also consider, your Apps. Yes, you read it right. Apps can have access to your prevalent location. So, to control the apps that can access your location, you can do these ways.
Like the other steps above, you will first go to your Setting on your Android phone. After that, proceed to the Apps & Notifications. Then, you will see the Find App Permission and look for the Location. Once you are on the exact panel, choose an App that you want to turn off the location sharing. Furthermore, you need to remember that it will depend on your Android OS firmware.
2. How to Stop Someone From Tracking Your iPhone
Turning Off Significant Location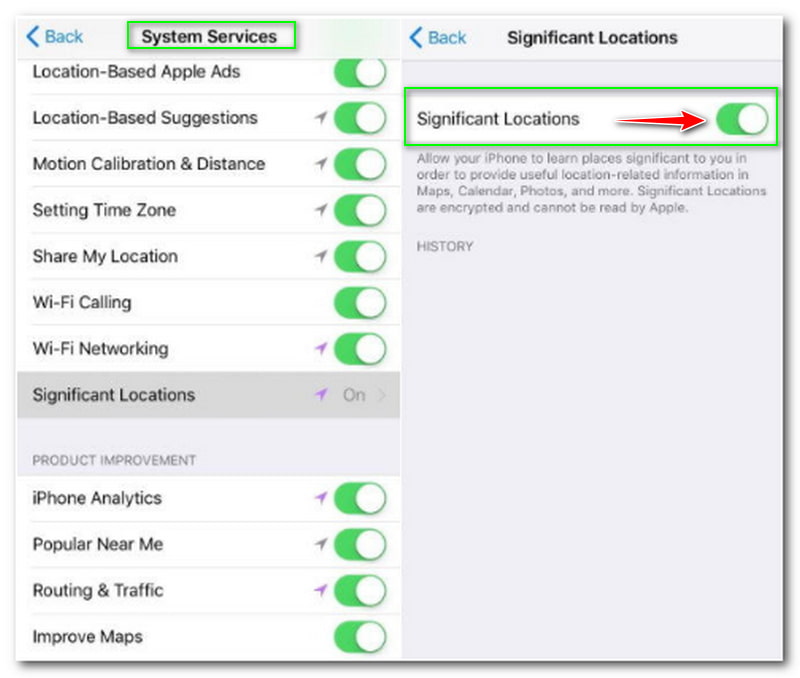 If you are an iPhone user, you will know that the iPhone frequently tracks the location you visit. For that reason, the information helps you to navigate if there is traffic near you and make advanced decisions. But if you think that is not helpful, you can turn it off using these ways.
Open the Setting app on your iPhone and scroll down to see the Privacy. After that, proceed to the Location Services and then to the System Services. Upon scrolling down, you will see the Significant Location and slide the button to the left to turn off Significant Locations. Lastly, select Clear History. What will happen is it will stop Apple from tracking you and wipe your Location History clean.
Deactivate Location-Based Alerts, Suggestions, and Apple Ads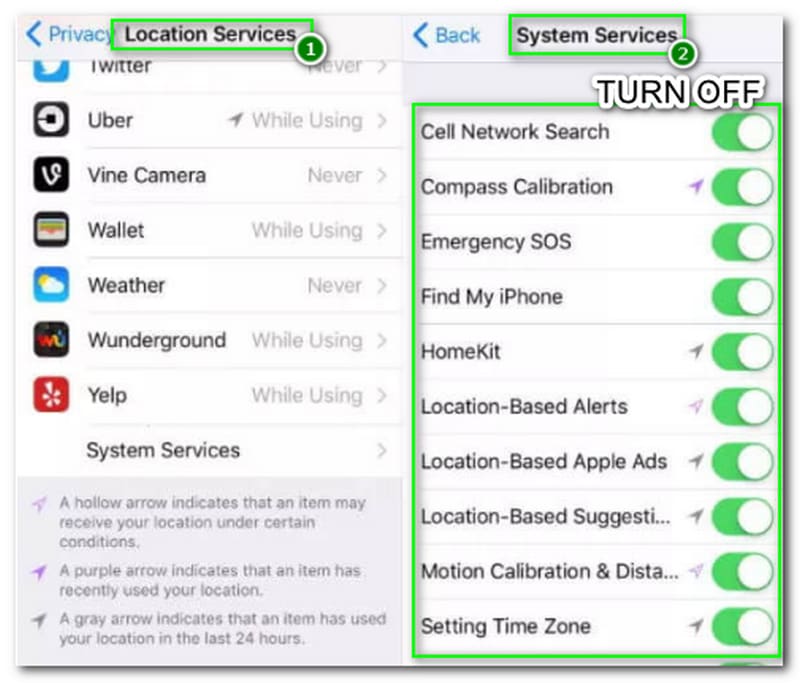 Since you are an Apple user, you are fully aware that Apple frequently sends you alerts, ads, and app suggestions. The reason why it is happening is because of your present location, and Apple automatically traces that.
There is no doubt that these alerts, ads, and suggestions are somehow useful for you. However, if you want to be private, you can follow the future steps to prevent people from tracking your iPhone or Apple device. Again, your location information may be shared with a malicious third party.
To prevent tracking your iPhone, find the Settings Icon on your iPhone. After that, you will see the Privacy button and do not hesitate to click that. Once you are there, scroll down to see the Location Services and tap it to see the System Services.
You will see the Location-Based Alerts, Location-Based Apple Ads, and Location-Based Suggestions from the sixth, seventh, and eighth options. On the right side of the screen, you will see the Turn On and Turn Off buttons. Click it until the button becomes all-white. That is it! Once you finish that, Apple will not send you suggestions, ads, and alerts again.
Turning Off Parked Location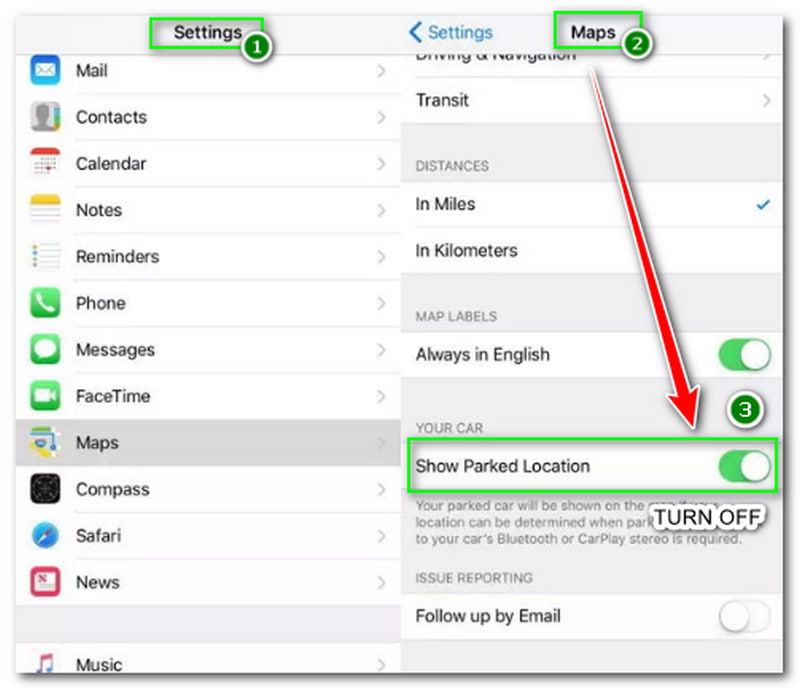 One of the interesting features of the iPhone is iPhone can track the location where you park. Therefore, if you forget where your parking location is due to the many capacities of cars, you can use your iPhone to track your location to find your car.
This feature is very useful, right? But it can invade your privacy. That is why if you want to prevent tracking your iPhone. The question is, how can I stop someone from tracking my phone? You can follow the simple steps we will mention. So first, go to the Settings of your iPhone.
Scroll down and find the Maps button. Once you see it, scroll down again until you see the Your Car part and Show Parked Location. On the right side, click the Turn Off button; if it is all-white, it is turned off. That is how you can avoid someone tracking your iPhone.
3. FAQs
What are the disadvantages of turning off your Location Services on your iPhone?
The disadvantage you may experience is you will be limited when you turn off your Location Services. For example, when you turn it off, you will no longer access the Find My iPhone feature, which is very important, and many more.
Is it okay to turn off the location on Android and iPhone?
It depends on the situation. But the clear thing is, even if you turn on or off your location, there will always be advantages and disadvantages. So, it is your choice now.
Instead of turning off location, what alternative can I use to prevent someone from tracking my phone?
This is for iPhone users; if you do not want to turn off the entire location of your iPhone but still want privacy, you can choose the While Using the App feature. You can find this in your Settings and avoid someone tracking your location. Plus, it will help you save battery.
Conclusion
To conclude this article, we hope we have answered your concern, 'how do I stop someone from tracking my phone.' If you love our suggestions, feel free to follow what we mentioned a while ago and apply it to your devices. To end, we will see you in our next article!
Did you find this helpful?
436 Votes
YES

Thanks for letting us know!
No

Thanks for letting us know!
Aiseesoft AnyCoord
Change iPhone Location to Spoof and secure yourself.