Why Does Spotify Keep Pausing on iOS, Android, Mac, and More: Ways to Fix
Spotify is one of the most popular audio streaming services in the world. Spotify allows users to listen to songs and podcasts on their smartphones, tablets, and even desktop computers. However, customers have noted that the application's playback is causing them problems, such as stalling or ceasing every few seconds. Please continue reading to learn why Spotify keeps pausing and how to repair it.

1. Why Does my Spotify Keep Pausing
There are several possible causes for Spotify playback to cease or the entire app to crash. Corrupted cache files, unauthorized use, low power mode, a poor internet connection, server crashes, and other factors could cause the problem. As a result, to resolve the issue, users may need to try a few solutions before finally resolving it. The techniques to fix Spotify are listed below.
◆ The most significant cause of Spotify not working is the use of low-power and data-conserving modes. When activated, both of these modes block background applications from drawing power from the battery or from accessing the internet to save data. As a result, checking to see if these features are enabled and deactivating them may help Spotify. This solution should be compatible with both Android and iOS smartphones.
◆ Another factor that could impede a pleasant Spotify playback experience is a weak internet connection. Those experiencing problems can try switching to a different connection, which includes moving from mobile internet to Wi-Fi or vice versa. The application would not pause or stop as long as it had enough resources to play constantly.
◆ If the problem with online streaming remains, users can try downloading the music and listening to them offline.
2. Solutions to Fix Spotify Keep Pausing
Solution 1:Cache Data Should Be Removed
The cache is a quick cure for most issues and glitches in the app and prevents Spotify from halting. There are very high odds owing to the enormous cache, if you do not share your Spotify with any other devices. Here's a quick and straightforward solution.
1.
Go to Settings of your device.
2.
From there, look at the Storage.
3.
Then Spotify. Remove any cache data from the application; it is as good as new.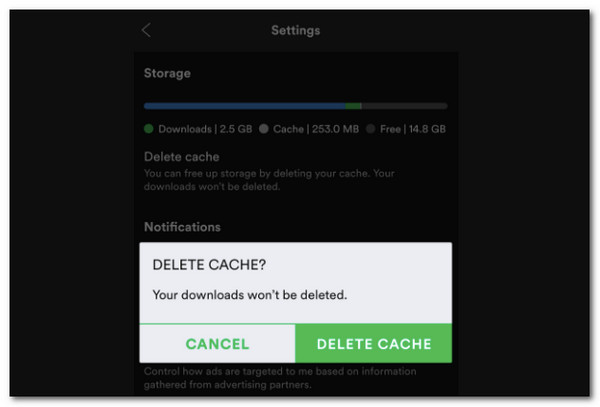 Solution 2: Log Out of All Devices
The first option is to unlink all of your devices from your Spotify account. Open the Account overview page at www.Spotify.com. Everywhere you look on the page, there is a Sign Out button. By clicking it, you will sign out of all mobile devices. Now sign in and test out any music. This procedure should address the problem right away.

Solution 3: Turn Off Low Power Mode
Disable power-saving modes to enhance the capability of your application. It will improve application performance and cause fewer hiccups, such as the application shutting down in the background, to save battery life. It's a bit of a compromise. To listen to pleasant music streaming, you must sacrifice some battery life. As we make it, please follow the instructions below.
1.
Go to the Settings of your devices, such as iOS, Android, and mac.
2.
Kindly locate where the Battery option is from the list.
3.
Then toggle Off the Low Power Mode.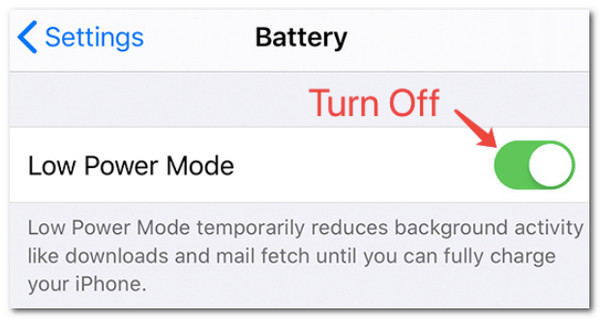 Solution 4: Offline Mode for Playing Songs
If you have trouble streaming music on Spotify while connected to the internet, you can download and play them offline. This saves data and avoids mistakes such as automatic stops and lags. Here's how to download Spotify tracks.
1.
Choose a music or podcast to download.
2.
If you tap or click the Love icon next to the song title, it will be downloaded and saved in your Liked Songs playlist.
3.
You may also download a playlist by clicking the three dots and choosing Download. All of your downloaded songs/podcasts can be found in the Your Library area.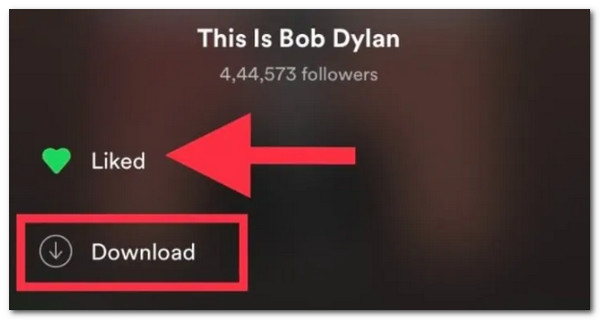 Even if your internet connection is slow, downloading songs requires little bandwidth and is usually a rapid procedure. Please keep in mind, however, that you can only download tracks from Spotify if you have a premium account.
Solution 5: Enable Background App Refresh
Spotify is an app that continuously plays music in the background. If you disable Background App Reload, Spotify will be unable to refresh and may automatically interrupt the music. So, here's how it's done on an iPhone:
1.
To reach the fast panel, swipe down on your home screen. Tap the Settings button, then select Connections, followed by Data Usage.
2.
Select Mobile Data Usage. Next, select Spotify from the list of available apps.
3.
Turn on the Allow background data usage option.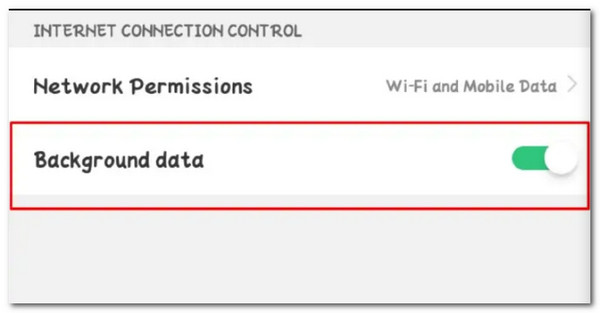 Solution 6: Troubleshooting Spotify
You can quickly troubleshoot Spotify on Windows if it is not working and fix slight lags and crashes. Here's how to go about it:
1.
From the Start menu, select Settings. Choose Update & Security.
2.
Next, we need to select the Troubleshoot option. Now, hit View troubleshooting history as we proceed to Additional troubleshooters.
3.
Select the Program Compatibility Troubleshooter option. Then, scroll down and select Find and solve more problems. Run the troubleshooter by clicking the Run button.
4.
Windows will prompt you to select software. Select Spotify and then press the Next button. Apply the suggested settings and start the troubleshooting process.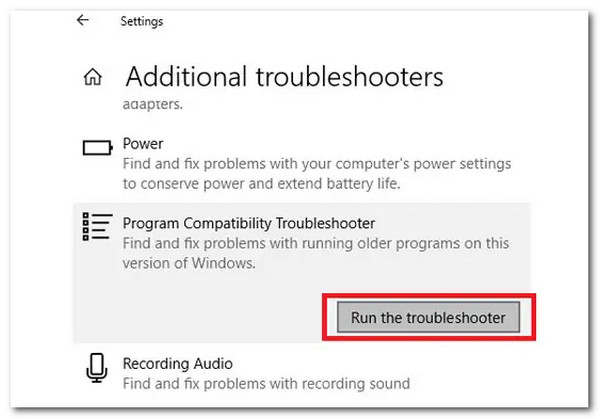 3. FAQs about Spotify Keep Pausing
Why is Spotify paused on AirPods?
This is because the AirPod senses your inactivity and pauses the song for you. However, if your Spotify pauses, you can attempt the following methods. If you usually listen to Spotify on your phone, the most common reason it pauses is due to low power mode or a poor internet connection.
Can many active devices of my Spotify account cause a pausing issue?
Yes. If your Spotify account is active on multiple devices, you may experience pausing issues. If too many programs are operating in the background, Spotify may stop working. There are too many temporary or cache files. You have enabled the battery-saver mode.
Why does Spotify continue to pause after 10 seconds?
An out-of-date Spotify app could cause a 10-second error. If this is the case, upgrading the app may be sufficient to resolve the problem. You can go to your device's app store, type Spotify in the search area, and then click update if you do not have the latest version of the app.
Conclusion
These are just a handful of the many possible solutions for a Spotify account that cannot stream audio and keeps crashing. While the first one may immediately resolve a user's problem, it may be necessary to attempt several others before Spotify resumes regular operation. Stay tuned for more Spotify content, as well as other tech news. Visit our page for more. If you think this article is beneficial, please share it with a friend who needs it, too.
Did you find this helpful?
391 Votes
YES

Thanks for letting us know!
No

Thanks for letting us know!
Aiseesoft Blu-ray Player
A universal media player for Blu-ray, DVD, video and audio.