The Great Review of Zoom Player: Unveiling its Features, Pros, Cons, and Pricing
A great movie night or sound trip jams come with the best media player. That is why it is important that we know the most suitable media player that we are going to use. In fact, there are tons of software in the market that can offer various features for all of us. One of these players is Zoom Player. In line with that, we will review Zoom Player- its features, functions, and usage so that we will know if it is a great choice to use.

1. Our Verdict
Pros

It is equipped with many features.
Customizable functions.
Support a huge range of media file formats.
Easy to use navigation menu.
Support a lot of codecs.
Offers free versions.
Cons

We received a malware alarm as we downloaded it.
It is a bit of classy software.
It needs to be updated.
Bugs and glitches may occur.
Alarm may appear when you are installing it.
Overall Ratings
An amazing Zoom Player that can offer you the unique features and functions. It also has a video and MP3 player that can offer you safe playback of your media files.
Functionality:8.4
Features:8.7
Safetiness:8.5
2. What is a Zoom Player?
Zoom Player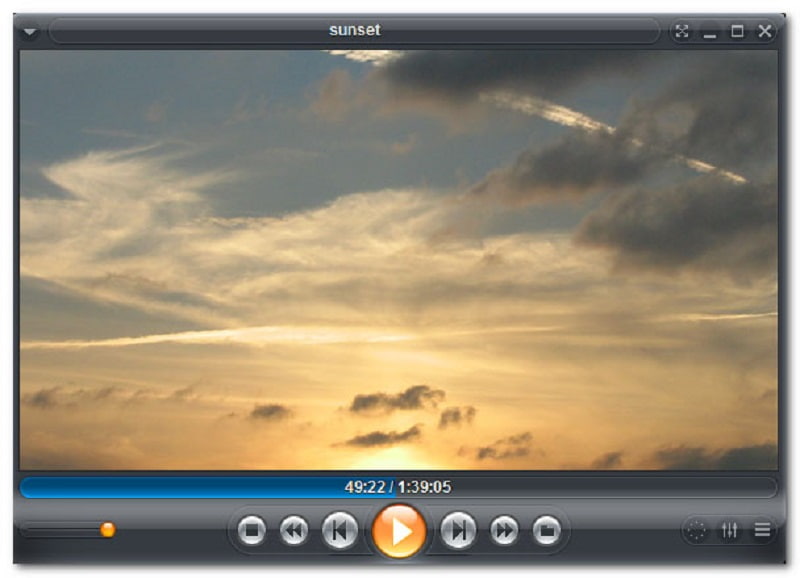 If you are looking for a very flexible and sophisticated media player that is capable of playing your audio and video file formats. Zoom Player might be perfect for you! This media player is compatible with numerous operating systems and offers numerous features that we are going to tackle in the next part of this article. As an overview, the Zoom player is great because it is equipped with functions and possesses very smooth playback.
Price
Zoom Player offers a free version that also possesses tons of features. However, it will be nice to have the Max version for it is equipped with full featured players. Get the full version for only $29.95 per year, or $79.95 for lifetime. The player also offers extra features like the ZP Remote and ZP Player for only $9.99 and $9.95 only. All of these subscriptions come with a very highly customizable, feature rich media player and HTPC Media Center. Well, download the latest version of Zoom Player for free.
Platform
This multi-media player is compatible with your Windows computer and Tablets. As long as you have the minimum requirement of 2 GB Ram and 16 GB storage, and you are good to go. Enjoy its fantastic features. While with WIndows PC you will be needing a 2.5 GHz dual-core Intel Core i5 or higher desktop CPU processor or 2.8 GHz quad-core Intel Core i7 or higher desktop CPU processor. Any of these will do.
Main Feature
We have mentioned for many times that Zoom Player offers a great amount of features that are beneficial for us users. That is, it is also important for us to know what these features are. For that, here are the functions you can get with using Zoom Player as your media player. You can also see the difference between the Free version and Max/Steam version. We listed some of the features they are offering. Take a look at these.
Zoom Player Main Features
Feature List
Free Version
Max/Steam
Completely customizable Media Library Sound-FX system.
Offers remote control for Android with virtual mouse.
Customizable Mouse Gestures.
Zoom Player skins download.
Playlist Power Manager (Enhanced Zoom Video and Music Player).
Audio visualization.
Supported downloadable subtitles.
Thumbnail preview.
TFree skins for every resolution like 4K scenes.
With 10-Band equalizer with Digital PreAmp and presets.
Can play incomplete AVI files.
Availability of Radio streaming.
Tag information visualization.
Virtual meta-editor for audio and video visualization.
Numerous levels of Zoom-in toggle.
3. Zoom Player Review
Fullscreen Navigation System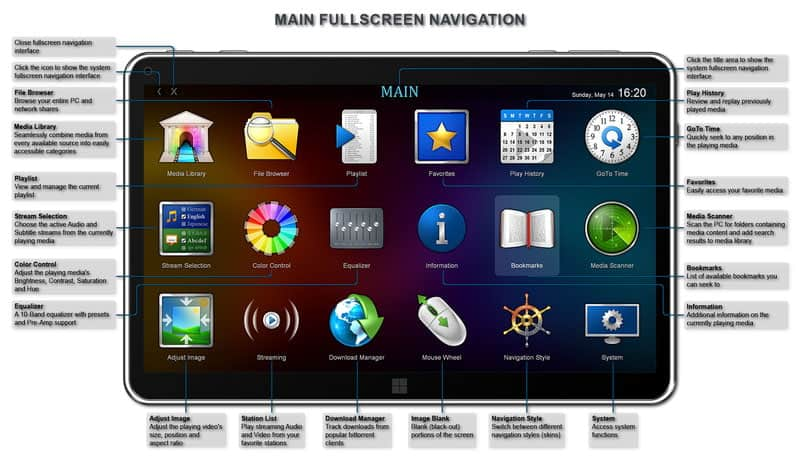 As an overall view of the full screen navigation system, this features includes an amazing interface that possesses different functions like media library, file browser, creating playlist, control of colors, audio equalizer, audio stream selection, making bookmarks, play your history, subtitles supports, and there are a lot of more such as Zoom Player plugins. This all functions to give us the simplest usage of the Zoom video and audio player. Another thing about it is that downloading of Zoom Player skins is also allowed.
Torrent Download
Using Zoom Music Player you may also download Torrent or also known as torrent files or tracker. Therefore, through the use of this media player, you can use these small files that can be used by torrent clients. This feature is just easy to use.
Media Library YouTube Integration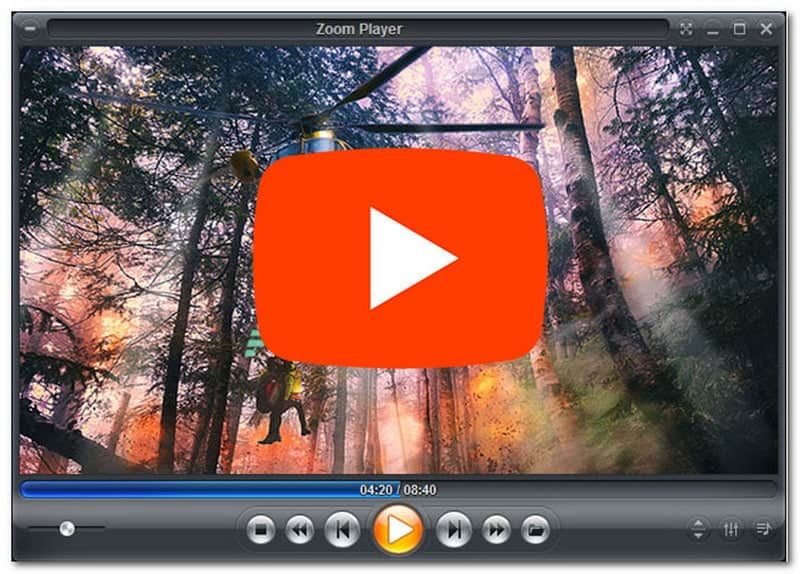 Zoom Player is capable of playing all the latest media file formats and interfaces. In fact, aside from that it also released new features that amazed us users. The features are the integration of a support forum for YouTube with their media library. Therefore, for that being said we can say that you can now play anything you want with Zoom Player, whether it is your favourite videos or music. However, it is also important that you have an internet connection to make it possible.
XBOX 360 Support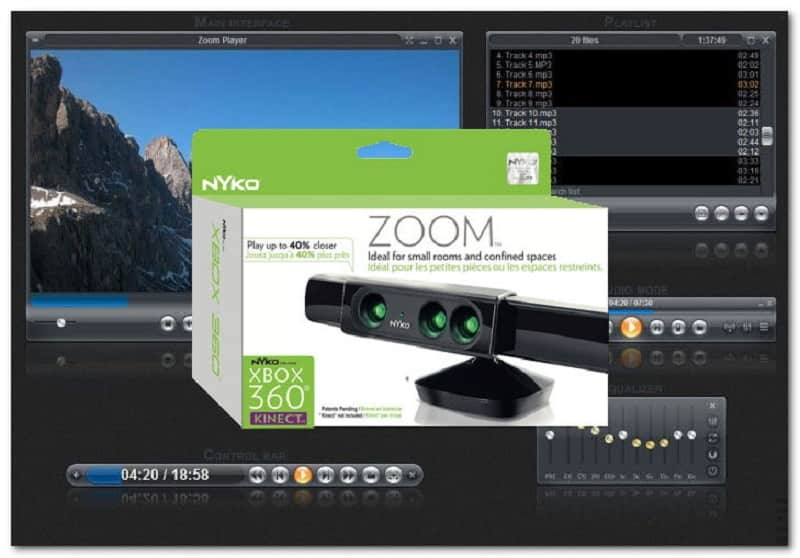 If you wish to have an amazing XBOX 360 experience, you are fortunate because Zoom Player supports this kind of stuff. Take note, with super high-quality video playback. However, there are some instances where users have failed to have a high quality and smooth playback of their XBOX 360, it is time to convert your files to XBOX360 compatible formats like WMV, H.264, MP4, and more.
Blu-ray and DVD Support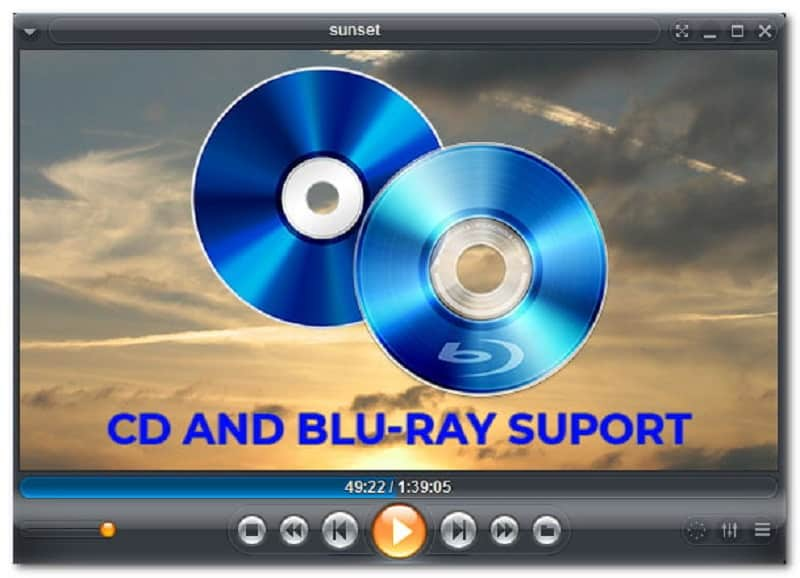 Zoom Player is not just capable of playing your audio and video files smoothly. This media player also has the ability to play your Blu-ray and DVD disc with a great quality of visual playback. For this feature, you will need a Hard drive or a network connection.
Supported Formats: H.264, XVID, DIVX, DVD, Blu-Ray, FLV, WMV, QuickTime, MPEG 1/2/4, MP3, AAC, DTS, Dolby Digital, FLAC and more.
4. FAQ
Is Zoom Player safe to utilize?
For sure, Zoom Player is safe to use. It is a very classy media player that is upgraded throughout the times. It is also equipped with technology that can protect your devices with any malicious malware. However, make sure that you also have software that can protect your device from any attacks.
Is torrenting with Zoom Player safe?
There are some torrent websites that are shaky, some websites will give you a lot of advertisements and even malicious malware. Therefore, it is important to bear in mind to consider the best torrent site- download speed, monthly traffic, type, variety, and more. These are the few things that you need to consider.
What is unique about Zoom Player Beta?
There are actually unique features that Zoom Player can offer. Some of these, Blank Secondary Monitors and automatic subtitles.
5. Best Alternative- Vidmore Player
This media player can be used in playing your various media file formats. Such as audio, video, CD, DVD, and Blu-ray file formats. It possesses modern technologies like DOLBY, DTS, AAC, and TrueHD that provides an extraordinary media playback for an incredible experience. Therefore, Vidmore Player promises you an immense watching and listening experience for everyone. Try it now.
Vidmore Player
Experience non-complicated playback with Vidmore Payer, the all-around player for your multiple media files in any file formats.
Fast video processing speed.
Leading media player in the market.
Incredible DVD and Blu-Ray playback support.
Equipped with advanced technology for a smooth playback.
Amazing features for wonderful movie playback.
Conclusion
Therefore, it is proven that Zoom Player is a media player that can offer a lot of features that we can surely utilize in having a wonderful experience of watching or listening to any media file formats. Indeed, it is a great choice for amazing media playback. So did Vidmore Player too. It can also offer more than what any other player can offer. It is something that you will not regret utilizing.
Did you find this helpful?
361 Votes
YES

Thanks for letting us know!
No

Thanks for letting us know!
Vidmore Player
Best media player for Blu-ray, DVD, 4K video and audio.