AirWatch for Exploring MDM Options and Alternatives (Review)
In an increasingly mobile-centric world, managing mobile devices has become a pivotal concern for organizations of all sizes. The need to ensure seamless access to corporate resources, safeguard sensitive data, and maintain regulatory compliance has never been more critical. Amidst this landscape, AirWatch emerges as a formidable contender, offering a robust Mobile Device Management or MDM solution designed to address these challenges head-on.
In connection with that, this article gives you a detailed review of AirWatch Mobile Device Management. Let us explore its functions and how it can benefit us regarding MDM aspects.
Part 1. What is AirWatch?
As an overview of the AirWatch MDM. The Powerful Mobile Device Management software created by VMware is known as VMware Workspace ONE UEM, formerly known as AirWatch. Its goal is to facilitate the management and security of mobile devices, applications, and data throughout an organization's workforce. Tasks like device provisioning, app distribution, security enforcement, and remote management are made simpler by AirWatch. Please discover more about it in the next part of this review.
Features
◆ Enrolling and Configuring New Devices: It is made easier by AirWatch, whether smartphones, tablets, or even rugged devices.
◆ Application Management and Distribution: AirWatch gives you precise control over the distribution of mobile apps.
◆ Data Security: It is a top priority for AirWatch in terms of security and compliance policies.
◆ Remote Management and Troubleshooting: AirWatch offers remote management capabilities when problems occur.
◆ Great Analytics: The reporting and analytics tools that AirWatch provides are comprehensive.
Pros

It has strong security features like app whitelisting and encryption.
The tool streamlines the application procedure.
It has versatile features.
It provides useful information for making strategic decisions.
It is intended to grow with the needs of your organization.
Cons

The tool has a complex configuration and setup.
Prices could be too high for smaller firms.
Occasional mistakes exist.
Integration obstacles can hinder us.
Security:8.0
Complexity:9.0
Feature:8.5
Part 2. AirWatch Review
As we proceed with the next portion of this article, it's time to delve deeper into our evaluation of this potent Mobile Device Management (MDM) solution now that we have a clear idea of what AirWatch is and its important features. This section will provide you with an insightful analysis of AirWatch's performance, usability, and effect on the mobile device ecosystem within your company based on a set of key metrics.
When you want to use your device freely without limitations, you need to remove MDM by your company or MDM remover tools.
AirWatch Software/App Installation
A SaaS application called AirWatch has been tested. There are several stages to follow, and the best way to use AirWatch should be carefully considered. But if you're familiar with the phones, rules, directory service architecture, and control preferences, you could also just go in and wing it. Many wizards can be used sequentially to create a fundamental structure for AirWatch administrative newcomers. Parsers scrutinize each field and page and wouldn't allow us to save blank or illegible forms.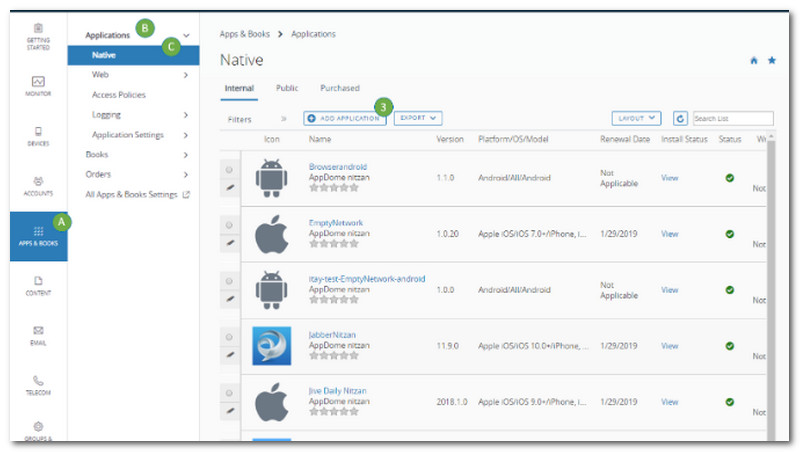 AirWatch Device Controls
As we proceed, let us now see the Device Control of the tool In AirWatch, devices are classified and handled differently depending on whether they are corporate, corporate/shared, or user devices. Choosing terms of service, regulations, and auditing, Then real approved use cases, is part of integrating a device, like a phone.
On the other hand, Apps have a lot of power, including the option for third parties to review and report apps on platforms that support Appthority, Palo Alto Networks Wildfire, Praedeo, and Veracode services.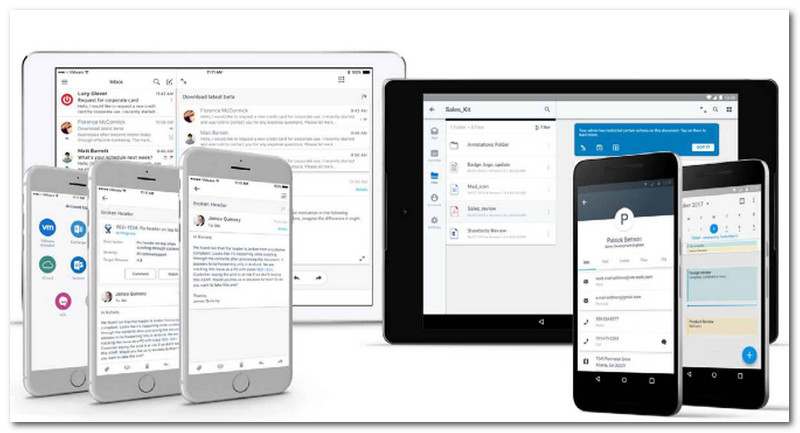 Administrative Control of AirWatch
Another measurement we can see is the AirWatch, Administrative Control. AirWatch allowed us to query particular sorts of apps across our admittedly tiny user base, just like many network management systems that offer software inventory control. Therefore, we may look for outdated drivers or versions of apps like Java and mark them for removal, replacement, etc.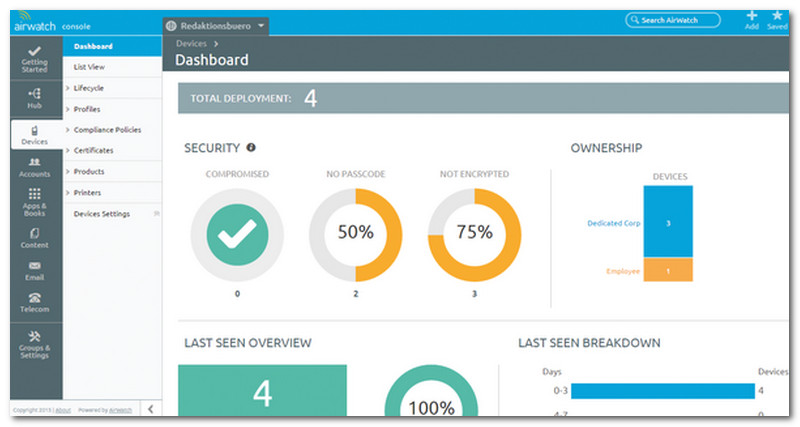 Part 3. InTune VS. AirWatch
As we all know, Software for managing enterprise mobility is offered by AirWatch, similar to the topic we discussed above. Its goal is to protect the equipment and data of big businesses. On the other hand, a cloud-based tool called Microsoft Intune is included with the Microsoft Endpoint Manager set. To protect business data, it seeks to offer unified endpoint management.
They might be similar in some features, yet they are different. Please see how we can compare them using the table below.
| | | |
| --- | --- | --- |
| AirWatch | V.S. | Intune |
| 2003 | Release Date | 2011 |
| Enterprise Mobility Management or EMM | Software | Unified Endpoint Management or EUM |
| Corporates Devices | Usage | Corporate and Personal Devices |
| iOS, Android, Windows, Chrome OS, macOS, Tizen, and QNX | Platforms | iOS, Android, and Windows |
| It also includes other capabilities like desktop management, SCCM integration, and Windows updates. | Special Features | No additional features are included. |
Part 4. How to Bypass AirWatch MDM on iPhone
When you require an MDM bypass tool for an iPhone or iPad, use Aiseesoft iPhone Unlocker. Even if the MDM has already been deleted, the software guarantees that your saved data will remain on your iOS device. This app interface is considerably simpler to understand than the other approach due to its excellent design. You can disable MDM on your iOS device even if this is your first time using the software. By using the steps listed below, you can learn how to accomplish it efficiently.
1.
By clicking the provided button, you may download the application to your computer, install it quickly, complete the necessary WinRaR setup steps, and then activate the application to start using it.
2.
Now, please click Remove MDM on the welcoming interface, then use a USB cable to connect your iOS device to the computer.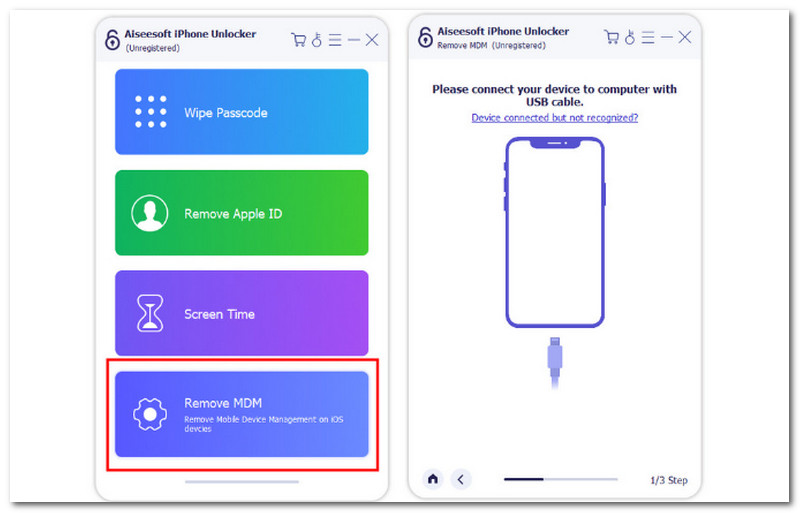 3.
After that, we need to click Start once it has connected successfully. The iPhone will restart automatically when you follow the advice to turn off Find My iPhone. Now that there are no restrictions, you can enjoy using your iOS smartphone.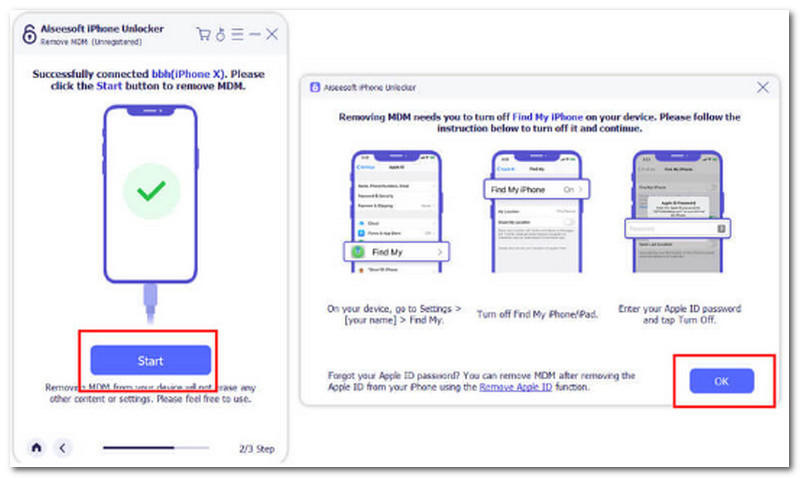 That is the most effective way to remove MDM easily on our mobile devices. We can see that Aiseesoft IPhone Unlocker is very great and comprehensive in doing the process. No doubt, you can now use it with ease. Try it now.
Part 5. AirWatch Alternatives
Google MDM
The first on the list of AirWatch alternatives is also known as Google Workspace. Google MDM provides a complete set of tools for controlling mobile devices, particularly those running the Android operating system. A summary: Google MDM offers unified administration for devices and collaboration tools like Gmail and Google Drive by integrating smoothly with Google Workspace applications.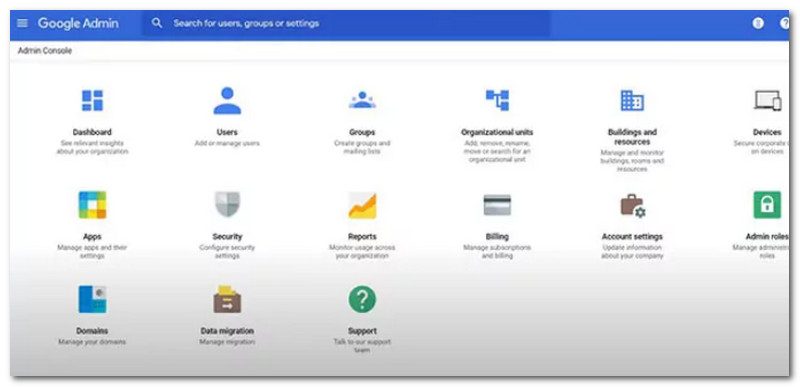 MobileIron
Another alternative to AirWatch is a top MDM product, MobileIron, which offers thorough security and control for various devices, including iOS, Android, and Windows. With features like app whitelisting, threat detection, and Zero Trust Network Access (ZTNA), MobileIron strongly emphasizes security.Additionally, it offers powerful app management features.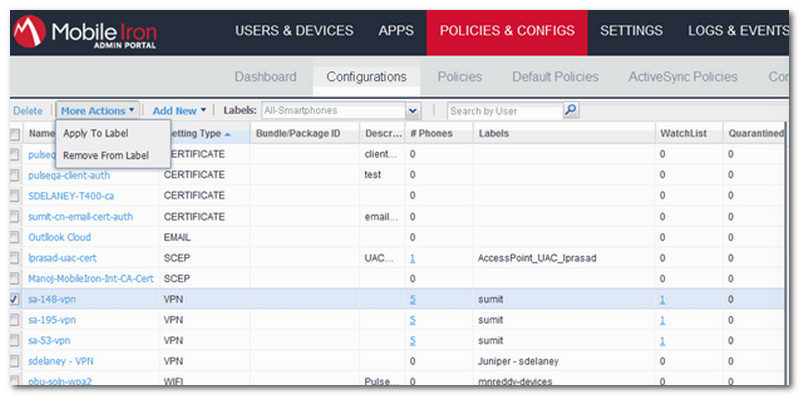 Cisco Meraki Systems Manager
On the third spot is a cloud-based MDM system called Cisco Meraki Systems Manager that provides various management and security functions for several device types, including iOS, Android, macOS, and Windows gadgets. Meraki Systems Manager offers remote troubleshooting, app control, security rules, and device enrollment. Geofencing and location-based features are also included.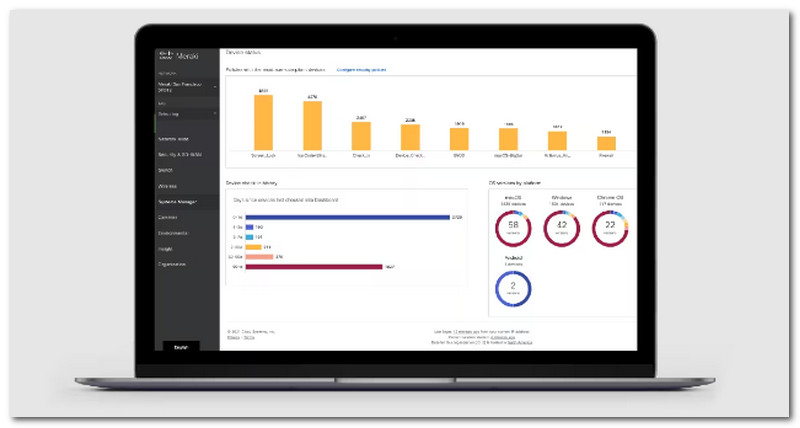 Part 6. FAQs about AirWatch Review
How do I get AirWatch on my iPhone?
Grab a copy of AirWatch for your iPhone, head to the App Store, look for AirWatch Agent, and install it. When the app asks you to set up and enroll your device, do so.
What is the purpose of AirWatch?
Organizations may monitor and secure mobile devices like iPhones with the aid of AirWatch. Its goal is to guarantee that these tools are utilized for work safely and effectively. It assists with tasks like configuring devices, granting access to the appropriate programs, and protecting data.
Can AirWatch monitor text messages?
Yes, but only to a certain extent for professional reasons. It can ensure that texts you send and receive for work are secure and compliant with corporate policies. It's not intended for viewing private messages.
What is AirWatch called now?
As part of VMware's broader strategy for controlling various devices, AirWatch is now known as VMware Workspace ONE UEM. It is still a tool for managing mobile devices.
Can someone read my iPhone texts remotely via AirWatch?
For controlling work-related data on your iPhone, use AirWatch. It can access certain information, although it's usually used for professional rather than private texts. Your privacy is vital, and sensitive information should not be shared.
Conclusion
That is the details we need to know about the AirWatch MDM. We can see in this post the features we can enjoy while using it. Also, we gave you another tool to use, like AirWatch. We hope this post helps you with the tool's usage and meaning in Mobile Device Management.
Did you find this helpful?
395 Votes
YES

Thanks for letting us know!
No

Thanks for letting us know!
Aiseesoft iPhone Unlocker
Get into locked iPhone iPad iPod without password or Apple ID.