Checkm8 Review: Is it Worthy to Download for Bypassing iCloud Activation
If there is an instance where you have an iPhone, iPad, or iPod that has an activation lock, you will need software that will help you effectively! Therefore, you need to find efficient and effective software for phone unlocking your device. In this review. We would like to introduce to you Checkm8, which is a software that can bypass the activation lock screen, bypass iCloud lock, and more. In addition, we heard that it is expensive software. So, let us see if it is worth purchasing or not. Please read this article, and we will guarantee you a trustworthy and honest review of this software.

1. Our Verdict
Pros

It supports many iOS devices and models.
It has an excellent user interface.
It does not require you to download additional programs.
Bypass iPhone unlocks from iCloud activation and SIM.
Cons

It crashes sometimes.
It will prompt you to buy the product before using it.
It will not allow you to use it unless you pay for it.
The positive results are not guaranteed on every device.
The buttons on the devices can also experience a malfunction.
If you have the latest version of the device, the price will become higher.
Overall Ratings
Easy to use:8.5
Convenient:8.0
Interface:8.5
2. What is Checkm8?
Best for: Bypassing activation lock screen for iPhone and iPad. In addition, it is also best for unlocking iPhone SIM on locked devices.
Price: Starts at $19.99
Platform: Windows and Mac
Main Features
Checkm8 is software that can remove the iCloud activation lock screen in just a few clicks. We love this because Checkm8 compatible devices are Mac and Windows. Nevertheless, you are lucky enough if you have an iPhone or iPad device and a Windows computer. However, the sad part about the Checkm8 tool is when you have the latest iPhone or iPad, the costs of the software will be more expensive than having an old version of Apple devices. Moreover, let us all see what this software can do. Please see the features below:
◆ It can delete the iCloud activation lock screen.
◆ It supports MEID iCloud bypass with a signal.
◆ It has a complete iPhone SIM unlock
◆ It can bypass iPhone Passcode and MDM-locked iPhone and iPad.
◆ It can also unlock Apple ID and EFI firmware passwords.
3. Checkm8 Review
Bypass Activation Lock Screen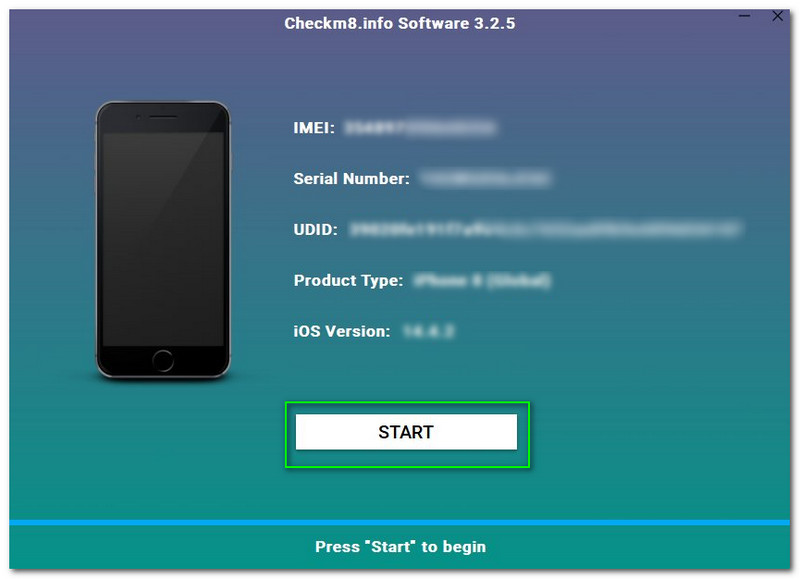 To bypass the activation lock screen, you need to launch the software first. Then, Checkm8 will ensure that your device is eligible for bypass by checking your machine for jailbreak status.
Take note, if your device, like iPhone or iPad, is not jailbroken, Checkm8 will show you a link for a jailbreak guide. Then, all you have to do is pay for your order. The sad part about using Checkm8 is that you cannot fully utilize the software when you do not pay yet for their product. So, after buying the product, you will get your license moving forward.
After that, the Bypass button will pop up, and you can click it. It will help if you are persistent with this process because you will wait for a while. Then, you will receive a notification with the successful Activation Lock Screen Bypass.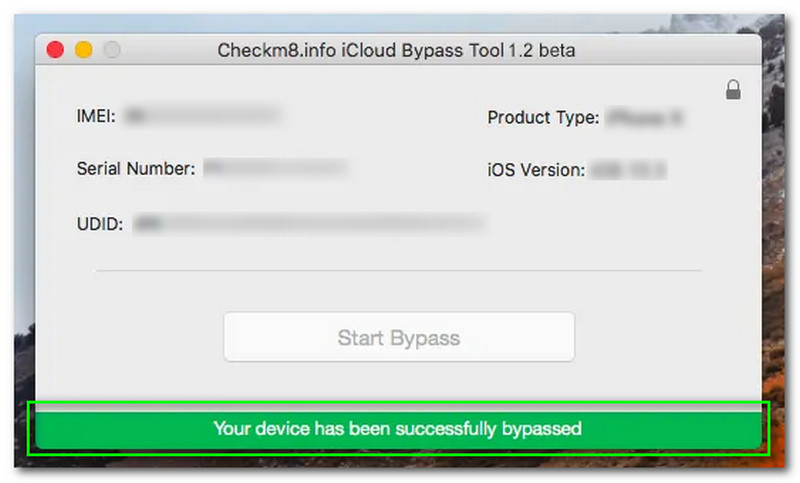 After that, it will give you an option to begin the process by clicking the Start Bypass button. Right after the process, you will receive a notification on the bottom part of your interface. As you can see on the screenshot that we provide, you will see the IMEI, Serial Number, UDID, Product Type, and iOS Version.
You will also notice that we blur some of the information, and it is because we cannot leak to you some of the private information. And that is it, super simple, and you can do it effortlessly!
Unlock your iPhone - SIM-Lock, Network, and Carrier Lock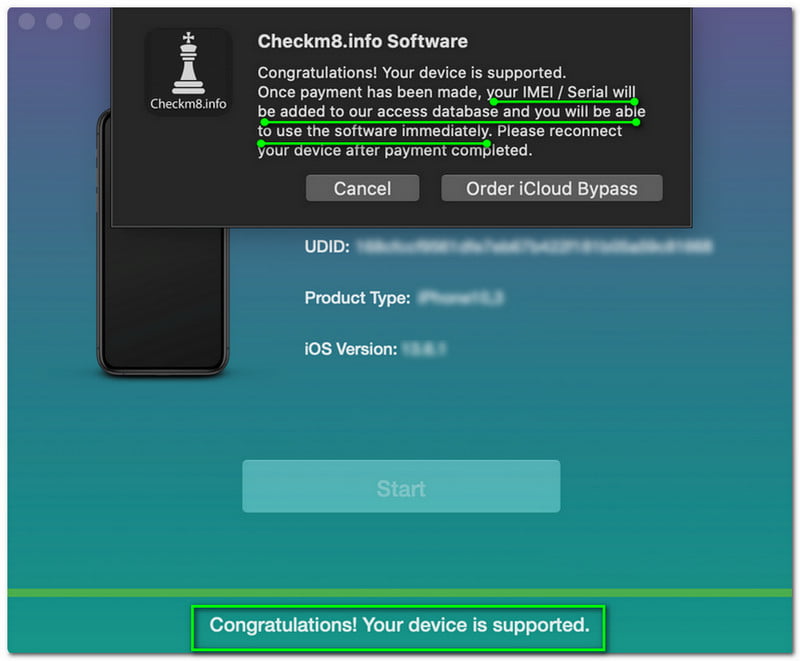 Using the Checkm8 tool, it is now easy to unlock your iPhone whether it is SIM-Locked, Network, and Carrier Locked. In this part of the review, we will discuss it.
So, before unlocking it, of course, you have to download and launch Checkm8. Moreover, before going through the unlocking process, connect your device to your PC using a USB cable and you need to Jailbreak your device first. After Checkm8 confirms that your device is supported, you can now pay for the product. Once Checkm8 detects your payment, it will automatically record the IMEI number of your iPhone.
After that, you can start running the sim card bypass process and it will immediately recognize your iPhone and it will show you the Start button and click it. After that, you need to wait for the message that you successfully bypass. And that's it, you can now insert SIM, use your network, Apple ID, and make and receive calls.
4. FAQs of Checkm8
Is Checkm8 safe?
According to our research about the software, Checkm8 says that they embrace data collecting practices, including every user's security measures to protect every user's personal information, username, password, even transaction information, and more. In addition, Checkm8 does not sell users' information or trade with anyone. Therefore, Checkm8 is 100% safe and secure to use.
What is an iCloud bypass on Checkm8?
Every iCloud bypass software lets you access your iCloud account just in case you lose your password. That is why Checkm8 offers software that will definitely help you to bypass iCloud. Also, the bypass activation lock on Checkm8 lets you unlock your iPhone or iPad without needing a password or entering the ID.
Does Checkm8 offer a refund?
Since you pay so much money to Checkm8, they offer a refund for everyone who purchases their product. According to Checkm8 developers, they produce a refund through the payment system, and it will be applied to the user's payment method used upon checking out. Nonetheless, it would help if you will take note that a refund can only be sent back to the original payment method used. Therefore, it is impossible to send a refund to various destinations like another bank account.
5. Alternative - Aiseesoft iPhone Unlocker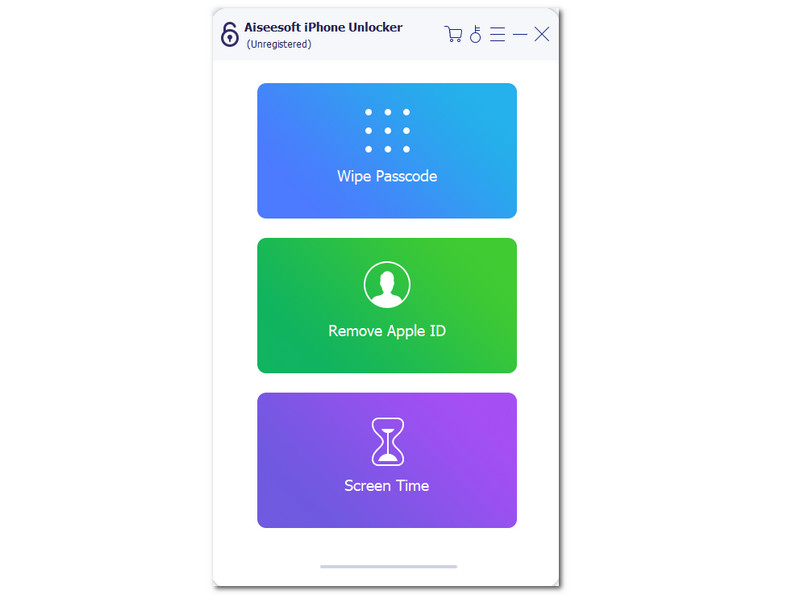 One of the disadvantages of Checkm8 is its price. As a user, it is not acceptable for every user to purchase and pay an excessive amount of money, especially if the product is not worth using for the user's needs of one software. That is why we want to introduce to you an alternative worth buying and using for your specific needs!
It is the Aiseesoft iPhone Unlocker, and the good thing about this software is that it is affordable yet full of features. In addition to this, Aiseesoft iPhone Unlocker is easy to use and has an excellent user interface. It is also perfect for beginner users who want to remove an Apple ID, screen time passcode, etc.
Furthermore, one of the advantages of the Aiseesoft iPhone Unlocker is its updated version. Supposing that you want to enlight more about the features of Aiseesoft iPhone Unlocker, you can see its features below:
◆ It works on Windows and Mac.
◆ It allows you to Wipe the Passcode.
◆ It can delete the screen time passcode and delete the Apple ID.
◆ It offers free technical support for a lifetime.
◆ It also provides a free upgrade once your purchase the product.
◆ It offers a refund and money-back guarantee.
◆ It has different kinds of languages for every other type of user.
◆ It lets you recover your forgotten iPhone passcode.
◆ It can unlock Touch ID and unlock your Face ID.
◆ It can also open your 4-digit passcode as well as your 6-digit passcode.
◆ It is free and safe to use.
◆ It is updated and compatible with the latest version of Apple.
Conclusion:
You did it until the last part of this article review! We are expecting that you have learned and obtained so much about Checkm8 info. We are happy to share its advantages and disadvantages with you, and we know that it will help you in the future when you decide to purchase this product. In addition to this, as we have said in some articles, this article review aims to show you its interface, main features, and functions. We used this software to provide you with an honest and comprehensive review. Furthermore, we expect you to try Aiseesoft iPhone Unlocker, the alternative to Checkm8. We guarantee every user that it is worth trying! Please share this review with your friends, colleagues, and loved ones! See you again with our next article.
Did you find this helpful?
166 Votes
YES

Thanks for letting us know!
No

Thanks for letting us know!
iCloud Activation Bypass Tools Review
Aiseesoft iPhone Unlocker
Get into locked iPhone iPad iPod without password or Apple ID.