DirectUnlocks Review: Unlock Your Phone Instantly
Discovering your iPhone is stuck on the activation lock screen is annoying. You'll need to hire a specialist to unlock your smartphone to get around the predicament. DirectUnlocks is one such technological option. This tool was created to let users worldwide unlock their devices. The software can assist in unlocking any iOS device by using the IMEI and the iPhone serial number to complete the unlock method safely.
In this DirectUnlocks review, we will determine whether the platform is legitimate or not, as well as the platform's features and limits, to determine whether it meets your needs. We will also give its finest solutions for fast and efficiently resolving the issue of iCloud activation lock. Continue reading!

Our Verdict
Pros

It provides various unlocking options, including iCloud activation and SIM unlocking.
It is a web-based application that does not require installation.
Cons

The success rate is relatively low.
It is a paid product.
The cost is determined by the model of your device and the version of your OS.
You must enter your device's IMEI number and serial number,
It can be a blocklist issue on your device.
Overall Ratings
Customers who are pleased with Direct Unlocks note the ease of the process and the service's quality. As a result, Direct Unlocks ranks among the best Unlocked Phones sites.
Quality8.9
Safety:8.7
Price:8.8
What is DirectUnlock?
DirectUnlock
Price: $28
Platforms: Online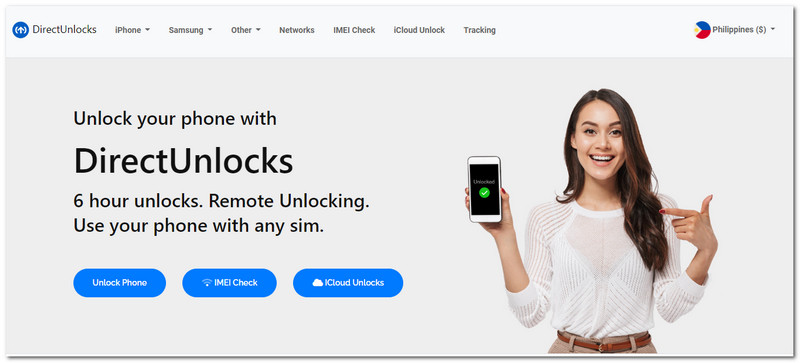 The amazing DirectUnlock was created to assist consumers all around the world in unlocking their smartphones. Because it uses the iPhone's IMEI and serial number, the program can unlock any iOS device remotely. As a result, they claim to be one of the safest and quickest ways to circumvent the activation lock on the market. You may use this tool to circumvent both the iCloud activation lock and the SIM lock. As a result, it is expected to become one of the vital tools for every iPhone user.
If you want to use a phone without limitations from your carrier, you are suggested to buy an unlocked Android phone.
Main Features
◆ Excellent customer service and prompt delivery.
◆ SIM unlocking is entirely remote.
◆ Unlocked indefinitely.
◆ Excellent bargain, with quick unlocks.
DirectUnlock Review
Unlocking Phone through IMEI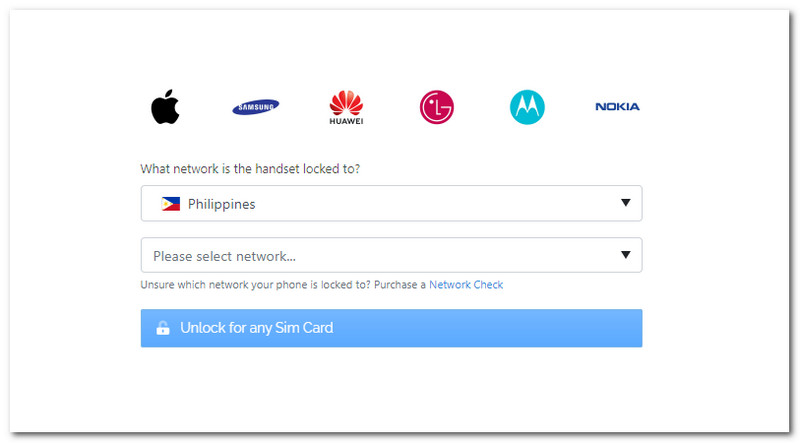 Unlock your phone instantly and use it with any sim card from any carrier network. We factory unlocked the phone by noting the IMEI in the manufacturer's database as unlocked. You may safely and permanently unlock your smartphone from the comfort of your own home using our online service without voiding your warranty. That means this tool is an excellent solution if you forget the password of your mobile devices. Using DirectUnlock, we can now unlock your phone without complications.
IMEI Checker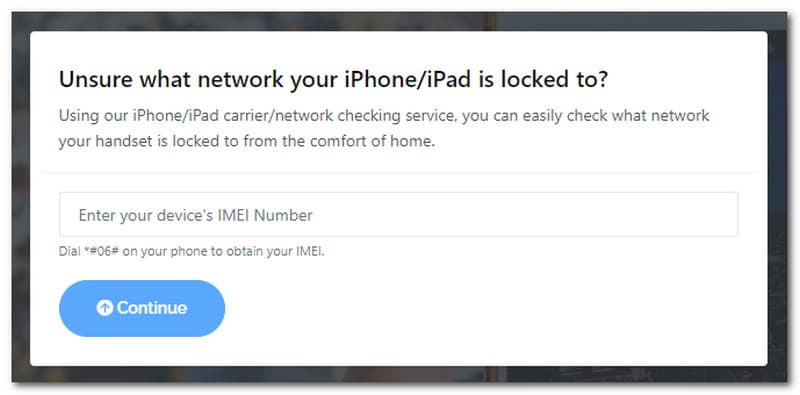 Another beneficial feature this software offers users is its ability to check IMEI immediately. Through this tool, you can verify what network your iPhone/iPad is locked to from the comfort of your home using our iPhone/iPad carrier/network checking service. This feature is straightforward to use. You only need your browser so that you can utilize it properly.
iCloud Unlocker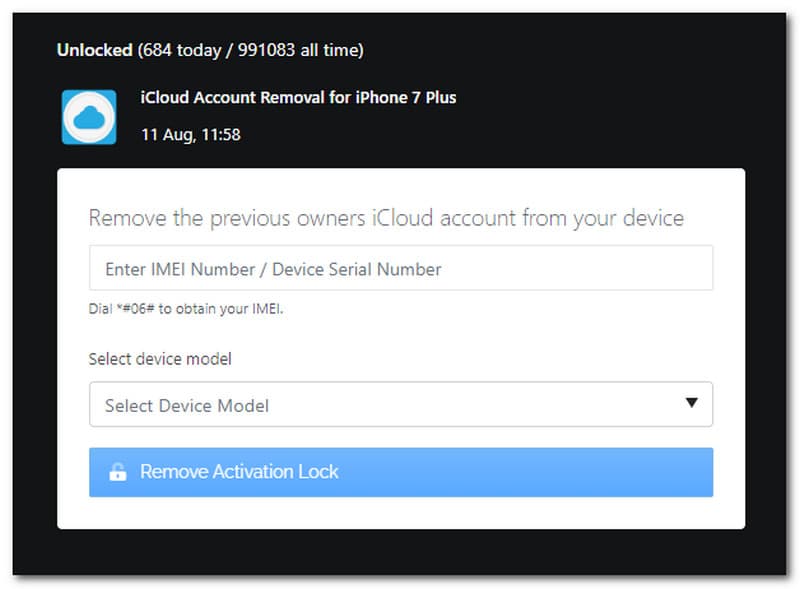 Aside from unlocking our device passcode, this fantastic tool also possesses a feature that can unlock your iCloud without complication. Indeed, DirectUnlocks provides a specialized market-leading icloud activation removal unlock solution that eliminates a device's icloud activation. Through this, an Apple Activation Lock is removed in about 24 hours. This feature is crucial, especially when our iCloud is locked due to Too many failed login attempts resulting in the Apple ID being deactivated or Unknowingly purchasing an iCloud-enabled gadget. We can now get rid of an iCloud account that is locked immediately with this tool. For more iCloud activation tools, you can refer to it here.
Is DirectUnlocks safe to use?
DirectUnlocks is an online service requiring you to pay in advance and wait for your iOS device to be unlocked. So, in practice, you pay the fee, provide your device's IMEI number, and wait for a response from the firm. DirectUnlocks works effectively in many cases, but there are a few instances where consumers do not obtain platform upgrades and do not receive reimbursements. Furthermore, because it is an expensive service, it might be difficult to tolerate such a disaster.
FAQ about DirectUnlock Review
Can DirectUnlock be used to remove the Find my Phone feature?
DirectUnlocks can solve this problem immediately! This anti-theft strategy meant that even well-meaning folks were caught off guard by 'Find my Phone and locked out of their smartphones. That is possible because this tool offers a feature that can immediately remove iCloud and iPhone activation locks.
What are the importance of unlocking my phone?
Indeed, unlocking our phones can be a great idea because of the following. First, Avoid expensive roaming charges. As we all know, every cent of the money is essential. Next, you can also unlock your phone before selling your phone for more money or planning to upgrade. Opening it is crucial so that the next owner can use it. Also, switching Service Providers is an excellent reason for unlocking your phone is a must. Those are a few reasons why unlocking our phones is lovely and beneficial.
How long does DirectUnlock take to unlock my phone?
DirectUnlocks is one of the quickest and most affordable suppliers of phone unlocks globally. We usually unlock a phone immediately. However, depending on a few things, this can take a little longer. We provide live tracking to keep you informed of developments.
Why do we need to use IMEI methods in using DirectUnlock?
Unlocking your phone using IMEI is the official and safest technique, and it is done remotely from the comfort of your home. A software unlock for iPhones is another option, but it will always void your warranty, require you to download some sophisticated software and prevent you from updating your iPhone.
Alternative - Aiseesoft iPhone Unlocker
Aiseesoft iPhone Unlocker
If you are not convinced with the performance of DirectUnlocks, then we have a great alternative tool that can also offer the features we need to unlock your mobile device. Aiseesoft iPhone Unlocker is an incredible iPhone unlocking medium that will allow you to reset your iPhone to factory settings so that you may use it as if it were brand new. That is if you have forgotten your iPhone passcode. Also, if your iPhone has been locked after numerous attempts of wrong password, or if you have currently purchased a used iPhone without knowing the correct password. Moreover, it can remove iCloud activation to log in to your iPhone with a new Apple ID. When your iPhone is locked by the restriections, you can also wipe them easily.
Whatever the problem is, Aiseesoft iPhone Unlocker will be able to assist you with all of the above issues. No wonder why it is the best alternative to DirectUnlocks.
Conclusion
Getting rid of a problem with a locked phone, activation lock, or iCloud locked account is not easy. That is because we have tremendous tools to help us fix the problem. A few of these tools is the fantastic DirectUnlock which we can see features that we can use. In addition, we also have Aiseesoft iPhone Unlocker if we think the DirectUnlock is not enough for our itinerary.
Did you find this helpful?
259 Votes
YES

Thanks for letting us know!
No

Thanks for letting us know!
iCloud Activation Bypass Tools Review
Aiseesoft iPhone Unlocker
Get into locked iPhone iPad iPod without password or Apple ID.