3 Ways to Factory Reset Locked Android Phone
One of the most aggravating things for some Android users is forgetting their screen lock password or pattern to open their Phone. Forgetting the passcode of your Android will take away your access to utilizing the services within your Android Phone. If you see yourself in this situation, the ways we cover here to reset an Android phone when locked will come in handy. We will use three effective software in making the process. As an overview, these tools are the amazing PassFab Android Uncloker, Tenorshare 4uKey for Android, and Dr.Fone Screen Unlock (Android). Without further ado, let us get deep within.

1. Is it Possible to Factory Reset a Locked Android?
No, a factory reset will not unlock or re-enable your phone's network lock. Once you've officially unlocked your smartphone, it should remain unlocked indefinitely, even if you receive software upgrades. However, if you reflash your phone using your provider's original firmware, you may be able to relock it. So you had better buy an unlocked Android phone from carrier or official store to avoid this problem.
But you can factory reset a screen-locked Android phone, not a carrier locked phone.
In addition, having the best Android unlock tool will allow you to reset your phone without screen-lock password. That could be possible if we unlock our password first and reset it after it. In the next part of this article, we will show your process's three unique Android Unlocking tools. Kindly proceed with the next part and see the detailed procedures that can be your guide.
2. How to Reset Android Phone When Screen Locked?
Tool 1: PassFab Android Unlocker
PassFab Android Unlocker is a program that provides Android screen unlocking capabilities to users. PassFab can unlock every form of screen lock for you without password. It also allows circumventing the Samsung FRP lock and opening the screen lock immediately and hassle-free. Both Windows and Mac users can utilize this option. This feature will help us solve the issue if we want to undergo a factory reset with our Android, but our password hinders us from making it. In line with that, let us see how we can do it.
1.
Launch the application and select the Remove Screen Lock feature, mainly on its default interface. After that, we need to connect your Android phone to your computer via a USB cord. Then proceed with the next step.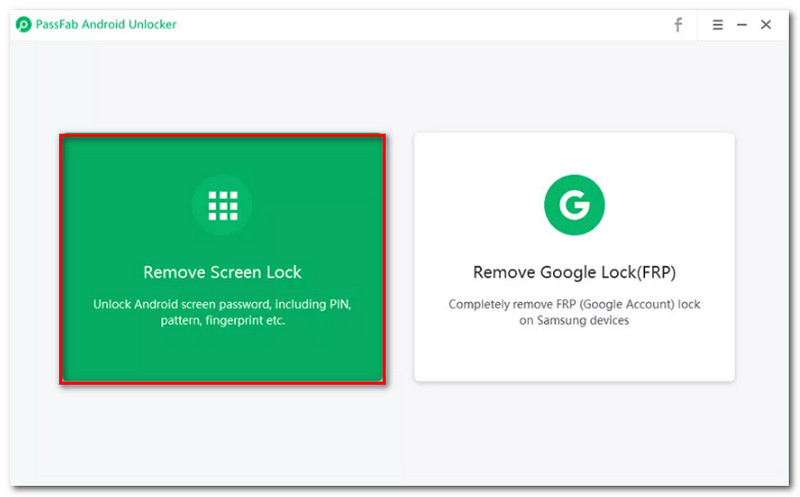 2.
Then, select Remove Screen Lock for newer versions of smartphones or other Android devices. Next, go to the bottom portion of the interface and select the Start button.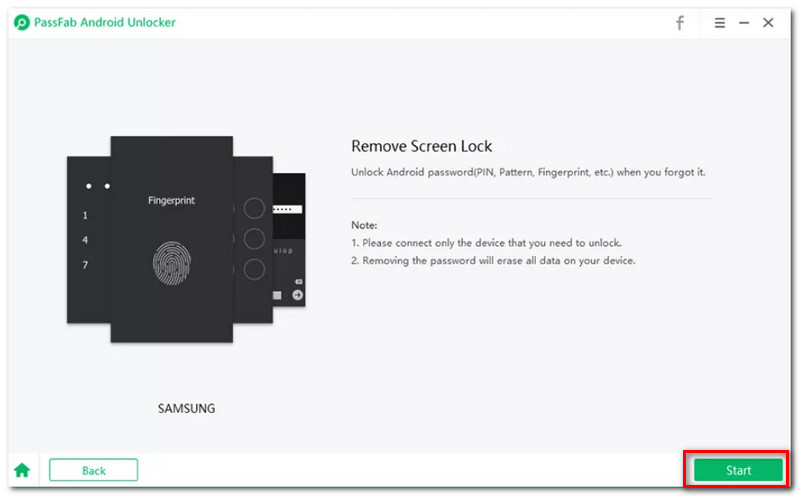 3.
You will now get a notification stating that removing the lock screen password will delete all data on the device. From a pop-up Window tab, you will see a message are you certain you want to proceed? From there, we only need to act by clicking the Yes button to continue the process.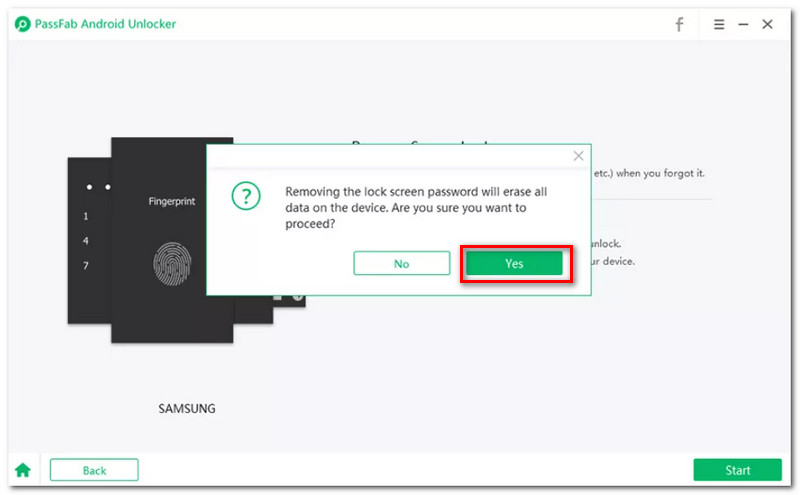 4.
Your Android lock screen will be removed in a few moments. Click Done to finish the operation. That means we can factory reset the device without any hindrances to the password or your device.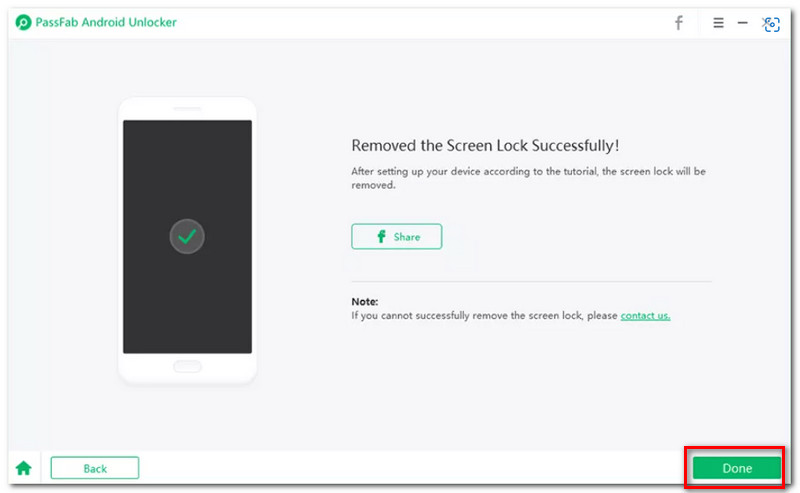 Tool 2: Tenorshare 4uKey for Android
You can always trust on Tenorshare 4uKey for Android, another one of the best Android phone unlocking software that helps reset locked Android phones by removing forgotten Android passwords from your Android within minutes. If you need to unlock a forgotten pattern lock on Android, 4uKey for Android is also a good option. Let us witness how we can use this tool for your process of Factory resetting an Android phone. Check out the details below.
1.
Connect your locked phone without password to your computer via a USB connection after downloading and installing the tool on your computer.
2.
See the main interface and select Remove Screen Lock mode to remove the lost password or lock screen code. We will remove the screen lock so that it will not hinder us in resetting the phone.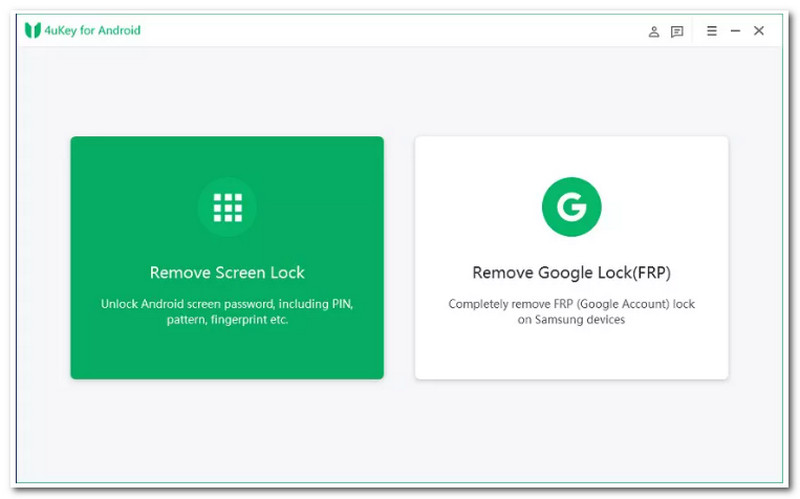 3.
You need to click Remove Screen Lock again for most Android phones to reset. However, if you are fortunate enough to have an old Samsung phone, select another feature and see whether your Samsung phone is included in the list of password bypassing without data loss.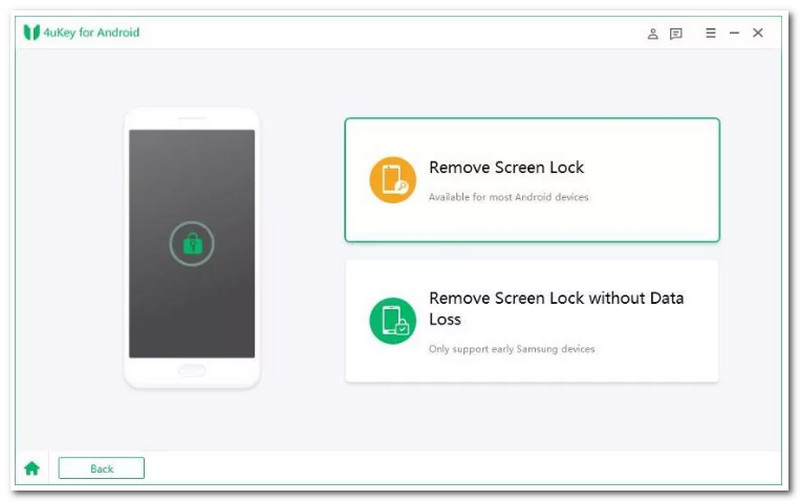 4.
Following that, kindly click Start and then Yes to acknowledge that removing the lock screen password will delete all data on the device as we proceed with the following process.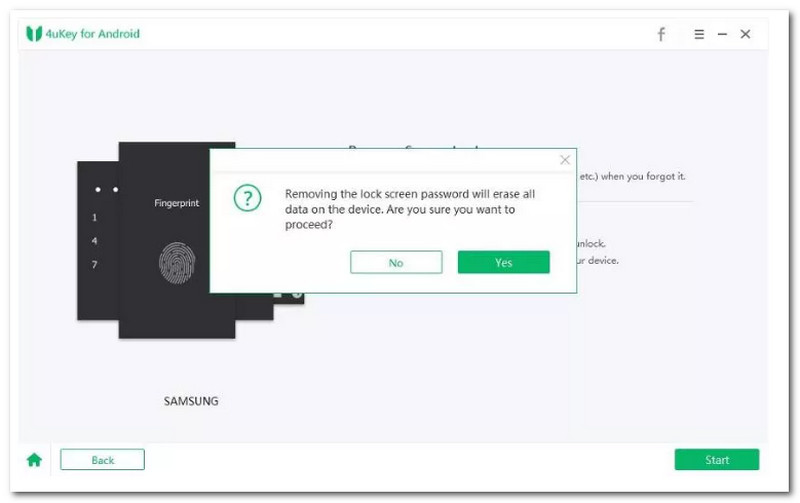 5.
4uKey will remove the lock screen password for Android. After that, follow the software instruction to unlock your locked Android phone.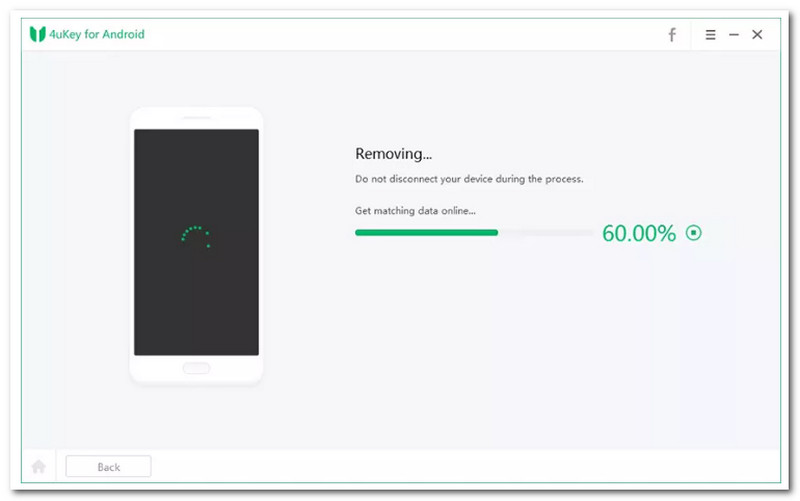 6.
When the phone restarts, you will notice that the password or lock screen code has been successfully deleted. That means you can now proceed with Factory resetting your Android without complications.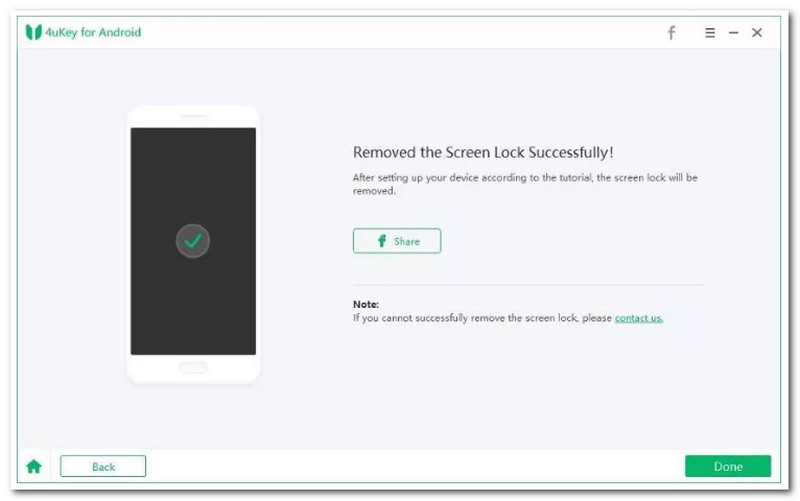 Tool 3: Wondershare Dr.Fone
This section will discuss Wondershare Dr.Fone, which can unlock your locked Android handset. Here are a few of the features of this fantastic software. It can open four types of lock screens: password, PIN, pattern, and fingerprint. Then, it is improbable that you will not have to be concerned about losing your precious data because there is no risk of data loss. Also, many novice users use this because it is straightforward; therefore, anyone may use it. Currently, the software supports the Samsung Galaxy Note, S, and Tab series, with additional models on the way. It is time to see how we can unlock our Android to factory reset without complications.
1.
The first step is to launch Dr.Fone on your PC, and select Screen Unlock on the options list within the main interface. This feature will allow your device to erase the password from any of the four types of lock screens such as PIN, Password, Pattern, and Fingerprints.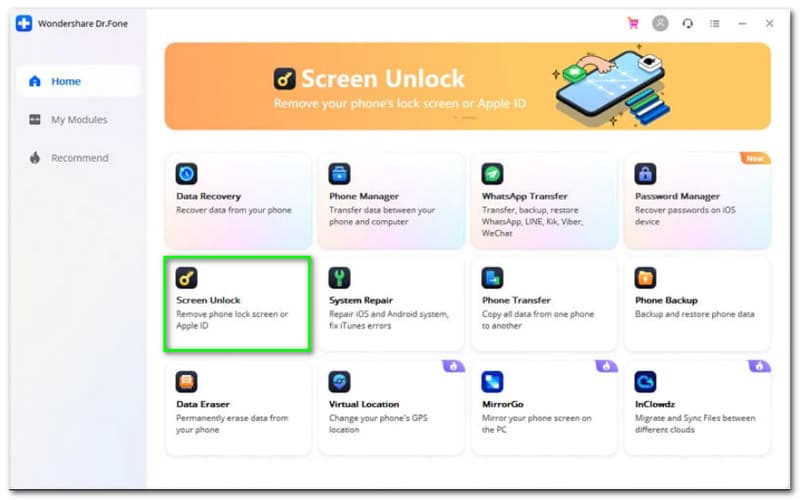 2.
On the new tab, you will see various Android phone models. Please select the model of your Android device among the options on the interface as we continue the process.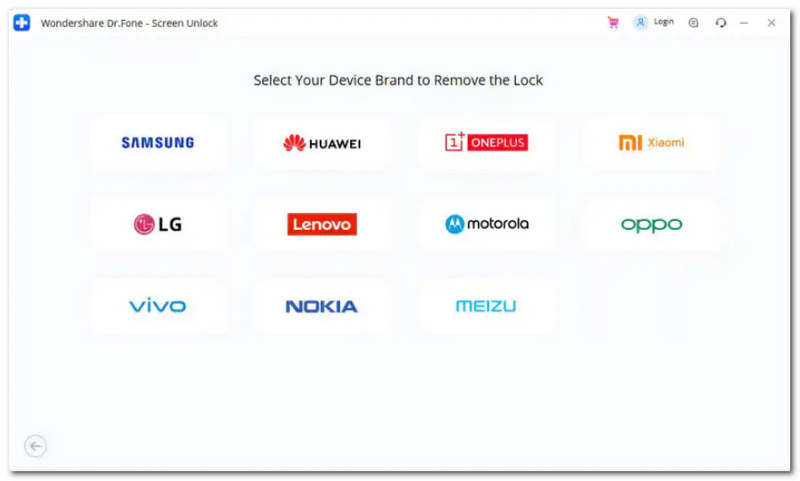 3.
In the next step, we need to turn off your phone. At the exact moment, press and hold the home, volume down, and power buttons. This step will allow us to enter download mode and press the volume up button to proceed.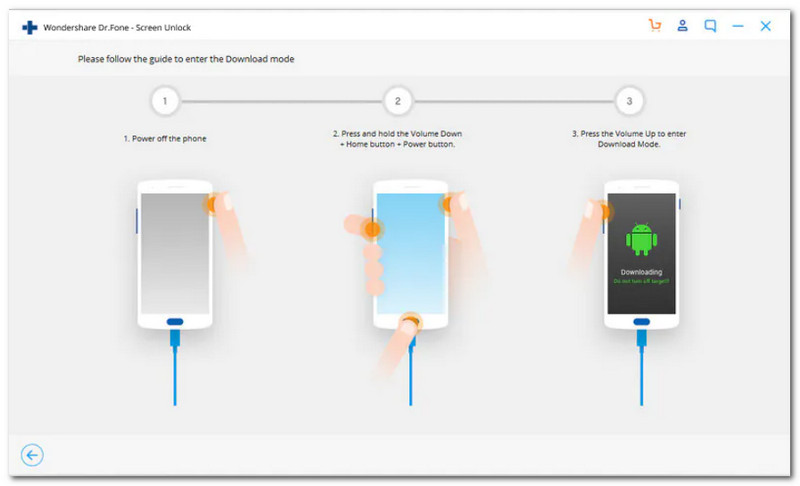 4.
Following the preceding step, you will see an automated request to download the recovery package. You must wait till it is completed. Once the previous step is completed, the lock screen removal process will begin. You do not need to be concerned about data loss throughout the procedure because it will not erase or corrupt any of your saved files.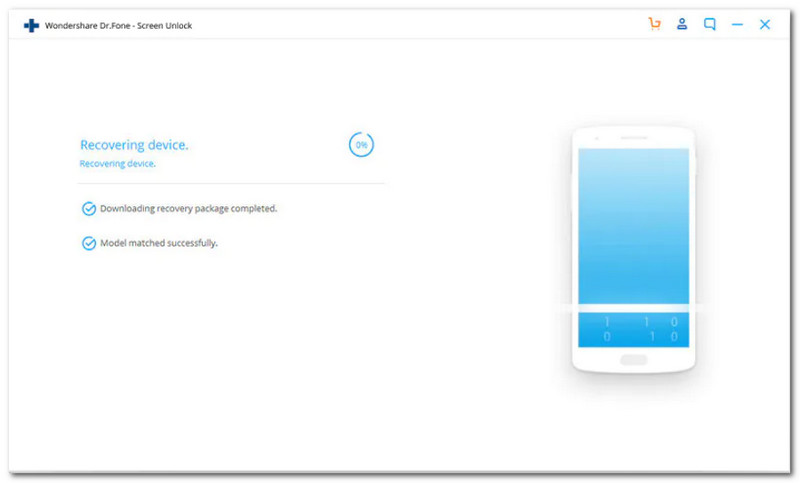 3. FAQs about How to Factory Reset Android Phone When Locked
How can I reset the Samsung Phone that is locked using the Find My Mobile feature?
Connect your Samsung smartphone to your computer with a USB connection. Then, sign in to your Samsung account and go to findmymobile.samsung.com from another device. On the home page, please click Unlock to proceed. Now, input the password you used to sign in and click Next. This action will unlock and reset a locked Samsung phone, allowing you to use it. That is the easiest way to utilize Find My Mobile in resetting our Phone.
How to Reset an Android Phone That Has Been Locked even without using a Computer?
First, turn off the Phone. Now press the Volume and Power buttons together. You can also go with Down Volume plus Power Button, the most common combination. You can also go with Power Button plus Volume Up or Down Volume plus Home and Power Button. Then, use the Volume Rockers up and down to highlight the Wipe Data/Factory Reset option. Please, select the Factory Reset option using the Power Button. To confirm the phone reset, highlight and choose Yes. Everything will be erased, and your device will reboot. Press the Power Button to restart the Phone once it has been reset.
How can we differentiate factory reset and hard reset?
Factory resets are commonly used to erase all data from a device, allowing the device to be restarted without requiring software reinstallation. On the other hand, a hard reset of a computer system is a physical action that re-initializes the system's essential hardware components, thus terminating all current software processes.
Conclusion
Forgetting your password is difficult, but there is a method to unlock your Android phone. It can also hinder us from factory resetting our phones. However, thankfully we have three different tools that can help us ease the unlocking process of our Android phone so that we can proceed with the factory resetting. For that, we are hoping that this article helps us in our approach. Share this post and help other users too
Did you find this helpful?
265 Votes
YES

Thanks for letting us know!
No

Thanks for letting us know!
Aiseesoft iPhone Unlocker
Get into locked iPhone iPad iPod without password or Apple ID.