How to Unlock Your Locked or Disabled Apple ID? 3 Ways to Kick it Out
Have you experienced forgetting your password for a specific account, such as an Apple ID? And then you were locked out when you tried to answer security questions or guess the password? Or your Apple ID is disabled for some activities? If you have, you will comprehend how difficult it may be to unlock your account. The security concerns, the codes for verification, and the messages are the absolute worst. When your Apple ID is locked, it might be challenging to access. It was, at least, for most of us. That is why in this article, we listed all remedies to assist all iOS or macOS users who are experiencing this issue to get rid of this disabled or locked Apple ID.
We will present the standard solution to ease the problem, including two fantastic software- Aiseesoft iPhone Unlocker and PassFab Activation Unlocker. Let's start with this post to learn about the many methods for unlocking your Apple ID immediately. Please proceed to know all of the procedures below.

Part 1. What is Apple ID and Why is my Apple ID Locked/Disabled?
Apple ID is a means of identification used by Apple for the iPhone, iPad, Mac, and other Apple products. Apple IDs save personal information and preferences for users. Whenever an Apple ID is utilized to log into an Apple device, the device uses the settings connected with the Apple ID by default.
We should be aware that Apple ID is crucial to prevent unwanted access to your devices. If another user tries to hack into your iPhone, the Apple ID will deactivate itself for security reasons. Additionally, Apple ID may be restricted for various reasons. For example, the account will be locked if you or someone else repeatedly enters the incorrect password, security questions, or other account information. You may encounter one of the above messages when you meet such a circumstance.
◆ For security reasons, this Apple ID has indeed been deactivated.
◆ You cannot sign into it because your account has been deactivated for security reasons.
◆ Your forgot Apple ID password, and entered the wrong password for many times.
If you run into this issue, take a deep breath and do not panic; any options listed below will restore access to your Apple ID. We only have to see the best solution, and they are available in the next part of this article.
Part 2. How to Unlock Apple ID? (3 Solutions)
Solution 1: Aiseesoft iPhone Unlocker
The first solution is removing the Apple ID on your iOS device if it is locked. In that case, we will need to use the fantastic features of the Aiseesoft iPhone Unlocker. This tool possesses tremendous tools that help us ease errors within our iOS devices. In addition, Aiseesoft iPhone Unlocker is among the software trusted as a go-to solution for iPhone users. Even novice users will not experience complications in the process due to its user-friendly UI. Without further ado, let us now start seeing the steps in saying goodbye to the problem of locked Apple ID.
1.
Get Aiseesoft iPhone Unlocker on their official website and install it on your PC. After that, run the program to see its full features.
2.
Kindly approach the Remove Apple ID icon of the feature from the main interface. This feature will help us remove your account if it is locked as we try to sign in again after the process.
3.
In the third step, the program will ask you to connect your iDevice to the computer you are using via USB cable. Then, a tab will appear where we need to click the Start button. Remember that you need to read the warning before we proceed.
Note: Prior we proceed to the next step, we need to bear in mind some situations. Please, ensure that you have disabled the feature for Find My iPhone. It is a crucial thing to do because it will enable the tool to continue the process of removing your Apple ID.
If your smartphone runs iOS 11.4 or later, you should verify if Two-factor authentication is enabled. When enabled, it uses your authorized devices and phone numbers to authenticate your identity when you login in. If not, go to Settings, choose your Apple ID, and then Password & Security. Locate and enable the Two-factor authentication option. Then, return to the application and enter 0000 to confirm.
4.
The application will then automatically recognize your device model. You must confirm the following details: Device Category, Device Type, and Device Model. Then, press the Start button to begin the firmware package download.
5.
It will also take some moment to download and validate the firmware package. The Apple ID and iCloud account will be erased from your device after completing the process. You may now configure your device using an existing Apple ID or create a new one.
If your Apple ID is locedk in iCloud activation by its previous owner, then you can bypass iCloud action with this software in another option.
Solution 2: PassFab Activation Unlocker
On the second solution, we can also use another fantastic tool to help ease the problem if your Apple ID has been locked for security reasons. PassFab Activation Unlocker is one of the most amazing tools to help us bypass any locked account within an iOS device. In line with that, let us see its ability by showing you the guide on how to use it instantly.
1.
Install the PassFab Activation Unlocker program on your computer. Please rerun the software to view the friendly interface. Start the removal process by selecting the Start to Remove option from the interface.
2.
You will then be sent to a new tab with some safety precautions that you should read and remember before using the application and proceeding with the procedure. Then, to move to the third stage, click Start in the bottom-right corner to ensure the operations go smoothly.
3.
The next step is to review the agreement. Please examine the conditions that you must follow, as well as the various outcomes of the procedure. Tick the symbol box to indicate that you have read and accepted the agreement as a sign of consent. When you're finished, click Next and connect your iOS device to your PC using a USB cord.
4.
As we begin, follow the few on-screen steps to recover your iDevice's jailbreak effectively. To proceed to the following stage, we must first hit the Start Jailbreak button.
5.
The application will then unlock your iPhone's activation lock. After the procedure is finished, choose the Done option. Now, you can now freely use your iPhone again like brand new and easily log in to your Apple ID.
Solution 3: Reset the Apple ID Password
For iPhone Users
1.
On your iPhone, launch the Settings app. Tap Apple ID, then pick Password & Security and finally Change Password option.
2.
Enter the password with which you unlocked your smartphone.
3.
Then, follow the on-screen instructions to establish a new password.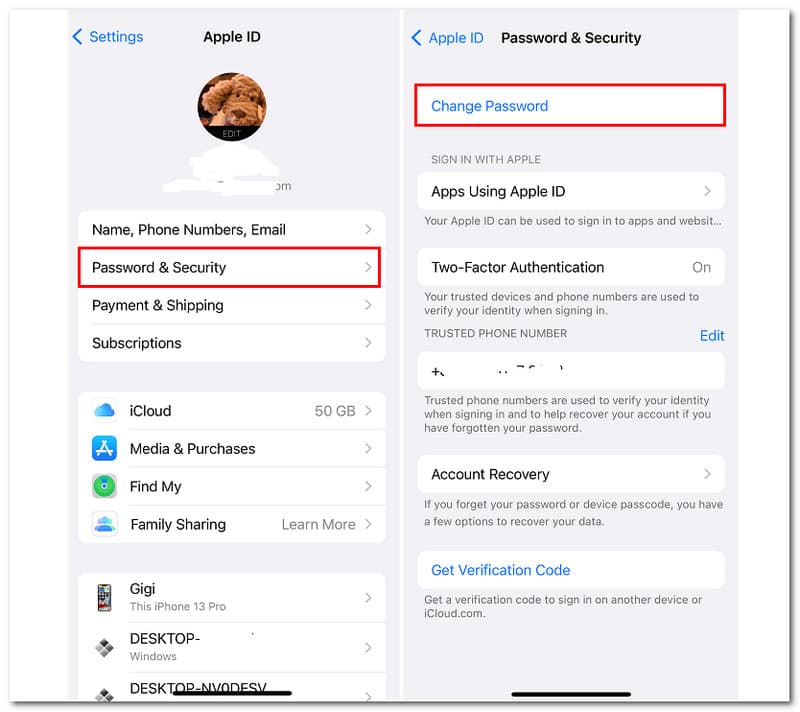 For Mac Users
1.
Click the Apple icon in the toolbox of your Mac and select System Preferences.
2.
Click iCloud, followed by Password & Security.
3.
As an additional step, if you're running macOS Mojave/High Sierra/Sierra, go to iCloud and then Account Details. From there, see the Change Password and enter the new one.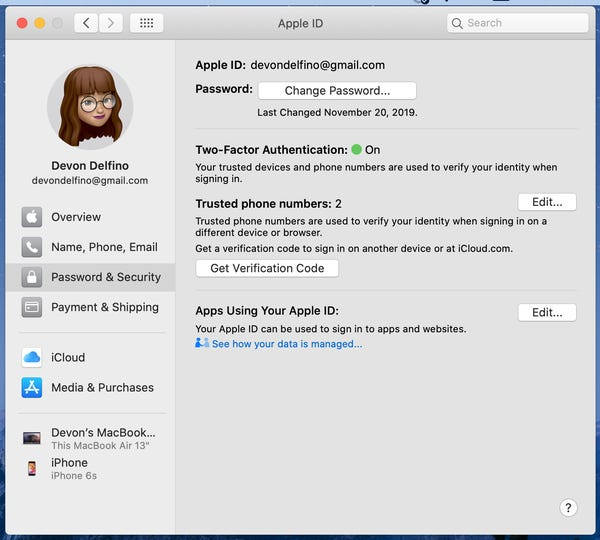 Part 3. FAQs about How to Unlock Apple ID
Can I use a bypass Activation Lock feature to get rid of a locked Apple ID?
Yes. Signing in your Apple ID using an Android device is possible. You can use your device's web browser and access the official website of Apple ID. Please enter the Apple ID and your password to click the Sign In button. In addition, using an Apple Music via Android device will also allow us to log in to your Apple ID account.
Can I log in to my Apple ID on my Android phone?
Yes. Signing in your Apple ID using an Android device is possible. You can use your device's web browser and access the official website of Apple ID. Please enter your Apple ID and password and click the Sign In button. In addition, using an Apple Music via Android device will also allow us to log in to your Apple ID account.
Can I use the recovery key to unlock my Apple ID?
Yes. You can use the recovery key to unlock an Apple ID account. It is also a great process to unlock Apple ID without a phone number. All you need to do is go to the Apple ID website and sign in to your account. Then, click the Forgot Password to recover it using a Recovery key. Please enter the key to allow you to enter a new one.
Conclusion
A locked Apple ID is a problem; not until you discover these methods that can help us ease the problem quickly. Therefore, let us also help other users in the same situation as you by sharing this post. You can also visit our website for more solutions to your problem.
Did you find this helpful?
456 Votes
YES

Thanks for letting us know!
No

Thanks for letting us know!
Aiseesoft iPhone Unlocker
Get into locked iPhone iPad iPod without password or Apple ID.