How to Get and Use Roblox Spatial Voice (Voice Chat) in Roblox with Ease
As we all know, Roblox is the center of countless games that people worldwide enjoy. However, some games are best played with friends, where the voice chat feature comes in handy. Voice chat enhances the gaming experience in games such as Roblox Community Space, Mic Up, and Flex Your Account Age. Voice chat has been a necessary part of video games for the longest time. Voice chat is handy when defending a friend from enemy fire or teasing an opponent you killed. Like any other platform, Roblox could benefit from the wonders of voice chat. Fortunately, the developer heeded user feedback and added Spatial Voice, also known as voice chats, to Roblox.
Fortunately, our guide will teach you how to quickly use voice chat on Roblox. We've done the heavy lifting for you if you're one of the users who want to enable the voice chat feature. Continue reading to learn how to enable and use voice chat on Roblox in this dedicated guide.

1. Does Roblox have Voice Chat
Yes. Our favorite gaming hubs are not continuing to develop as they bring us the amazing features of Spatial Voice, commonly called Voice chat on Roblox. This feature became an excitement for all gamers around the world. That is because of the immense experience it can give between two or more players during the gameplay. Following users, they will know to have incredible cooperation and communication for better tactics and strategies to win the game.
Furthermore, this feature requires some criteria before enabling and using it. These requirements are the following:
◆ Roblox Requires Age Verification. The voice chat feature is currently locked behind an age restriction to prevent abuse.
◆ The phone number and email address have been verified. While verifying your phone number and email address before using voice chat is unnecessary, we recommend doing so as a precaution.
◆ A functional microphone. It could be a headset microphone or the built-in microphone on your system. Before continuing, make sure you have that.
2. How to Get Voice Chat on Roblox
How to Get Roblox Voice Chat without ID
Even though an ID is needed for Voice Chat in Roblox, there is still a way to use it without an ID. Use this method if you don't have an ID but still want to use voice chat on Roblox. To verify your voice chat account, you only need a working phone number and an email address. However, this method is only applicable if you have a 13+ account. If your account is under 13, you cannot change your age until your 13th birthday is recorded manually.
1.
Select the Settings option. The cog icon is located in the upper-right corner. This is located above Quick login. You will be directed to the Settings page. Click ••• in the bottom-right corner of your mobile device. Tap Account Info in the Settings menu.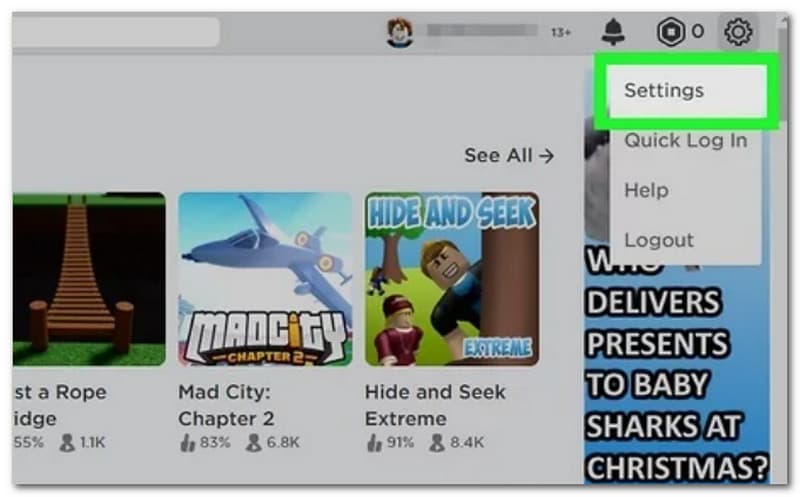 2.
To the right of the Email Address, click Add Email. A new window will be launched. Enter a valid email address and press the Add Email button.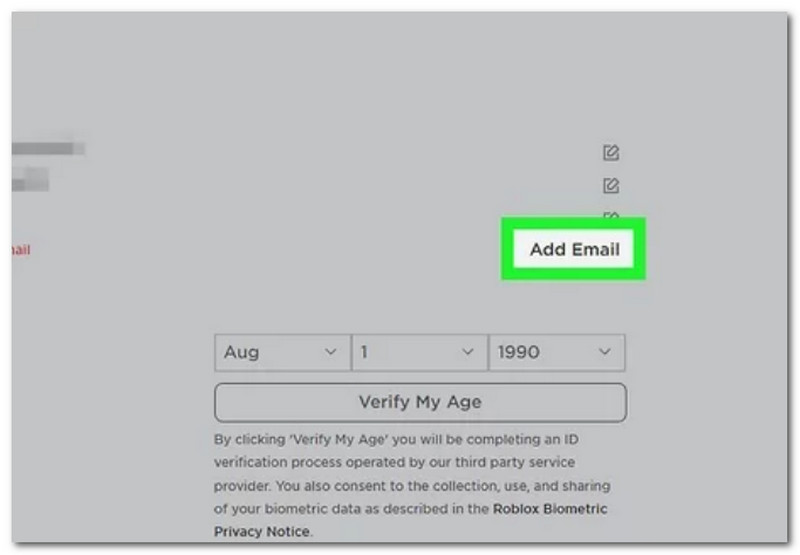 3.
In the Email, click the Verify Email button. You'll see Verified next to a checkmark when your email is approved. You may need to refresh the page to see these changes.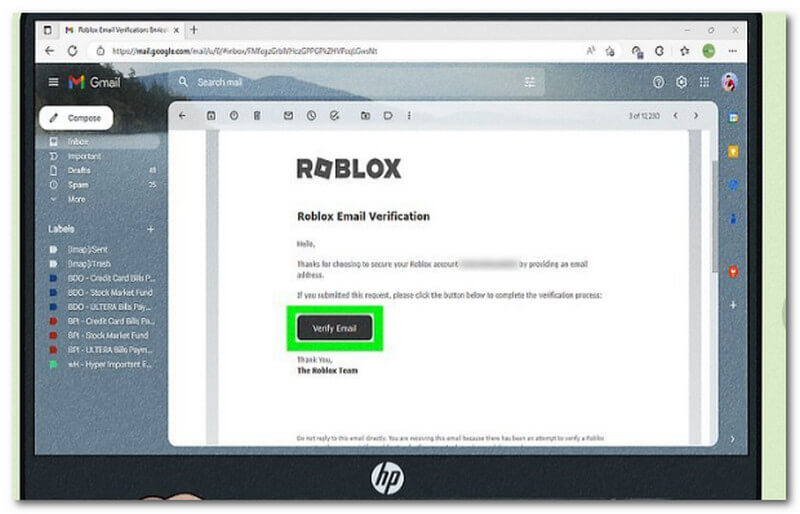 4.
Enter a valid phone number and press the Add Phone button. You can use a phone number from a family member or friend with permission. Ascertain that the phone can receive text messages. You'll be asked to verify your account password in the field below. To enter the code, click Verify Phone.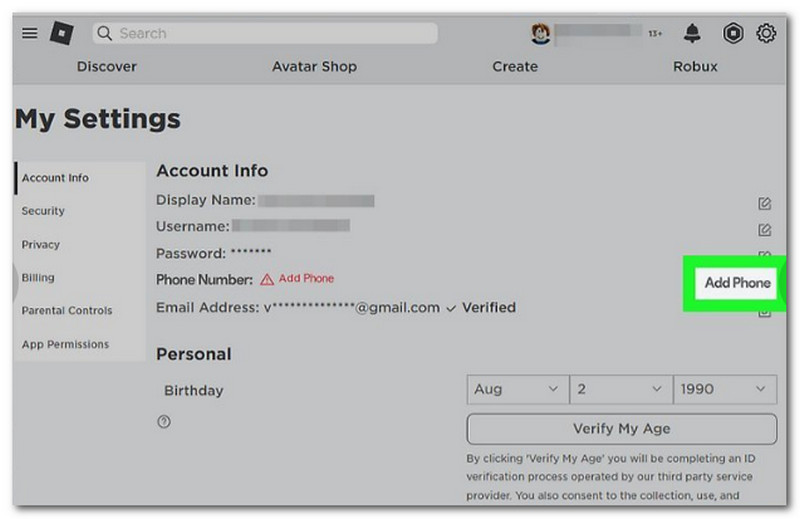 5.
You'll see Verified next to a checkmark when your phone number has been approved. You may need to refresh the page to see these changes. Your account has now been completely verified.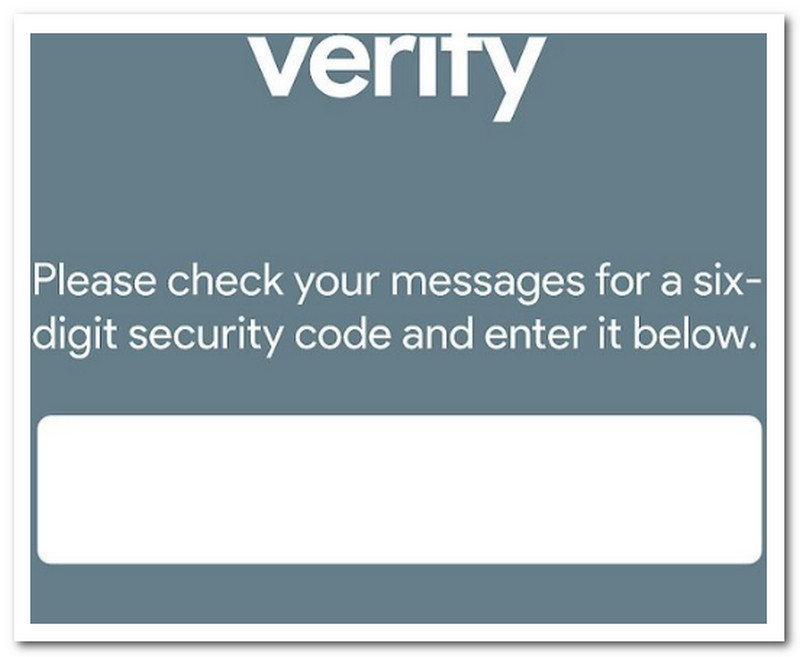 How to Get Roblox Voice Chat with ID
1.
Log in using your mobile or desktop browser to the Roblox website. Please enter your username and password. Use this method to verify your Roblox account with a valid ID, such as a driver's license, passport, ID card, or residence permit. To complete this process, you must have a mobile device.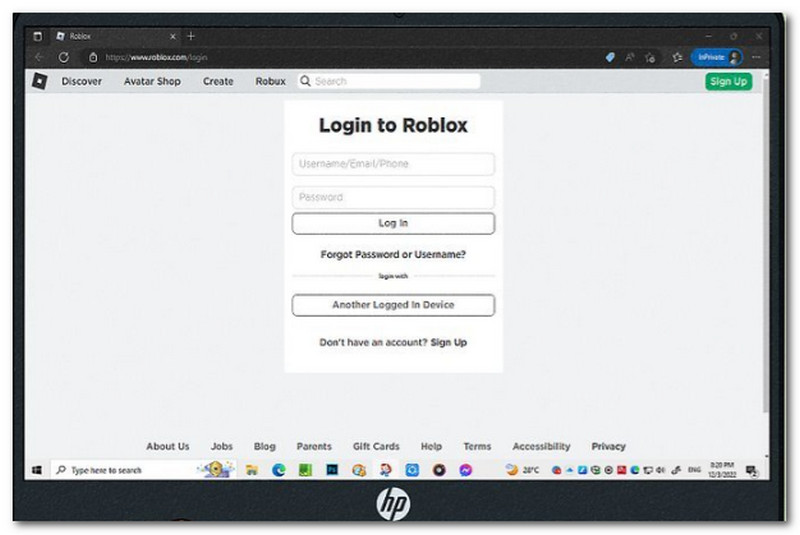 2.
Select the Settings option. The cog icon is located in the upper-right corner. A drop-down menu appears.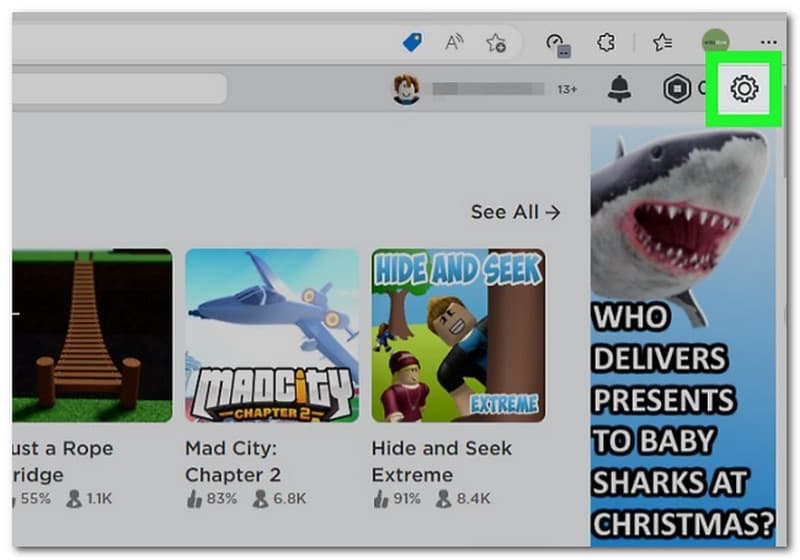 3.
Select Settings again. This is located above Quick login.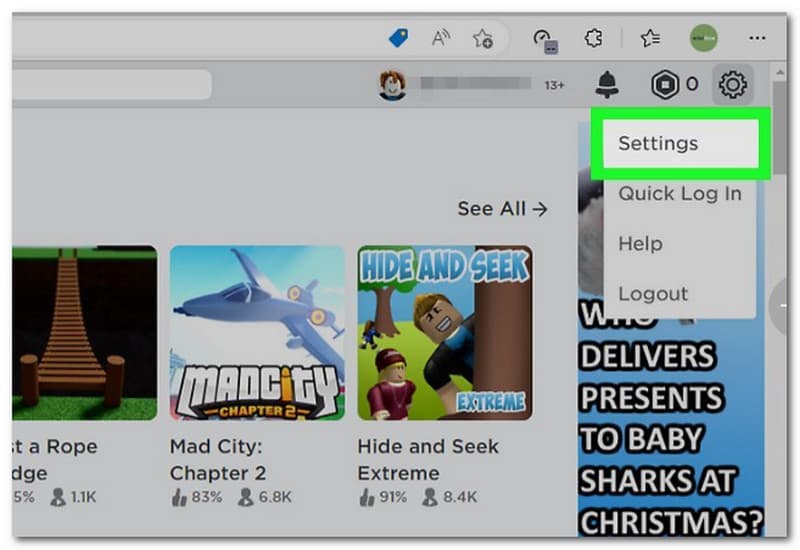 4.
Click Account Information. Then we will see that a new page will be displayed.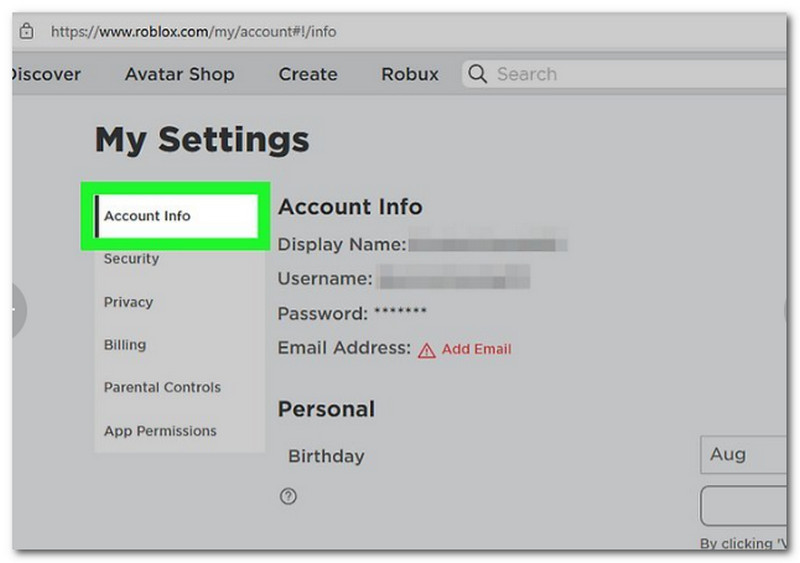 5.
Click the Verify My Age button. This is located near your birthday.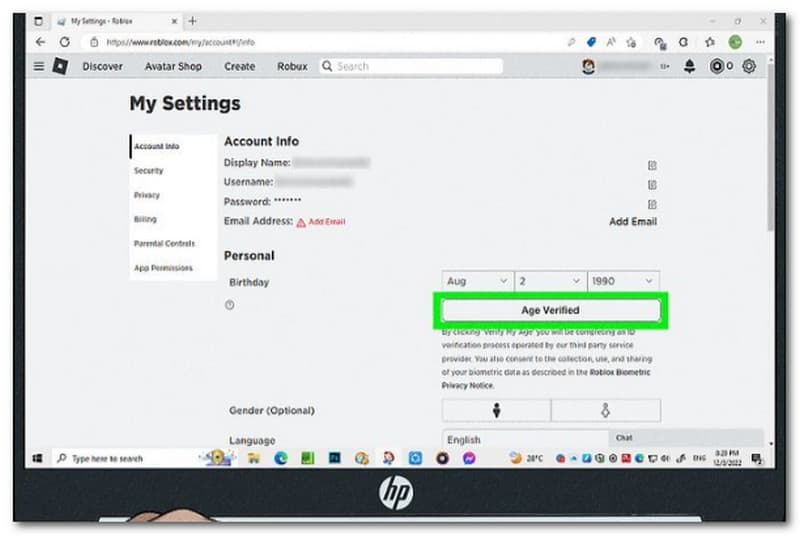 6.
Scan the QR code with your smartphone. Scan with your device's camera app. You'll be taken to Roblox's verification website. However, if you use your mobile phone, skip this step.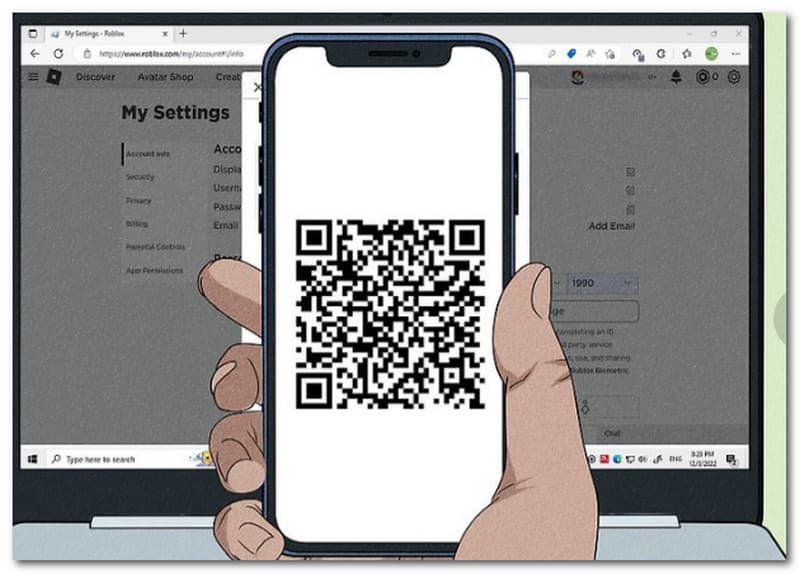 7.
Tap the Start Session button. Then a pop-up window will appear, requesting permission to use your camera. Allowing camera access is required to verify using this method.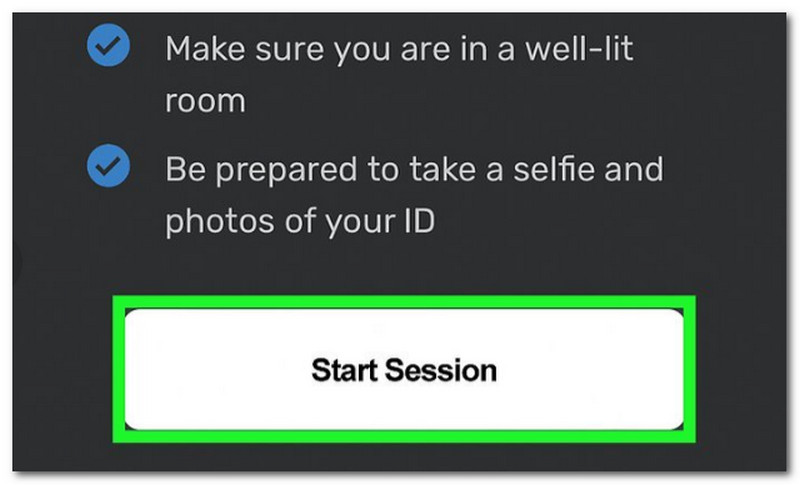 8.
Scan the front of your valid identification document. Place your identification on a flat, well-lit surface. Align the square on your phone with the square on your ID document. Then, scan the back of your ID card. To scan the barcode, flip the document over. A selfie is a photograph of oneself. In this case, make sure your face is in the frame and fully faces the camera.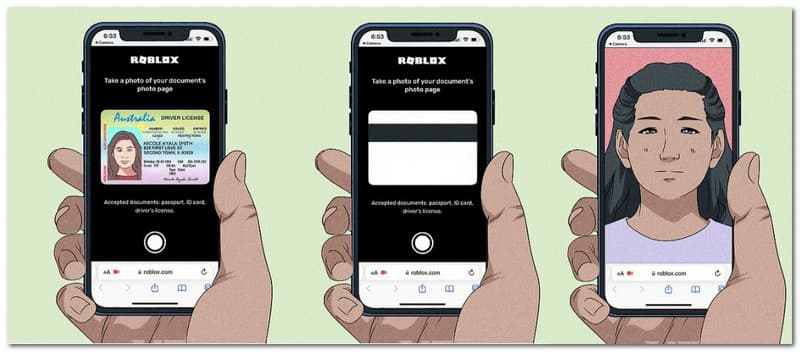 9.
Allow Roblox to validate your ID. Roblox will verify your photos in five steps to ensure they match the information.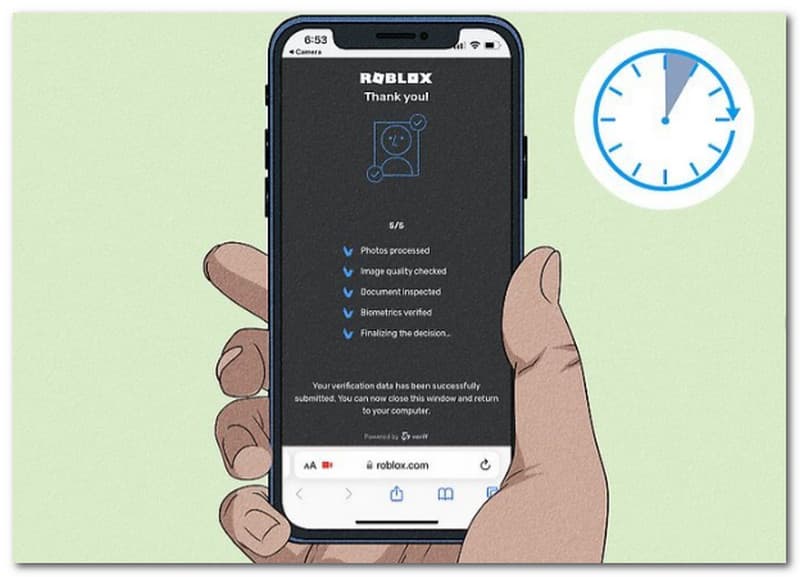 10.
Check your Account Info page again if you started the verification process on a computer. Your age has now been verified! It should have appeared in a pop-up window. If you used a mobile, you should be taken to your Account Info page, where you should see a checkmark next to Age Verified.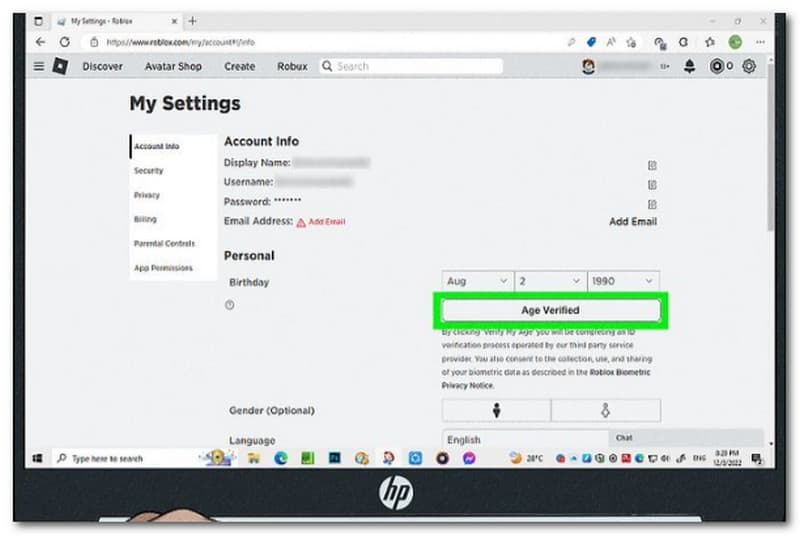 3. Roblox Voice Chat Not Working
Roblox VC isn't working because you failed the age verification, there's a problem with the app version or the device, your PC firewall is causing the problem, or your system is outdated. There could be additional reasons. We have listed all of the possible causes and solutions to the problem. So, if you want to fix the problem, read below this post and will see the overview of what we need to do to ease your problem.
Method 1: Checking the Privacy Settings
Some users have discovered that the default contact setting is No one, which they believe is incorrect. Check your privacy settings to see if this is an option. Launch the Settings App and then navigate to the Privacy section to confirm this. As a result, you must change the No one option to Everyone for all alternatives. Determine whether or not this has solved your problem.
Method 2: Internet Explorer should be Upgraded
Check to see if your computer is running the most recent version of Internet Explorer. When you download Roblox, ensure you have the most recent version of Internet Explorer to use the system properly.
Method 3: Deactivating Antivirus Software
There is a chance that the third-party antivirus product will endanger the data and programs you intend to run. As a result, your antivirus software interferes with the other software you have installed on your computer. It will prohibit the applications from being able to run. It is necessary to deactivate the antivirus application to resolve the problem.
4. FAQs about How to Use Voice Chat on Roblox
How to change the chat color in Roblox?
The steps below will walk you through changing your avatar's skin color on the Roblox website. Navigate to the Avatar section of your account on the left side of the page. Move your cursor over the Body pull-down menu on this page and select Skin Tone. Tap on a color to change the appearance of your entire avatar.
How to team chat on Roblox?
To do so, go to the top of the chat list and click the Create Chat Group button (chat window on the right). Click on the names of any users you want to include, then click the blue Create button when you've finished. Your chat group window will replace the New Chat Group window, as shown below.
How to mute Roblox voice chat?
Mute another user in a spatial voice experience chat by clicking the microphone icon over their avatar's head. Mutes only apply to Voice chat and not text chat, and they are only valid for the duration of the experience session.
Conclusion
Have an amazing gaming experience using Voice Chat on Roblox. This feature allows us to team up with our friends or game buddies. However, we need to consider the information above to ensure a complicated-free process of using the Voice chat on your Roblox.
Did you find this helpful?
388 Votes
YES

Thanks for letting us know!
No

Thanks for letting us know!
AnyMP4 Video Converter Ultimate
All-in-one video converter, editor, enhancer upscaled with AI.