How to Record Audio with CamStudio: The Ultimate Guide for Novice User
Recording an audio with your computer is one of the essential things to do for different professionals. Some people record an audio to save important information coming from their virtual forums, online presentations, zoom meetings, or for some people they use this for the sake of entertainment. Well, CamStudio can't record audio with super easy steps. However, sometimes we cannot prevent some troubles and issues in recording. In line with that, we also prepared different situations where you can experience some problems. We will also give a solution to alleviate the hindrance in recording your audio with CamStudio. Therefore, buckle up and be ready, for this article can offer you two in one content that you may need if you are one of the users of CamStudio.

Part 1: How to Record Audio with CamStudio
CamStudio is one of the leading screen recorders on the market that can offer you more than recording your screen. This is a free software that you can easily download on their website. Furthermore, CamStudio can't record audio from your speakers and microphone with high quality output. Without further ado, let us try to know how to record sound with CamStudio with these very simple steps.
1.
Open the CamStudio, before we start to record. Let us verify if the software is allowing you to record your audio. Go to the Options section placed at the top portion of the interface.

2.
After you have clicked the Options, a set of options will be seen on your screen. From there, locate the Record audio from Microphone or Record audio from Speaker. Click them to put a Check on it.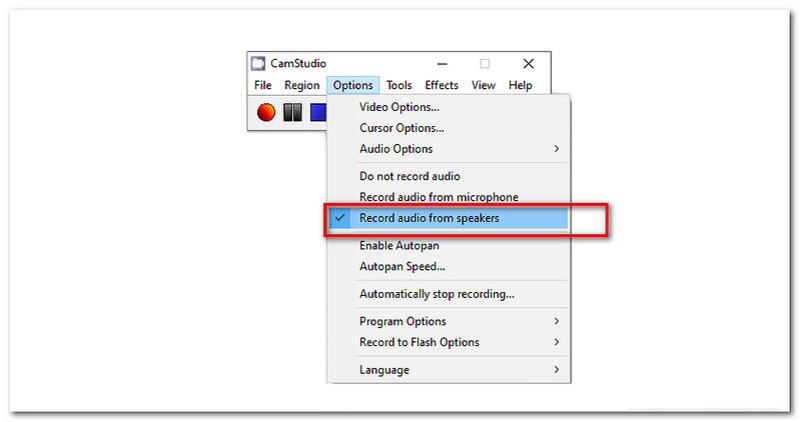 3.
The next thing you need to do is to select your recording mode. You may choose specific mode between Region, Fixed region, Window, and Full screen.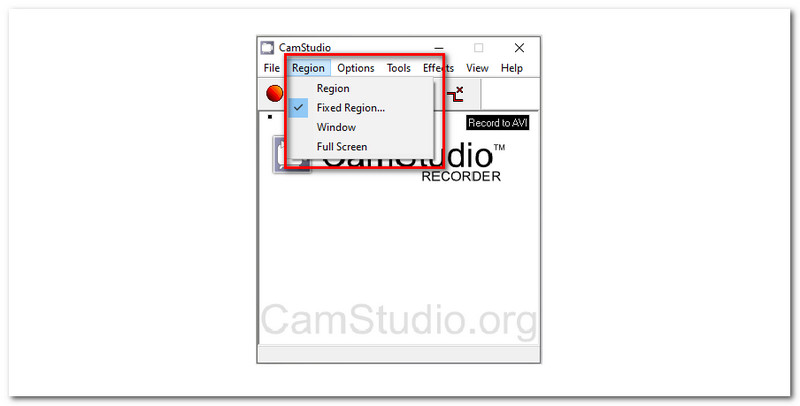 4.
Then, to start reordering. Go back to the main interface of the recording tool, locate the red REC button and click it.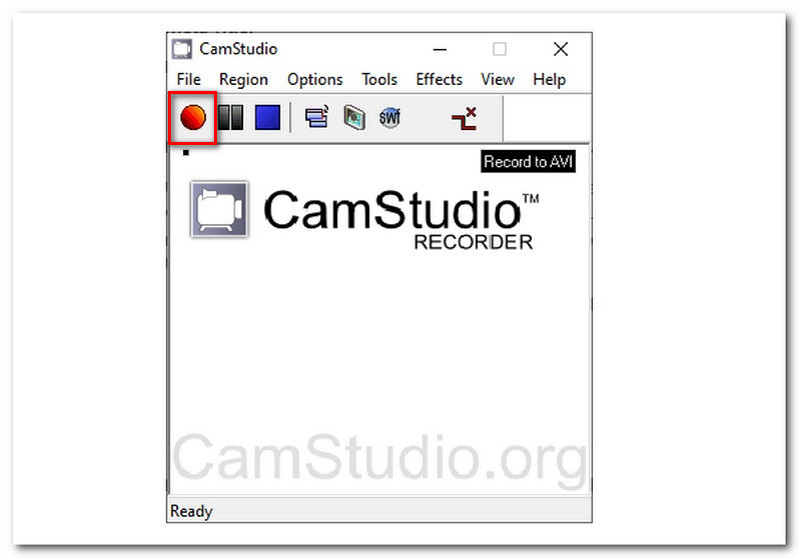 5.
Few functions are also presented that will allow you to Pause and Stop your recording. These buttons can also be used if you are done recording. Just click the Stop button placed at the top portion of the interface.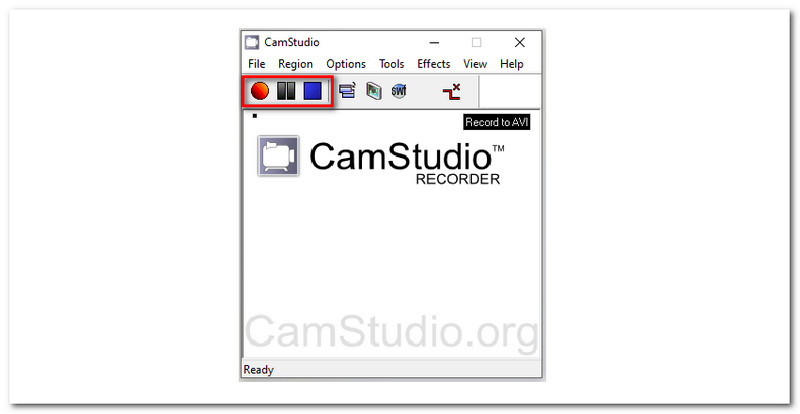 6.
Do not forget to secure your file by saving it with your preferred file location.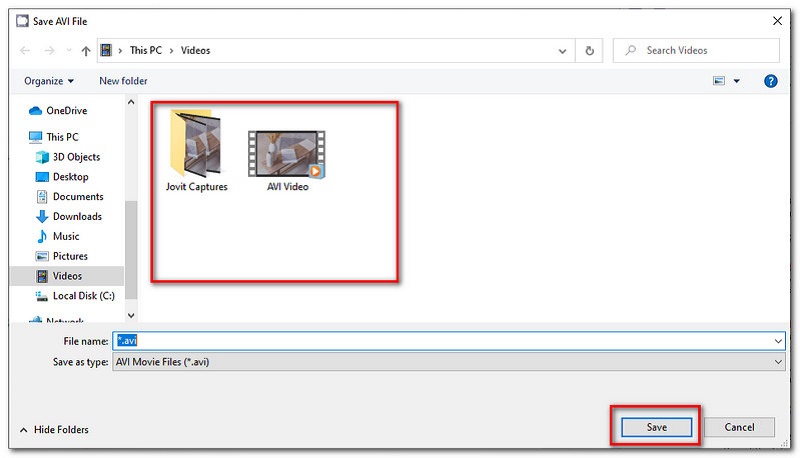 Part 2: CamStudio Not Recording Audio
Even though CamSt6udio is a great recording tool to use, we cannot avoid experiencing issues in utilizing it. In fact that, there are reports coming from the users that their CamStudio is not recording sound. This problem may happen if your CamStudio audio settings are not configured in a proper way. Actually, there may be a lot of reasons why you are experiencing the troubles. That is why, in this part, we will give different ways to solve the problem mentioned above. So that you may continue using CamStudio in recording your video with audio from computer or speaker.
Improper Configuration of CamStudio Audio Settings
First possible reason why your CamStudio is not recording audio, one of these is that you enable the Do not record audio on the option settings. To remove this, here are the things you should consider.
1.
Open the CamStudio app, then go to the Options section placed at the top of the interface.
2.
If the option to not record audio is checked, kindly check another option such as the Record audio from speaker or microphone.
3.
After that, rerun the CamStudio and try recording once again.
Low Audio Issue while Recording
The low audio in recording using CamStudio is another problem you may encounter. This may also happen because of the wrong adjustment of setting. To fix this, here are the simple steps you need to follow.
1.
Locate the Options in CamStudio to start configuring. Then locate the Audio option on the list given.
2.
From there, click the Audio option for microphone that will lead you to another set of settings.
3.
See at the bottom part the phrase Use HD recording then click the Ok button.
4.
Then after that, go to your System sound. Find the Recordings and Microphone options. Here, you just need to set the microphone to 100 by dragging it to the right. Then click the OK button.
5.
Retry recording with CamStudio to verify if the problem is fixed.
Note: If the problem keeps on occurring, it is important to approach the customer service of CamStudio to fix the problem immediately.
Part 3: Best CamStudio Alternative to Record Audio – Aiseesoft Screen Recorder
If you do not like using complicated software or you just do not like hassle and problems. Well, do not worry because we've got you covered. Introducing the Aiseesoft Screen Recorder, one of the prominent screen recording software in the market that can also do more. This tool also possesses a feature where you can record the audio coming from your speaker or microphone devices with ease. Talking about its ability to record your voice from a microphone, that is right. Aiseesoft Screen Recorder will truly allow you to record any sound in P3, WMA, AAC, M4A, FLAC, OGG, and OPUS for easy playback.
You can experience all of these by just downloading the Aiseesoft Screen Recorder from their website. They offer a free version that comes with pretty amazing features including the Audio Recorder function. You may also purchase the full version of it for as low as $25.00 one license for one month. Overall, you can truly record your audio hassle-free with Aiseesoft Screen Recorder. Try it, to believe it.
To show you how easy it is to use, here are the detailed steps that you can follow in recording your Audio with Aiseesoft Screen Recorder.
1.
Open the Aiseesoft Screen Recorder to see its full features and function. Then click Audio Recorder at the second function box on the interface.

2.
A new tab will appear, where you can see different options prior to recording your audio. From this, make sure you turn on the System sound or the Microphone or both. To make sure you will capture audio.

3.
After that, you may now click the REC button to start recording your audio. It is placed at the most right portion of the interface.

4.
Then if you are done recording your audio. You may click the Stop button on the floating tab that appears after you start recording.

5.
Lastly, kindly secure your files by saving it through your preferred file location on your computer.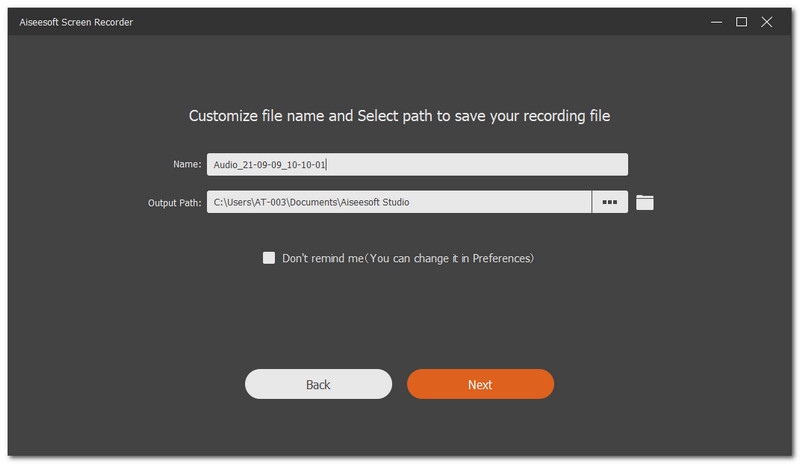 Conclusion
Therefore, as a conclusion. We knew that CamStudio is one of the software that we can use in capturing you audio from your system sounds or the audio from your microphone device. However we cannot avoid some problems and difficulties in using any software out there. CamStudio is not an exception with that. Some user issues may occur in using the software but do not worry because we have different solutions for that. Furthermore, we also gave you an alternative to CamStudio that you can utilize in recording an audio. Lastly, do not forget to help a friend by sending this article to them.
Did you find this helpful?
254 Votes
YES

Thanks for letting us know!
No

Thanks for letting us know!
Aiseesoft Screen Recorder
Capture every moment in desktop, browsers, programs and webcam.