Fraps VS OBS: Find Out Which is Better for Recording
Gaming Enthusiasts are asking which software is the best, Fraps vs OBS? Of course, choosing the right software to use is one of the crucial parts of sharing your gaming journeys to different social media platforms and gaming communities. However, whenever you're about to share your gameplay videos, tutorial videos, record a discussion for educational purposes this article is here to help you with your problem, we gathered all the possible data that can help you to finally choose what is best for you.

Part 1: Fraps VS OBS - Overall Ratings
In this portion, let's define the two video recorder software mentioned above to help you choose what is better for you.
Fraps in general, its features and functions are useful. This can be a great choice for you, however, Fraps is not a free video recorder software. You need to buy it to enjoy its full features.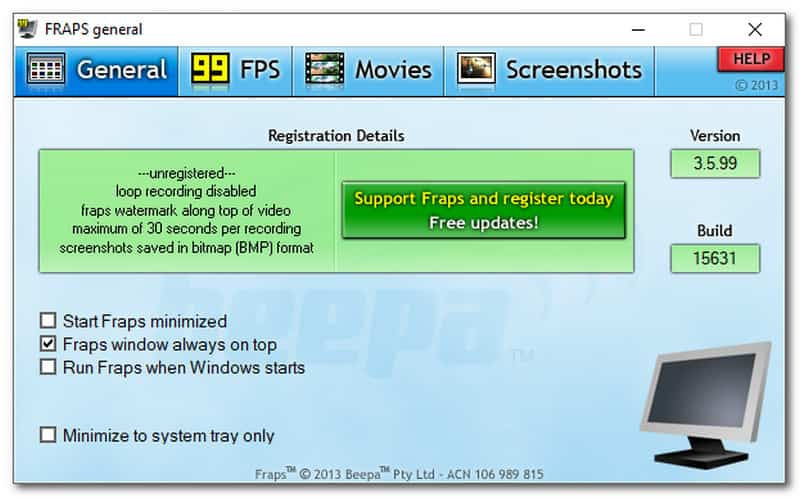 Fraps Overall Ratings
Interface/Design7.3
For Beginners7.5
Mobile Application6.3
Functionality8.3
Pricing3.7
OBS is the most infamous screen recorder and streaming tool for YouTubers, also for those streamers using Twitch and FB Gaming, It offers you extraordinary features that are very essential to your streams. Overall, this is everything you are looking for. To prove that, continue exploring the information below.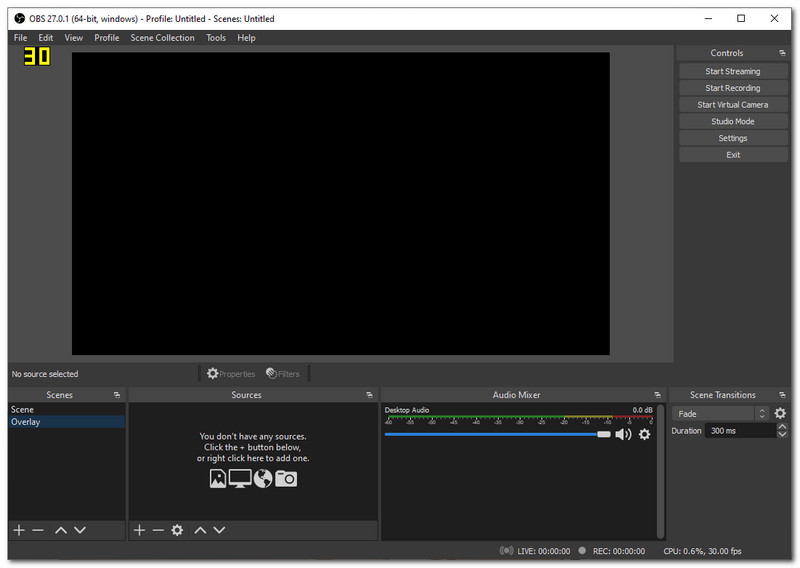 OBS Overall Rating
Interface/Design9.1
For Beginners7.2
Mobile Application6.3
Functionality9.5
Pricing10
Part 2: Fraps VS OBS – Price
To enhance the program and to enable you to record your screen with no limits and no watermarks on your videos. Capture screenshots directly to JPG, PNG, and TGA formats. You can enjoy these full features of fraps for your gaming journeys and another itinerary for only $37! In addition, the paid version of Frap gives you the ability to download the latest version of their tool for free any time you want. This can be purchased using your PayPal for transactions, just ready your valid email address as a requirement.
OBS is open-source and free software. You can use all the features and functions without buying or paying. It means that this software offers all we are looking for and can give everything we need.
Part 3: Fraps VS OBS - Game Capture
Fraps is a tool that can capture your screen while playing all kinds of games using Direct X or OpenGL graphics. This software offers you the best setting for gaming to make sure the computer is smooth while playing and recording.
Tips in Capturing your Games
a. Lower the fps to avoid lag in your computer and to make the recording smooth,
b. It is highly suggested not to record the external input.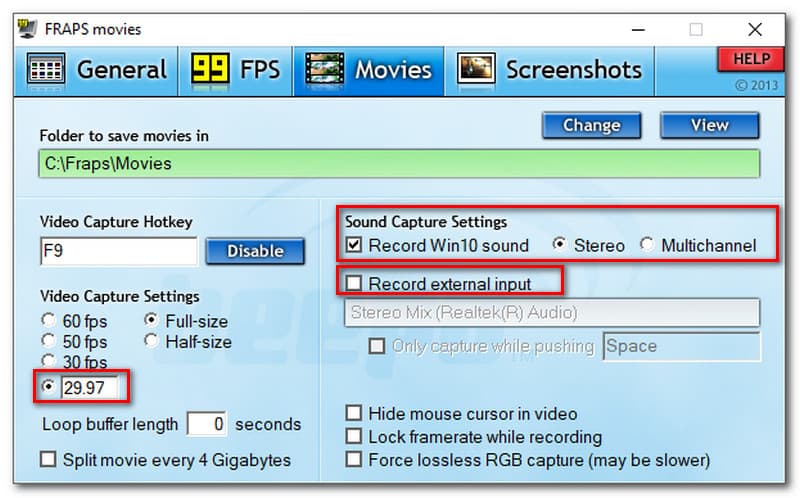 Game capture using OBS is just simple with so much function that most of the time is overwhelming. This is a perfect tool that can make your game streams with high-quality videos and audio.
Important Things to Remember:
Add the Game Capture under Sources and click the Start Recording at the Right Side of the interface. In addition, to make sure your Audio, you must be conscious of the Audio Mixer.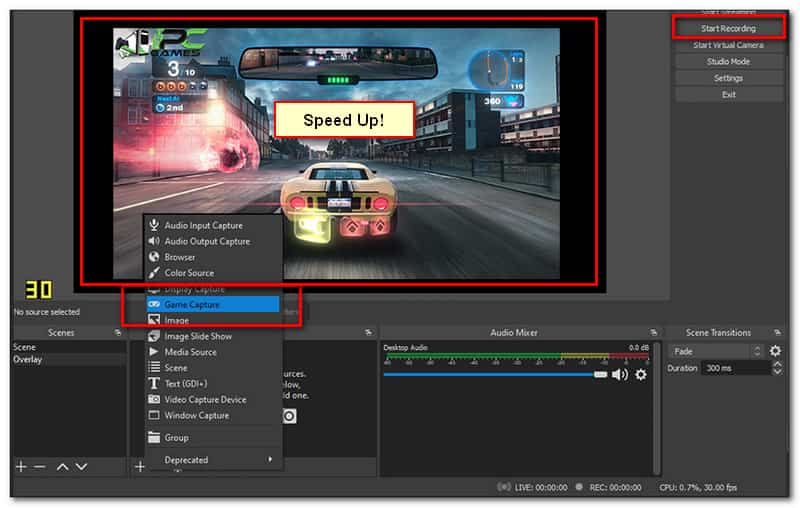 Part 4: Fraps VS OBS – Livestream
Fraps allow you to stream with multichannel, which means you can record and use more than one webcam and screen. It can also capture the audio from both the microphone and desktop. These are perfect for your entertainment online events, forums, business meetings, and online classes. Overall, this software is good in helping stream our screen. However, Fraps doesn't come with updated features.
What is great about OBS when it comes to Live stream, it allows you to stream with more than 30 supported platforms to streams like YouTube, YouTube Gaming, Twitch, Facebook Stream, and Facebook Live. Just make sure that you properly adjust the setting before streaming. You can find the adjustments in the Settings under the Stream tab. Overall, streaming using OBS is easy. You just need to understand it very well.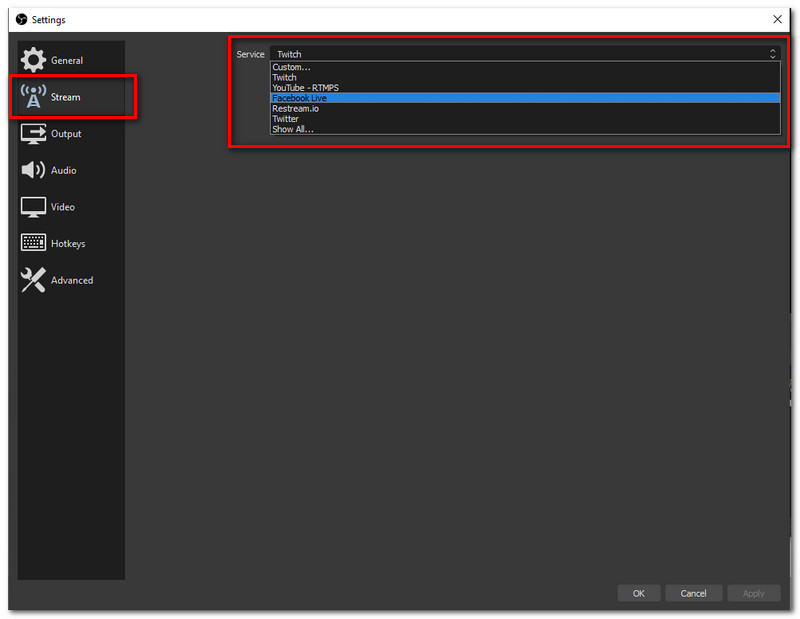 Part 5: Fraps VS OBS - Timeline Editing
Fraps has many features and tools that you can use in creating amazing videos, however, there's a need for any video editing features. Fraps may be the best software for recording and live streaming, nevertheless, it may not be suitable for expert streamers and gamers. While OBS has the same situation. Those videos recorded using OBS can be edited only if you will use another editing software. Overall, both screen recorder software has the same status, the two just allow you to screen record and broadcast without editing the videos.
Part 6: Best Alternative to Fraps or OBS - Aiseesoft Screen Recorder
Other than choosing from the two software mentioned above, Aiseesoft Screen Recorder might get to your list. It allows you to record your screen on any occasion, including your gaming experience. This software is close to perfection, it's compatible with your Windows and Mac for as low as USD 25 one license per month. For that, you can enjoy the full features of the software including the built-in image and video editing tool. Moreover, this software is adequate.
Pros

All-in-one tool (Recorder and Editing).
Affordable.
Easy to use and less complicated than the others.
Cons

It's far away from the Broadcasting software, therefore some of the features are missing. Not free.
To learn more about how to use the tool especially on recording your screen, read the steps below.
1.
Launch Aiseesoft Screen Recorder to see its full function on its minimal interface.
2.
Click the Video Recorder that is placed at the first function box of the interface.

3.
After that action, it will lead you to another window tab where you can see a new set of functions buttons. You have the right to Customize or choose Full following your wants, At the same tab, you can find the Audio settings for your recording.

4.
After finishing the setup, you may now click the REC button to start recording.

5.
After you finish the recording, click the Stop button at the bottom of your screen.

6.
Secure your recording by clicking the Save button. Another option is, you can Re-record your video if you are not satisfied with it.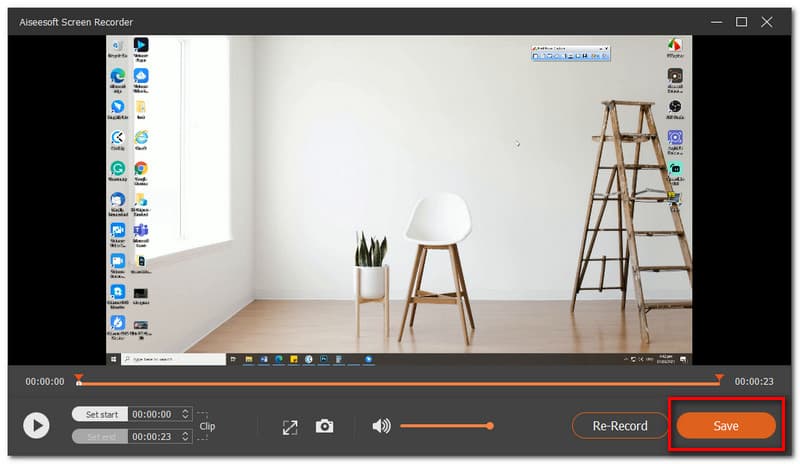 Conclusion
OBS and Fraps are great choices for a novice gamer. Fraps can help you achieve the best quality stream you want. The only downside of this software is its price. Some users think the price is not reasonable for its offers. While OBS is killing the game, this is probably the go-to software of the user. Its features and price made it grab the crown. However, the Aiseesoft Screen recorder is a threat, this tool is smooth and easy-to-use that is attractive for the users.
Did you find this helpful?
136 Votes
YES

Thanks for letting us know!
No

Thanks for letting us know!
Aiseesoft Screen Recorder
Capture every moment in desktop, browsers, programs and webcam.