TechSmith Jing vs Snagit: The Best Tool for Capturing Screen
Deciding on choosing the software for you is relevant, we all need to choose the best applications for us. In choosing the right product for capturing and recording your screen, we introduce you to the two software that will help you in your work for sure! Namely, the Jing and Snagit. Besides, we will also show you the best alternatives to the two. You will see their different functions, features, pros, and cons. Across the board, we will see which one is the best for you!

Part 1: Jing VS Snagit - Overall Ratings
Jing and Snagit are both screen and video recording. However, they still offer different features which can affect your criteria in choosing what the best tool is for you.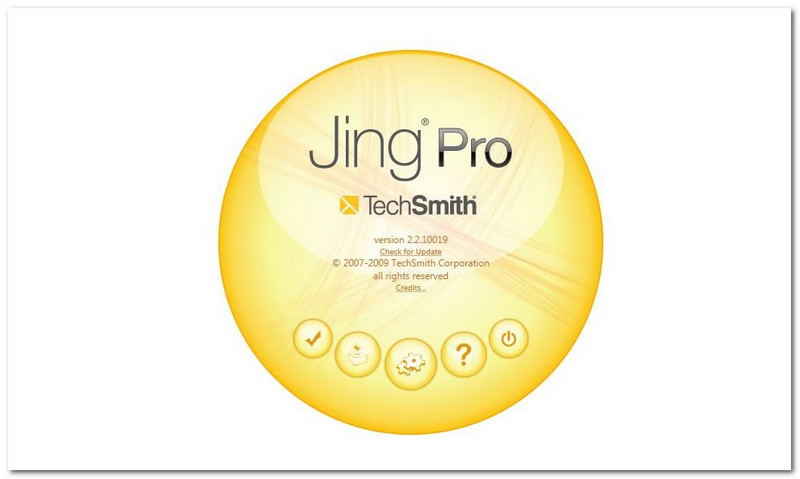 TechSmith Capture is formerly Jing. It is being retired as a result of Adobe's plans to phase out Flash at the end of this year (2020). This means that web browsers will no longer support the current video format SWF. However, this is a perfect tool for beginners, it allows you to video capture, but it has no video editing feature. This software offers a free screen capture and screen recording tool for everyone. This is compatible with your Mac and Windows.
Overall rating of Jing
Easy to use9.2
Editing features8.8
Screenshots Quality8.8
Snagit is the optimum tool for screen capture and screen recording with an editing feature that will allow you to enhance, optimize, and add effects to your images or videos. If you are looking for a tool that can offer you many features, this may be the right tool for you. Overall, this is a tool that offers expertise for both screenshots and videos.

Overall rating of Snagit
Easy to use9.1
Editing features9.5
Screenshots Quality9.4
Below, you will discover the deeper difference between Snagit and Jing, keep on exploring!
Part 2: Jing VS Snagit - Screen and Video Recording
We said that Jing is for beginners, for it offers you features that can be instantly understood. For screenshots, you are allowed to capture your full screen or specific area of your desktop. You may also share your screenshots to TechSmith cloud services such as Screencast or TechSmith Knowmia account, and save it to your local drive, or bring it into your documents. It has no video editing features but Jing's video format output is updated to .mp4.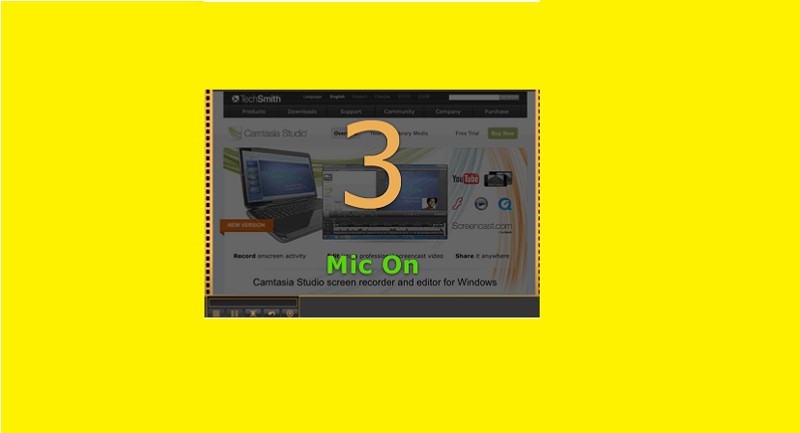 Snagit allows you to record on-screen activities, webcam footage that support a full screen, customized area, or a scrolling area in accordance with your needs or wants. It also captures the audio from your microphone and system sound. For those professionals out there, adding webcam footage to the screencasts video is useful in your online presentations. And Attention to all the fans of online games, you are allowed to record your gameplay using Snagit!
Part 3: Jing VS Snagit - Screenshot Editing
Jing has simple image annotation tools, including an arrow which is perfect for showing directions or steps, a rectangular shape, a highlighter for emphasizing important information or words, and a callout with font face and size control.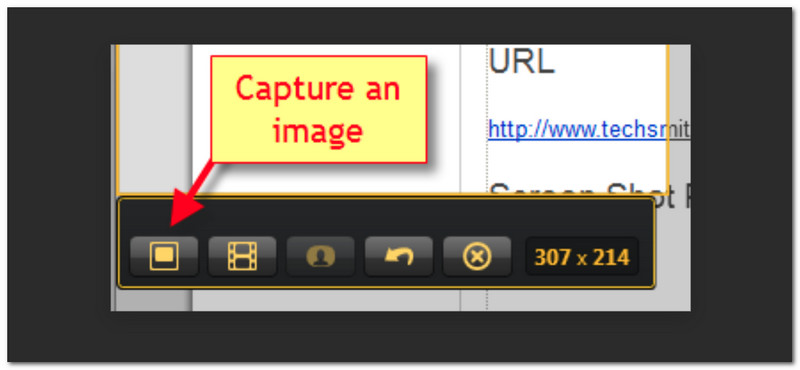 Snagit enables you to edit and optimize your screenshots by adding text to the screenshots, blur specific parts, draw freehand with the pen, also highlight a text, create outlines, personalize your screenshots by adding a sticker, that Snagit also allows you to convert or compress your standards screenshots into simplified or appropriate graphics. If you need to make an image presentation, Snagit's editing tools can almost achieve all your needs and requirements. Overall, these features above are the reasons why Snagit is a nice screen capture software.
Part 4: Jing VS Snagit - Editing while Recording
Maybe some of you are asking, where you can edit while you're still recording. Let's talk about it here. Jing doesn't offer you editing features for your screen recording; it isn't applicable here. Just to recap, Jing only allows you to edit your screenshots.
In Snagit, you are allowed to multi-task: edit while you are still recording. Indeed, in Snagit, you may draw a line, shape, add an arrow, input a caption, and the step, color, and undo the process by the use of an eraser to edit the video recording. This feature where you can edit while recording will be a huge help in saving your time.
Part 5: Jing VS Snagit - Summary
Jing
Snagit
Pricing
Free

Individual: US$49.99

Business, single license: US$49.99

Education, single license: US$29.99

Government, single license: US$42.99

Feature

For Beginners.

Screen Capture with Editing tool.

Screen record.

Save to secure cloud services.

All in one.

Screenshot and Screen Recording.

Screenshot and Video Editor.

Edit while Recording.

Secure Cloud Services for Files.

Record iOS.

Smart Move.

Create Video from Images.

Pros

Accessible and affordable.

Easy to understand and easy to use

Less complicated.

Offer so many features.

Unique tools for professionalism.

Cumulative discount offers.

Effective and efficient in image presentation.

Has a video editor.

Cons

Limited features and functions.

Issue in security of files.

Paid/Subscriptions.
Part 6: The Verdict: Jing VS Snagit - What is the Best for?
Jing is the best for those people who love uncomplicated things. Jing is an easy-to-use type of software that is recommendable for beginners, although it cannot give all the things you need, like a video editor, doesn't mean that this tool is not the best for you. The main purpose of Jing is to help you fix your Screenshots for your presentation.
If you're looking for a tool that can give almost what you need, Snagit is the perfect choice for you, Snagit is the ultimate Screen Capture and Screen Recorder. It offers unique features to help your presentation look professional. Moreover, this paid software is the perfect definition of Excellent Feature.
Overall, Jing and Snagit are both the best software. They can be the best choice if you look at them from a different perspective, that's why they have their Pros and Cons.
Part 7: Best Alternative to Jing or Snagit
If you're not interested in Jing or Snagit, you may check the best alternative, Aiseesoft Screen Recorder to Jing or Snagit.
Aiseesoft Screen Recorder is a software for Mac and Windows that allows you to Screen Capture and Record your screen for business meetings, class presentations, and online game streams. In simple words, you can use it on all occasions in just a few clicks.
Take a look at the simple steps on how to use Aiseesoft Screen Recorder:
1.
Open the application to see the simple but elegant interface of Aiseesoft.
2.
After that, you'll see the function button of the application. Choose your preferred function that is appropriate to your needs or work.

3.
Next, it will show another function button. Click the REC button which is placed in the right corner of the tab to start recording.

4.
When you finish recording, click the Stop button at the bottom part of your screen.

5.
To secure your recording, do not forget to save your video by clicking the Save button.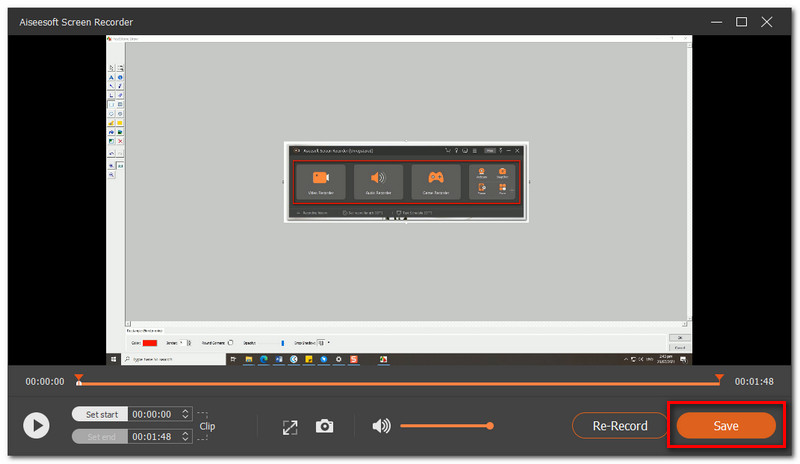 6.
After clicking the save button, you may know to rename your video and choose a file location where you secure your video.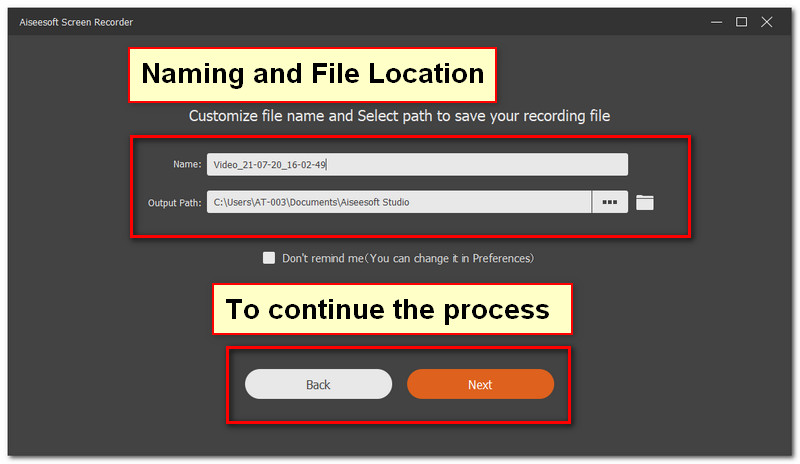 Conclusion
Choosing the best tool for your work is essential. The applications that we are using can be a factor for us to become professionals and to be the finest in work. Snagit is all-in-one but needs to be paid, Jing is free and offers you limited features, and Aiseesoft can give you a free trial so that you can try its unique features. Indeed, these will help you to achieve that. However, the decision is still yours. May you choose the best tool to help you!
Did you find this helpful?
198 Votes
YES

Thanks for letting us know!
No

Thanks for letting us know!
Aiseesoft Screen Recorder
Capture every moment in desktop, browsers, programs and webcam.