Advantageous VSDC Free Video Converter Review for an Easy Utilizing Experience
We are on the same page that free software is a more valuable tool than a premium one. In connection with that, VSDC Free Video Converter is a free and fast audio and video converting tool we can use anytime. Even though it is free to download, it does not limit its ability to give all its users the best valuable functions. Furthermore, it is not just a converter at first but also offers extra features for more professional media outputs. Without further ado, this review will present the unique features of this converter. Come to know what these functions are that we can enjoy.

1. Our Verdict
This software is a fast and smooth media converter we can use. Many users suggest this even for novice users. It will give you a smooth process, regardless of what you grind.
Pros

It can support a wide variety of file formats.
This software is more than just a converter.
It provides high-quality outputs.
The conversion speed is fast.
Cons

The user interface is not appealing.
Some extra features are missing.
Overall Ratings
VSDC Free Video Converter is an excellent media converting tool that gives users immense processes. That Is possible through the features it offers for everyone that comes with a smooth process. However, the interface must undergo some changes. Yet it does not affect the fact that it is excellent software.
8.9 Overall
Features:9.0
Smooth Process:9.0
Interface:8.9
2. What is a VSDC Free Video Converter?
Price: Free
Platform: Windows and macOS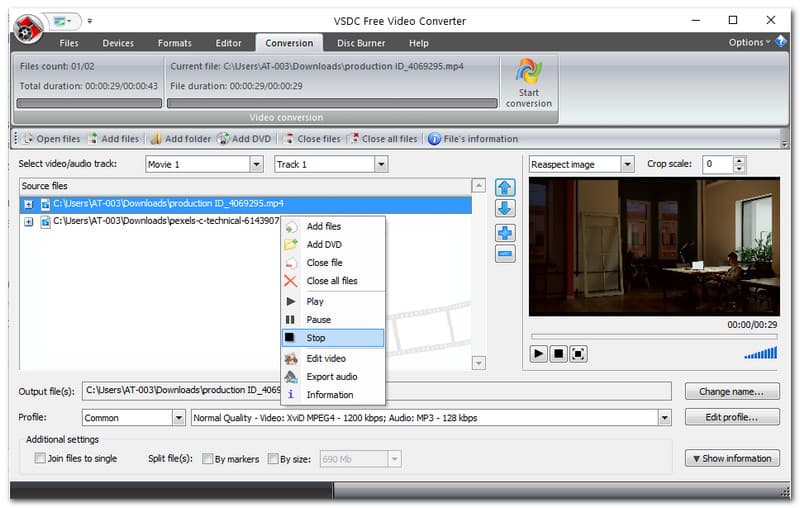 VSDC Free Video Converter is the most accessible media converter in the market nowadays. It has very effective and efficient tools that we can enjoy. On the other hand, its conversion speed is fantastic in terms of its speed. Furthermore, it is not just a converter; but instead, it can also provide tools for different aspects of our work. In line with that, this portion will show you the beneficial feature of this media converter. Download VSDC Free Video Converter for free right now.
Main Features
The feature serves as the heart of any media software in the market. It is the deciding factor why users will choose a specific software. It makes sense because the software will never be stand-alone without the fantastic features. Thus, going back to the VSDC Free Video Converter, let us discuss its main features below.
◆ Comprehensive support for file formats.
◆ HD support.
◆ Default advanced export presets.
◆ Merger.
◆ Fragments remover.
◆ Splitter.
◆ Speed conversion.
3. VSDC Free Video Converter Review
Interface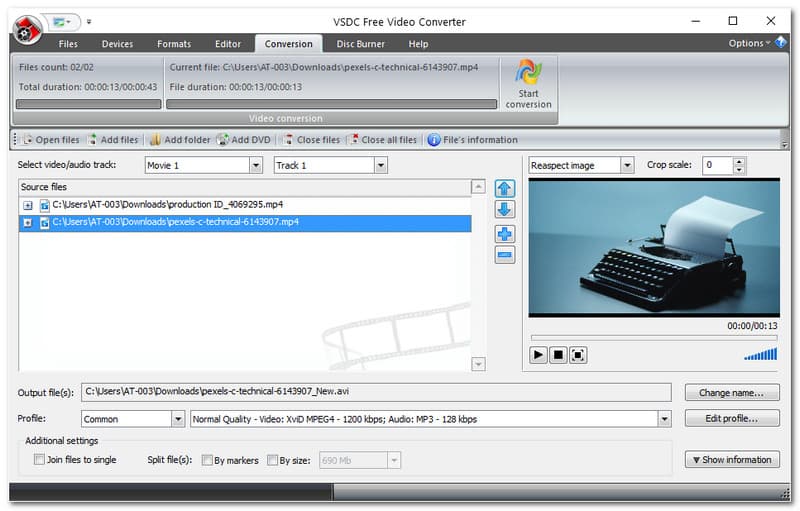 As we talk about the interface of the VSDC Free Video Converter, we can see a straightforward design. However, the interface offers both advantageous and disadvantageous elements for the users. Let us know discourse with the advantages of it to start. The color palette is excellent and outstanding. It somehow brings a chill and smooth vibe before the process.
On the other hand, the totality of the design is classy. That will lead us to the disadvantages of its interface. Overall, the advantages and disadvantages balance the sum of the interface of this software.
Supported Input and Output Formats
This part will unveil another function that any audio and video converter must possess. We are talking about the ability to support great media files. If not, the support for the popular file formats is enough. In regards to that, here are the supported input and output file formats of the VSDC Free Video Converter.
Input and Output File Formats:
AVI, DVD, WMV, MPEG, ASF, FLV, SWF, MP4, MOV, M4V, RM, RMVB, 3GP, AMV, H.264/AVC, AVCHD, TOD, MOD, MKV, TS, and more.
Advanced Export Presets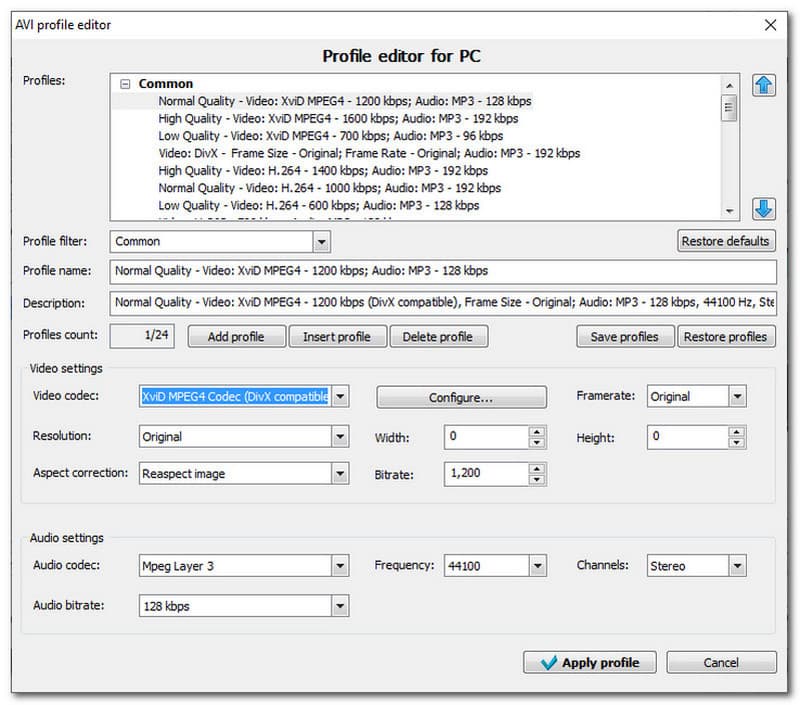 In addition to the fantastic features of VSDC Free Video Converter, the software's default advanced export is preset. This feature will enable us to modify the quality and format we want. Thus, this function is a great help in simplifying changing our media files. In short, VSDC Free Video Converter is doing great in covering all the file formats and even multimedia devices.
Merge and Split Videos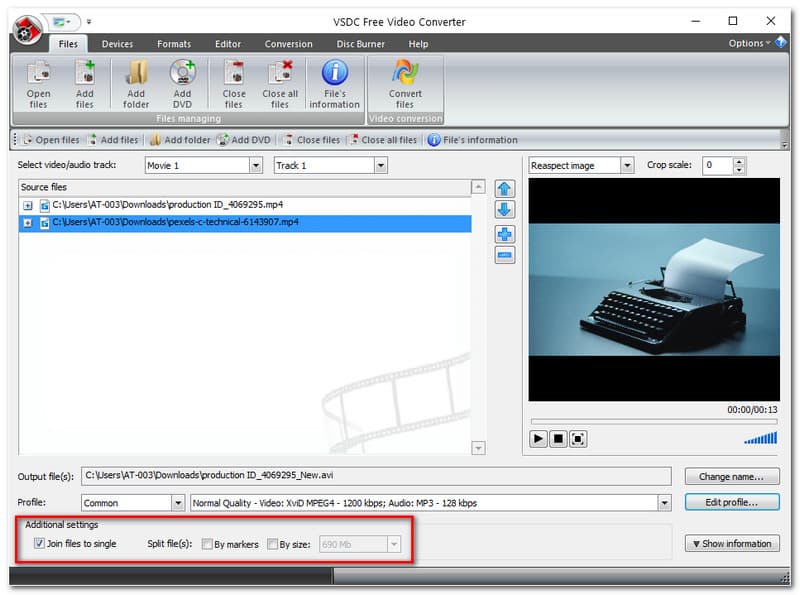 In addition, we all know that this software is not just for converting but also for a few editing aspects. Under the basic editing features of VSDC, Free Video Converter are the merger and splitter. These two tools will help you in modifying your videos. The merger tool is for joining two or more videos in one. On contradictions, the splitter for making one video into two or more.
Extended Features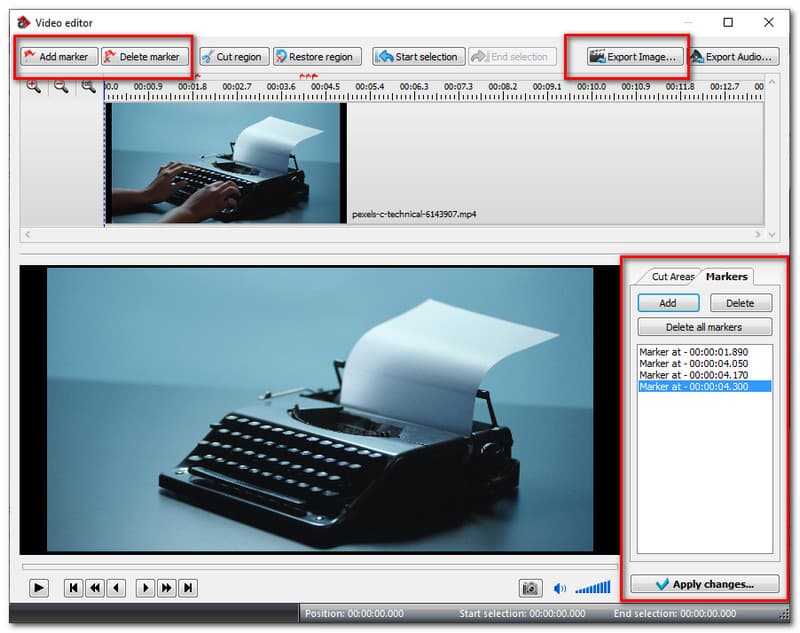 As we talk about its extended features, we shall begin digging deep into its video editor. We all know that it has a merger and a splitter. However, it is not the only thing it offers. Under the video editor, we can find a tool for adding markers and video to the image or audio export. In addition, the parameter setting is also rich in details. It is a big help since we can track everything we are doing with our media files.
What is Best for?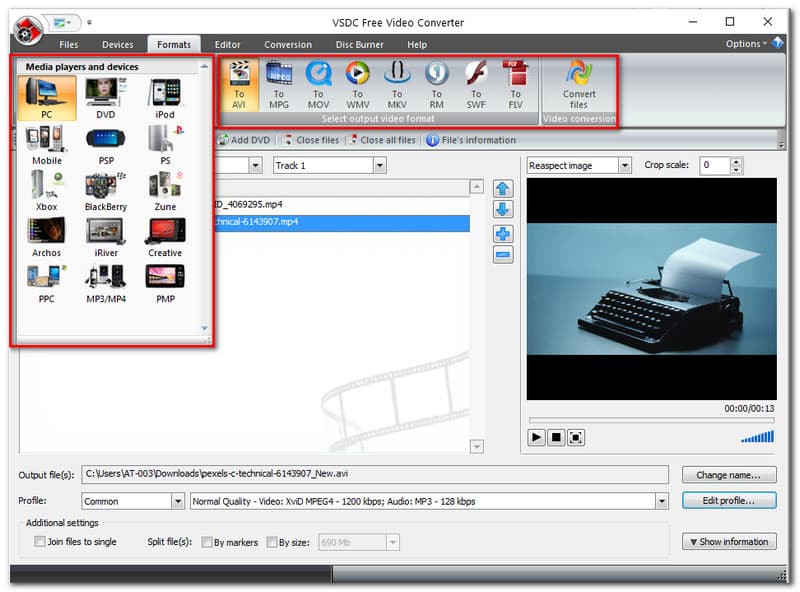 VSDC Free Video Converter is the best for supporting a wide range of media file formats and media devices. This factor is also a significant element that defines the effectiveness and efficiency of this software. Furthermore, VSDC Free Video Converter possesses great file formats and device support.
4. FAQ
Who is the developer of VSDC Free Video Converter?
Flash-Integro LLC is the developer behind the fantastic VSDC Free Video Converter. They are the one who continuously gives us unique features with our work.
Does VSDC Free Video Converter contain a watermark?
Fortunately, VSDC Free Video Converter does not have a default watermark. Thus, you can now claim full ownership of your converted video outputs.
Is VSDC Free Video Converter Compressor available?
VSDC Free Video Converter offers a tool to compress or modify the preferred file size of your video outputs.
5. Best Alternative- Aiseesoft Video Converter Ultimate
We can all admit that VSDC Free Video Converter cannot offer a complete ability for its users. It possesses flaws that become a reason for some users to look for an alternative. In line with that, we would like to introduce you to the Aiseesoft Video Converter Ultimate. One of the most professional converters in the market.

Aiseesoft Video Converter Ultimate
Aiseesoft Video Converter Ultimate is a rising media converter with an easy process.
Converter without complications.
Extraordinary accelerating technology.
Powerful editing functions.
Subtitle supports.
3D effects.
Conclusion
Here we are now, and we know more about VSDC Free Video Converter. This feature unveils fantastic features, platforms, and more. As a bonus, we have an excellent alternative for it. Aiseesoft Video Converter is wonderful and offers more. For that, we hope this post will help you and other users too. Share it now.
Did you find this helpful?
380 Votes
YESThanks for letting us know!
NoThanks for letting us know!
Best Free Video Converter Windows
Aiseesoft Video Converter Ultimate
All-in-one video converter, editor, enhancer upscaled with AI.