The Ultimate Review of JW Player: Novice Player with Incredible Features
Looking for something amazing? Like an incredible media player that is rich in features and functions. A media player that does not only play your video but also broadcast it with different social media platforms too. Well, we know some software that might be suited to it. We guarantee you that you will find this media player fascinating too. In regards to that, we want to introduce you to the JW player which was developed by the JW Player Company in New Your. To know more about it let us start the JWP Player review.

1. Our Verdict
Pros

Rich in features and specifications.
Unique features are being offered.
Broadcaster software too.
Offer a 30-day trial.
Online media broadcasting player.
Professional media player.
Streaming services with high-quality video.
Cons

The free version is not available.
Their promotion can be misleading.
The support team is not that effective.
Some features are confusing.
You will need a fast internet connection.
A bit demanding with system requirements.
Overall Ratings
An excellent video player considering it is an entrant. The management is ensuring that it is upgrading to provide the best features and specifications for all of its users. In fact, the developers secured its advanced technology consistently. Plus the incredible security they are offering. No wonder why it is already trusted by a lot of people.
Specifications:8.9
Features:8.7
Security:8.5
2. What is JW Player?
JW Player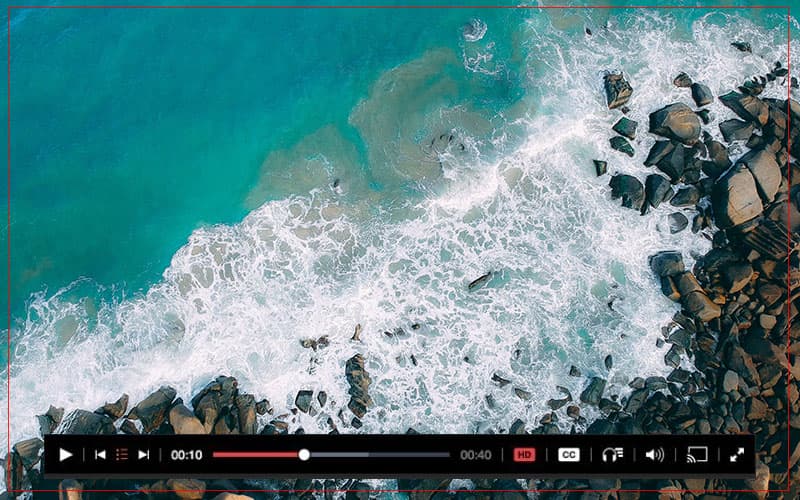 JW Player is known to be a complete package video platform that is capable of a lot of things. This is great software for all the media enthusiasts, like filmmakers, hosts, publishers, advertisers, journalists, and more. That is why this media player is called to be created for professionals. Aside from that, what makes it professional is the fact that it offers features that are literally essential for grinding. Besides, you know more about it as you continue reading the post.
Price
It offers a 30-day free trial to try its amazing features. However, to enjoy its full features, you must purchase the JW Player Premium for only $10 a month that comes with pretty amazing features and offers. The best thing about JW Player, it will allow you to customize your pricing plan too. As long as you are a publisher, broadcaster, eLearning, or any profession.
Platform
JW Player can run with various operating systems and devices. The first thing, it is compatible with your Android and iOS devices as long as it is version 4.1 or iOS 9 and up. Internal storage is 16 GB minimum and 2 GB of RAM minimum. Aside from that, it is also compatible with computing devices such as Windows, Mac OS, Linux, and. However, you should bear in mind that it requires JavaScript enabled on the client-side, HTML 5 enabled with the browser, and Adobe and JW Flash Player. After that, you are good to go. Enjoy JW Player with its full ability.
Main Features
We have mentioned that JW Player is just a fresh media player but able to meet at the top of the leading media player in the market. That statement said it will not be possible if they are not offering the best features. That is why in this part, we will see what are the features that made it known as the leading media player that still has the ability to offer more. Take a look below at what features of JW Player can offer.
● High-quality video playback across different platforms.
● JW Player playback speed is fantastic.
● Casting to television is possible.
● Watching online via JW Player is allowed.
● The JW Player file format is very wide.
● Its accessibility with multiple operating systems and devices.
● JW Player streaming support.
● Offers a deep viewer.
3. JW Player Review
Flexibility and Customizations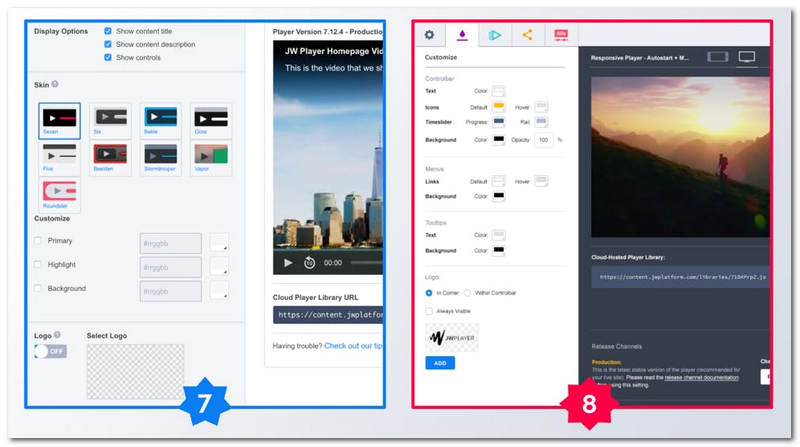 In the latest year, the most popular and powerful video player has offered flexible platforms for all of the users. In fact, they are targeting all of the professionals in the media companies by giving the greater adaptability media player for them. JW Player offers different services like smooth playback, streaming support, engagement, and monetizing digital video with ease.
Furthermore, in terms of its customizations. It is equipped with very easy tools that will allow you to customize your interface or playback setting instantly. Its priority is to give us very intuitive skins by changing their colors, sizes, fonts, and more.
Stream Support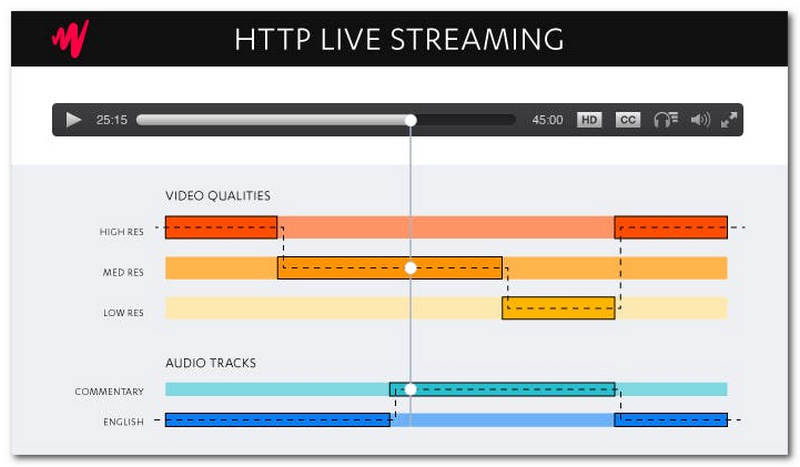 Talking about its ability to stream, JW Player supports HLS and DASH streaming even though these come with 360 videos and VR. This also supports Ad Insertion or CSAI and SSAI, Multiple DRM, subtitles, audience engagements to alleviate dull streaming, and analytics services.
Interface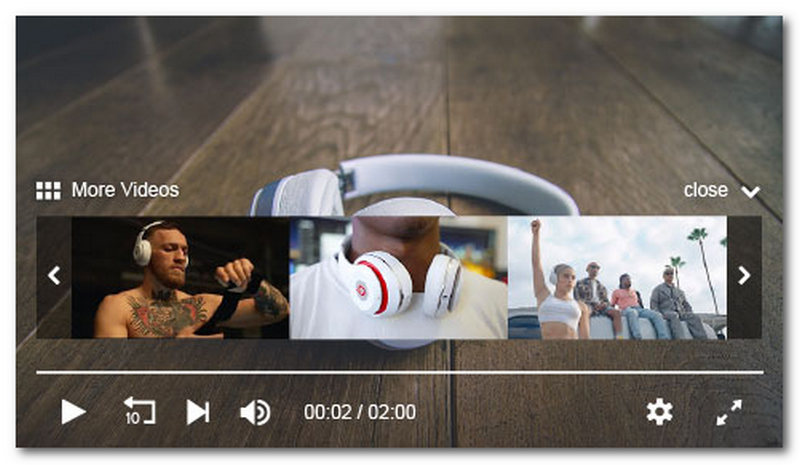 JW Player possesses a very professional interface. It has different elements that are properly designed. All the function buttons are organized properly, just exactly where you needed them to be. Other than that, the cool thing about JW Player is its customizable skins with ease. By modifying it in the settings, you will surely get the looks you want. As we know, a great design gives productivity to all of us.
Responsive HTML5 Support
We all know that HTML5 support is one of the remaining HTML versions that also supports responsive web improvements. Just to clarify, JW Player possesses features and a very huge variety of functions like analytics support and its accessibility. Overall, HTML5 full controls are available with JW Player. In fact, it was once called the best website video player.
4. FAQs of JW Player
What are the reasons behind the JW Player black screen?
There are many possible reasons behind the black screen you are experiencing. The most common reason behind this is missing codecs or even an outdated video driver. One solution to fix this is to get repair software for it or call the customer service of JW Player to really know the problem.
Why is my JW Player not loading?
This is a common problem with JW Player that can occur with IE, Edge, Chrome, and Firefox. Therefore, it is important that you are using an updated browser to prevent not loading JW Player when you are about to use it.
Can a JW Player be used on a mobile?
Yes, it can be used with Android and iOS devices. As long as you have the 4.1 Android version and iOS 9. Then, if you have all the system requirements, you may now enjoy JW Player with your mobile devices.
5. Best Alternative- Vidmore Player
It was labeled the most comprehensive and powerful media player software that has the ability to play all of the media file formats. It is also the number one player that has the ability to play all kinds of audio, video, and disc. For that being said, Vidmore Player is a great alternative to JW Player.

Vidmore Player
The most trusted and tested media player of all time. It is also the number one video and labeled as a universal player.
All-in-one media player in the market.
Compatible with numerous file formats.
Extraordinary video playback quality.
Availability of subtitle support.
Effect modification is available.
Instant navigation for users.
Conclusion
To end this article, let us summarize all of the things we have discussed above. We talked about the important details that we need to know such as what JW Player is, what features it can offer, and how much it costs to have the premium. Furthermore, we also dig deeper into its features. We learn the best thing about it. However, we also met Vidmore Player, which is a great alternative to JW Player which has the ability to offer more than what other media players can offer. For that being presented, tell you friends about it too, especially if they will be needing the best media player with their grind.
Did you find this helpful?
260 Votes
YES

Thanks for letting us know!
No

Thanks for letting us know!
Vidmore Player
Best media player for Blu-ray, DVD, 4K video and audio.