Leading 7 HD Players That Can Playback HD Movies and Videos: Discovering Their Qualities and Features
Do you love watching movies often? Well, to make your watching experience more pleasing and satisfying, you need to watch movies with high-definition quality and perfect sound quality. To make it possible, we believe that you will be needing an HD Player that can smoothly and excellently play all your movies and videos with high-quality resolution. As a result, we would like to help you and solve your problem. For that reason, we have discovered the most effective and outstanding 7 HD Video players that can 100% support a high-quality video file format. That is why we let you choose whether it be VLC Media Player, Kodi, AnyMP4 Blu-ray Player, Miro, BSPlayer, Zoom Player, and MediaPortal. Pick what is best fit for you and enjoy watching!
Part 1. Best 7 HD Player
VLC Media Player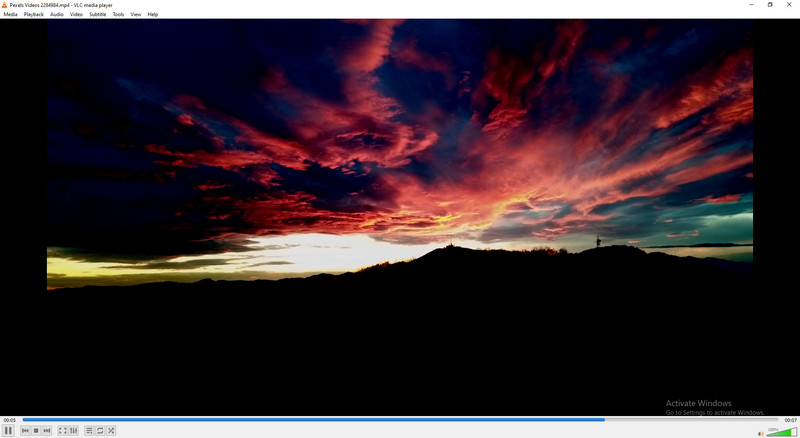 Platforms: Windows and New versions of Mac
Price: Free
VLC Media Player is a perfect media player for HD videos without extra codecs installation. Thus, you can enjoy watching your favorite movies on your computer seamlessly. Also, this tool recognizes any subtitle format and allows you to choose what's relevant to your language. Moreover, you can convert various media file formats, encoders, resolutions, and bit rates. Another thing, VLC allows you to capture your screen while playing your movies. In relation to that, you can adjust the sound, speed, and screen of the player. The good thing about VLC Media Player is that it doesn't need codec containers for most formats including MPEG-2, MPEG-4, H.264, MKV, WebM, WMV, and MP3 as well.
Pros

Clean interface.
User-friendly.
100% free.
Cons

Cannot modify the program's interface.
Kodi
Platforms: Windows, Linux, Android
Price: Free
Kodi is one of the best video players that is a 100% free video player tool. This is perfect for playing and watching your movies because it can support a big user interface that allows you to play HD movies on the bigger screen including a PC, TV, and any remote control. Furthermore, the Kodi media player enables you to watch videos, view photos from your hard drive, optical disc, and local network. Lastly, this software offers an audio frequency, gapless playback, crossfading, and more. Furthermore, Kodi is available for multiple operating systems and hardware platforms.
Pros

Absolutely free.
Simple interface.
Open source to Windows, Linux, and Android.
Cons

Needs third-party plug-ins.
AnyMP4 Blu-ray Player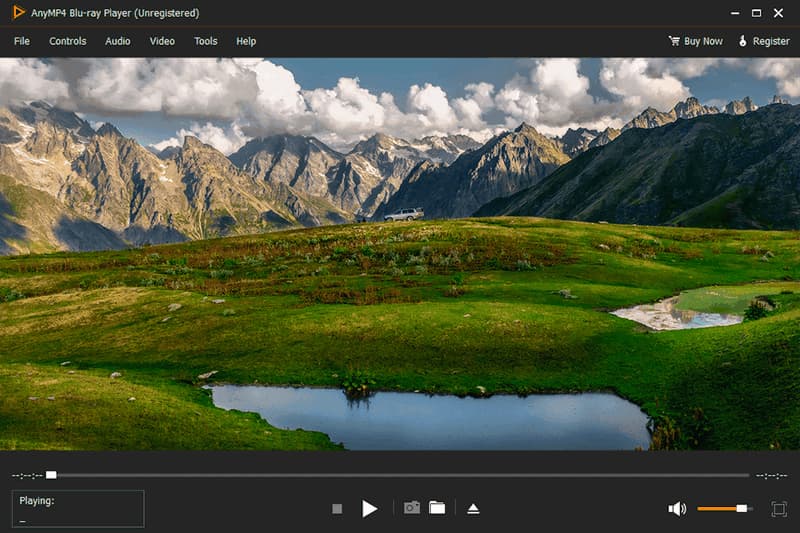 Platforms: Windows and Mac
Price: $18.75
The next media player that can play Ultra HD video quality is the AnyMP4 Blu-ray Player. Thus, this is a good HD movie player. This software supports a huge variety of various file formats.
Furthermore, you can play and watch several movies on the bigger screen non-stop because it can load media files quickly and can playback movie files with perfect quality sound. Moreover, you can adjust your screen as well whether full screen or half.
Pros

Offers free version.
Compatible with Windows and Mac.
Play Blu-ray and DVD movies.
Cons

The free version offers limited features.
Miro
Platforms: Windows
Price: Free
Miro is another media player that works very well for HD content. Also, aside from playing Ultra HD videos, it allows you to watch movies full screen or even on the largest displays. The good thing about this tool is that you can resume your movie where you paused it and can play it again at that point.
Pros

100% Free.
Amazing templates feature.
Easy-to-use
Cons

Limited editing options.
Some bugs do exist.
Poor customer support.
BSPlayer
Platforms: Windows and Mac
Price: Free
Overall Rating: 4.5
BSPlayer is also a great media player that can perfectly play HD movies and videos. The good thing about this video player tool is that it can store and keep all your files from your PC, hard drive and then put them in the BS media library. Consequently, you can easily access and find all your most favorite movies without the hassle and wasting so much time just to find them. Also, this software supports subtitles, the perfect partner for your movie playbacks.
Pros

Seamless playback of movies and videos.
Lower battery usage.
100% free.
Easy-to-use.
Cons

Chromecast does not offer subtitles.
Zoom Player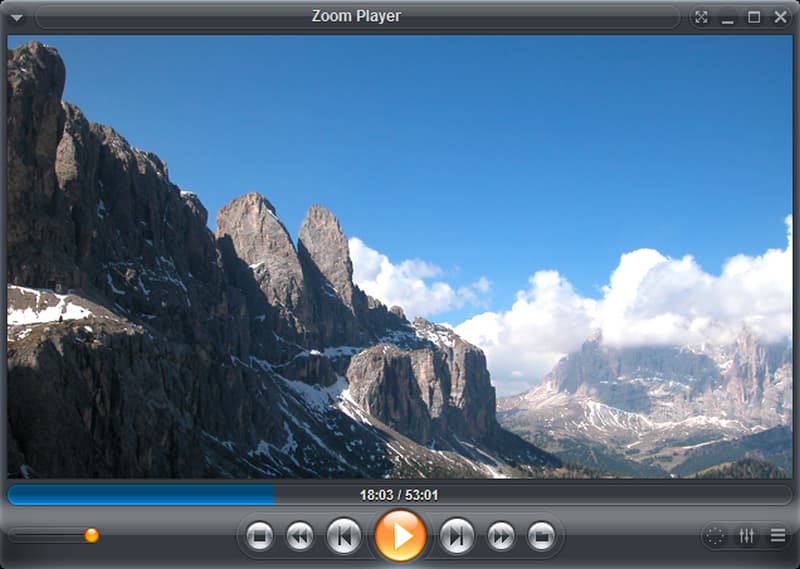 Platforms: Windows
Price: $29.95
Zoom Player is a classic HD media player that is a powerful media player that can play HD movie files. Moreover, it has features like the Media Library, File Browser, Playlist Editor, Color Controls, Audio Equalizer, Bookmarks, Play History, and a lot more. Furthermore, this tool can be used to listen to radio stations.
Pros

Uses little CPU power.
Supports free updates.
Cons

Only works on Windows.
MediaPortal
Platforms: Windows
Price: Free
Let us now proceed to the next movie player, the MediaPortal. This video player can play videos, movies, DVDs, and Blu-ray discs. Therefore, Media Player is also one of the perfect HD players because it can support HD videos. More so, you can also listen to music and radio stations providing a good quality sound. In addition, this media player allows you to access media content directly from the web or mobile device.
Pros

100% free.
Offers two different versions.
Cons

Compatible with Windows only.
Part 2. FAQs of best HD Player
What is an HD video player?
This kind of video player is specially developed to play video files from the File Explorer or any other File Manager supporting HD video and movie quality.
Is MX Player HD?
Yes, the updated version of the MX player can support videos with full-HD and 4K, Ultra HD quality. And works on iOS smartphones and Windows computers.
Does H.264 support 4K?
Definitely, yes. H.264 or MPEG-4 Part 10 or Advanced Video Coding (MPEG-4 AVC) supports 4K up to 8K Ultra HD videos.
How do I watch HD in VLC?
1. Install and launch VLC on your Windows computer. 2. Start the HDR in Windows 10 settings. 3. After that, you can now drag and drop an HDR media file to VLC and will play directly.
Conclusion
To sum up everything that is written in this article, you can now enjoy watching HD videos and movies on your computer or TV without having any trouble. For that reason, you may choose and pick the best HD player for your Ultra HD videos from the 7 media player tools that we have reviewed for you. And now, you can choose and use VLC Media Player, Kodi, AnyMP4 Blu-ray Player, Miro, BSPlayer, Zoom Player, or even MediaPortal for the perfect and seamless HD movie playback on the bigger screen. So, if this article has helped you so much, please, share this information with your friends, family or to the closest person to you so they can also experience a satisfying movie playback.
Did you find this helpful?
352 Votes
YES

Thanks for letting us know!
No

Thanks for letting us know!
Best Picks of Video Player
AnyMP4 Blu-ray Player
Make Blu-ray, DVD, and video playback easier on computer.