Musique Player Review: A Light-weight Music Player For You
Anyone loves music because playing music has a lot of benefits it can give to us. Like, it can give comfort, and improve your mood and it can lessen your stress. In addition to this, music has many roles in our lives. We use music for birthdays, Christmas, programs, and more. In short, music is fit for all occasions. For this reason, we tend to search for a music player that you think will fit your desire. So, as we review Musique Player, you will see here what are the features you can enjoy. Plus, you will know if it is worth buying.
1. Our Verdict
Pros

Clean and easy-to-use interface.
Offers free trial.
User-friendly.
It can handle very large local music libraries.
It has a minimal user interface.
It is a consistent queue that simplifies what is playing next.
Cons

It does not resume from the last close.
There is no differentiation between the album artist and the track artist.
The Linux controls do not work.
Overall Ratings
Musique Player is user-friendly and anyone can use it.
8.1 Overall
Easy to use:8.5
User-friendly:8.5
Smooth playback:7.5
2. What is a Musique Player?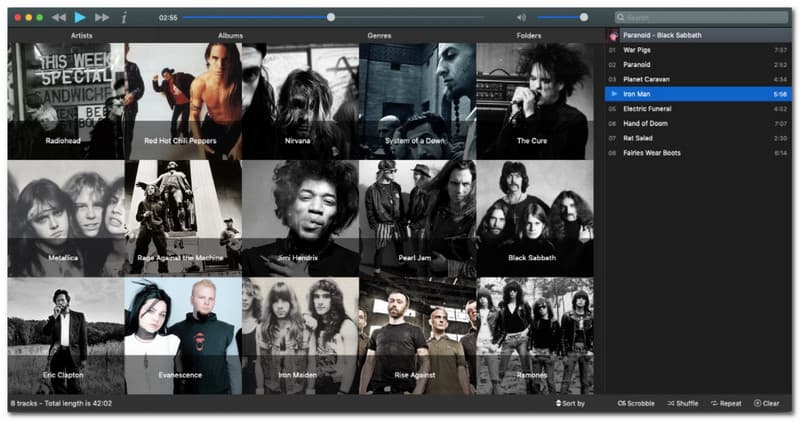 Musique Player is a music player that declutters your music-listening experience with a simple and new interface that is doing its best to get out of the way and you will remain focused on music. In addition to this, it is also a cross-platform lightweight and open-source music player with an iTunes-like user interface that is easy to use most especially by iOS users. It has a user-friendly user interface and the best thing about this music player is it makes it easy for both kids and adults to use this software. Moreover, it will help you to organize your playlist by artist, albums, or any other folders of any different genres.
Price
Musique Player costs $11.75. Are you wondering why you need to purchase Musique? In fact, you can get the other music player for free. Musique Player is better than other music players.
Platform
Musique Player is compatible with Windows 7, Windows 8, Windows 10, Mac OS, Mac 10.13 or better, Ubuntu 20.04 or better.
Main Features
◆ Supports multiple file formats.
◆ Auto-tagging and correction.
◆ Maintains original files.
◆ Immersive info view.
◆ Browse and play your music by albums, artists, songs, genre, playlist, and folders.
◆ Capacity and booting.
◆ Supports scrobbling to Last.fm.
◆ Independent application.
◆ Multi-language.
◆ Powerful equalizer.
◆ Support lyrics files. Automatic scanning of all the lyrics files, and matching.
◆ Shake the phone to change the playing music.
◆ Gapless playback.
◆ Album and artist sorting.
◆ Displays song lyrics stored inside your MP3s.
◆ Unity and GNOME 3 actions. In other words, a quick list.
3. Musique Player Review
Interface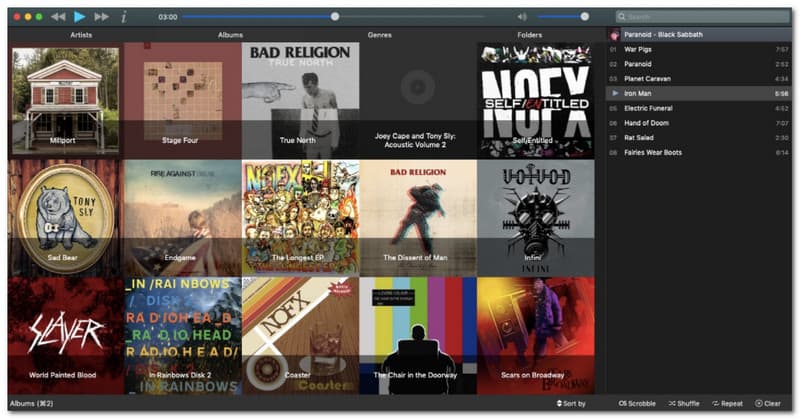 Musique Player interface is simple but eye-catching. Its interface resembles the old version of iTunes with no confusing elements. Also, it is completely straightforward, with clear buttons and keyboard shortcuts to accomplish any task. Upon launching the Musique Player, you will need to point it to your music folder for a scan. Musique Player uses Last.fm to catalog your music, bringing up album covers, artist information, and more. Furthermore, Musique Player will make your collection in beautiful tiles, where you can view artists, albums, and folders.
Look them in the face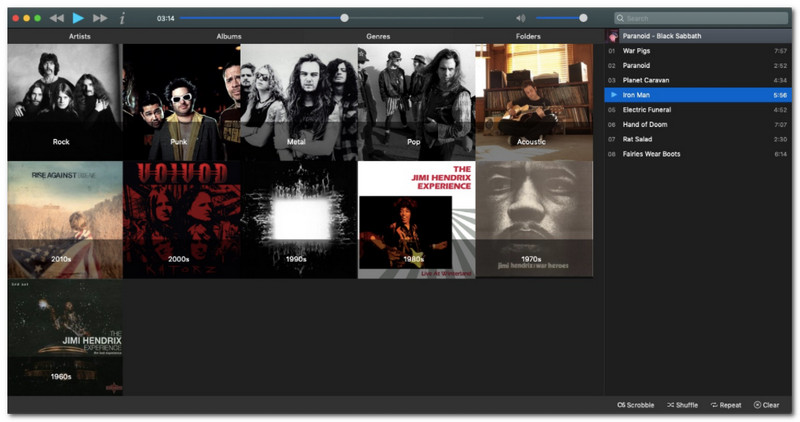 To repeat, you can browse your collection of artists, pictures and album covers.
Support Formats
Musique Player allows you to enjoy numerous file formats. Please see the chart below: FLAC. OGG Vorbis, Monkey's Audio (APE), Musepack (MPC), WavPack (WP), True Audio (TTA).
Lyrics
Musique Player will find and show you the song lyrics in the Info View.
4. FAQ
Is Musique Player safe?
Absolutely yes. Since you purchased Musique Player, it has already been licensed and it is safe to use.
What is Immersive Info View in Musique Player?
The purpose of Immersive Info View is for switching between separate windows even if you are still seeing the basic information of the song being played.
Do I need to purchase Last.fm in Musique Player?
Last.fm also has a free and paid version. After trying it, it is up to you if you want to purchase it to have access to the paid features.
5. Similarities and Dissimilarities of Musique Player and QuickTime Player
Price
Musique Player costs $11.75 which says that it is better than any other audio player. In addition to this, Musique Player also claims that you have to purchase it because it is far way better than the free media players. However, QuickTime Player is free for Windows and Mac. It has features you can enjoy and has functions you can use for your needs. Nevertheless, it offers a Pro version that can be purchased. If you think that the free version of QuickTime already satisfies your needs, you do not have to purchase the Pro version. Yet, If you also think that the QuickTime Player has limited features on its free version, you have an option to purchase the Pro version. Plus, it has a lot of versions you can purchase.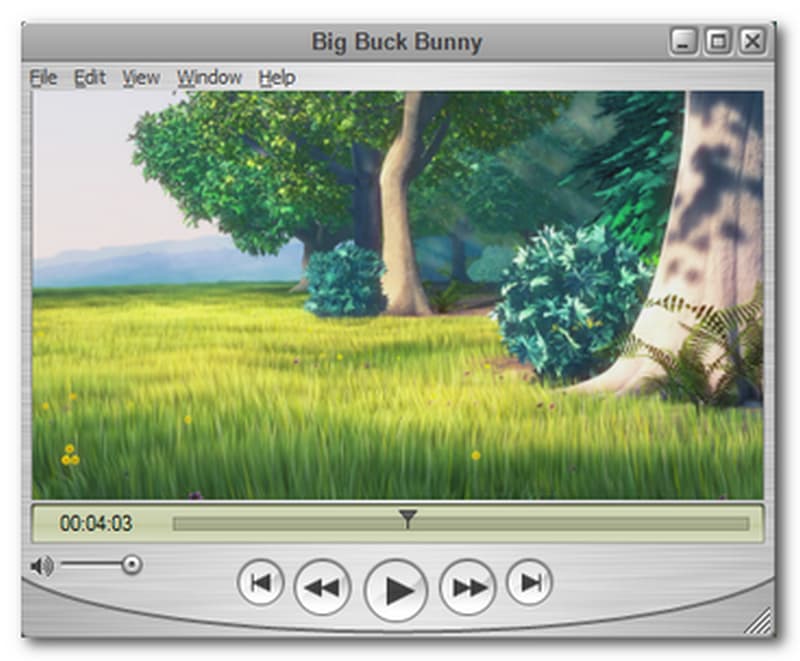 Platforms
| | |
| --- | --- |
| Musique Player | QuickTime Player |
| Windows 7, Windows 8, Windows 10, Mac OS, Mac 10.13 or better, Ubuntu 20.04 or better. | MacOS and Windows. |
Features
| | |
| --- | --- |
| Musique Player | QuickTime Player |
| ◆Support numerous formats. ◆Support different languages. ◆Provides lyrics. ◆It can maintain original files. ◆It can change the song playing when you shake the phone. ◆Immersive info view. ◆And more… | ◆Play images, audio, and other content. ◆You can split a video and movie. ◆Record full-screen or select a portion of it. ◆It can handle wide-range of pictures, videos, and more. ◆It supports streaming live through QuickTime Broadcaster. ◆And more… |
Interface
When it comes to the interface, Musique Player and QuickTime Player are almost the same. Why? They are both simple, clean and have an interactive interface.
Supported Formats
Since QuickTime is an all-around media player, let me show you what audio and video formats it can support. Also, Musique Player supports audio formats. Please see the chart below:
Musique Player
Audio
FLAC. OGG Vorbis, Monkey's Audio (APE), Musepack (MPC), WavPack (WP), True Audio (TTA).
QuickTime Player
Audio
M4A, M4B, M4P, MP3, AIFF and WAV.
Movie
MOV, MP4, M4V, MPEG-2, AVI, JPEG and more.
6. Best Alternative - Aiseesoft Blu-ray Player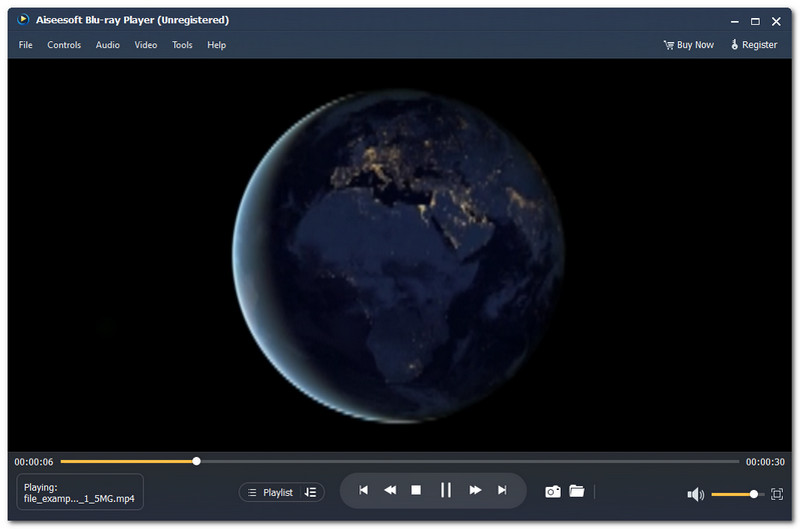 There is no doubt why Aiseesoft Blu-ray Player is the best alternative for Musique Player. Do you know the reason why? Well, let me elaborate on it for you. Aiseesoft Player is a powerful player that can play Blu-ray disc, Blu-ray folder, DVD disc/folder/ISO file, and act as a common media player for any HD/SD video files and makes you enjoy the immersive audio effect that Musique Player can not do. When it comes to a music video you can play Blu-ray with 1080/720p HD video losslessly, play common video high up to UHD 4K smoothly, play DVD disc/folder/ISO file on your computer, and it can play a lot of audio formats such as MP3, FLAC, WMA, AAC, OGG, and more on your PC.
Conclusion
To complete, we get to know the functions and features of Musique Player. Plus, we also talked about the difference between Musique Player and QuickTime Player. If you do not want to consider using Musique Player, the best alternative you can choose is Aiseesoft Player. Try it now!
Did you find this helpful?
262 Votes
YESThanks for letting us know!
NoThanks for letting us know!