Lightshot Screenshot Review: A Free Renowned Screen Capture Tool to Use
The screenshot tool is very important, especially to the students, because they can use it when they have an activity. Businesspersons can also use a screenshot tool whenever an employee needs to perform a task. Moreover, a screen capture tool can also be used when a person wants to seek a shred of evidence and keep it. For all of these reasons, we ready Lightshot. It is a screenshot software that is free to use. I know you want to learn more about this screen capture tool, so let us read now. We ensure that you will learn from this article post.

Part 1. Our Verdict
Pros

It is user-friendly.
It can rapidly screenshot your screen.
It offers many editing tools.
It lets you save your file to the cloud and social media.
It provides excellent features.
It is flexible in capturing your screen.
Cons

It stops working at times.
It is not working on a 4K monitor.
It cannot upload screenshots immediately.
It has glitches frequently.
It has limited features.
The text customization is missing.
It has no direct link to the screenshot.
Overall Ratings
Easy to use:9.0
Interface:9.0
Convenient:9.0
Part 2. What is Lightshot?
Price: Free
Platform: Windows, Mac, Linux, Chrome OS, Firefox, Opera
Main Features
Lightshot is very simple software. It is also quick to use and can effortlessly capture your screen! To inform you, Lightshot is developed by Skillbrains, and it offers different features and functions. Please see them below:
◆ It can capture your entire screen.
◆ It provides editing tools.
◆ It lets you upload your screenshots.
◆ It allows you to share your screenshots on social media.
◆ It enables you to search similar images on Google.
◆ It lets you print your screenshot immediately.
◆ It will enable you to copy your screenshots and paste them into your documentation.
◆ It supports PNG, JPG, and BMP formats.
Part 3. Lightshot Download
Lightshot is compatible with Windows, Mac, Ubuntu, Chrome, Firefox, IE and Opera. You can download Lightshot and install this software from its official page here:.
https://app.prntscr.com/en/download.html.
Part 4. Lightshot Review
Interface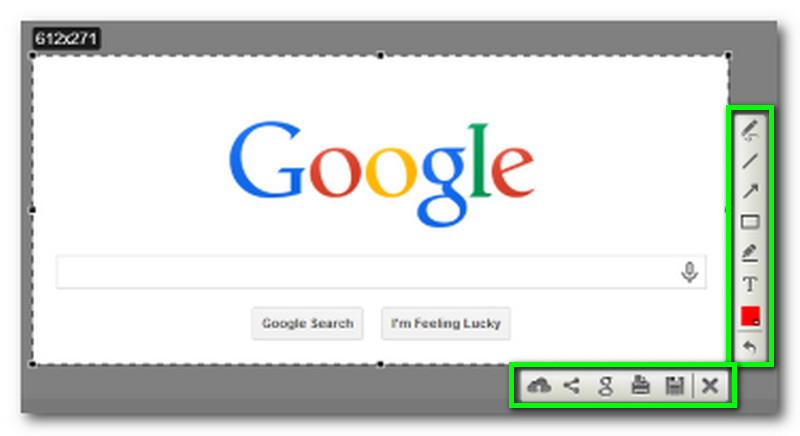 Lightshot has a primary interface. On the upper right part, you will notice the height and width of the selected area. The size, height, and width will depend on your chosen area. And on the left side, you will see the editing tools Lightshot provides. Lightshot has Pen, Line, Arrow, Rectangle, Marker, Text, and Color.
Moreover, you will see the other features and tools on the bottom left side. Do not worry because we will elaborate their uses to you one by one below. Overall, Lightshot has a light gray color that makes the interface simple.
Editing Tools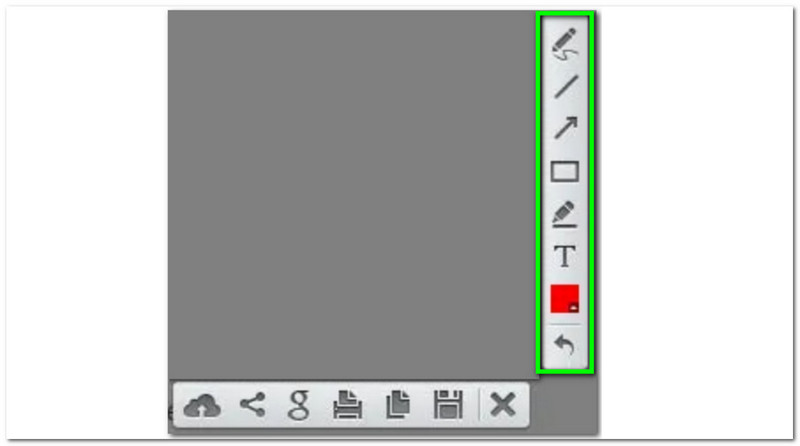 We are looking for editing features in every software, the editing tools. Lightshot provides a simple editing tool you can use, and you will enjoy using them. We will elaborate on every feature, and we will give some scenarios for you to understand each tool much better. Look at them below:
Pen - after selecting an area that you want to screenshot, you can use the pen whether you wish to draw or more. It has a comprehensive tool, and you can use the pen to make an object; you can also use it to underline a specific area.
Line - it is the tool that one uses. It creates lines. It could be a horizontal line, vertical line, and slant line.
Arrow - the use of the arrow when you want to show something, or you want to emphasize something on the screenshot. It can also be a horizontal arrow, vertical allow, and slant arrow.
Rectangle - this tool is self-explanatory. You can add a rectangular shape, and it relies on you if you want to add a small or big rectangular shape.
Marker - you can use this marker to highlight something, especially if you screenshot words of a paragraph. However, it is also a comprehensive tool that you can use.
Text - you can add the text you want and place the text everywhere on your screenshot.
Color is the first tool you need to consider before using the following editing tools: pen, line, arrow, rectangle, marker, and text. Why? Because you have to select a color first before adding anything. For example, you cannot change the color after adding the text. Lightshot provides primary colors, and you can add custom colors.
Additional Features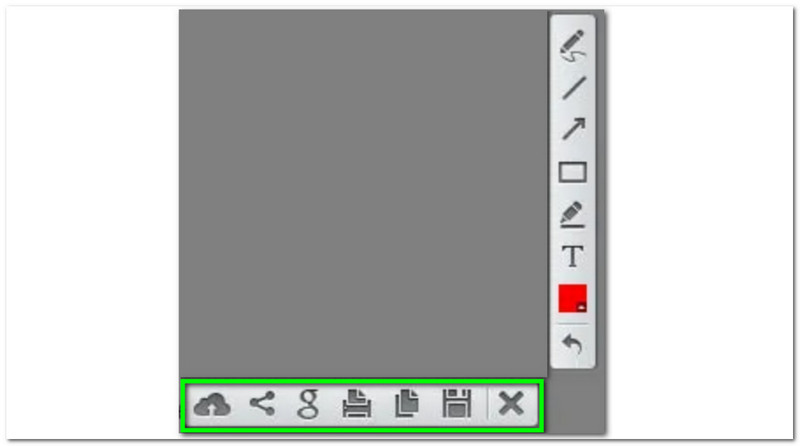 Share Your Screenshots
Lightshot allows you to share your screenshot immediately. It will not require you to open third-party software to share your screenshots with your friends, family, schoolmates, office mates, and more. After the screenshot process, you can now transfer it using social media networks. In addition to this, you can directly upload your screenshots to the cloud service, and prntscr.com provides it.
Search Similar Images on Google using Lightshot
It is one of the unique features of Lightshot. Have you heard of this kind of feature? Lightshot allows you to search similar images on Google. As an illustration, screenshot an area. Then, click the symbol of Google below or type CTRL + G. After that, Google will search automatically on what image you are searching for.
Print Your Screenshot
It is a standard tool for every software. Right after you take your screenshot, you can immediately print your screenshot by tapping the print icon below the interface or by typing CTLR + P.
Copy Your Screenshot
After you screenshot the area that you want, you can copy and paste it to Google docs, Microsoft Word, and more. It is much more applicable for the students or working persons who are usually documents.
Save Your Screenshot
Of course, this tool is a must to use in every software since you have to save your file. So, after you screenshot the area you desire, and after the editing process, if any, you can save by clicking the save on the left bottom part of the interface or by typing CTRL + S.
How to Use a Lightshot Screenshot?
Lightshot is convenient for taking a screenshot on your screen. This part will show you some basic steps to use Lightshot. Please see the instructions below:
1.
Download Lightshot on its main page. Please consider that after installing Lightshot, you will not see it right away.
2.
Go to your Icon Board, and there you will see Lightshot. Then, launch it. Or press the PrtScn key on your keyboard.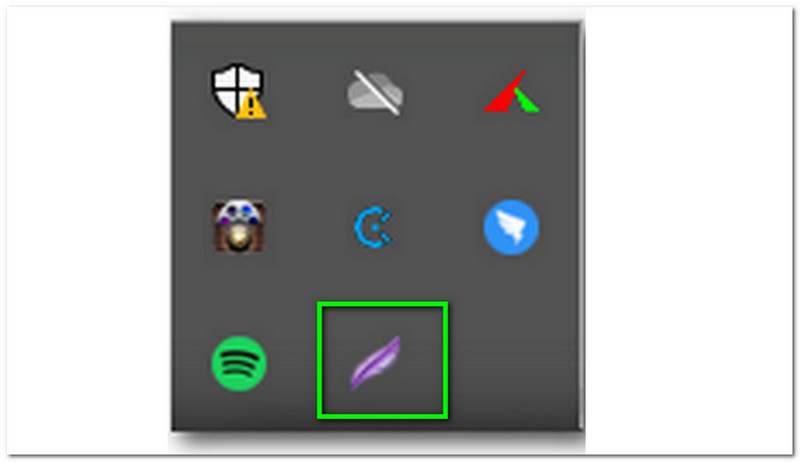 3.
Following that, you will see its interface. Then, you have an option to screenshot your entire screen or select an area that you want to capture.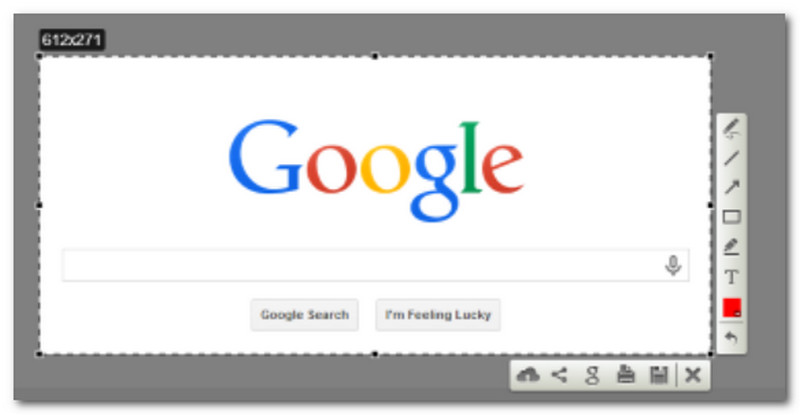 4.
Next with that, Lightshot lets you edit your screenshot.
5.
After all the edits, you can save your screenshot by typing CTRL + S.
Additional Information
Since you love the old Lightshot Chrome extension because of its simplicity and reliability, did you know that one of the reasons why Lightshot has the power to screenshot is because of the Chrome browser window? Also, it is because of the NPAPI technology. However, it was discontinued by Google. The exciting news is Lightshot for Chrome will be back with more outstanding features than before. It is because of the cutting edge-HTML5 technology. Do not worry since Lightshot will still let you screenshot your entire screen and upload it afterward.
Lightshot Commands or Lightshot Hotkey list
◆ To start taking screenshots, Lightshot will work with these commands and hotkeys: prtscr or command plus shift plus 9.
◆ To copy to the clipboard, you can choose these hotkeys: CTRL + C or command plus C.
◆ You can use these hotkeys to save a file: CTRL + S or command plus S.
◆ To edit the selected area, you have an option to use these commands: CTRL + E or command plus E.
◆ To upload a screenshot, CTRL + D or command plus D.
◆ To close the interface, you can choose these three options: ESC, CTRL + X, or command plus X.
◆ Press these hotkeys: CTRL + A or command plus A to maximize.
Part 5. FAQs of Lightshot Review
Is Lightshot safe?
Yes, Lightshot is safe. Even though this screenshot tool collects your data like full name, contact, email address, and profile information. However, Lightshot does not require you to use an account to upload images. In addition to this, they assure you that they do not sell and show your name, email address, and profile information.
Where can I find every screenshot that I have taken?
To find and see your screenshots, you must have an account on prntscr.com. You can obtain some information to register an account. Go to the Lightshot About gallery page.
What can I do if I accidentally upload a screenshot containing my personal information?
Lightshot allows you to ask the support team to remove the screenshot from prtscr.com with their available email. Or, you have an option to press the abuse button below the image of their website.
How to change the Lightshot keybind?
the keybind of Lightshot, you can press cmd + shift + 9. If it does not work, you can try to uninstall and reinstall Lightshot, and then press cmd + shift + 9 to try.
Lightshot won't upload, and how to fix it?
The keybind of uploading a screenshot within Lightshot is pressing Ctrl + D on Windows or Command + D on Mac. Then you can check the third-party app or websites to see if their security choices support Lightshot screenshot uploading. Besides, it would help if you used both a VPN connection and the Lighthouse browser add-on or extension to upload the screenshots.
How to change Lightshot save location?
To change the Lightshot save location, do not use the hotkey for the first time. Instead, click on the Save button and save the screenshot to wherever you want. After that, all screenshots will be automatically saved to that selected folder.
Part 6. Best alternative - AnyMP4 Screen Recorder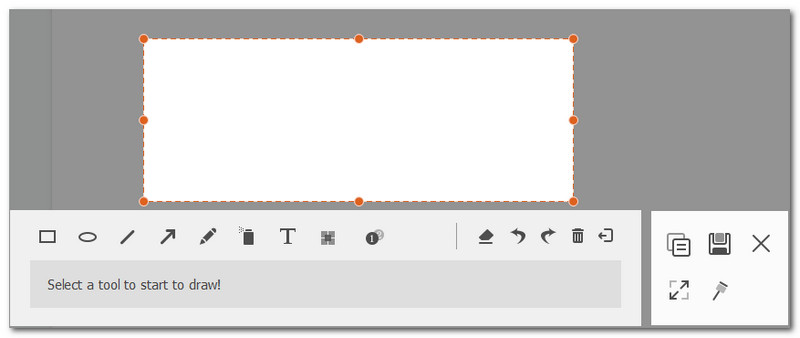 Finally, we have a clear idea about Lightshot. However, we know that it is a screenshot tool only. For that reason, we have prepared a Lightshot alternative which is AnyMP4 Screen Recorder. It is a screen recorder that can take screenshots for full-screen, scrolling screen, and selected regions. In addition to this, it also has a video recorder and audio recorder. Plus, it allows you to record your gameplay. Thus, if you are looking for the best alternative for Lightshot, try AnyMP4 Screen Recorder for a better experience. You can also install it for free, and it offers a free trial.
Conclusion
What can you say about Lightshot? To sum up everything, we have shown you Lightshot advantages and disadvantages, and we hope that it helps you a lot to consider using Lightshot. Moreover, we provided a simple rating about its interface and more. Also, we will tell you its main features. What is more? We show almost everything with you about Lightshot. To end, we hope that we will see each other again in the following article!
Did you find this helpful?
332 Votes
YES

Thanks for letting us know!
No

Thanks for letting us know!
Best Screen Capture Software
AnyMP4 Screen Recorder
Capture every moment in desktop, browsers, programs and webcam.