Top 7 DVD Burner Tools in 2022: In-depth Review of their Features, Pros, & Cons
There are many kinds of storage out there, especially with digital aspects. However, burning your files on DVD is one of the safest and most secure ways to save our files. As we all know, DVDs are much safer from malicious malware and viruses than digital storage. Many media companies practice this storing because they contain essential files for their works. But, it does not mean that they only can do it. We can now easily do it because we have a lot of fantastic DVD Burners that can help us with that. In connection with that, this article proposes to review seven of the great tools to use for burning. As an overview, the software we will examine is Aiseesoft Burnova, VSO ConverterXtoDVD, ImgBurn, Aiseesoft DVD Creator, CDBurnerXP, DVD Flick, and DVDStyler.

Part 1. Best 7 DVD Creator
Aiseesoft Burnova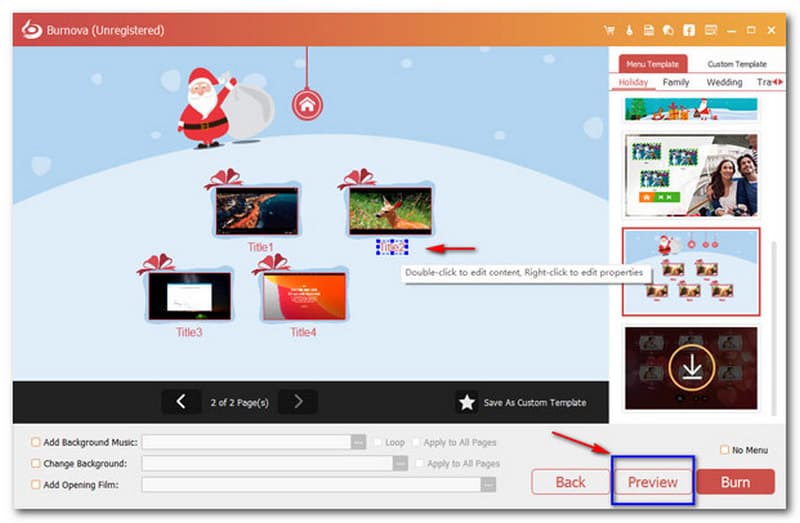 Best for: Professional burning process.
Platforms: Windows 11/1018/7/Vista/XP
Price: $23.20
Aiseesoft Burnova is one fantastic software to burn DVDs. As we prove that statement, this software is straightforward to use yet able to do flexible features. Indeed, Aiseesoft Burnova will allow us to burn DVDs effectively. Aside from that, it also possesses extra features that are beneficial to our burning process. First of these, the various templates it offers include holiday, family, travel, and more styles. We can also add its editing features that we can use before creating a DVD. These features are beneficial in making our DVD files more presentable and look professional. What more we can get with this tool is its ability to preview your file effects. This feature will allow you to see if there is a need to adjust and modify your video before burning it. That means Aiseesoft Burnova is an effective and flexible tool. There is no doubt why it is one of the best. You get it now for free and discover more features we can enjoy.
Pros

It is a flexible tool to use.
It conveys a fast burning speed.
The pricing plans are affordable.
Cons

The pricing plans are affordable.
VSO ConverterXtoDVD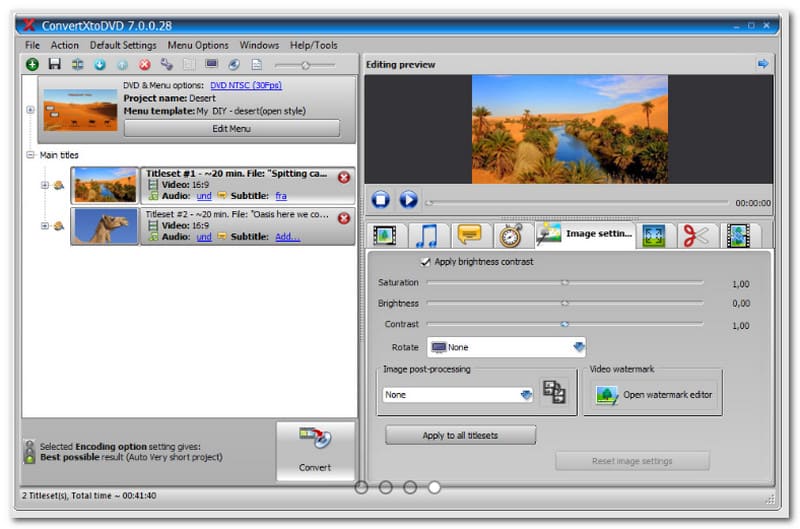 Best for: Supporting multiple file formats.
Platforms: Windows and macOS
Price: $44.99
VSO ConverterXtoDVD is another effective for burning video to DVD with ease. One of the best things about this tool is to try it before buying it. The tools will allow you to try all of its features for free, and you will decide if it is suitable for you. In addition, the device comes with fast process technology and other efficient features. Though the tool is a converter, it offers a practical quality for creating DVDs. It proves that VSO ConvertXtoDVd is a super flexible tool. These features for the conversion and burning process come with high-quality output.
Pros

The tool is efficient and effective.
It offers multiple features.
It is easy to use.
Cons

The full version is costly.
ImgBurn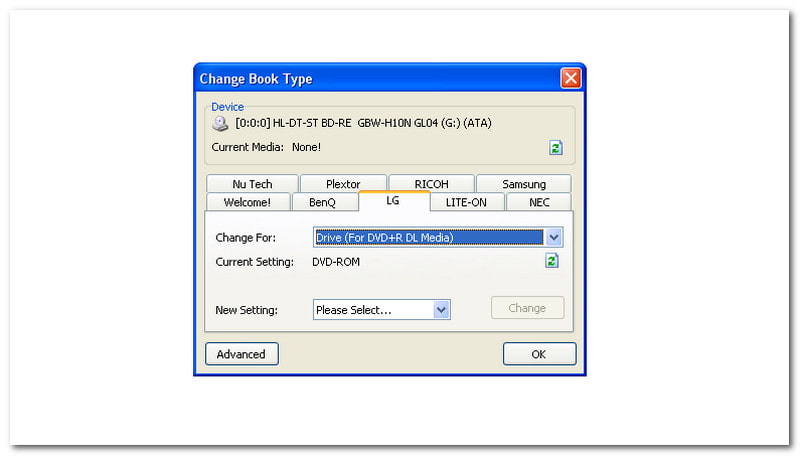 Best for: User who has advanced knowledge of the burning process.
Platforms: Windows XP/7/8/10 and Linux
Price: Free
ImgBurn is a thin, effective, powerful, and clever tool. That is because of its ability to give us unique features in terms of free-burning DVDs with Windows 10 and later. LG Electronics creates this software to help users in a lot of ways. Aside from burning, ImgBurn offers unique features like the support for book type and bit settings on DVD+R or DVD+R Dl. These features are not standard with other tools. The software belongs to one of the best DVd creators because of its unique features. However, those features are still enough to describe ImgBurn. We can get more features when we start utilizing it.
Pros

It offers advanced features.
Fast-burning software.
Cons

Its web page is confusing.
They required advanced knowledge of burning DVDs.
It is not persistent in performing.
Tipard DVD Creator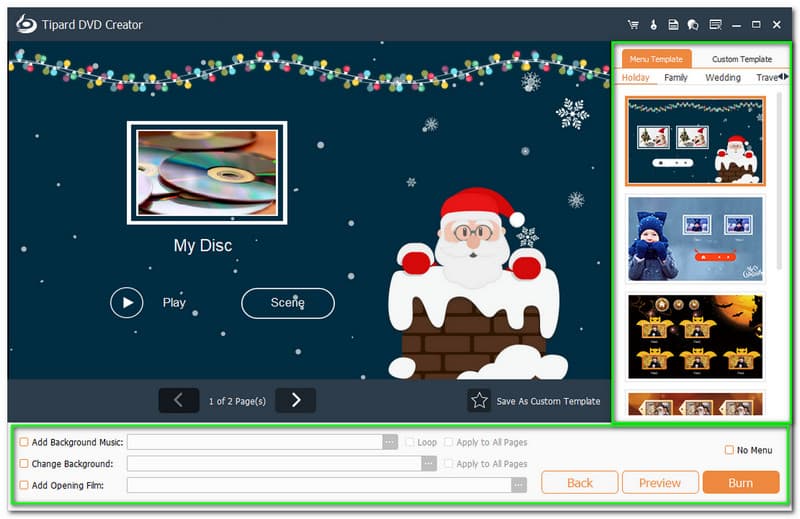 Best for: Multiple DVD processes.
Platforms: Windows and macOS
Price: $35.00
Tipard DVD Creator is a professional and the best DVD burning software nowadays. That is because of its effectiveness, effectiveness, and flexibility. It is an effective tool because it offers features that allow us to create DVDs with high-quality output instantly. The software can also open a DVD movie directly by navigating the VIDEO_TS folder on the hard disk. As an extra feature, the tool also allows us to customize DVD menus, including templates and themes. In addition, Tipard DVD creators also possess hardware acceleration. For that, we can now expect a rocket DVD burning process. Overall, the tool is special software and deserves to be known as the best.
Pros

Rocket DVD burning process.
It is straightforward.
It is often updated.
Cons

The full version is not free.
CDBurnerXP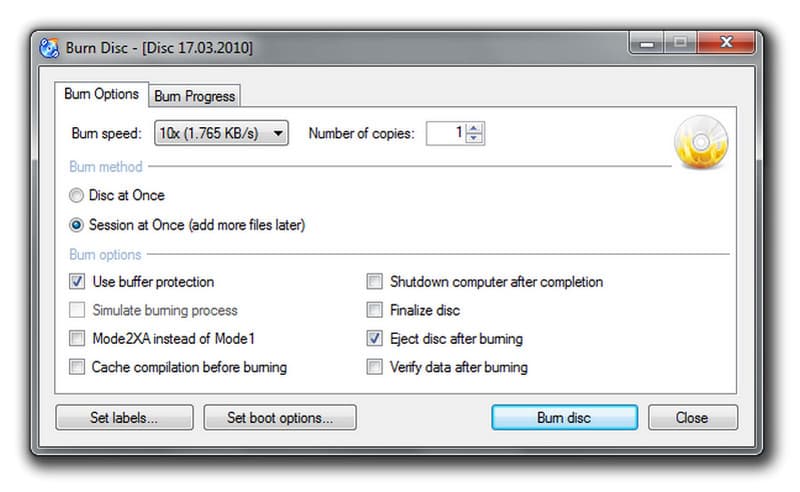 Best for: Cost-efficient burning process.
Platforms: Windows Vista/XP/7/8/10
Price: Free
CDBurnerXP is another free DVD burner and maker software that also possesses the ability to create ISO from DVD. For that reason, we can now see how flexible and efficient this tool is in giving us valuable features with our task. One of the reasons it is the best compared with other devices is its ability to verify the data after burning. CDBurnerXP is famous as the best tool for a specific reason.
Pros

It is a free tool.
The process of creating a DVD is effective.
Cons

The tool does not possess advanced features.
Its website is confusing.
DVD Flick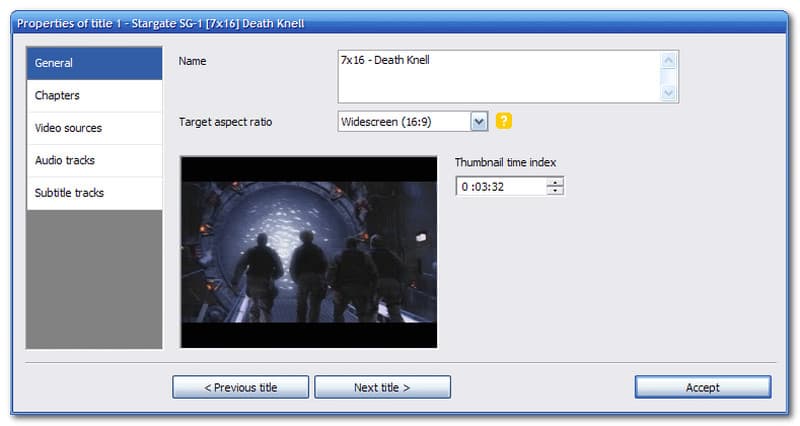 Best for: Instant DVD creation process.
Platforms: Windows Vista/XP/10/8/7
Price: Free
DVD Flick is a tremendous free DVD burning software for Windows 10, 8, 7, XP, and Vista. It is a straightforward tool that offers the practical ability for creating DVDs. Many users are suggesting this for the new users so that they will not have a hard time making their DVDs.
Pros

Simple to use.
It is free.
Cons

The features are limited.
The burning process is not speedy.
DVDStyler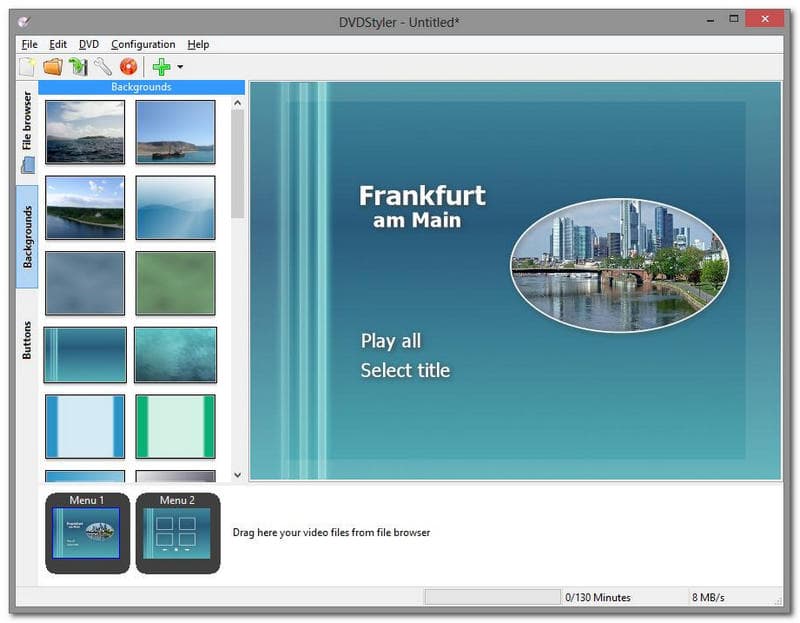 Best for: Cross-platforms free DVD authoring software.
Platforms: Windows and macOS
Price: Free
DVDStyler is a great tool we can use to burn DVDs for macOS and Windows devices. Talking about the capabilities of DVDStyler, the agency is a professional DVD creator that offers a simple feature similar to DVD Flick. They may be the same as DVD creators, but DVDStyler poses extra features that we cannot see with DVD Flick. A few of these features are the scaling button and graphic object, navigation customization using your DVD scripting, and more.
Pros

It is a free DVD creator.
The straightforward process of the burner.
Cons

The interface is a bit old.
There is an availability of advertisements.
Part 2. Comparison of Best DVD Creator
Best DVD Creator
Aiseesoft Burnova
VSO ConverterXtoDVD
ImgBurn
Tipard DVD Creator
CDBurnerXP
DVD Flick
DVDStyler
| | | | | | | | | | |
| --- | --- | --- | --- | --- | --- | --- | --- | --- | --- |
| Platforms | Price | MoneyBack-Guarantee | Customer Support | Ease-to-use | Interface | Features | Supported DVD Formats | Editing Tools | Other Features |
| Windows 11/10/8/7/XP/Vista | $23.20 | 30-day Money Back Guarantee | 9.4 | 9.4 | 9.3 | 9.7 | DVD discs, DVD folder, DVD ISO files | Trim, crop, rotate, adjust brightness, add watermark, edit subtitle | Insert subtitle, supports Intel, CUDA, and AMD, preview, Blu-ray maker |
| Windows and macOS | $44.999 | 30-day Money Back Guarantee | 9.0 | 9.0 | 9.2 | 9.1 | DVD disc, DVD files, DVD ISO | Edit background videos,l crop, trim, pad, rotate | Add templates, add menu, animation, insert subtitle and chapters. |
| Windows, Linux | Free | Not Applicable | 8.9 | 8.7 | 8.9 | 9.0 | DVD disc, DVD files, ISO | None | Book type, bit settings |
| Windows and macOS | $35.00 | 30-day Money Back Guarantee | 9.4 | 9.6 | 9.5 | 9.5 | DVD discs, DVD folder, DVD ISO files | Add background music, add subtitle, merge, split, edit menu, trim, adjust, crop, add watermark, rotate, flip, filters | Real-time preview, customizable DVD menu |
| Windows Vista/XP/7/8/10 | Free | Not Applicable | 9.2 | 9.2 | 9.0 | 9.4 | DVD discs, DVD folder, DVD ISO files | None | Create bootable discs, multi-language interface |
| Windows Vista/XP/10/8/7 | Free | Not Applicable | 8.6 | 8.6 | 9.0 | 8.5 | DVD discs, DVD folder, DVD ISO files | None | Add subtitle and menu |
| WinodwsmacOS | Free | Not Applicable | 8.7 | 8.5 | 9.0 | 8.5 | DVD discs, DVD folder, DVD ISO files | None | Customize navigation, parameter settings, and graphic buttons |
Part 3. FAQs about Best DVD Creator
What is the suitable writing speed to burn DVDs?
The best speed for burning DVDs is 4X. However, it is much better if we can burn 2X. The slower pace of your burning process, the more secure your DVD will not lose or skip any data or files.
How long does it take to burn a DVD?
The time for burning a DVD will depend on the layer of your DVD. Burning dual-layer DVDs with 2.4X speed will commonly take 30 to 40 minutes. While burning with 8X speed will only take 15 to 20 minutes. However, we need to be careful because the more you have in burning, the more chance we lose our data or files.
May I enhance my file before burning it to a DVD?
Enhancing your media files before burning them to a DVd is possible. There is a lot of software that offers built-in editing tools like the Aiseesoft Burnova and VSO ConvertXtoDVD. These two DVD creators will provide you with practical tools for editing files, such as modifying the video background, adding subtitles, enhancing the video, etc.
Conclusion
As we conclude, the tools above are effective software to burn a DVD. That is possible because of their features. At this moment, we do hope that you already know what the suitable DVd creator for you is. You can use their main features, pros, cons, and the comparison chart above as a deciding factor to know what is the best for you. You can also visit our website and see more informative articles and helpful solutions with our media files.
Did you find this helpful?
261 Votes
YESThanks for letting us know!
NoThanks for letting us know!
Aiseesoft Burnova
Create MP4 MP3 into Blu-ray and DVD disc, folder and ISO file.