How to Crack WiFi Password with Android, iPhone, Windows, and Mac Easily
Since our WiFI passwords are very private, there are times that we may forget them due to the combination of complicated characters. If that is the case, connecting to your WiFi internet connection will be a problem now. Therefore, we must think of a great solution that instantly eases our struggle. In line with that, cracking your WiFi password can be an effective solution to get back your WiFi connection. We will show the best ways to crack a WiFi password using different Android phones, iPhone, Windows, and Mac devices. For that, shall we now answer how to decrypt WiFi passwords in simple methods and steps? Let us now ease your problem through this article. Here are the solutions you might need applicable to different situations and devices without further discussion.

Part 1. How to Crack WiFi Password on Android
We can use and get numerous applications from the Play store. So that it will become possible for us to crack WiFi passwords using Android. In line with that, here are the simple steps we need to take to crack a WiFi password with our Android smartphone using WiFi WPS WPA Tester.
1.
Download WiFi WPS WPA Tester on Google Play Store and install it with your Android phone.
2.
Next, you need to enable the WiFi Setting of your Android or kindly turn it On.
3.
Open the application and allow it to have access to your Location.
4.
You may now proceed in scanning a WiFi network nearby for a few seconds.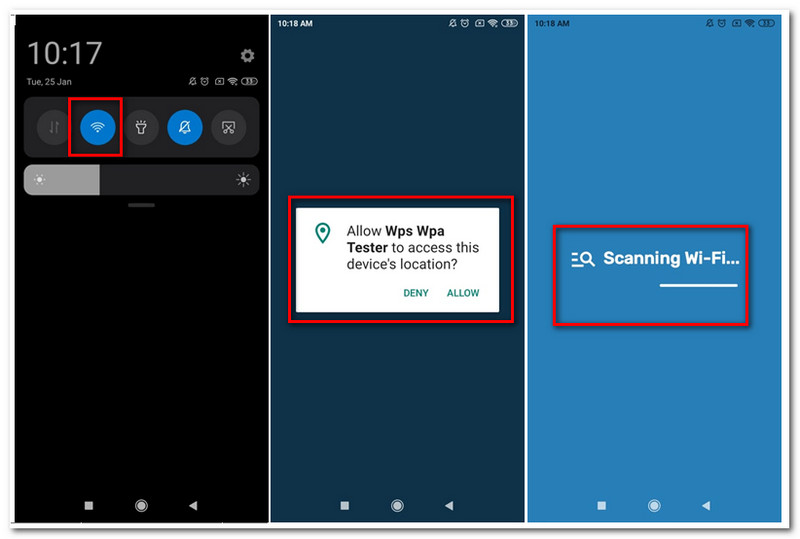 5.
It will present you with a list of the available WiFi networks nearby. Just click the internet you want to crack the password.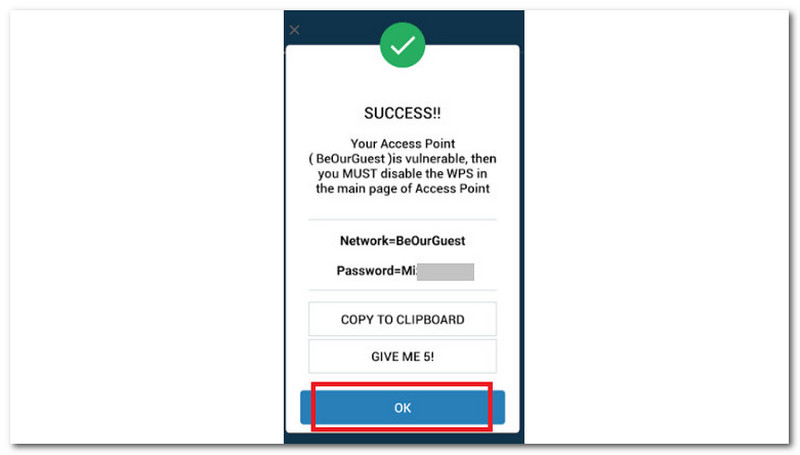 Part 2. How to Crack WiFi Password on iPhone
A Windows operating system computer is one of the best technologies to crack our WiFi password. For that, cracking your WiFi password using Windows is one of the easy ways to crack passwords. In line with that, we will show you a method that we can follow in cracking a WiFi password. You only need the PassFab WiFi Key on your computer. It is a great tool that we can use to make the process effective. You may now look at the instructions that you can follow below.
1.
Open the WiFi master on your iPhone device.
2.
Allow a few access with your phones, such as the Location and the Tracking.
3.
As we start cracking a WiFi password, click the Scanner icon at the top of the interface. Then, ready the phone connected to a WiFi you want to crack.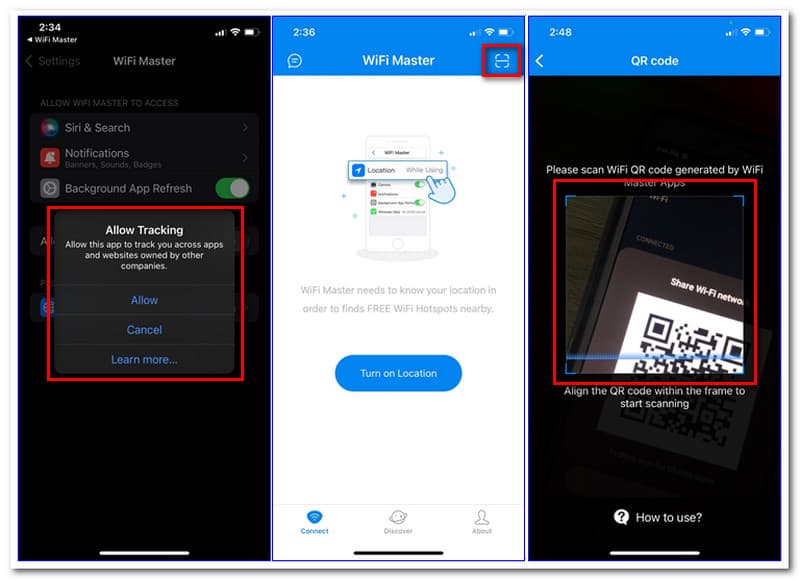 4.
A little information about the WiFi will appear on your screen. That will be the last step in this process.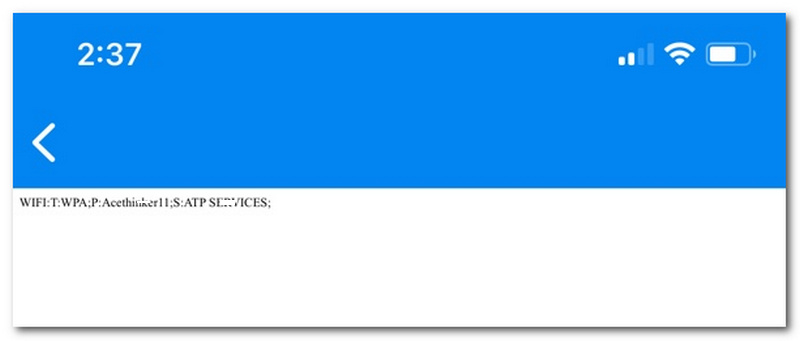 Part 3. How to Crack WiFi Password on Windows
To crack the WiFi password on iPhone, you should follow the steps as the following:
1.
Open the PassFab WiFi Key with your Windows computer.
2.
At the software interface, if there is no SSID on the list. Click the Refresh List on the bottom left side of the corder.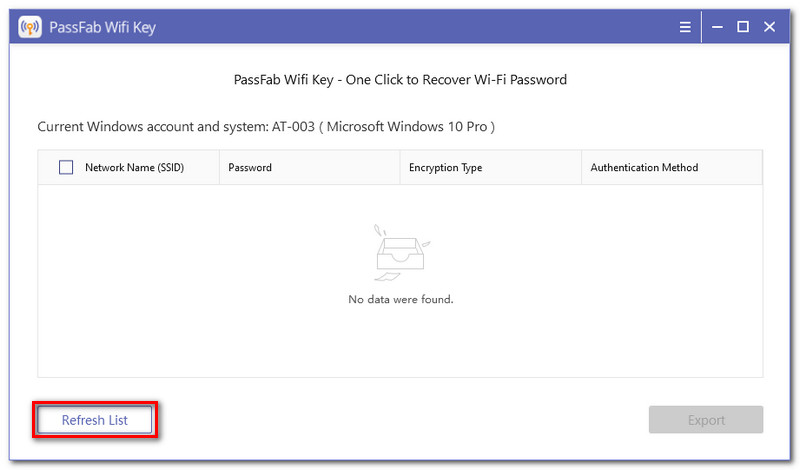 3.
You can also click the scan on the screen to see the WiFi network nearby. You can see it with a blue button.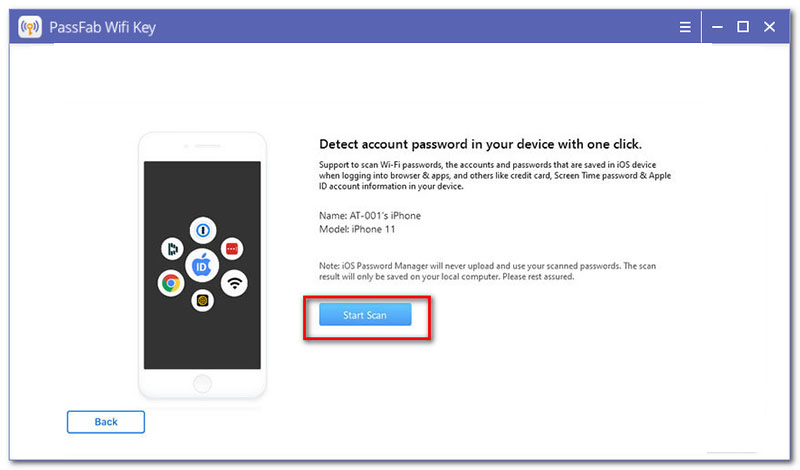 4.
After the process, you may now see a numerous list of the SSID nearby, including your WiFi password. Then click on the password to see it.
Part 4. How to Crack WiFi Password on Mac
Cracking a wireless network using a Mac is not easy to do. It is one of the hardest, overwhelming things to do. You will need numerous tools to make the process successful in this process. Without further discussion, here is how to crack a WiFi password with your Mac.
1.
Start the KisMac on your Mac. From there, choose the network you want to hack.
2.
After that, click the Network and Deauthenticate to be connected to reconnect in the network.
3.
After that, there will be numerous devices connecting to the network, which means you are also getting the information of a network. You will see the details you need in the KisMac dump file.
4.
After using that, use the Aircrack-in that will enable you to run a dictionary attack. It would help if you used the command aircrack-ng -w >path to word lists> -e >SSID of the network to be attacked> >path to dumps>.
5.
Then after that, you just need to wait for a few seconds on the list, and you will now see the password of the network you want to crack.
Part 5. FAQs about How to Crack WiFi Password
Is there a great application that we can use in cracking the WiFi password on my Android phone?
Yes, Android devices are one of the effective technologies we can use to crack a WiFi password. However, we can use no built-in features to make it possible. In that case, you will need a tremendous cracking application for that. The Hack WiFi Joker, WiFi Chua, WiFi Password Hacker Prank, and more. These are the most effective applications for our Android and many people say these are the best WiFi password cracker apps for Android.
Is cracking a WiFi password safe to do?
Cracking passwords is something that many people do not want to do. It may cause unwanted occurrences for us and our devices. It depends on the application we are using. Some applications may come with unwanted malware that can cause serious injury to your devices. However, the act is still yours if you will take the risk. If it is necessary for you, you must be careful with the software you will use. Overall, it is not that bad at all.
What types of WiFi networks are hard to crack?
A wireless type of WiFi network is a kind of internet connection that is hard to crack. Primarily, these networks are secured with a strong password because it is the standard way to connect with the internet. As a specific detail, these are the WEP, WPA, WPA2 Personal, and WPA2 Enterprise.
Conclusion
The most straightforward ways to crack WiFi passwords, for instance, are there you go. It is essential that we should sometimes do this, especially if we forgot our WiFi password. Cracking it will be a great solution in getting back your WiFi password. We hope that this article will help you ease your problem if that is the case. If it is useful, do not forget to share it with other people too. More broadly, allow us to introduce this website to other users. It can also help us give numerous solutions to different problems.
Did you find this helpful?
383 Votes
YES

Thanks for letting us know!
No

Thanks for letting us know!