How to Reset iPhone and iPad Without Apple ID: No Hindrances Process of Resetting
Forgetting screen lock passwords, email, and even Apple ID can occur most of the time. Thus, forgetting it may bring many troubles. As we all know, the Apple ID of your iOS devices is one of the most crucial elements that you need with your phone. It allows you to access all of the services that the Apple company is giving you. These include your iCloud, iMessage, and more.
On the other hand, it is also great for modifying the setup up within your settings. An Apple ID can also reset our iPhones as we become more specific. That is why this can be a problem for people who forget their Apple ID and are planning to reset their devices. In line with that, this article exists to help these people to ease their problems. We help you with Factory reset iPad or iPhone without Apple ID. That is possible if we only dig deep with the proper steps and tools that we need to possess. Kindly check out all the details we will provide below this article. May we ease resetting your iOS devices even without using an Apple ID. For this, we shall now see this information as we solve your problems with resetting your iPad or iPhone.

1. Factory Reset iPhone iPad Without Apple ID (Best Way)
Forgetting your Apple ID might bring you troubles, especially in terms of Factory reset. It can be a hassle to solve this problem without adequately following the steps. Therefore, if you are now stressed with all of the hindrances you are experiencing about resetting your iOS, remember that Aiseesoft iPhone Unlocker is a great tool to save our process of resetting our devices. Aiseesoft iPhone Unlocker is a great tool that can make the process of resetting even without an Apple ID possible. That is why in this part, we will give you the easy process with detailed steps on how to Factory reset iPad without Apple ID. We may now begin with step one below.
1.
Go to the Aiseesoft iPhone Locker on your desktop device. If you still do not have the tool, you may download it for free with its official website and install it with your computer.
2.
Launch the tool and see its clean and intuitive interface with the icon buttons. Click the Remove ID, which we can see at the second icon box on the interface.
3.
The next step will require connecting your iPad to your computer through a cable. See the interface if you are connecting it successfully.
4.
After connecting your iOS device with your computer, it will lead you to a new tab that shows you a few reminders and warnings that we need to bear in mind before doing the process. After reading all the details, you may now click the Start button at the middle part of the interface.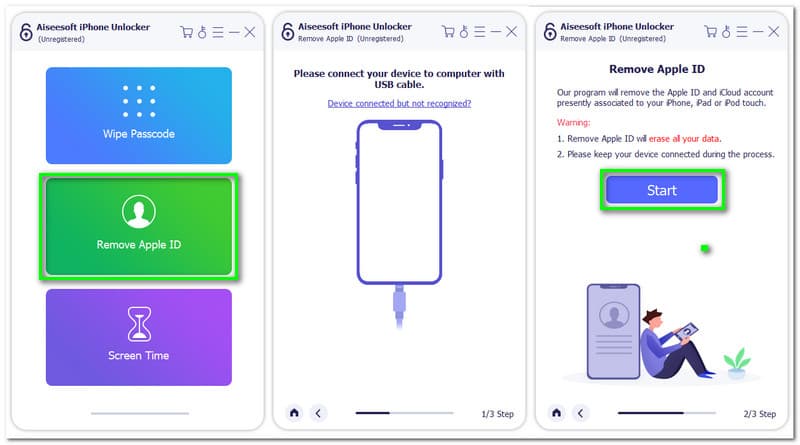 5.
The Start button will enable us to download the firmware package we need to remove our Apple ID. Please wait for a few minutes as we download and verify the firmware package we need. Then click the OK button.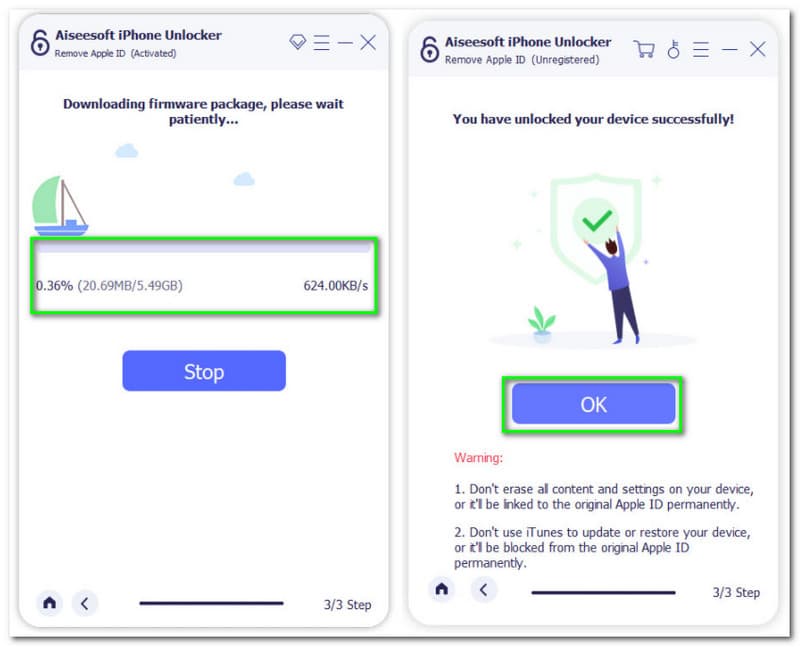 2. Factory Reset iPhone iPad Without Apple ID with the Help of iTunes
In addition, the most effective way to reset your iPhone iPad without a password is by the use of iTunes. iTunes is one of the most flexible tools we can use with our iOS devices. It can help us in many aspects, like the resting process of our iPhone iPad even without using the Apple ID. In line with that, we also want you to know how we can reset your iPhone iPad using iTunes without experiencing too many complications. Without further ado, here is the simple interface we need for making the process possible.
1.
You will need to download and install iTunes on your computer. Then connect your iOS device to your computer using your cable.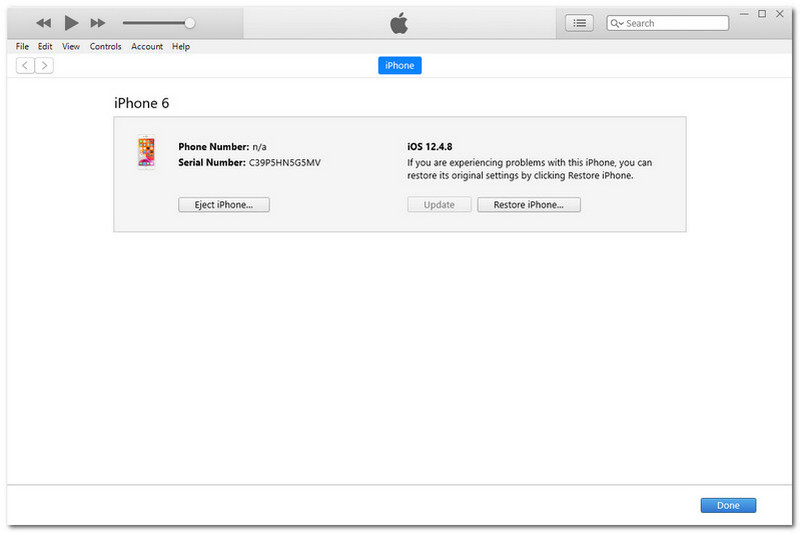 2.
From the left corner of the interface, you may now navigate and click the Summary.
3.
From the new set of options, kindly click the Restore iPad or Restore iPhone. It will enable the software to prompt. It contains questions for confirmation of your Factory reset. Please wait a few times for the loading contacting process of iTunes.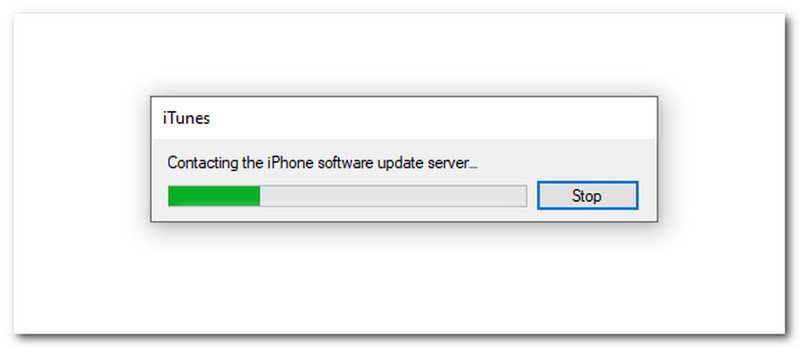 4.
Prop the pop-up tab, kindly click the Restore button for the certainty of resetting your iOS device.
5.
Then after that, please wait for a few minutes and let your iOS devices reset process finish.
3. Restore iPhone iPad to its Factory Settings via Recovery Mode
Restoring an iPhone or iPad using recovery mode is an alternative medium when your original plan of restoring does not make sense. Using the recovery mode for fixing might be for passcodes lost or forgotten, disabled devices, issues with passcode restriction, unable to turn off the Find My iPad/iPhone setting or your software is corrupted. In line with that, here is the simple step we need to follow in making the restoration process using Recovery Mode possible.
1.
Launch your iTunes on your device like a computer or MacBook.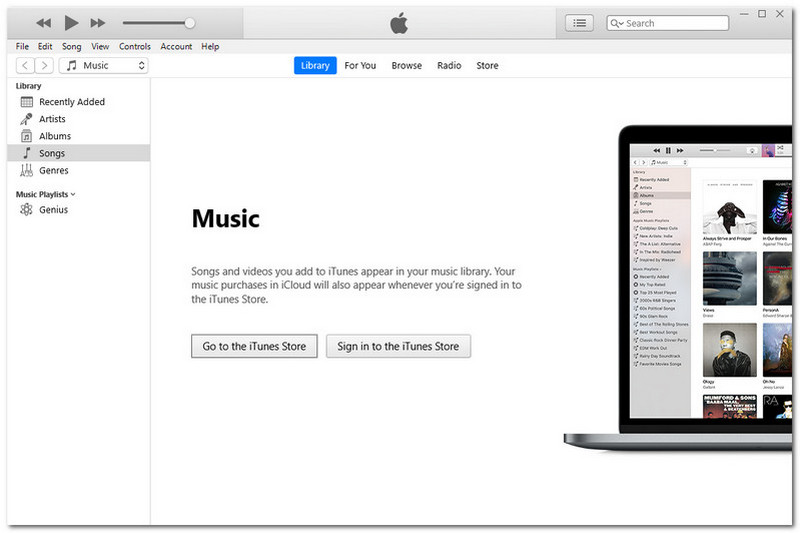 2.
Kindly connect your iPhone or iPad device using the USB cable with the computer to read and access the details and information within the device you want to connect.
3.
You need to press and hold the Home button and Power button on it concurrently from your iPad or iPhone for a few seconds.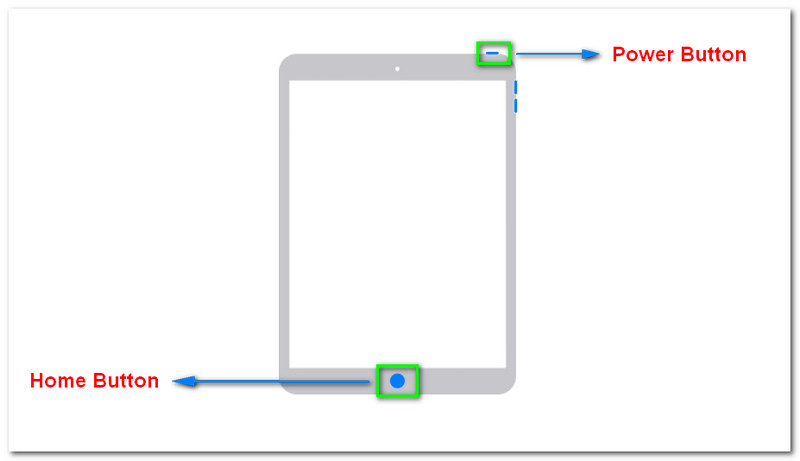 4.
Keep pressing it until you see the logo of iTunes appear on your screen.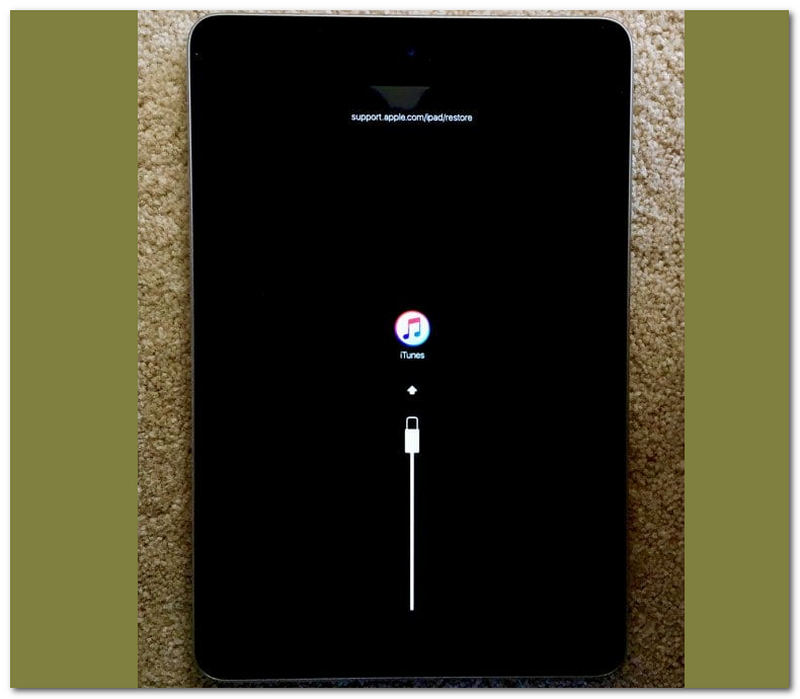 5.
Going back to your computer, you will notice a set of options on your iTunes. This option includes the Update or Restore. Kindly click the Restore button.
6.
Clicking it will be the start of the process of restoring. You may wait for more or less than 15 minutes. After that, your iPad will restart.
7.
Then after it, kindly repeat the step from Step 3, starting pressing and holding the Home button and Power button.
4. FAQs about How to Factory Reset iPhone iPad Without Apple ID
Is it possible to erase all the content and data settings with my iPad, even without iTunes?
Yes. It is possible to erase all of the contents and data settings within your settings even without iTunes. It is possible by going with your Settings. Scroll until you see the General option on the list from the options. From the General tab, locate the Reset option, which we can easily access at the bottom part of the setting. The following step will be selecting the Erase All Content and Settings. That step will enable you to restore your factory settings. After it, you will have two options, click on Backup, then Erase or Erase Now. This decision will depend on you. Wait for a few moments and let your devices automatically reset.
Does factory reset need an internet connection?
The importance of an internet connection with Factory reset will depend on the situation of your process. If your reset process does not have any significant downloads, then an internet connection will not be necessary with your strategy. However, if it has many essential downloads, you need access to your internet connection. In addition, an internet connection will also be beneficial if we need to activate something without an iPhone or iPad.
Is it possible to recover my data on an iPad or iPhone if we reset it accidentally?
If you have backed up your iOS data before factory reset, then it is possible to restore your data from the iTunes or iCloud backup. However, if you did not backup, then it is hard to recover data from an iOS device after a factory reset.
Conclusion
As we conclude, iPad and iPhone Factory reset without Apple ID is possible. That is because of different tools like Aiseesoft iPhone Unlocker, iTunes, and other built-in settings like Recovery Mode. Here, we can see the Aiseesoft iPhone Unlocker's capability in helping us reset our iOS devices even without an Apple ID. Therefore, we hope this solution allows you to reset your devices easily even if there is no Apple ID. If you still have problems with your iPhone and iPad, do not hesitate to visit our website for more solutions. There are tons of articles waiting for you out there. Visit it now.
Did you find this helpful?
273 Votes
YES

Thanks for letting us know!
No

Thanks for letting us know!
Aiseesoft iPhone Unlocker
Get into locked iPhone iPad iPod without password or Apple ID.