How to Watch Zee5 in the USA with Zee5 Free Trial and 4K Movies
There are millions of movies around the world. Nevertheless, you are located in the USA and want to watch movies on Zee5, an Indian movie streaming platform.Is that possible? This article will reveal to you how you can possibly watch Zee5 in the USA. Also, you will become familiar with many movies, series, and TV shows. Read now!

1. Overview of Zee5
What is Zee5?
Zee5 initially operates in India and offers numerous Indian movies, series, and shows. For that reason, most of the movies, series, and shows it offers are in their language. However, the good news about Zee5 is it provides subtitles you can enable anytime.
Furthermore, it has a free version, but you can also purchase their Premium plan to avoid the Ads, and you will be able to connect it to your Mobile Devices, TVs, and Laptops. Moreover, when you look at its user interface, you will appreciate it.
Why? Because its user interface is more professional and has a dark combination of colors. On the upper corner, you will see options such as Home, Premium, TV shows, Movies, Rent, Menu Icon, Search Bar, login, Register, and Subscribe. Then, upon scrolling down, you will see all the movies, series, and shows in various categories.
Pros

It has an excellent user interface.
It lets you explore your language, especially the Indian language.
It offers numerous categories.
Cons

Some users experience many streaming bugs.
There is a problem with its Premium plan.
It keeps on buffering and is unresponsive.
It does not play on some Smart TVs.
It has popping Ads on its official site.
New Movies on Zee5
◆ Har Har Mahadev
◆ Paper Rocket
◆ Coffee with Kadhal Movie
◆ India Lockdown
◆ Chup: Revenge of the Artist Movie
◆ Five Six Seven Eight
◆ Han Mana Har
◆ Mei Hoom Moosa
◆ Bai Ji Kuttange
◆ Atithi Bhoota Bhava
◆ Sohreyan Da Pind Aa Gaya
◆ Khuda Haafiz Chapter 2
◆ My Dear Bootham
◆ Kaaneyadavara Bagge Prankatene
◆ Janhit Mein Jaari
Best Zee5 Originals
◆ Shaadi Ki Aisi Ki Taisi
◆ Rangbaaz: Darr Ki Rajneeti
◆Saas Bahu Achaar
◆ The Broken News
◆ Never Kiss Your Best Friend
◆ Bloody Brothers
◆ Pavitra Rishta 2.0: It's Never Too Late
◆ Black Widows
◆ State of Siege
◆ Cold Lassi aur Chicken Masala
2. How to Watch Zee5 in USA
Just like other Indian movie streaming platforms, Zee5 is also considered as not available in many countries, and only India country can use it. Nevertheless, most other countries want to watch in Zee5 but cannot access it due to the geo-restrictions.
Some of the questions we have read are these; Is zee5 available in USA? And do you think there is a way to watch Zee5 in the USA? Of course, there is! All you need to have is a VPN, a third-party software. However, you must spend money on it.
If spending money for you is nothing, you can proceed to read this part. Below, we prepare one VPN software, and we prepare a step. Therefore, you can follow the steps and use them as a guide, especially if you want Zee5 in the USA.
1.
Go to the official site of the VPN you chose. For example, Ivacy VPN. Then, browse their plan and purchase, depending on your need. It offers numerous plans.
2.
Following that, you can now download Ivacy VPN. After that, log in using the details you received in your email. Then you can now access your VPN account.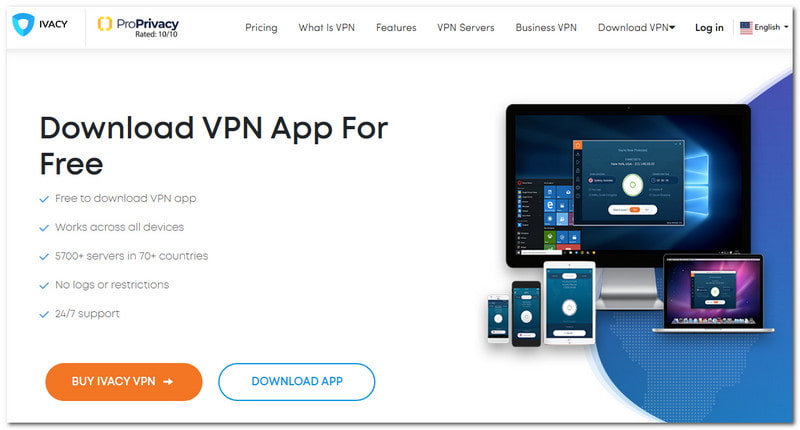 3.
Select an Indian VPN server that comes from the servers and is available to connect. After that, you can start watching on Zee5 in USA
After reading the steps, we can conclude that watching Zee5 in the USA is possible using a VPN.
Finally, we already know that using VPN can access Zee5. But again, you need to spend money on that because you need to buy a VPN and download and install it on your computer. In addition, there are many hassles you need to do. However, after that process, it will be worth it because you can watch movies, series, and shows on Zee5.
3. Best Zee5 Movies, Series, Shows
5 Best Zee5 Movies
Tamasha (2014)
◆ Tamasha is a movie on Zee5, directed by Imtiaz Ali and starring Deepika Padukone, Ranbir Kapoor, Vardhan Sahni, and Yash Sehgal. It is a drama movie about Ved and Tara, who they meet in Corsica on their Vacation. Both hide their real identities, but after four years, they meet again and notice each other's changes.
Baaghi (1990)
◆ Baaghi is directed by Deepak Shivdasan, ruled by Nagma and Salman Khan, and is an Action and Drama Genre. The storyline is about the prohibited love story of Kajal and Saajan. Therefore, their love story is not acceptable in the entire community. The question is, will the Saajan family accept Kajal?
Total Siyapaa (2014)
◆ Total Siyapaa is a Comedy-Drama Genre movie and is directed by Eeshwar Nivas. The cast are; Yari Gautam, Kiron Kher, Anupam Kher, and Cast Ali Zafar. The story begins when the young couple settles in London. Nonetheless, there was trouble after Asha introduced Aman to her crazy Punjabi family. Asha prays that they may accept Aman as their son-in-law.
Munna Michael (2017)
◆ Munna Michael is a movie that Sabbir Khan directs. The story runs around Munna; he is a street dancer hired by a gangster named Mahender. He trained him to impress Dolly, his lady–love. However, it turned out that Dolly fell in love with Munna. That is where Mahender goes after the life of Munna.
NH 10 (2015)
◆ NH 10 is a Thriller-Genre movie starring Anushka Sharma, Ravi Jhankal, Shusil Tyagi, Ravi Beniwal, Darshan Kumaar, Neil Bhoopalam, Deepti Naval, and Kanchan Sharma. There is a young couple who was attacked by a gang. Now, Meera wants to save herself by seeking revenge on the gang. Can she do it alone?
5 Best Zee5 Series
Tripling
◆ Tripling is a series on Zee5 and is now on Season 3. Sumeet Vyas, Maanvi Gagroo, and Amol Parashar lead Tripling. It is a Comedy-Drama Genre, and it is all about the parents of Chandan, Chanchal, Chitwan, and parents who decide to divorce. But the three siblings invite their parents on an adventure.
The Broken News
◆ The Broken News is a new series of Zee5 that has Episode 5 in Season 1. The main cast are Amina Bendre, Jaideep Ahlawat, and Shriya Pilganonkar. It is a Suspense-Genre series about Awaaz Bharati and Josh, which has different principles and leads to a fierce fight.
Mukhbir - The Story of a Spy
◆ It is another latest series on Zee5 starring Prakash Raj, Zain Khan Durrani, and Adil Hussain. It is a Thriller-Suspense Genre with English subtitles. There was a super-trained spy that entered Pakistan and stopped Pakistan from attacking India. Will he survive doing it all by himself?
Aha Naa Pellanta
◆ Aha Naa Pellanta is a new series on Zee5 in Season 1 with 5 Episodes. It was roled by Raj Tarun, Shivani Rajasekhar, and Posani Krishna Murali. This is about a young couple, and Sinu vows to her wife that he will not flirt with a girl before marriage. But sadly, the bride runs on their wedding day.
Five Six Seven Eight
◆ Five Six Seven Eight is a Drama-Musical Genre series. The cast are; Ditya Sagar Bhande, Vivek Jogdande, and Nagendra Prasad. It is also the latest series of Zee5 and has 8 Episodes. Vikram and Semba have the same passion for dancing but tend to become competitors. However, they must team up to enter and save a national-level competition.
5 Best Zee5 Shows
Rabb Se Hai Dua
◆ It is a TV show in the Drama Genre and has 18 Episodes. The story of a TV show is about a married couple who almost has a perfect relationship. However, there comes a time when Dua's husband asks her permission to marry another woman. This TV show is roled by Aditi Sharma, Karanvir Sharma, and Richa Rathore.
Main Hoon Aparajita
◆ It is another latest TV show in Zee5 and is a Drama-Genre TV show about a wife whose husband left. Sadly, the husband left all the daughters with his wife, and Aparajita must raise her daughters and succeed in their life's challenges. Therefore, they can stand up high.
Pyar Ka Pehla Naam: Radha Mohan
◆ It is a TV show whose casts are Shabir Ahluwalia, Niharika, and Sambhabhana. Pyar Ka Pehla Naam: Radha Mohan is another Drama-Genre TV show with 211 Episodes. The story is about Mohan, who is a flute player. Her life became bitter after his wife died. Then, his childhood friend named Radha brings back hope to Mohan.
Sanjog
◆ Sanjog is a Drama-Genre TV show with 72 Episodes. It stars Rujut Dahiya, Rajniesh Dunggall, and Kamya Punjabi. The story is about the lives of two children, Amrita and Gauri. The story behind this TV show is that these two daughters are accidentally swapped during their birth. Will the truth prevail soon?
Tere Bina Jiya Jaye Na
◆ It is another Zee5 hot TV show in Drama-Thriller-Romance Genre. The story begins when Krisha Chaturvedi's taught that her life is more than a fairy tale since she met and married Devraj. However, Krisha Charurvedi discovers that she lives full of lies and deception.
4. FAQs of Zee5
Is Zee5 free?
Zee5 is not completely free. It offers Zee5 subscriptions, like Zee5 Premium, which costs $35.08. Nevertheless, you can access Zee5 and watch free movies, series, and TV shows but with Ads and limitations. Furthermore, you need to remember that there is no Zee5 USA subscription.
Is Zee5 available on Roku?
Based on our research about Zee5 and Roku, we can say that Zee5 is available on Roku. Again, Zee5 is considered one of the biggest movie streaming platforms, especially for Indian content. The good news is Roku enables audiences in more than 190 countries, and one of them is India.
How to cancel the Zee5 subscription on a laptop?
If you use your Google to purchase a Zee5 subscription, go to the Google Play Store app. Then, click your Profile Page and select Payments and Subscription. Now, choose Cancel from the Zee5 Subscription drop-down menu. Wait for the confirmation, and that is it!
Conclusion:
With the help of this article, we learn what Zee5 is, how to watch Zee5 in the USA, and become familiar with numerous movies, series, and TV shows. So much with that, we also leave you with questions and answers. Moreover, if you want another article like this, leave a positive comment below; see you again on our next upload.
Did you find this helpful?
189 Votes
YES

Thanks for letting us know!
No

Thanks for letting us know!
AnyMP4 Video Converter Ultimate
All-in-one video converter, editor, enhancer upscaled with AI.