How to Record Audio on Windows and Mac Computer
Podcasts, audio forums, music covers, and online discussion requires excellent software for recording your audio. It can provide us many benefits like accomplishing our work, for-profit, or entertainment only. Whatever your purpose in the recording is, we still need to make it excellently. That process will only be possible if we have great software and practical guidelines. In line with this, the purpose of this article is to help us make the recording perfectly. In addition, we will also present to you two of the best audio recorders in the digital market nowadays. These are the Aiseesoft Screen Recorder and the Audacity. Let us see what they can offer, and most importantly, we will see their effectiveness and complexity in the recording process. Buckle up, and we must learn and make our work efficient. Join us to discuss the things we need to remember when recording audio from a computer.

Part 1. How to Record Audio From Computer with Aiseesoft Screen Recorder

A hassle-free recording of our audio from the computer is a massive help for efficient work. That is why having excellent recording software to do it is essential. In line with that, we want to introduce you to the fantastic Aiseesoft Screen Recorder. This screen recording tool equips enormous features that we can enjoy without efforts. It is a screen recording tool suitable for screen recording tutorials and online forums or meetings. It is also a tremendous capturing tool of our gameplay, for it can support high-quality FPS. However, it is also a great go-to solution for recording audio on Windows 10 computers and Mac operating systems. It is not only for video recording but also can record internal and external sound from the computer. All of these come with high-quality outputs.
Furthermore, this portion will help see the effectiveness and efficiency of Aiseesoft Screen Recorder in terms of recording audio. We will show the simple steps with detailed information in line with that. Also, we have a few tips here that can help us do your job easier without complication.We shall begin the tutorial for recording audio from your computer without further ado.
1.
Launch Aiseesoft Screen Recorder software on your Windows or macOS computer.
2.
Kindly wait for a few seconds to load the recording software. After that, you may now see all of the feature icons we will utilize for our recording process.

3.
After that, from the interface, kindly locate the Audio Recorder feature icon. We can see it inside the second icon box. Click it.

4.
A new set of elements will appear on the screen. You may see different tools to use with the audio recording process. It is also important to remember to click the Microphone and System Sound. Enable them by swiping to the right the button underneath them. This action is an important step that enables us to capture audio.

5.
If you are done modifying the element you need to set, you may now start the recording process by clicking the REC button, which we can see on the most-right corner of the interface. It usually comes in red.

6.
You may start playing the sound or start speaking to record your audio. Let the recorder run until your recording is done.
7.
Click the Stop icon. A new tab will appear with a preview player to check your output. Click the Export buttons now as we get closer to the last steps.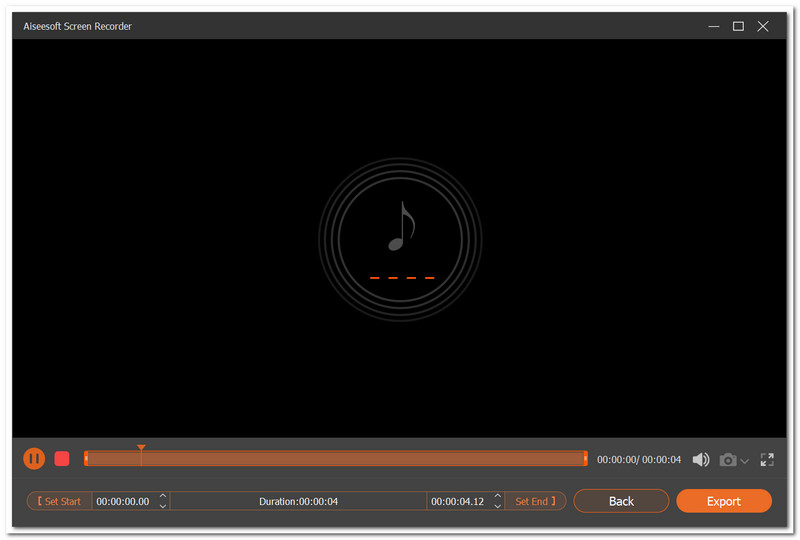 8.
After pressing the export button, a tab will appear where you can modify the metadata of your recording outputs. It includes the title, artist, album, composer.
Part 2. ow to Record Audio From Computer with Audacity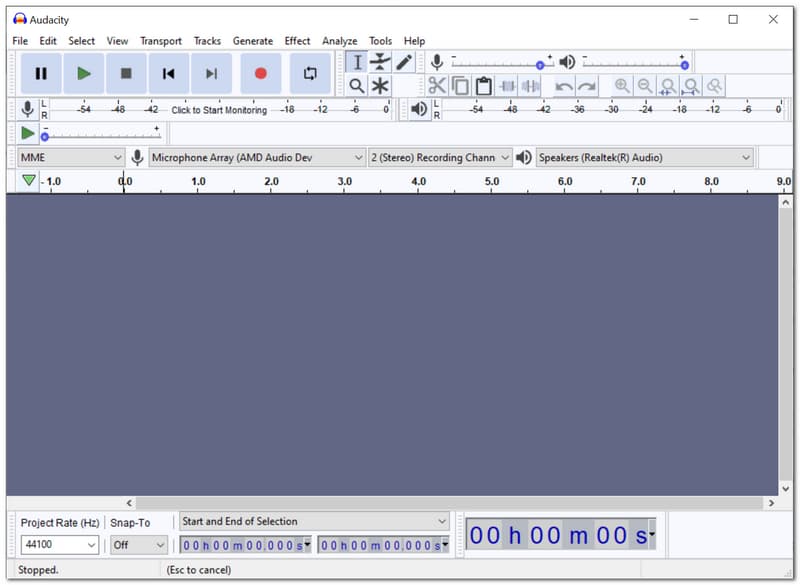 Audacity belongs to the most popular audio recording and editing applications on the market. It is popular among users who love to record voices for podcasts, vlogging, and other purposes. Despite being one of the few utterly free recording applications, Audacity has consistently proven its worth in the audio recording field. This fact allows many users to try out voice recording software without having to pay for it. In addition, Audacity exists for the people who want to record simple vocal audio for things like podcasts and audiobooks, rather than those who wish for a whole studio experience where they can create multi-track beats with spoken audio paired with loops or MIDI instruments. Consider Mixcraft 9 if you need more powerful audio recording software. That means Audacity is more about helping users gain a simple yet effective recording process. Indeed, Audacity belongs to the fantastic sound recording tool that we can use effectively for free.
1.
First, we must download and install Audacity on your computer. Kindly launch it with the proper installing process.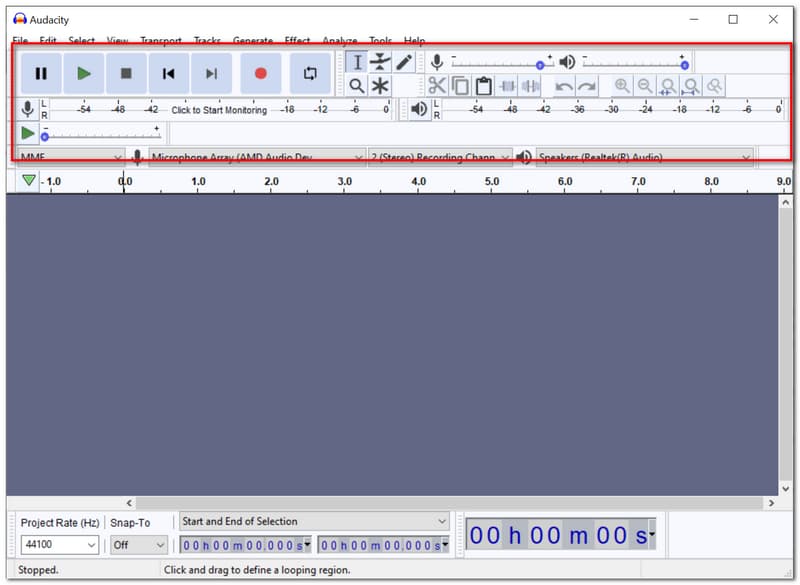 2.
From the interface of Audacity, you will see parameter settings that possess different features that may be beneficial to your recording process. Before we start recording our audio, we must adjust some settings. First, change the Project Rate (Hz). Choose the Hz you prefer on the drop list.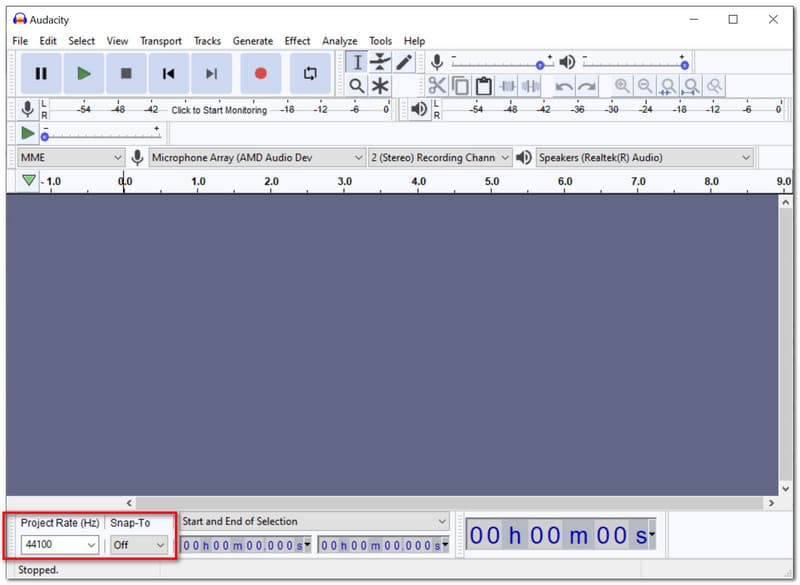 3.
Since we will record audio with our computer, setting up the Microphone and System Speaker is also essential. Locate the parameter settings in the top portion of the interface.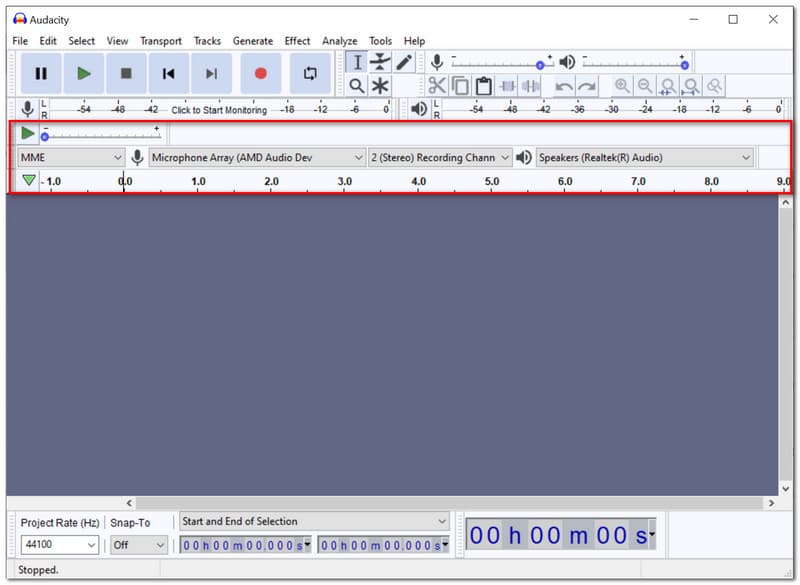 4.
After modifying the setup, it is now time to start the recording process properly. Click the REC button. We can see the button at the top of the interface.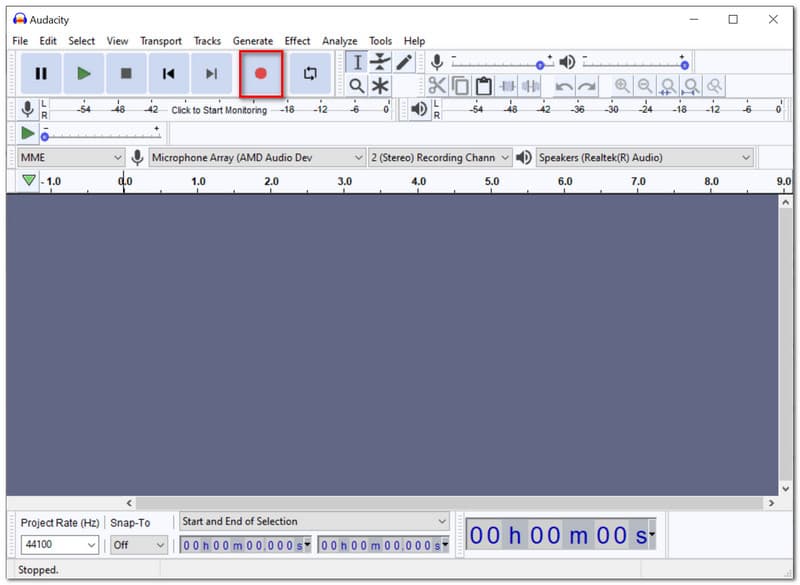 5.
Let the recorder run while playing the audio you want to capture. However, if you are done with your recording process, click the Stop icon at the top portion of the software.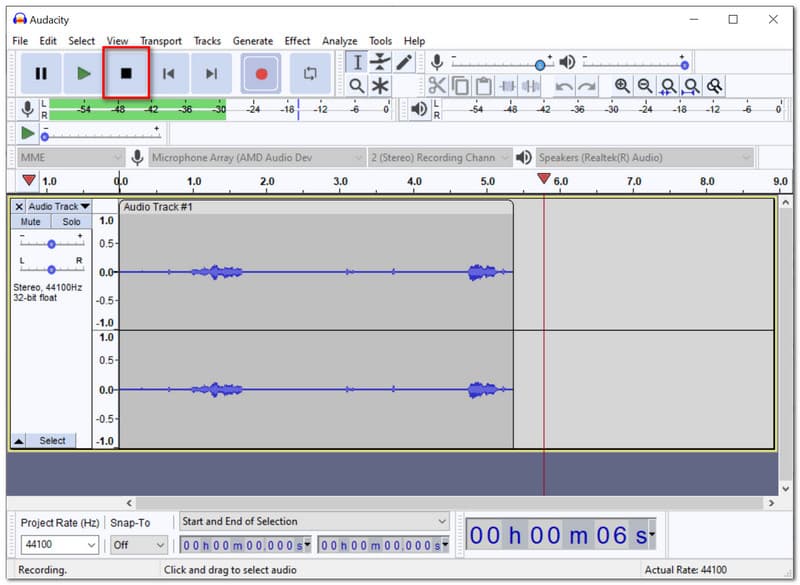 6.
All you need to do for the saving process of your recording output is click the File tab at the most left-top corner of the interface. It will show you a drop-list. Under it, click Export, then Export as MP3.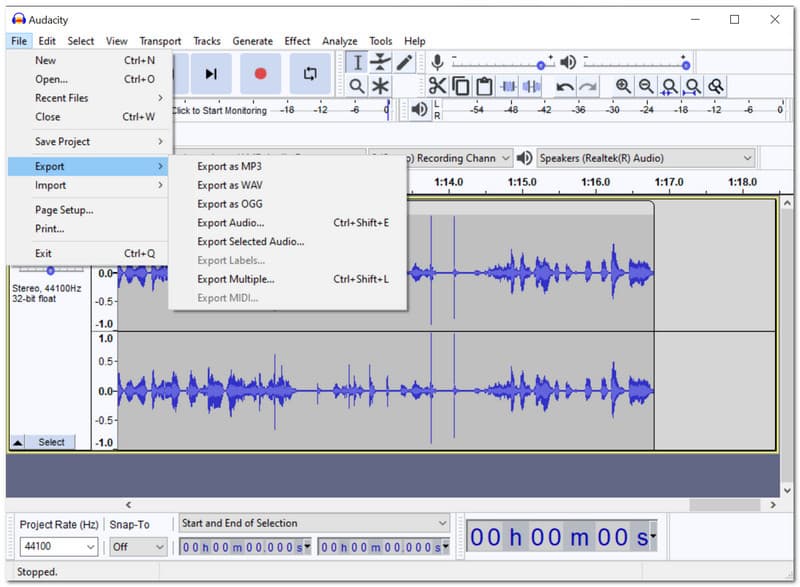 7.
The next step is choosing the folder where you want to save your output. Also, do not forget to click the Save button on Window Tab.
Part 3. How to Record Audio in QuickTime on Mac
QuickTime Player is not only a media player for Mac, but also has the capability of audio recording. It can record sound from computer microphone with simple 3 steps.
1.
Run QuickTime Player on your Mac.
2.
Choose the File menu from the top, and select New Audio Recording.

3.
Under the Options drop-down option, you are allowed to choose the internal or external microphone, and audio quality to output. Besides, you can adjust the audio volume to gt what you want.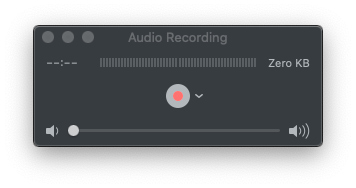 4.
Click the Record button to start recording and click it again to stop and listent to the audio recording file. You can save the audio recording file on Mac, if that is what you need.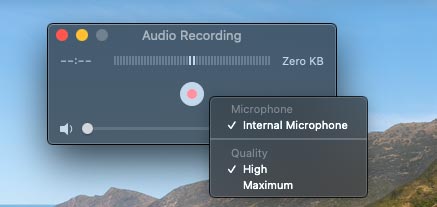 Part 4. FAQ about Record Audio from Computer
Does recording audio with a computer have parameters?
Yes. Recording audio from the computer comes with parameters. If you are using a Windows operating system computer, choosing a Windows WASAPI audio host is essential. Because the main parameters are the audio host and the loopback, on the other hand, in terms of the loopback device menu, we need to choose Stereo Mix to capture internal audio.
What are the reasons behind the failure in capturing my audio with my computer?
Different problems while recording your audio with your computer may occur for various reasons too. However, the following are some of the most common problems that users are constantly experiencing. The first of the reasons is the problem in terms of third-party sound-enhancing software. This problem includes Nahimic, Sonic Suite, and more. In this problem, we only need to disable the third-party software. Make sure to look for the articles that can help you with that. The second reason may come with the software you are utilizing.IIn line with that, it is highly recommended to reinstall the particular tool you are using. If the issue still occurs, it is time to look for another tool that can be effective for you. Another most common problem is outdated video card drivers. It is essential to make sure that our devices are updated to alleviate any hindrances with recording your audio.
What should I do to fix the problem of not recording audio on Windows 10?
In this problem, we only need to run the Audio Troubleshooter in Windows 10. Go to your Settings, then find the Update and Security. Under it, click the Troubleshooter Locate and run the Recording Audio Troubleshooter to ease the problem.
Conclusion
To conclude this article with a blast, those are the effective ways to record our audio with our computer. We can also see different tools that can help us make registering as smooth as possible. We can see how practical and straightforward Aiseesoft Screen Recorder gives us the features we need. Those features are capable of giving us a high sound quality of audio. On the other hand, we also have Audacity, which is also able for a great sound recording process. Please check out our website for more information about the recording software and more solutions in making our recording process possible. We have a lot to offer for you, everyone.
Did you find this helpful?
378 Votes
YES

Thanks for letting us know!
No

Thanks for letting us know!
Aiseesoft Screen Recorder
Capture every moment in desktop, browsers, programs and webcam.