WaveShop Review - Free Audio Editor for Windows PC
WaveShop is a free and open-source audio editing tool that mainly designed for Windows users. When you Google how to edit an audio file and search for a good audio editor, you may finally turn to WaveShop.

However, when you enter the WaveShop official site, you may be unsure whether you should use it or not, due to the old-designed web page. Considering that, this post like to give you a detailed WaveShop audio editor review. You can learn key features of WaveShop, main pros and cons, and then decide if you want to download and use it.
Part 1. WaveShop Audio Editor Review
WaveShop audio editor is a free and open-source audio editing tool for Windows users. It supports Windows XP/Vista/7/8 32-bit and 64-bit. As a fast, lightweight, and bit-perfect audio editor, WaveShop claims that samples aren't altered unless they need to be.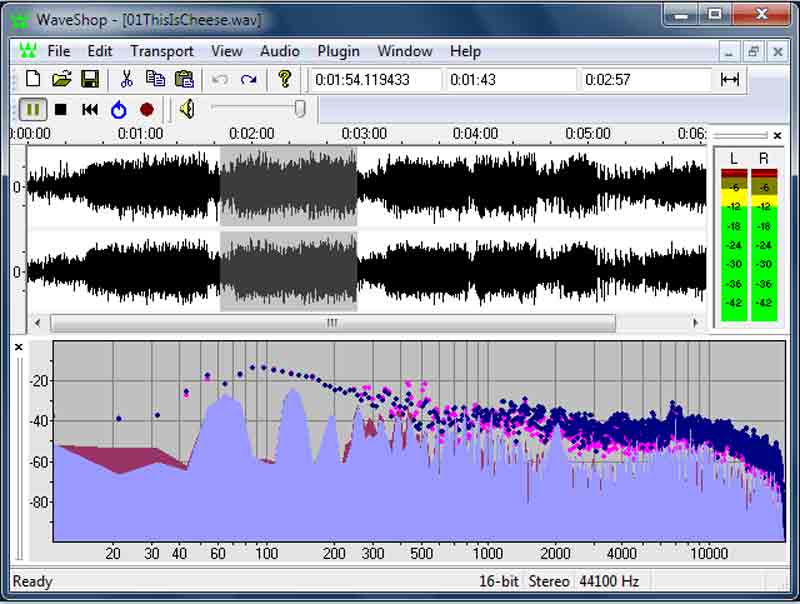 WaveShop carries some frequently-used audio editing features like cut, copy, paste, insert, delete and more. Moreover, this free audio editor is equipped with many other useful functions, including unlimited undo, reversal and inversion, amplify, fade in and fade out, peak statistics, extract, insert, delete or swap channels, edit surround speaker assignments, and more.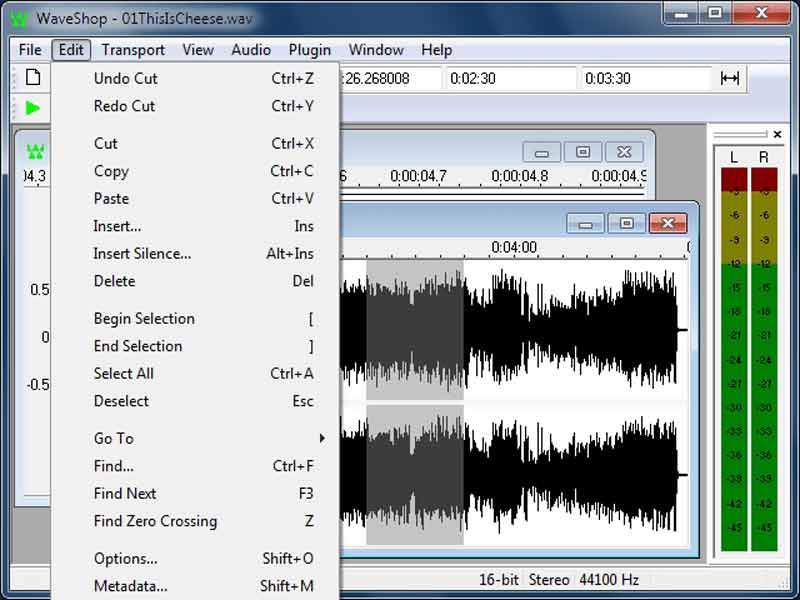 WaveShop audio editor supports most audio formats, such as AAC, MP3, FLAC and OGG/Vorbis. You can handily add your audio files to it and start the editing. It allows you to edit audio files even exceed 4GB.
Better than most other audio editors, WaveShop enables you to edit a portion of an audio file only affects that portion. Moreover, the blocks of audio can be cut and pasted without changing contents. It offers a fast audio editing speed.
There are 2 more useful features designed in WaveShop audio editor, audio recording and converting. It can easily capture sound played on your computer. In addition, it allows you to edit audio, convert sample rate and change audio format based on your need.
Part 2. Pros of WaveShop Audio Editor
WaveShop is a free and open-source audio editor.
Support many frequently-used audio formats like MP3, AAC, FLAC and OGG.
Multiple document interface, multi-threaded processing and real-time preview.
Unlimited undo, various sound effects, and audio recording and converting features.
Part 3. Cons of WaveShop Audio Editor
WaveShop audio editor doesn't offer downloads for Windows 10 PC and Mac.
WaveShop may crash when more massive edits or audio files are done or placed.
Free download from WaveShop site takes long time and may easily fail.
Does not support the sound recording from system audio card.
Poor site design and doesn't offer new updates or downloads.
Some latency may occur while the WaveShop audio recording.
Part 4. WaveShop Audio Editor Alternatives
As a free audio editor, WaveShop can help you deal with various audio editing works. However, it doesn't offer a download for Mac and Windows 10 users. Also, there are other reasons that you may not be satisfied with WaveShop. So, this part like to introduce you with 3 great WaveShop audio editor alternatives for you to choose from.
iMovie
iMovie is the official video and audio editor for Mac, iPhone, and iPad. It also has a Windows version for you to edit audio files on a Windows PC. It is equipped with many basic editing features like cut, combine, add filters, and more.
As the Apple default audio editor, it can give you a stable editing experience. You don't need to worry about the crash issue during the editing. Moreover, it allows you to export the edited audio with high sound quality. One thing you should know is that, iMovie is only compatible with MP3, WAV, M4A, AIFF, and AAC.
Audacity
Audacity is a very popular free and open source audio editor. Compared with WaveShop audio editor, it can work as a cross-platform tool to edit audio files in Windows, macOS, GNU/Linux and other operating systems. It provides you with easy audio editing like cut, copy, paste and delete.
It supports for LADSPA, LV2, Nyquist, VST and Audio Unit effect plug-ins. A real-time preview feature enables you to better view these sound effects. What's more, it also has the audio recording function to capture audio through a microphone or mixer.
GarageBand
GarageBand is a fully equipped music editor for Mac users. It is an Apple's free music creation software that comes preloaded on Mac, iPhone, and iPad. It offers a complete sound library composed of instrument presets, synths, loops, session drummers, and percussionists, and so on.
Besides audio editing features, GarageBand enables you to capture sound, play your self-composed songs, and share audio files with ease. It supports audio formats like AIFF, WAV, and MIDI and can export audio in AAC, MP3, MP4 or AIFF format.
Part 5. FAQs of WaveShop
How to install WaveShop audio editor?
WaveShop is distributed as a zip file. After you download the zip file from WaveShop site, you should unzip it, double click on the WaveShop.msi to launch the installer. Then you can follow the instructions to finish the installation.
Is WaveShop stop updating?
Yes. Through its official site, you can see the latest WaveShop version was released in 2013. And many related information was updated at that time.
Is there GarageBand for Windows 10?
No. There is no official-released Apple GarageBand version that supports Windows 10, Windows 8 or Windows 7. Even though you can find many GarageBand for Windows download versions from the internet, none of them is from Apple.
Conclusion
This post gives you a full review of WaveShop audio editor. You can know the main features of WaveShop, some pros and cons, and where to download it. Moreover, 3 great WaveShop alternatives are recommended. If you want more audio editor options, you can choose one from them.
Did you find this helpful?
122 Votes
YES

Thanks for letting us know!
No

Thanks for letting us know!