Rigorous Review of the Updated Windows Media Player: For Smoother Playback
Having the best and iconic media player of all times can really give us wonderful and immense experience in watching our media, especially our video files. Throughout the years, this video player is continuously upgrading and making sure that they will offer the great features and functions in terms of playing your videos. Well, I hope it is clear now that we are talking about Windows Media Player. To go deeper and to know more about this software, we reviewed it for you. That is why in this article, we will see how it works, how it is interface, what are the updates and improvements with their software and service, and more. Without further ado, let us start the review of Windows Media Player.

1. Our Verdict
Pros

Trusted video player for a long time now.
It is a built-in player for the Windows operating system.
Windows Media Player is free to download.
Smoother playback of all media files, especially your videos.
Appealing Windows Media Player skins and interface.
Cons

A bit shaky when it comes to its ability to sync files.
Normalizing volume is not available.
Inflexible when it comes to your sound quality.
Overall Rating
As an overall rating, no wonder why Windows Media Player is the leading player in the market nowadays. We cannot remove the fact that it was created by one of the most known companies ever since - the Windows Corporation. Therefore, we can really expect a great performance from it. In addition, it is highly suggested to use.
Setup8.4
Features8.3
Performance9.0
Upgrade8.5
2. What is a Windows Media Player?
Windows Media Player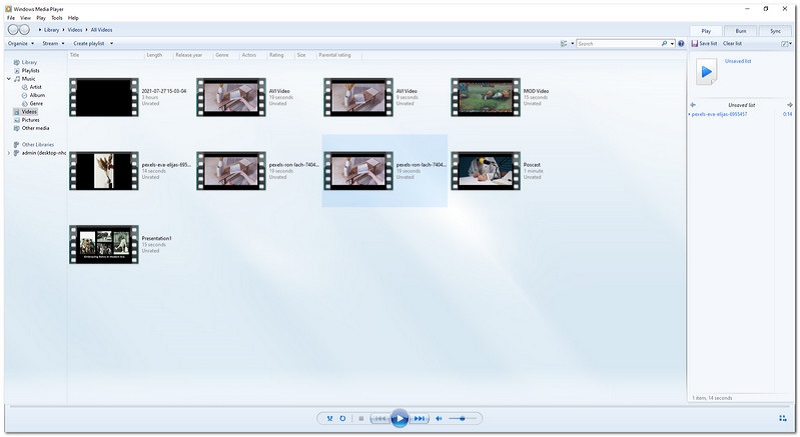 Windows Media Player is an amazing product created by Microsoft. This is continuously allowing everyone to run their media files, especially their video files instantly and hassle-free. It is also consistently providing incredible updates that are really essential in playing our media files. As an overview, Windows Media Player is trusted and tested by tons of users for no reasons. It is the best because of what it can offer.
Price:
Download it easily for free, just go with their official website.
Platform:
Even though it is precisely created for Windows Media Player, this is a very flexible media player because there is a version of Windows Media Player for Mac. Therefore, we can say that this video player supports multiple operating systems.
Main Features
● It offers an organizer to manage your files well, this includes a playlist and proper separation of your files- genre, album, artist, year, rating, and more.
● High quality playback of your video files with amazing audio quality.
● It possesses advanced encoding that will enable you to encode from an array of devices.
● Offers extra features like ripping and burning files.
● Simplified playback settings- speed, fast forward, next, pause, and more.
● Windows Media Player offers cool visualizations too.
3. Windows Media Player Review
What's New Inside Windows Media Player 12
Since we all know that Windows Media Player is constantly updating, well in this part we will know what is new to their newest Windows Media Player 12. This new update possesses a more attractive toolbar design and is equipped with a mene structure. It is also capable of burning, ripping, and purchasing music online. Furthermore, this version 12 of WMP is more improved when it comes to its sound quality. In simplest words, what is new about Windows Media Player 12 is its enhanced playback features that we will tackle in the later parts. Overall, these new features offered by the Window Media Player 12 is to make the experience more immense especially in watching your video, movies, films, or even just clips.
Interface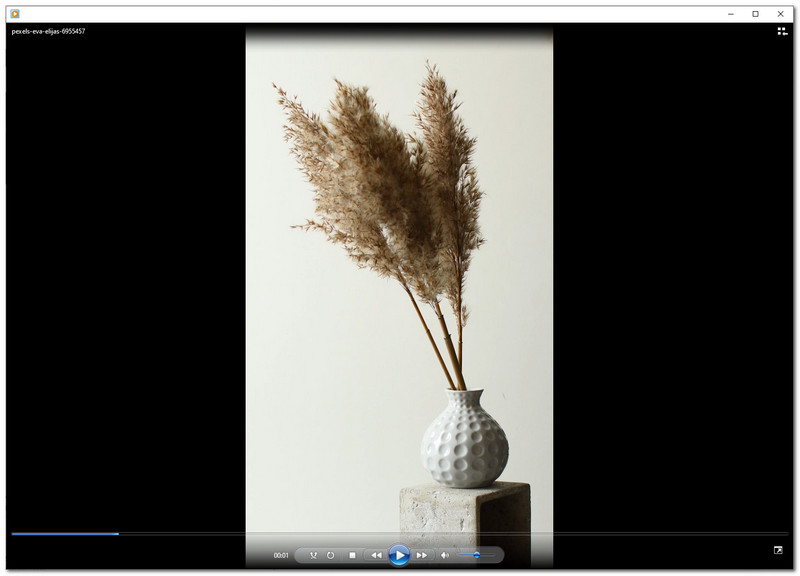 The interface of Windows Media Player is stunningly made with a simple and yet jam packed with features and functions. The design of this software is perfectly made with the minimal design with a touch of different color blue. For that reason, the interface can really bring an appealing sight for all of us. This can be a reason why Windows Media Player can play media files smoothly as possible.
Format Support
As an infamous video player in the market, that is not possible without a reason. Behind that suicess, is an amazing function that can be offered by the users. It is common knowledge that Windows Media Player plays almost every media file, especially numerous video file formats with various codecs. It also supports high quality resolution of your video playback. To show you the data, here is the chart that shows all the supported video file format Windows Media Player.
Vidmore Player Supported Media File Formats
Video File Formats
MP4, M4V, MP4V, 3G2, 3GP3, 3GP2, ASF, WMA, WMV, WM, ASX, WAX, WVX, WMX, WPL, DVR-MS, WMD, MPG, MPEG, M1V, MP2, MPA, MPE, M3U, MPEG-2 TS, and more.
Audio File Formats
ACC, ADT, ADTS, MP3, FLAC, M4A, CDA, WAV, AIF, AIFC, AIFF, MID, MIDI, RMI, AVI, and more.
Portable Device Sync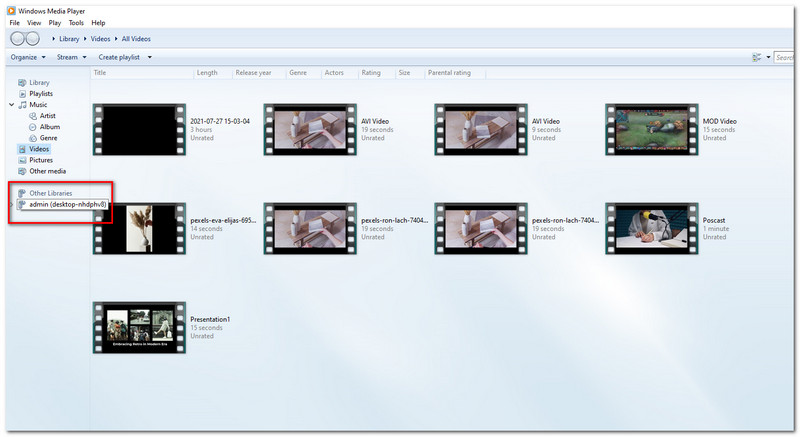 Through the Windows Media Player portable device sync, you are now allowed to connect, share, and sync media files with handheld devices. The best thing about WMP, it has the ability to transcode into a format that is more compatible with your target device. It is one of the essential features offered by WMP because it really helps you to secure your media files, especially your videos.
Enhanced Playback Features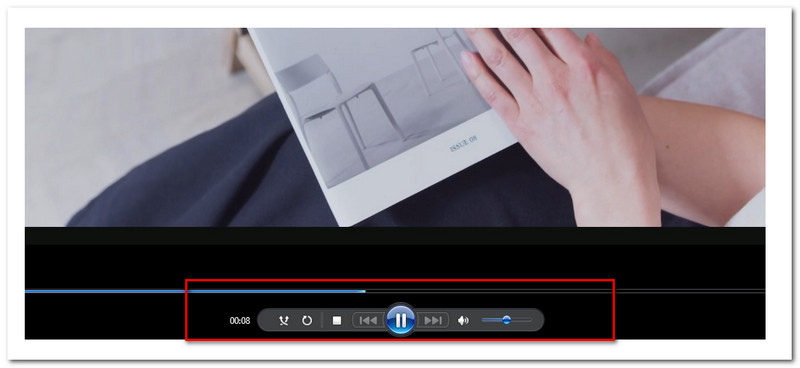 As we mentioned earlier, the new version of Windows Media Player is enhanced with playback settings compared to the classic Windows Media Player. To go deeper about it, this player will let you modify the speed of your video and audio files. By that, you may now easily see the part you wanna see. Therefore, by this feature the speed of your files is now in your control.
Other Features
Disc Burning or Ripping
Other than its ability to play smooth playback of your video, it is also capable of burning and ripping your media files. The thing you just need to remember, you will be needing an internet to make it possible and a compact disc where you will rip or burn your files. This feature is very useful especially in saving our files out of the digital storage- more safe from malicious malware.
Media Streaming
Media Streaming is also allowed through the Windows Media Player. However, it may not be the best streaming tool because its ability to stream is not that satisfying. Despite that, we cannot deny the fact that it is still great. Since it is just an extra feature that might be essential for us.
4. FAQ
Why does my DVD not play on Windows Media Player?
There are numerous reasons why you cannot play your DVD using WIndows Media Player. These can be- your disc is damaged. The software will not read it if there is a problem with your disc. Next, lacking your necessary DVD codec to your desktop will also hinder you from playing DVD. in fact, there are more reasons. But those are the common reasons.
How to use Windows Media Player?
Using Windows Media Player is one of the easiest players we can utilize in playing our video files. Just access Windows Media Player on your desktop. Go to the left corner of the interface where you can see all of your media files that are organized in different bases. Just click the files you want to play, and it will automatically be played.
How good is Windows Media Player in burning and ripping my media files?
Based on the experience of the team. We found out that the ripping and burning features of Windows Media Player are performing well. However, it is a bit confusing to use at first and must take time to master.
5. Best Alternative - AnyMP4 Blu-ray Player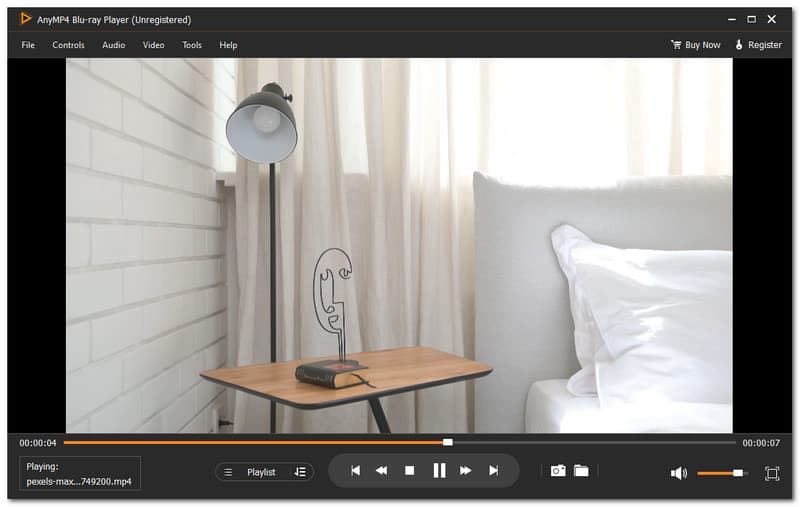 There are some people who are still looking for more software that they can use in playing their video files. Good thing, because we also found another video player that you can use as an alternative for Windows Media Player. This is the AnyMP4 Blu-ray Player. This stunning video player is capable and much capable of giving you the best experience in playing your videos. It can offer more features than any software can. It will not be labeled as the best software for no reason.
As an overview, it is capable of playing different video formats instantly. Even those videos in a 4K/1080p HD are also supported here. Furthermore, playing your DVD and Blu-ray disc is also possible here. This player also possesses a high technology that can make your audio quality more improve for an immense listening of sound. For what is being reviewed, AnyMP4 Blu-ray Player is really the best alternative to Windows Media Player. Try it now for more.
Conclusion
To end this, we can now say that Windows Media Player is an amazing video player that offers a lot of incredible features that can give a blast in your experience of watching different video files. We also knew that it also offers extra features that are really beneficial for us. However, if those things are not yet enough, you may try AnyMP4 Blu-ray Player if you are looking for more incredible features in playing your videos hassle-free.
Did you find this helpful?
259 Votes
YES

Thanks for letting us know!
No

Thanks for letting us know!
AnyMP4 Blu-ray Player
Make Blu-ray, DVD, and video playback easier on computer.