Facebook to MP4: Download Videos in High-Quality, Fast, and Easy
Facebook is a gold mine of videos documenting milestones, from warm family recollections to breathtaking trip experiences. Whether you want to reminisce about your childhood or plan your next vacation, Facebook covers you. Facebook is a great way to stay connected and share your memories. What's the better way to save those moments than seeing them on Facebook is to have them converted into an MP4 downloadable file?
In order to enjoy your favorite Facebook videos offline, you may need to preserve their quality by saving them in high definition. This article outlines four efficient methods for converting Facebook videos into MP4 format while ensuring that the video's quality remains intact. By exploring these options, you can easily download and store your cherished moments in the best possible quality, allowing for convenient offline viewing and sharing with friends and family. Don't hesitate to try these methods and elevate your video-watching experience today!

Part 1. 4 Ways to Save Facebook to MP4
Over the years, users of Facebook managed to watch and see their favorite Facebook videos through the save post feature in the platform. But how about having them watch and enjoy it offline or in their leisure time? The four ways to save them on your device for offline watching are listed below: online converters, browser extensions, computer software, and mobile apps.
Online Converters
Online converters are the simplest and quickest way to save Facebook videos as MP4 files in high resolution. Here's how:
1.
Copy the Facebook video's URL.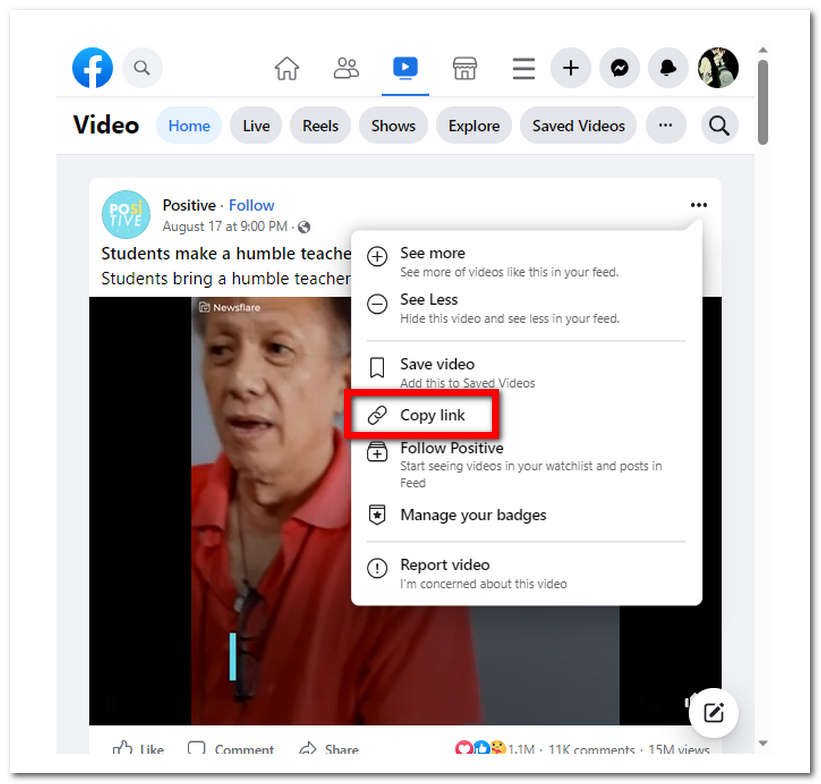 2.
Go to your chosen Facebook to MP4 converter Getfvid.
3.
Paste the video link into the provided field and click Download.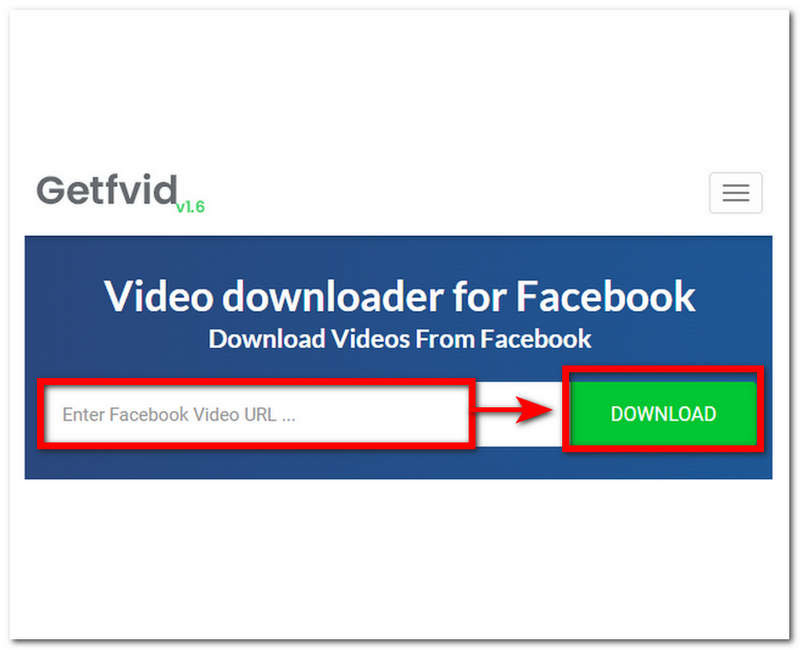 4.
Click Download in HD Quality. After a brief processing, your video will be downloaded in high-res MP4.
Online converters are very simple to use; you only need to copy and paste the Facebook video link to the site. Then you can download the online videos. This tool also applies to the other social media apps, like Twitter to MP4, TikTok to MP4, and more. However, it is important to be cautious when using online converters, as there are many of them, and you never know which ones are safe. Always read the reviews before using any online converter, and only use reputable websites.
Browser Extensions
Several browser add-ons make it easier to download Facebook videos. Popular ones with simple integration are Video Downloader for FaceBook for Chrome.
1.
Install the Video Downloader for FaceBook browser extension.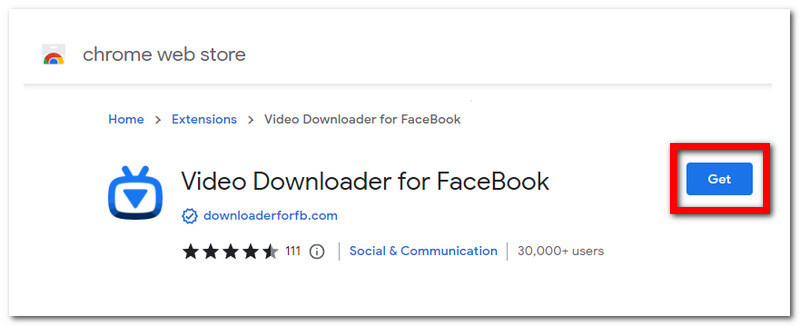 2.
Open the Facebook video you want to download.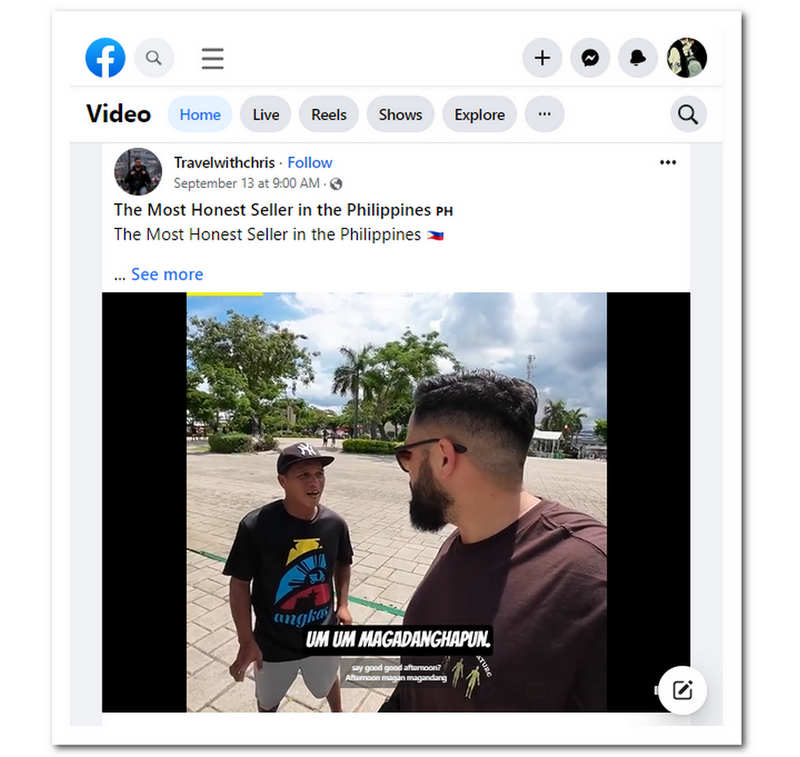 3.
Click on the extension's icon in your browser's toolbar.
4.
Select a video and then click on Download.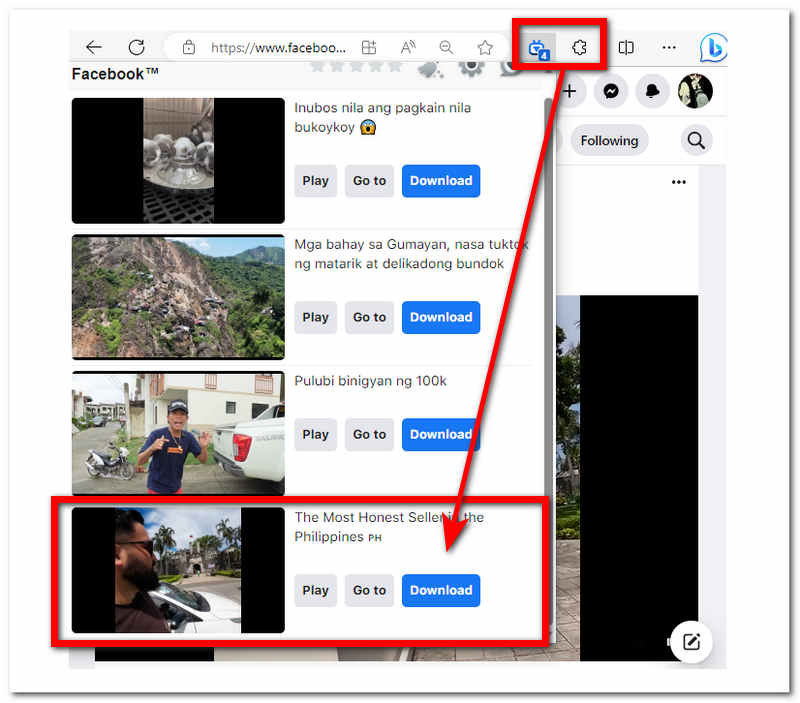 Browser extensions are incredibly convenient, particularly for avid Facebook users. With a simple hover over the extension tab, you're just a single click away from effortlessly downloading high-quality videos directly from your web browser. This streamlined approach makes capturing and enjoying your favorite content offline quick and hassle-free.
Computer Softwares
Dedicated video download software is a great option for downloading videos from different sources. Programs like Internet Download Manager (IDM) can assist:
1.
Download and install the video download software of your choice.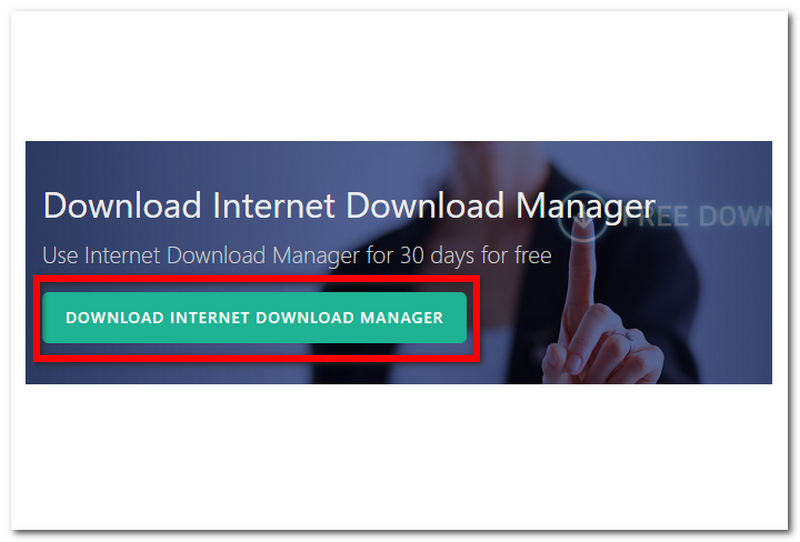 2.
Open the software and let it run.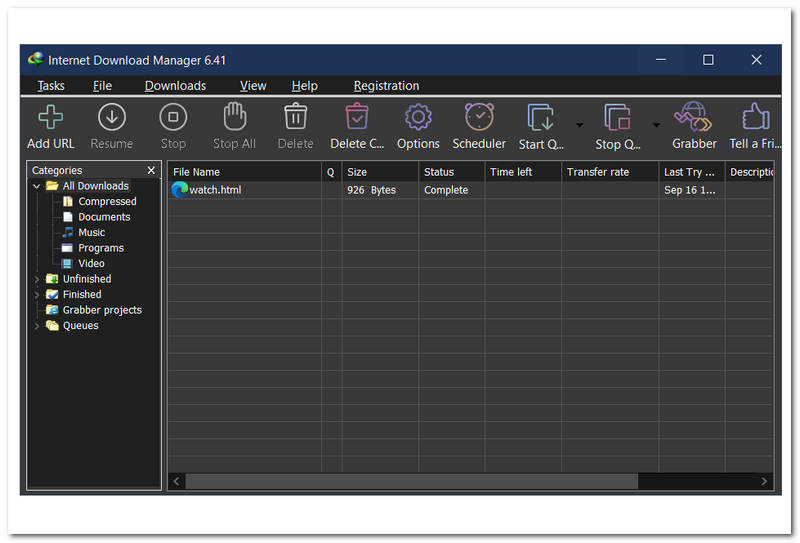 3.
Go to your Facebook Video and copy the link.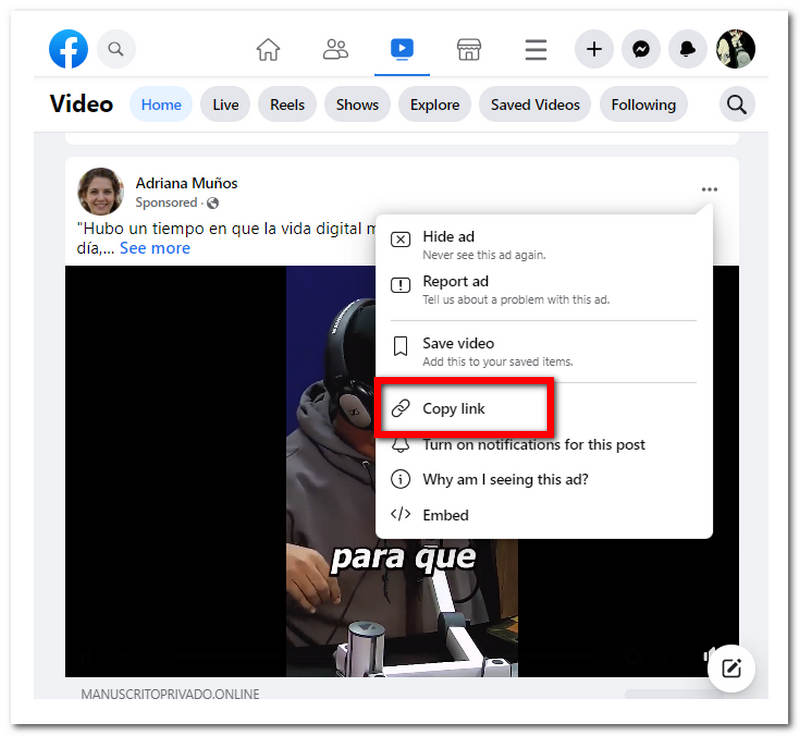 4.
Paste the link in the Add URL and start downloading. In this way, you can save Facebook to MP4, and download Facebook stories.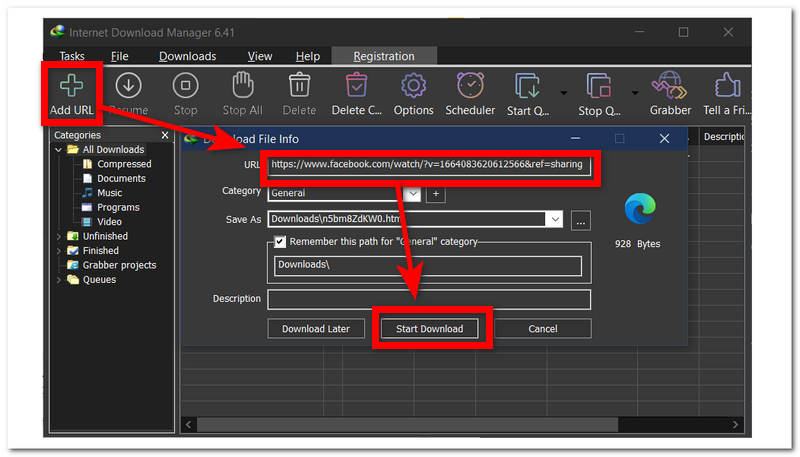 Utilizing computer software for downloading Facebook videos may require an initial investment of time for installation, but the benefits are substantial. By leveraging this software, you can access a reliable and secure method of obtaining high-quality videos from Facebook. The convenience and assurance of video quality make the setup process well worth it for avid video enthusiasts.
Mobile Apps
There are several applications available for you to download Facebook videos. Apps with user-friendly interfaces like Video downloader for FB.
1.
Download your preferred app.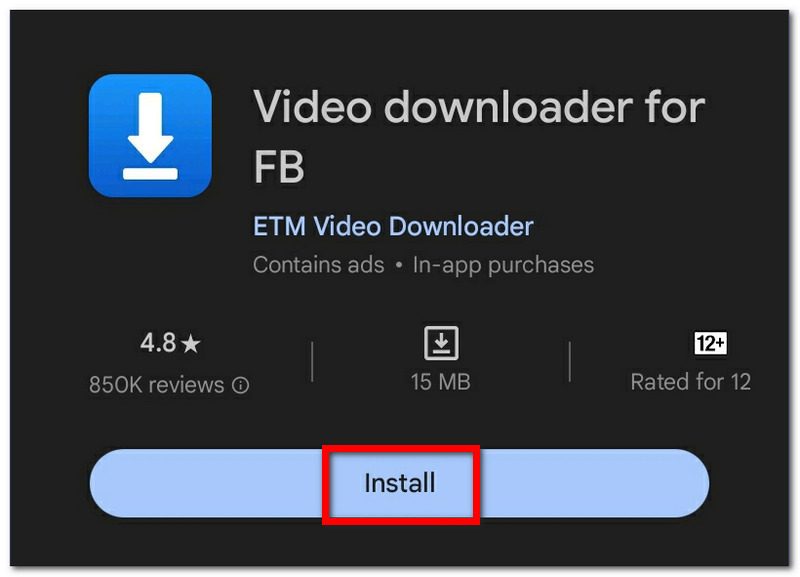 2.
Log in to your Facebook account by opening the app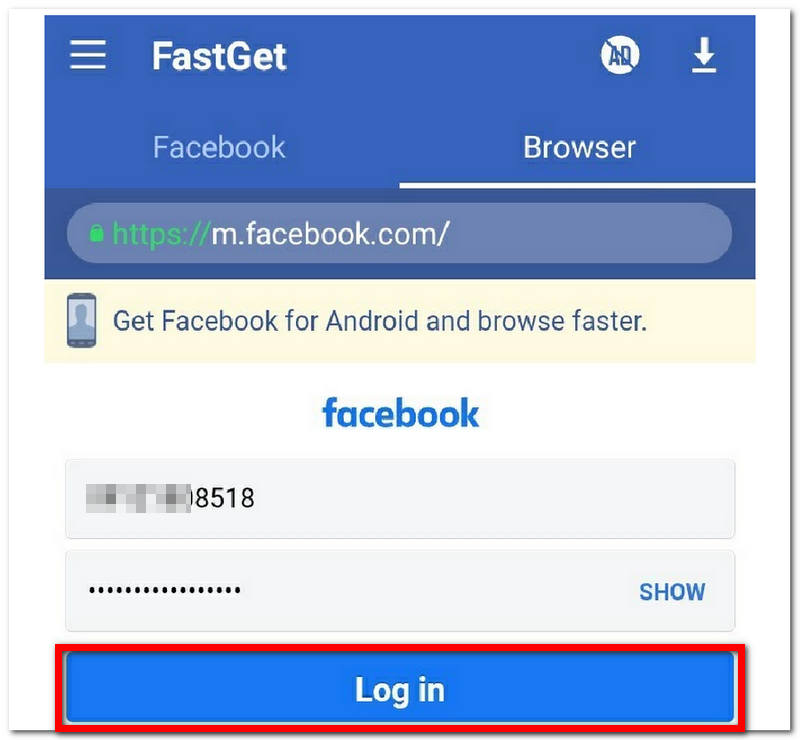 3.
Browse or search for the video you want to save.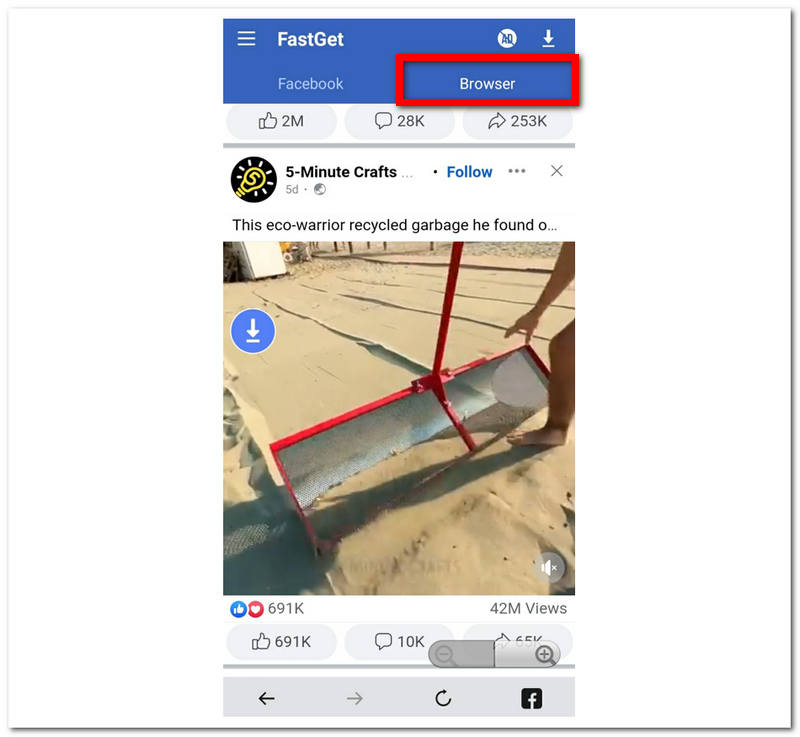 4.
Select the video and choose the desired video quality.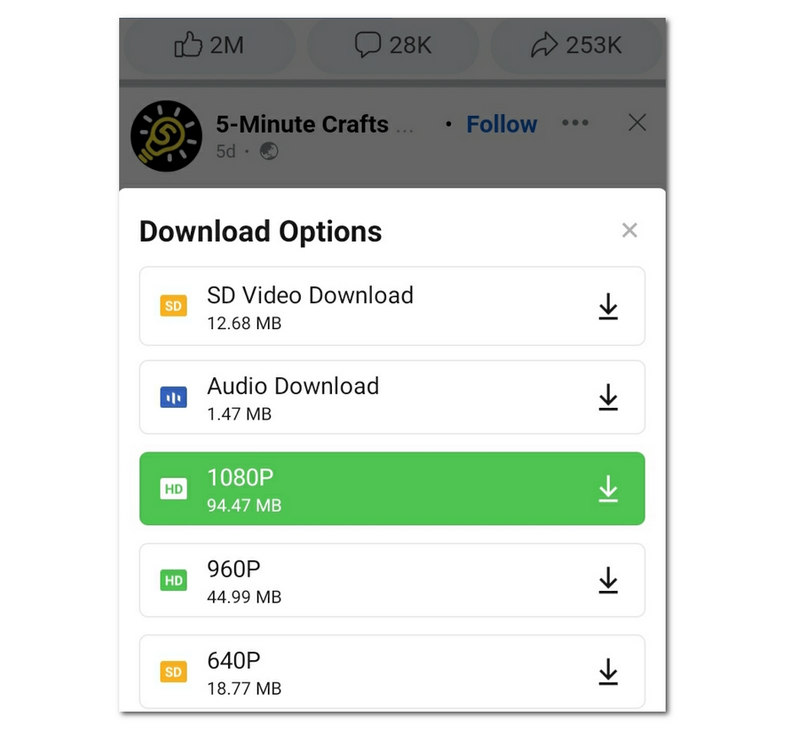 5.
Download the video to your device in MP4 format.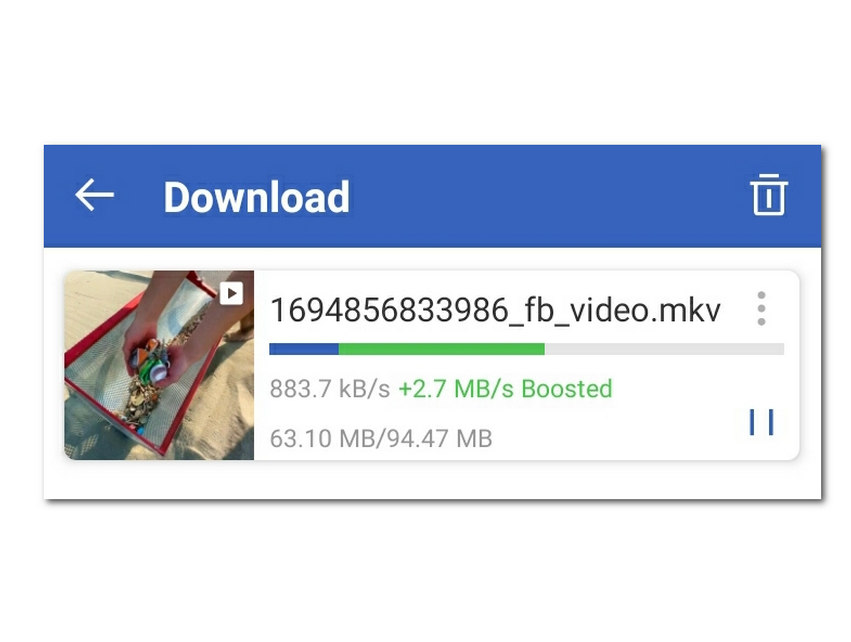 When you're always on your mobile devices, especially when watching your favorite Facebook videos it's only right to use mobile apps for downloading them on your device. Like Video downloader for FB, it has its own space where you can download all the videos you want. With its straightforward and newbie-friendly interface, expect a high-quality video in your gallery.
Part 2. FAQs About Converting Facebook to MP4
Can I save a video from Facebook?
You may download and store videos from Facebook, but it's crucial to note that doing so can violate the platform's terms of service and copyright laws. The techniques outlined in the preceding post may all be used to download Facebook videos, including internet converters, browser extensions, special software, and mobile apps. However, whenever doing so, always respect the owner of the video's copyrights and privacy settings.
Can Facebook see if you save a video?
Facebook does not directly offer a function that alerts users when their video is saved. However, the platform keeps track of user interactions, so it's feasible that they may have some knowledge of how people interact with information. Saving a video might not result in a notification to the video's owner, but sharing or re-uploading the video without authorization may be against Facebook's terms of service and the copyright of the original uploader.
Why can't I save a video from Facebook?
Saving a video from Facebook can present challenges due to various factors. Privacy settings set by the video owner, copyright protections, occasional technical glitches, and evolving platform policies can all affect your ability to save a video. It's important to navigate these issues while respecting the content creator's rights and the platform's terms of service to ensure a smooth experience when attempting to save Facebook videos.
Conclusion
Saving Facebook videos in high-resolution MP4 format is straightforwardly accessible through web converters, browser extensions, specialized software, or mobile apps. However, always be cautious and respect copyright and privacy when downloading and sharing videos. It's crucial to keep these principles in mind and only utilize methods that align with the content creator's rights and the platform's terms of service.
While finding a reliable Facebook video to MP4 converter may be challenging, the above methods provide effective ways to enjoy your favorite Facebook videos offline in the best possible quality. Whether you prefer the simplicity of online converters or the versatility of dedicated software, there's a solution to suit your needs and ensure you can enjoy your cherished Facebook videos whenever and wherever you like.
Did you find this helpful?
417 Votes
YES

Thanks for letting us know!
No

Thanks for letting us know!
AnyMP4 Video Converter Ultimate
All-in-one video converter, editor, enhancer upscaled with AI.