How Screen Mirror iPhone to Samsung TV Without Apple TV
Mirroring an iPhone to an Apple Tv is excellent. However, what if you don't own one? Then, you need alternative tools if you wish to mirror your iPhone to a TV. The official tool Apple Company provides is Apple TV, but it is a pricey option that can cost a lot of money. There's no need to worry if we don't own an Apple TV because we can still assist you. You can utilize the alternatives described in this article to mirror your iPhone to a Samsung TV without using Apple TV. You can also learn how to fix any transmission-related problems. Let's get going and see what we can learn.
1. How to Connect iPhone to Samsung TV Wireless
With AirPlay, you can share photos, videos, and music from your iOS devices, such as iPhones, iPads, and Macs, directly on your Samsung TV and Samsung Smart Monitor! You'll need to connect your TV and Smart Monitor to the internet and your iOS device to the same Wi-Fi network.
1.
Before you can begin streaming content, you might have to enable AirPlay on your TV or Smart Monitor. To do so, go to Settings and see General. Now, see the Apple AirPlay Settings. You can enable the feature from here.
2.
Navigate to and allow your smartphone access to the Photos app to share photos or videos. Tick the Share button which we can see in the bottom left after selecting the photo or video to share.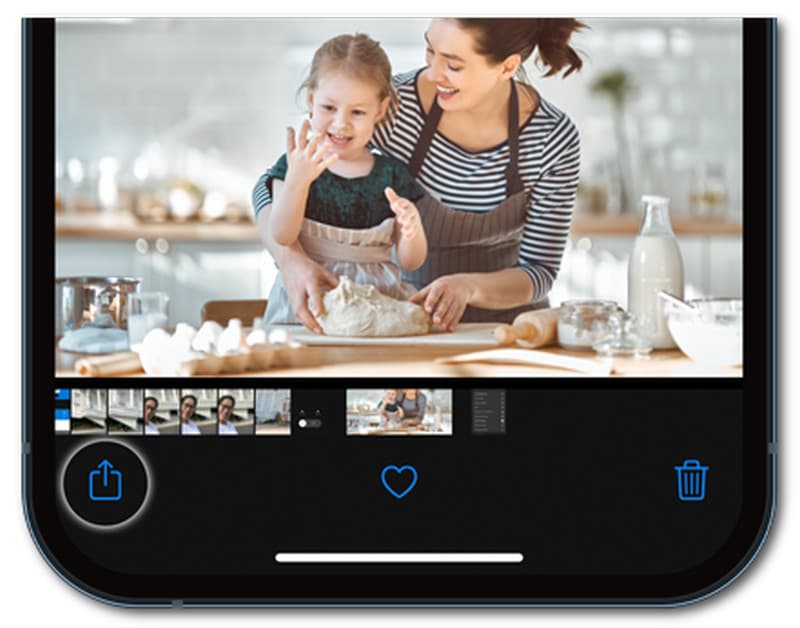 3.
After selecting AirPlay, select the TV or Smart Monitor you want to stream to.
4.
A code can appear on the screen. As we make the material visible, type this code into your phone. The photo or video will mirror on your selected device.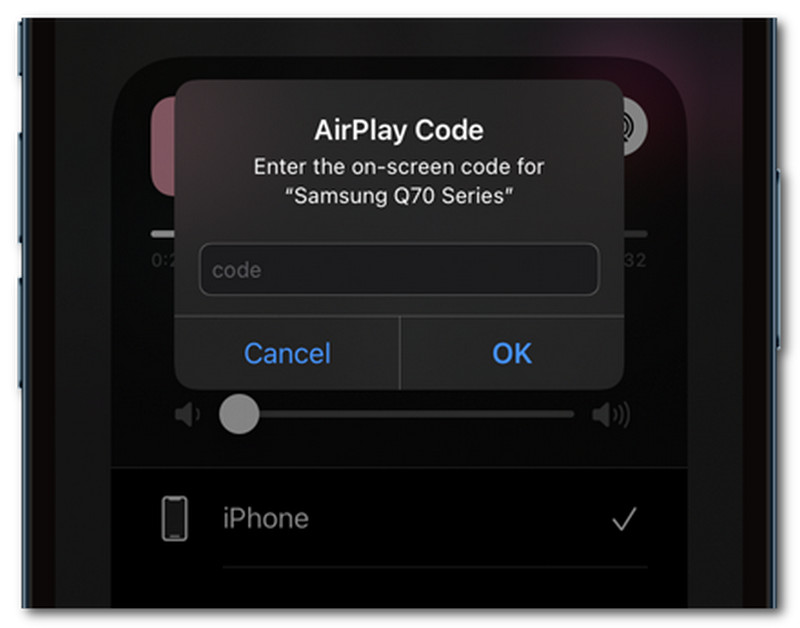 5.
Navigate to and launch a music player on your smartphone to start streaming music. now, choose the AirPlay icon at the bottom of the screen after choosing the playlist.
6.
The identity of the TV or Smart Monitor you would like to stream will pop out. Thus, you need to select it.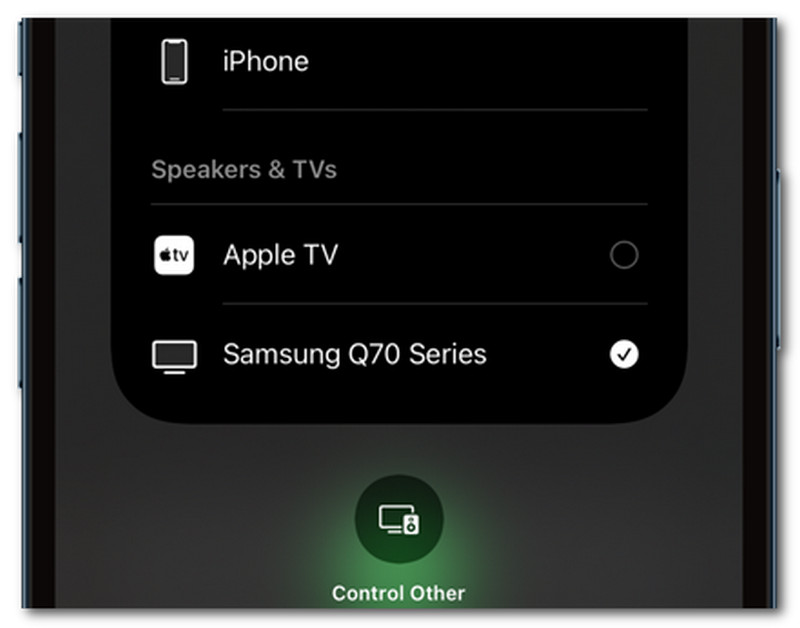 7.
Tap the AirPlay icon, choose your TV or Smart Monitor, and then deselect it to stop playing music.
8.
If your phone was already playing audio, you could also open the control center by swiping down from the upper right corner of yout iOS screen. To begin streaming to your chosen device, hit the AirPlay symbol on the audio player.
2. Screen Mirroring iPhone to Samsung TV Without WiFi
Other than connecting your iOS wirelessly, we also have another method that we can use to mirror an iPhone to Samsung TV. Aside from using the WiFi connection, we can also use an HDMI cable to link our iPhone with your Smart TV for the process of mirroring our media files. In line with that, this portion will present you with an easy step in making it possible. Please get a look at the steps below.
1.
First, connect your iPhone device and the Apple Lightning Connector to the Samsung TV. The iOS charging port will accept the plug from the HDMI.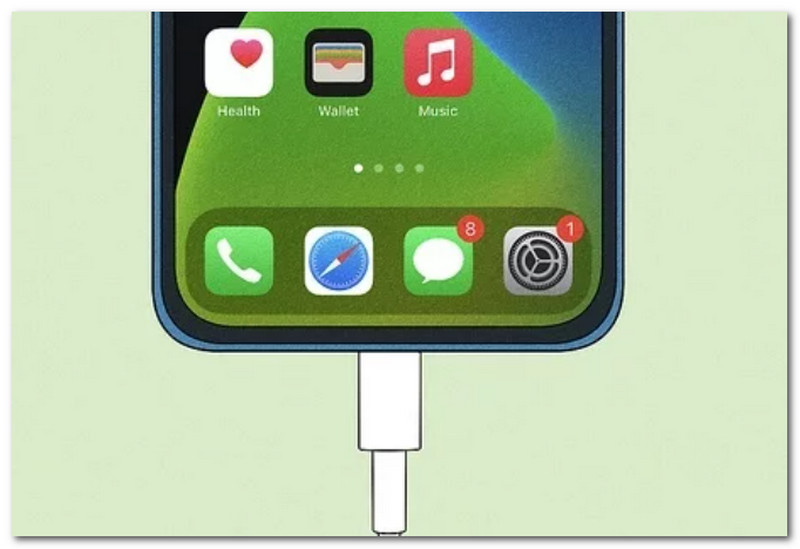 2.
Then, the HDMI port from the TV should receive the opposite end of the cable to be linked. This procedure can be applied without an Apple TV. Thus, it is a great way to use Smart TV instead.

3.
Finally, to see your TV remote, we must click the Sources option, then choose HDMI. You might need to change sources if your iPhone encounters issues mirrored on the screen. On the other hand, disconnect the HDMI cord to the iOS device if you wish to discontinue mirroring.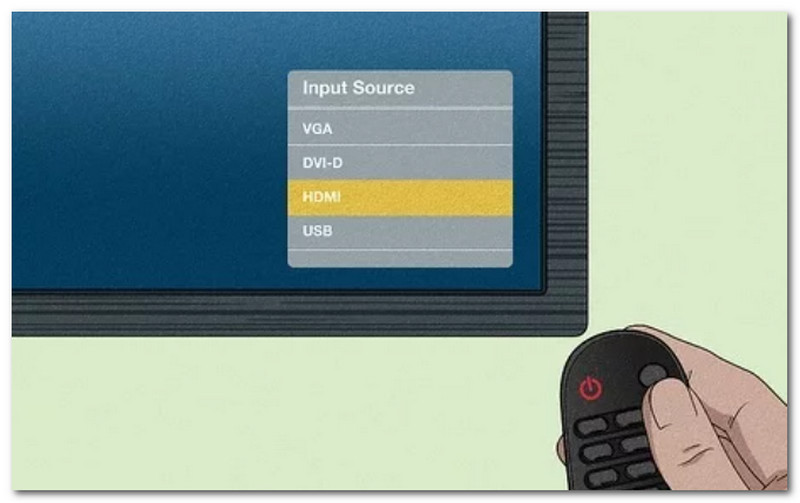 3. Screen Mirroring iPhone to Samsung TV Without AirPlay
All Samsung TVs may not support AirPlay, and it may not even function at all. The Smart View app can assist with iPhone screen mirroring on several TVs. Yes, an iPhone may easily connect to a Samsung smart TV by downloading the Samsung Smart View app. Check if your iPhone and TV support it first because it may vary by area. Here's how to use Smart View to mirror your iPhone to your Samsung TV.
1.
Please join the same Wi-Fi network with your TV, computer, and device.
2.
On your phone, open Quick Panel and toggle Smart View on. You will see every device that is offered. Touch the TV.
3.
Choose either My Videos, My Music, or My Photos. Choose the media you want to watch on the TV.
Reminder:
◆ If your TV isn't listed, tap the refresh icon to perform another search. Kindly come to see if your TV is on and connected to the same Wi-Fi network as your device if you can still not see it.
◆ Your TV and device are now linked. This connection will be remembered and made when you open the Smart View app. With the Smart View app, you can operate your TV and play content from your device.
4. Screen Mirroring iPhone to Samsung TV Not Working
Fix 1: Checking WiFi Connection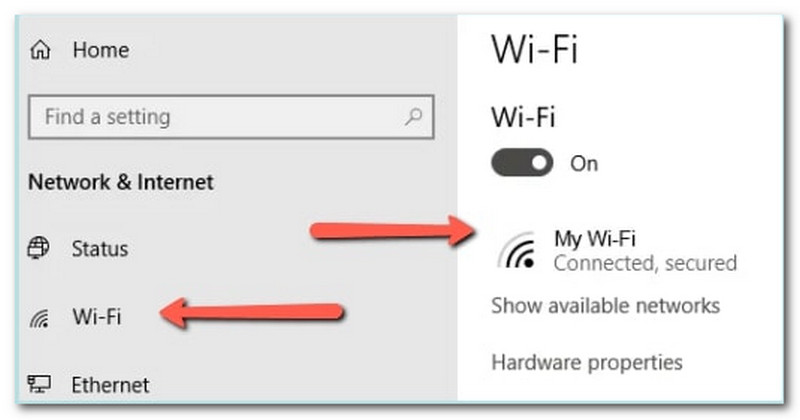 People might not be aware that screen mirroring necessitates connecting to the same WiFi network. It functions by transmitting the signal from your device to the TV over your WiFi. So, if your WiFi connection is acting up, you might need to restart your modem and router. Unplug the router and any cables connected to it to do this. Reconnect the wires and turn on the power after a few minutes.
Fix 2: Turning Off Bluetooth
WiFi is required for screen mirroring on a Samsung TV, not Bluetooth. Try disabling Bluetooth in the settings menu on your Samsung TV if you are having a hard time connecting your mobile device to your Samsung TV or connecting from your Samsung TV to another device. This feature might help you get things working with your screencast once it gets closer to the TV. Even though WiFi has a huge range, you can still be restricted if you are at the end of that range in your home network. By getting nearer to your iOS device to the Samsung TV, it will be able to connect more easily. Once you are linked, and the screen mirroring has started, you might be able to put some distance.
5. FAQs about Screen Mirror iPhone to Samsung TV
Can I mirror Mac to Smart TV?
Here's how to mirror the Screen, presuming your devices are up to date and compatible. Find the AirPlay button in the menu bar of your Mac. Open System Preferences, then select Display. The drop-down menu next to AirPlay Display should be selected. When you choose your TV from the menu, mirroring begins.
What is the AirPlay Alternative to Mirror iPhone to Samsung TV?
The most popular app for Screen Mirroring an iPhone to a Samsung TV is AirBeamTV, which lets you watch movies or apps on a big screen. You can cast from your iOS device to your TV without any expensive equipment or cables. To stream content from your iPhone to a Samsung TV without using Apple TV or AirPlay, download the AirBeamTV app.
How to set-up screen mirroring on Samsung TV?
Open the SmartThings app, then choose the TV device you want to mirror. Then, tap Mirror Screen after selecting More options which are the three vertical dots. From there, see the Smart View and enable it.
Conclusion
Congratulations, following these steps will help you easily mirror your iPhone to your Samsung TV. We only need to ensure the correct details in the process to mak3 it successful. In addition, we can also see tips for fixing an issue if it fails to work. On the other hand, if you have another question or a problem with your technology, you can visit this website for more solutions articles.
Did you find this helpful?
235 Votes
YES

Thanks for letting us know!
No

Thanks for letting us know!
Screen Mirror iPhone Android
Aiseesoft Phone Mirror
Cast and share iPhone and Android screen to computer.