Detailed Review of Apple AirPlay: Features, Pros, & Cons
If you are an iOS or macOS user and like to listen to music, watch movies, and more, you have most likely heard of the AirPlay feature. It is a wireless streaming function available on your iPhone, iPad, iPod Touch, or any Mac or Windows PC running iTunes. While certain functionalities have been accessible under the AirTunes label for years, Apple introduced the AirPlay name and a broader feature set in the autumn of 2010. With the release of iOS 4.3, AirPlay has been improved even further, and, perhaps most importantly, third-party consumer electronics manufacturers are incorporating it into their devices.
That is only the overview of it. That is why this article lets us dig deeper into what this feature's ability is. Let us review each function and performance to see if it benefits all of us, especially iOS users. Buckle up and continue reading for more.
Our Verdict
Pros

Everything you need to enlighten about the Wi-Fi range
Lossless compression is used.
Audio support for several rooms
It supports professional features for iOS.
Cons

It is only a monogamous connection.
Streaming different music to different rooms is not allowed,
Using a time capsule or networked storage is not permitted.
If capsules will be used, the computer must stay on.
Overall Ratings
AirPlay is continuously proving its quality performance, especially among iOS users. Because of that, many users are amazed by its smoothness in terms of playing media. Aside from that, its safety is also incredible. That is why we can say it is a great feature given by Apple.
Quality9.0
Smoothness:9.2
Safety:9.1
What is AirPlay?
AirPlay
Price: Free
Platform: iOS, macOS, and Windows
AirPlay is one of iOS's most outstanding features. As the name says, this function allows you to mirror your iPad screen to a neighboring Mac or Apple TV, allowing you to watch whatever you are doing on it on a larger screen. As you might expect, this is a fantastic tool not only for demos, screencasts, and presentations but also for gaming and leisure.
In the most straightforward ways, You may wirelessly stream films, music, and images from your iPhone, iPad, or iPod touch to Apple TV with a 2nd generation technology and music to AirPlay speakers or receivers, including AirPort Express, using AirPlay. You may also wirelessly stream music and films from your computer to Apple TV (2nd generation) and audio to AirPlay speakers or receivers, including AirPort Express. That pretty great sums it up, but here is a deeper look at everything you need to know about AirPlay and some pointers for making the most of it. Kindly proceed to the next part to learn more about its features.
Main Features
◆ Screen mirroring.
◆ AirPlay for media files like photos, videos, and music.
◆ AirPlay for Printing documents (AirPrint)
AirPlay Review
AirPlay Screen Mirroring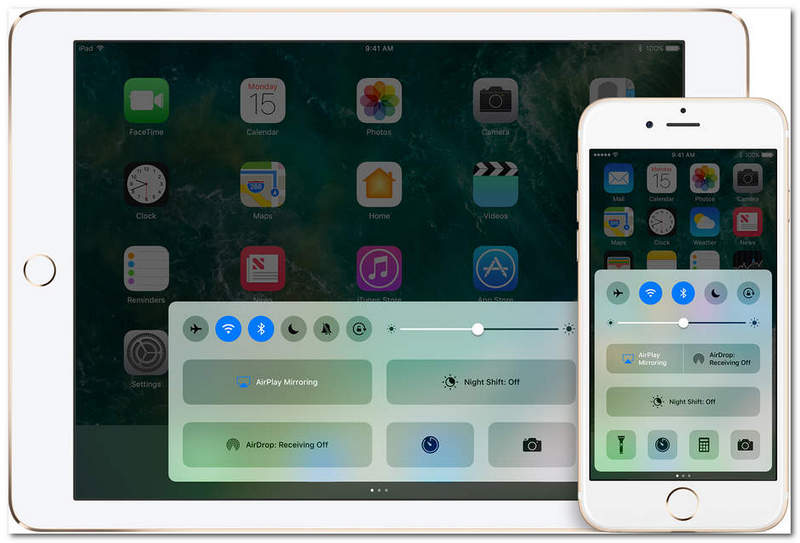 AirPlay Mirroring is used to display content from smaller to larger screen devices (such as your HDTV). You may broadcast the film, game, website, or other material you're presently viewing to your friends, family, coworkers, and others via AirPlay. This can be accomplished over Wi-Fi, but the good news is that wire mirroring can also achieve this.
You will be needing a cable to connect the iOS smartphone to the TV for this technique: an HDMI cable. You do not require an Apple TV for this mirroring, and the devices that enable AirPlay Mirroring include Mac, iPad 2. iPhone 4s, and newer versions.
AirPlay (Photos, Music, Video, and more)
You can use AirPlay to work as the iPhone transfer software, which can send video, music, and images from your iOS smartphone to Wi-Fi-enabled stereo components, speakers, and computers. To begin with, they must all be AirPlay compatible. While this is impossible for all parts, several manufacturers have started offering AirPlay-compatible equipment.
However, if you have a set of speakers that do not support AirPlay, you may still utilize AirPlay with them. How? Of course, with an AirPort Express! This feature is a tiny Wi-Fi base station that works well with AirPlay. To utilize your speakers with AirPlay, connect AirPort express to your Wi-Fi network and then attach the relevant wires. You will then be able to stream and listen music to your speakers.
If you have a second-generation Apple TV, you should know that it functions similarly to your home theater system or large-screen television. Remember that all devices must use AirPlay and be connected to the same Wi-Fi network. You cannot, for example, use your iPhone at work to stream music to your automobile.
AirPrint: Printing Process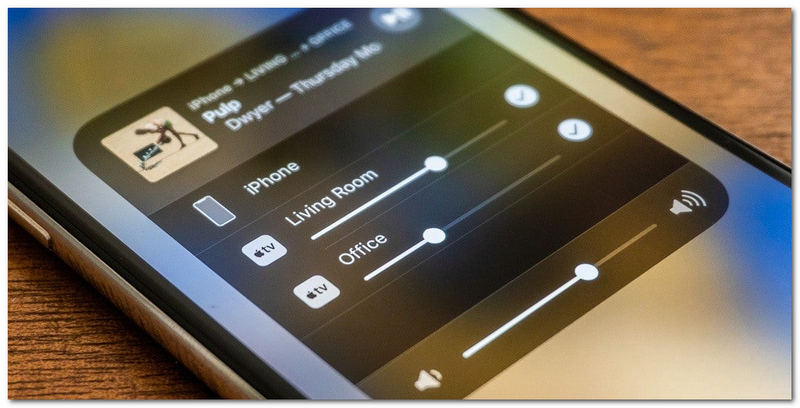 If you are a student or registrar personnel needing a lot of printing materials, the AirPlay feature can benefit you. That is possible because AirPlay makes it simple to print material from your iPhone or other compatible iOS devices to Wi-Fi-enabled printers that support this technology. You may have a printer that does not support AirPrint, so you need not be concerned. You can make it compatible by connecting it to an AirPort express as you did with the speakers. For that, AirPlay exists to help us with different things we need to accomplish.
FAQ about AirPlay Review
Is screen mirroring the same as airplay?
AirPlay allows you to broadcast music from your iOS smartphone to any compatible device connected to the same Wi-Fi network. AirPlay, unlike Screen Mirroring, only enables audio streaming. So, if you want to mirror videos to TV, you must still use Screen Mirroring.
How can we overview Radio AirPlay?
Radio Airplay is a fantastic outlet, especially for aspiring musicians. It offers performers airtime, which would otherwise be hard to obtain on traditional radio. Although it is rather costly, it provides excellent exposure for your music to local and worldwide audiences. In short, we do not need to have a buffering listening experience on a Radio because this Radio AirPlay has it for you.
How can we fix some AirPlay issues such as not working?
Here are a few of the troubleshooting things that we can do.
◆ Ensure your Apple and AirPlay devices are connected to the same Wi-Fi network.
◆ Check that your Apple TV or AirPlay device is turned on and awake.
◆ On your iOS device, toggle Bluetooth on and off. This action may be done using the Control Center or by going to Settings and finding the General. After that, locate Bluetooth.
◆ Another one, on your iOS device, toggles Wi-Fi on and off. This step may be done using the Control Center or by going to Settings and seeing General locate Wi-Fi.
◆ Make sure the firmware on your Wi-Fi router is up to date. For the updating solution, go to Settings and direct to the General. From there, we will see the Update Version to update your Apple TV to the most recent software.
AirPlay Alternatives- Aiseesoft Phone Mirror
Aiseesoft Phone Mirror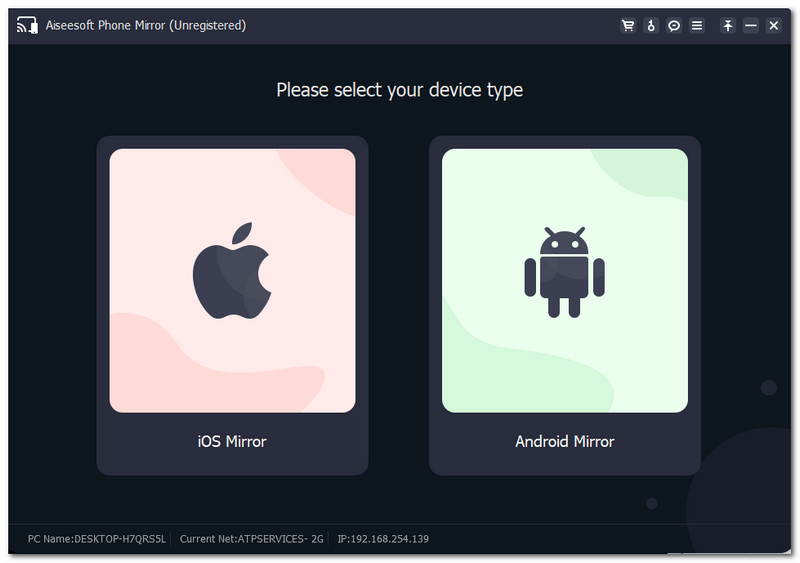 If you are using an Android mobile phone, you will not utilize the excellent AirPlay using its full features. That is why, when it comes to mirroring your iOS and Android screens utilizing Wi-Fi and USB connections, Aiseesoft Phone Mirror is the best alternative to its AirPlay features of Apple. It provides two options: screen mirroring and audio mirroring. To screen mirror your devices, however, you must guarantee that your gadget and PC are connected to the same Wi-Fi or WLAN. Also, to avoid any difficulties, use an original USB cable while using a USB connection or USB cable. After all of those reminders, we can now utilize the application with our mirroring moment with its full feature, whatever device we use. Indeed, it is an excellent alternative to AirPlay, especially if your mobile device is not iOS. You can try it by now by downloading it for free.
Conclusion
There you have it, all the information we need to know about Apple's AirPlay. For that, we can see the full details of this tool in terms of its features and the performances it can offer its users. In addition, it is very effective in terms of screen mirroring and playing our different media files such as music, videos, and photos. However, this tool is only compatible with iOS and can be limited to Android. For that, we also have the Aiseesoft Phone Mirror, which can also offer great features like the AirPlay without limitation. We can also have it for free. That is why download it now.
Did you find this helpful?
149 Votes
YES

Thanks for letting us know!
No

Thanks for letting us know!
Aiseesoft Phone Mirror
Cast and share iPhone and Android screen to computer.