AirBeamTV App Review: Best Screen Mirroring for iPhone, Mac, & Android
Many Mac users would like to mirror their Mac screen to a TV but are put off by the price of Apple TV and similar solutions. In line with that, AirBeamTV is a unique tool that uses a streaming app on most newer HDTVs to receive whatever is playing on your Mac, whether it is a presentation, a slideshow, or your favorite streaming channel.
The Apple TV is ideal for mirroring or sharing your iOS or macOS device on the big screen. However, anyone with a Roku, Chromecast, or Amazon FireTV usually is out of luck. Fortunately, AirBeamTV developers have devised a low-cost solution to this problem. You can share your visual and cast content to your television using the AirBeamTV app on your iOS or macOS device, whether you have a Roku, Chromecast, or Amazon FireTV. That is why some people are fascinated by this tool. For that, this article exists to help users get to know more about AirBeamTV. We shall now review its features and learn how it performs.
Our Verdict
Pros

The mirroring process is free.
Millions of users trust this tool.
Their website is very intuitive.
The Customer service is responsive.
Cons

There is a severe lagging issue within the app.
The service it can give fails sometimes.
AirBeamTV slows your PC sometimes.
Overall Ratings
AirBeamTV, as a screen mirroring tool, possesses outstanding features that can help us within our itinerary. However, the performance it can give is not advanced like other tools. It is safe, neutral, and still works well.
Features:8.9
Performance8.5
Safety:8.7
What is AirBeamTV?
AirBeamTV
Price: Free
Platforms: macOS, iOS, Android
AirBeamTV is the best macOS and iOS casting app. From your computer, you can watch all of your favorite apps, movies, and sports on the big screen. You can connect video conferences, such as Zoom meetings, from your computer to your television screen. Everyone in the call can now see your screen. That means this tool is suitable for conducting different virtual meetings and forums.
In addition, the AirBeamTV app works with Chrome or Firefox browsers on your Mac or MacBook—no bulky wires or cables are required. Our smart mirror app is compatible with all major Smart TV brands. AirBeamTV wirelessly casts your Mac to your television, eliminating the need for AirPlay or Apple TV. Indeed, through this tool, we can now have a great process of casting our screen quickly and less complicatedly.
Main Features
◆ Share your Mac's screen with any TV in real-time.
◆ Shows from your Mac can be viewed on Samsung, LG, Roku, Panasonic, Sharp, and other Smart TVs.
◆ Everything is simple, quick, and wireless.
◆ There is no requiremnets to install any additional hardware.
◆ AirBeamTV Mac Apps
◆ Samsung, LG, Roku, Sony TV Mirror, and more.
AirBeamTV Review
Mac, iPhone, and iPad TV Cast App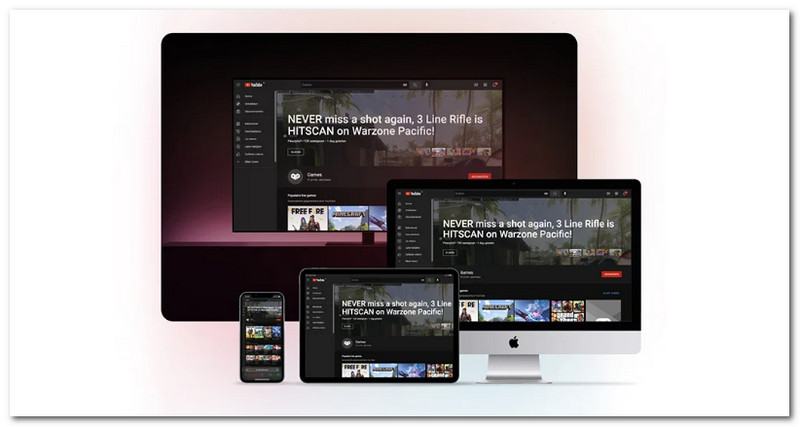 Why limit yourself to a small screen viewing the essential visual for your grind? The AirBeamTV Screen Mirroring app mirrors your Mac, iPhone, and iPad screen to your Smart TV, allowing you to watch sports, movies, shows, video calls, and more on the big screen in real-time.
Everyone can now watch their favorite videos and apps on their TV simultaneously. Using our Screen Mirroring app, you can stream apps and movies from your computer, tablet, or phone to your Smart TV. You can also record presentations, fitness workouts, video meetings, and other activities. That means this tool possesses an ability that wants us to get immense experience doing your task or grind through casting with different devices.
Wireless Screen Casting: Screen Mirroring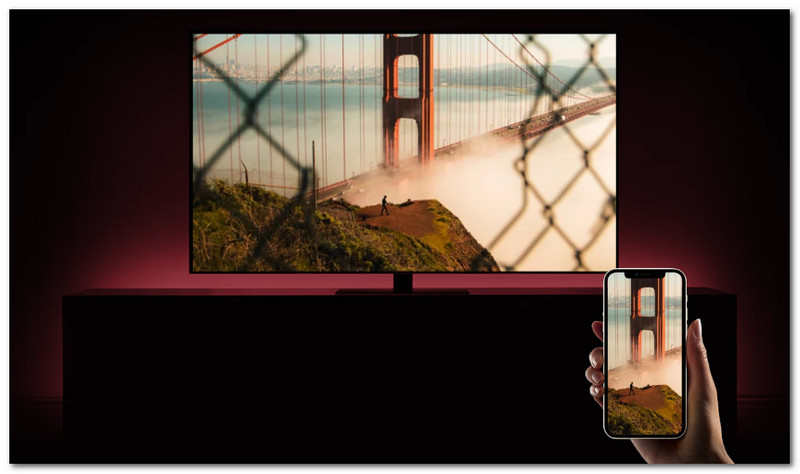 No more unsightly cords and cables that clutter your space. With the AirBeamTV mirror cast app, you can simplify technology. AirBeamTV wirelessly casts the sound and screen of your device Live to your television. Cast your iPhone, iPad, or laptop screen to your Smart TV without needing AirPlay or Apple TV wirelessly. For that, the AirBeamTV phone mirror app mirrors the screen of your iOS or macOS device to your Smart TV. Download the AirBeamTV app and mirror your iOS or macOS screen to your Smart TV. Open the AirBeamTV app on your device. Start reflecting AirBeamTV instantly beams the screen of your iPhone, iPad, or Mac computer onto your Smart TV. There is no additional hardware required, such as a cable and more. Overall, this feature gives us a glimpse of how user-friendly the tool is in terms of giving us the parts we need.
Bigger Gaming Screen Experience
Having a bigger screen when playing games gives us a more wonderful experience. With AirBeamTV, this feature is not ideal for gaming on TV or anything else that requires extremely low latency. However, suppose you are just casting a video from your camera roll or browser or showing a presentation. In that case, this is probably the best and possibly the only way to stream your screen to a TV that doesn't support AirPlay and does not have an Apple TV, so while it's not perfect, it can be beneficial in the right situation. Therefore, many users suggest not choosing this tool if they plan to use it for gaming. However, the features work, but not a hundred percent success rate.
Is AirBeamTV Safe?
Looking at the user's experience of AirBeamTV, we can see that safety has no issue within the tool. It does not cause any harm to our devices during the casting process or the mirroring experience. However, some laggy may occur due to many problems such as hardware failure and system requirements. These elements do not mean that the tool is not safe at all. These lags and failures with the process often occur within our devices, everyday things to experience.
Is AirBeamTv Free?
Talking about the AirbeamTV price, we look at the official website of AirBeamTV, the web possesses a button that says Start Mirroring for free. AirBeamTV is free to download as we plan to screencast and mirror our devices. For that, you can now easily mirror the screen of your phone or tablet to your TV using AirBeamTV so that everyone can watch from the big screen. Our Screen Mirroring app is compatible with all major Smart TV brands. You also do not need to buy any additional hardware. Indeed, a user-friendly and cost-efficient tool to use.
FAQ about AirBeamTV Review
What to do if my AirBeamTV is buffering?
If you are experiencing AirBeamTV problems such as buffering during the process, it exists for different reasons. For that, here are a few things that we can do if complications occur. First, we need to restart our WiFi network, which gives us the way of providing you access to the screencast. If your device is connected to the 2.4 signal, switch it to the 5.0 signal. Next, pause or stop any processes downloading files or updating software. Also, changing your router's wireless channel can help.
Can I uninstall the AirBeamTV audio driver?
Yes. Launch Finder and go to the Go menu as we select Go to Folder. From there, copy the path: /Library/Audio/Plug-Ins/HAL. Next, click the Go button again. That will enable us to delete the file AirBeamTVAudio.driver because this is a system location. You must enter the administrator password. Start your computer again. The driver will be removed from the system sound preferences after the reboot.
Can I have AirBeamTV subtitles for my movies?
Yes. AirBeamTV supports downloading your subtitles for movies when screen casting you r device for a bigger screen. It merely helps users achieve a more fantastic experience of seeing their visuals.
Alternatives - Aiseesoft Phone Mirror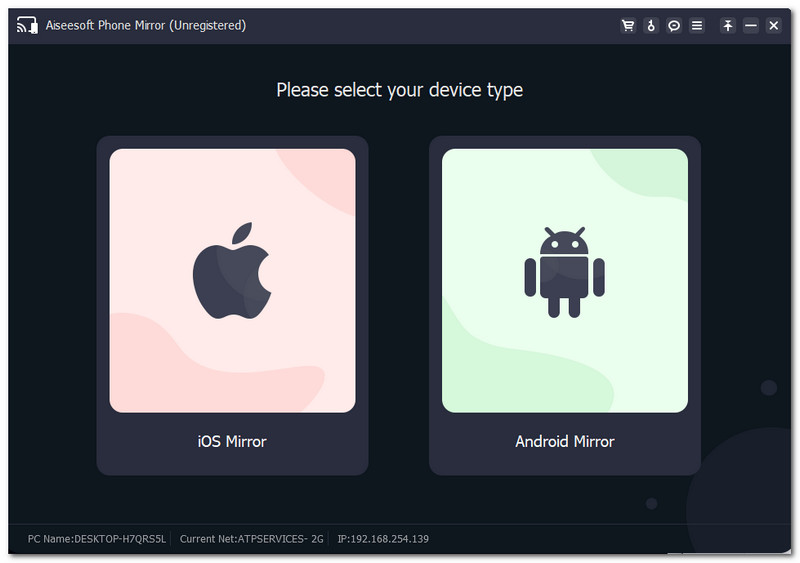 Aiseesoft Phone Mirror is a simple and powerful program that allows you to cast the screen of your iOS/Android device to your computer. Using this phone mirroring tool, you can freely share your Android / iPhone screens with multiple people on a computer or laptop. This feature makes it easier for them to give presentations, watch videos, play games, and so on.
The Phone Mirror allows you to connect devices in a variety of ways. It can be used to secure WiFi to laptops and mobile devices. If you're using iOS, ensure your device and computer are connected to the same WiFi network before launching Screen Mirroring. Android users can now mirror their phones with WiFi by scanning the QR code or entering the PIN code. However, if you need to mirror your phone without WiFi, you can use a USB cable to cast your Android phone's screen to a PC. This tool is an AirBeamTV free alternative that you can now.
Conclusion
That is the crucial information we need to know more about AirBeamTV. We can see how excellent the tool is in casting and screen mirroring our devices without complication through the wireless process. In addition, Aiseesoft Phone Mirror can also give us the features we need to complete our task. Try it now.
Did you find this helpful?
148 Votes
YES

Thanks for letting us know!
No

Thanks for letting us know!
Aiseesoft Phone Mirror
Cast and share iPhone and Android screen to computer.