Top 7 4K Ultra HD Player: Ultimate Review with their Functions, Pros and Cons
We can say that there are tons of video players out there. However, not all of the software can play all kinds of formats and different quality of the video you have. Some software does not have the technology that can play HD and plus videos. And using a limited video player will ruin the quality of both video and your experience in watching. Therefore, utilizing a software that supports a high quality video like 4K is essential. If that is the case, you are on the right article because we gathered the 7 best picks of the user as the top seven 4K player software in the market - PotPlayer, Aiseesoft Blu-ray Player, MediaMonkey, Amarok, Miro, 5KPlayer, and Divx Player. Without further ado here they are with their description, functions, price, pros and cons.

Part 1. Best 7 4K Player Software
PotPlayer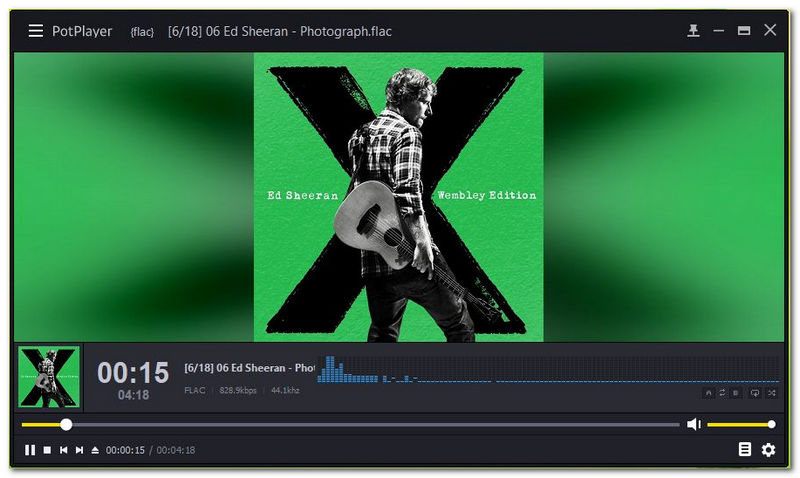 Overall Rating: 4.3
Platforms: Windows
Price: Free
PotPlayer is a powerful multimedia that can do a lot. This software is a great choice in playing your music and video, because of its ability to play audio and video files excellently. That means, any higher video resolution can be played here with ease and hassle-free. Video resolution including HD 4k and 1080p. For that being said, watching your favorite movies, series, videos, or clips with immense experience of watching. In addition, this video player has a lot of advanced features and functions, first here is the customizable settings of the software in accordance with what you want. This function provides a big factor why the software is so easy to utilize. Furthermore, enabling the Show Thumbnail Previews will allow you to watch previews of your videos. Several skins are also customizable in appearance, because the default interface looks outdated, therefore downloading a new one is also allowed here. For that being said, this 4K video player is really making sure that it is giving the best for all of us.
Pros

It supports high resolution videos with smooth playback.
Gives detailed and precise playback information.
3D and 360 degree video files are supported.
Has built-in and customizing tools.
Cons

A cluttered interface.
Notification tray continuously running.
Aiseesoft Blu-ray Player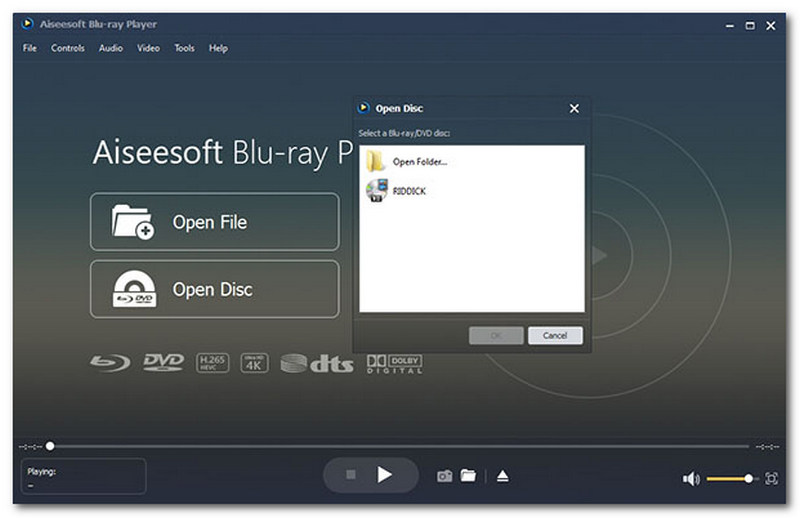 Overall Rating: 4.6
Platforms: Windows and Mac
Price: $25.00
Another great choice for the best video player is the Aiseesoft Blu-ray Player. This video player possesses pretty amazing tools that are really helpful in playing your videos, audio, DVD, and Blu-Ray disc. Although this media player focuses on playing Blu-ray disc and DVD we cannot still deny the fact that playing your video stored on your computer definitely has great and smooth playback. In short, its capability to play 4K and higher video resolutions is fascinating, with lossless sound effects and HD quality files. Through this video player you may now preview your videos that come with a super high resolution. It is also beneficial even for the people in the field of media.
We can really use this for a smooth process of previewing before modifying. Therefore, we can really say that Aiseesoft Blu-ray Player is really a powerful 4k media player for PC. Those are the few functions of it, you may try it to discover more.
Pros

Powerful multimedia player.
Supports various features.
Lossless quality playback both audio and video.
Support different kinds of videos.
Easy to use player.
Cons

Subscription based video player.
MediaMonkey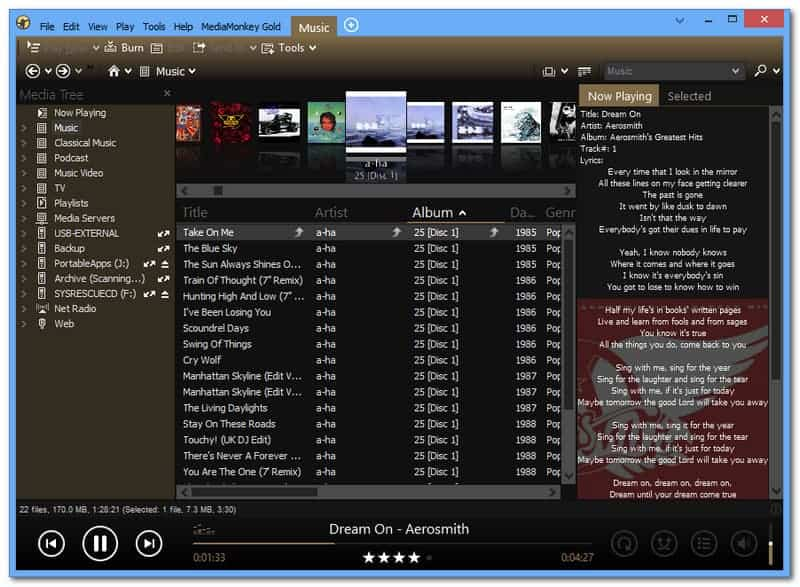 Overall Rating: 4.2
Platforms: Windows and Androids
Price: Free
MediaMonkey is known as the greatest media manager for professional collectors out there. By collectors we mean professionals who have a big part in the media industry. This player is one of the most loved to use video players by a lot of people because it offers unique and essential features that are really helpful for us to grind. In regards to its key features, let us start talking about its Manager. The manager of MediaMonkey will let you organize your media files so that they will not confuse things. Here, you can manage over 100,000+ audio, videos, and any files wherever you want it to manage such as on a cloud, drive, network, or recorded CDs.
Another amazing thing about MediaMonkey is its ability to play videos with a high resolution like 4K videos or 1080p resolution. Therefore, we can really enjoy watching our videos with MediaMonkey for free. Truly, a good choice for a 4K UHD player.
Pros

Clean interface.
Possesses organizers and manager.
Accessible for all.
Available for mobile use.
Cons

Overwhelming to use at first.
A bit of information on the website.
Amarok
Overall Rating: 4.4
Platforms: Linux, UNIX and Windows
Price: Free
Amarok is finally giving the Linux and UNIX users a chance to play their 4K media file. This player is really compatible with most platforms and OS out there. Therefore, playing your high resolution video is now possible through Amarok. Other than that it also offers a variety of features that you can utilize to enhance your watching experience of watching videos. Its latest version was released in February this year.
Pros

Updated software.
Supports multiple platforms.
Free to use.
Cons

Limited features compared to other software.
Miro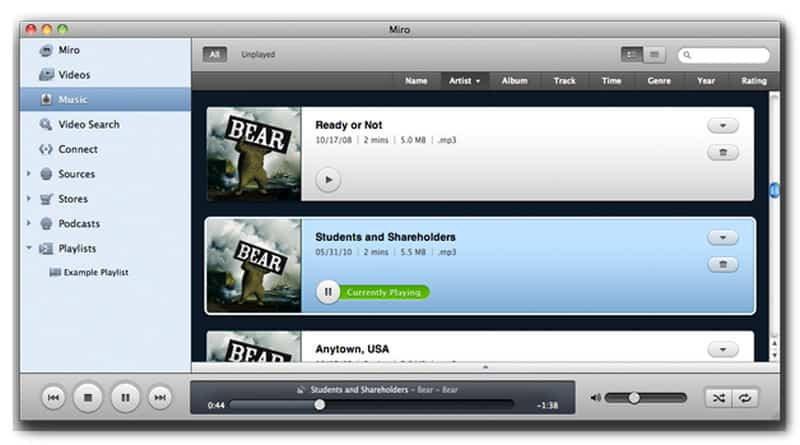 Overall Rating: 4.0
Platforms: Mac and Windows
Price: Free
Miro is also an amazing video player that is commonly used by Mac computers. This video player that has the ability to play 4K video files has an intuitive interface. That will give you a chill experience of watching your videos wherever you are. What makes it amazing, it can work with your current video library. That means you can easily switch from iTunes to Miro. Other than that, it also offers other tools, video converter and sharing it to different platforms. Overall, Miro player is good not only in playing your 4K media, but also for other things like converting and sharing.
Pros

Essential features are provided.
Offers extra features.
Affordable media players.
Cons

Nothing much special.
Lacks of information about it.
5KPlayer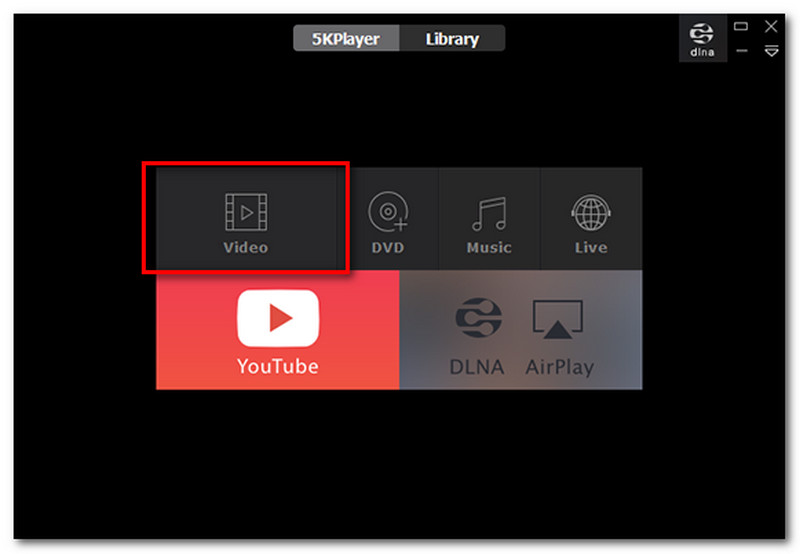 Overall Rating: 4.3
Platforms: Mac, Windows, and iOS
Price: Free
5KPlayer is defined as the new style video player that can give you a totally new way to enjoy your videos while watching. That power phrase is truly living out by 5KPlayer. This player supports 4K, 1080p, 360 degree video, DVD and IPTV with revolutionary design with ease and hassle-free. In addition, it is also a hardware accelerated free video player that possesses amazing technology that enables the software to perform well. Furthermore, throughout the time 5KPlayer became the home of media players for it is trusted to use even in managing and organizing their files.
Pros

Fascinating way of playing videos.
Smooth playback.
Provides extra features.
Cons

Take time to master.
Divx Player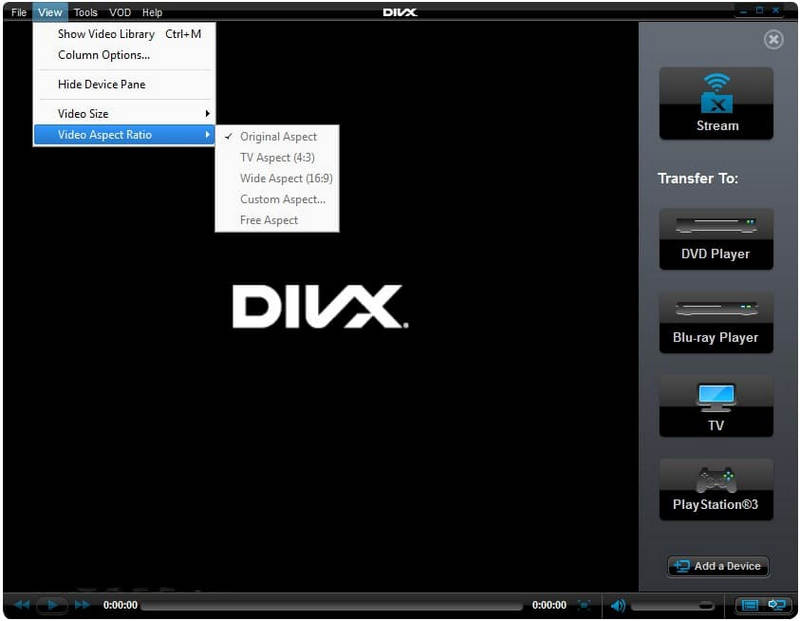 Overall Rating: 4.3
Platforms: Windows
Price: $19.99
Divx Player is also one of the best media players because it has been one of the most trusted players for a long time now. In fact it has over 1 billion software downloads and tons of licensed devices. To dig deep, this amazing player can play a lot of video file extensions like DivX, AVI, MKV and HEVC files in up to 4K quality. In addition, it has a very professional interface and their website is pretty amazing.
Pros

Professional player.
User interface is amazing.
Website is built incredibly.
Compatible with mobile devices.
Cons

Crashes sometimes occur.
Part 2. Comparison of Top 4K Player Software
4K Player Software

PotPlayer

Aiseesoft Blu-ray Player

MediaMonkey

Amarok

Miro

5KPlayer

Divx Player
| | | |
| --- | --- | --- |
| Cost Efficient | User Interface | Smooth Playback for 4K Videos and Up |
| | Clean | Super Smooth |
| | Smooth and Clean | Super Smooth |
| | Smooth | Super Smooth |
| | Smooth and Clean | Smooth |
| | Clean | Smooth |
| | Smooth and Clean | Super Smooth |
| | Smooth | Smooth |
Part 3. FAQs of Best 4K Player Software
What is 4K resolution?
The 4K resolution is a horizontal display resolution that has approximately 4,000 pixels. This resolution is commonly used for the digital elevation, digital cinematography, and other fields of media. In addition, 4K resolution offers so many benefits that is why it is the most commonly used video format for the professional media personnel out there.
What is the difference between 4K and 1080p HD?
These two are commonly called Ultra High Definition or UHD. 4K and 1080p refers to the number or amount of the pixels of the resolution. However, there difference is that why the pixel runs across the screen. 4K symbolizes the pixels running in the screen horizontally, while 1080p refers to the pixels that run on your screen horizontally.
How much RAM is needed to play 4K video?
Playing and streaming your 4K videos, 4 GB RA, should be enough. However, this may change especially if you are streaming games at 4K resolution. These instances require 16GB to 32 GB of RAM for smooth playing.
Conclusion
Therefore we can conclude, having and choosing a great 4K video player is essential for use. It is also important that we know the proper requirements in playing a 4K HD resolution on your device. Because if you did not, you may experience a lag, crash, or even unable to play videos. In line with, we hope that the review above will help you choose the best 4K player for you. Please consider their features, pros, and cons when choosing. Also, if you know someone who is looking for the best 4k media player just like you. We will be glad if you help them using this article. Send it now to them.
Did you find this helpful?
233 Votes
YES

Thanks for letting us know!
No

Thanks for letting us know!
Best Picks of Video Player for PC/Mac
Aiseesoft Blu-ray Player
A universal media player for Blu-ray, DVD, video and audio.