Leading 7 MP4 Players For Mac Computer
Since many people are now patronizing Apple devices such as iPhone, iPad, iPod, Mac, and more. A lot of different software and online tools for Apple devices were invented. One of these is the MP4 players for Mac. Certainly, it is not possible to have media players that are compatible with Android devices only, there should be media players for Mac devices as well. Thus, we provided and reviewed for you the top 7 MP4 players suitable for your Mac device. Why do you need a media player in the first place? Because it allows you to play your favorite audio and movie collections on your Mac device without any complication. So, we prepared with you the best 7 MP4 players so you can choose what's convenient for you.

Part 1: How to choose an MP4 player for Mac
Using the best MP4 player for Mac is highly suggested so you may totally enjoy the software. Now, what shall we consider when choosing an MP4 player for your Mac device? Certainly, you must review its features, and what it can offer to you.
Since we are talking about the MP4 player for Mac, it is a must that the software you are going to choose is compatible with macOS devices. The software must also support a wide range of video and audio. In line with that, it must support popular audio formats such as MP4, MKV, and AVI. In addition, it is good when the MP4 player can play with Ultra HD resolutions without having any trouble. And most importantly, the software must have a friendly user interface where you can easily access its features and functions without wasting so much time trying to find and master how to use the software.
Part 2. Best 7 MP4 Player Review
1. Aiseesoft Blu-ray Player for Mac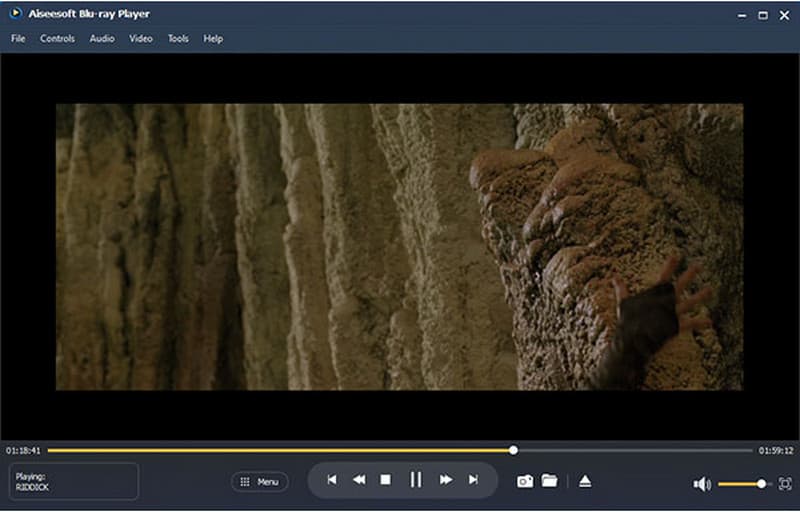 Like an MP4 player that enables you to view videos with smooth playback or other multimedia options. Aiseesoft Blu-ray player also allows you to play and savor your favorite movies or videos whether in disc or ISO file, or folders on Mac such as macOS Big Sur and macOS Monterey. More so, it allows you to play your Blu-ray videos and movies or any video format with full high-definition and excellent sound quality. Moreover, this software lets you control play settings. With that said, you can forward and backward the video. Also, you can set the size of the screen as either half, normal or double size. Most importantly, Aiseesoft Blu-ray player for Mac is friendly-user software.
Pros

Offers free download.
20% off for Purchasing the Software.
30-day money-back guarantee.
Cons

Offers limited features.
2. MPlayer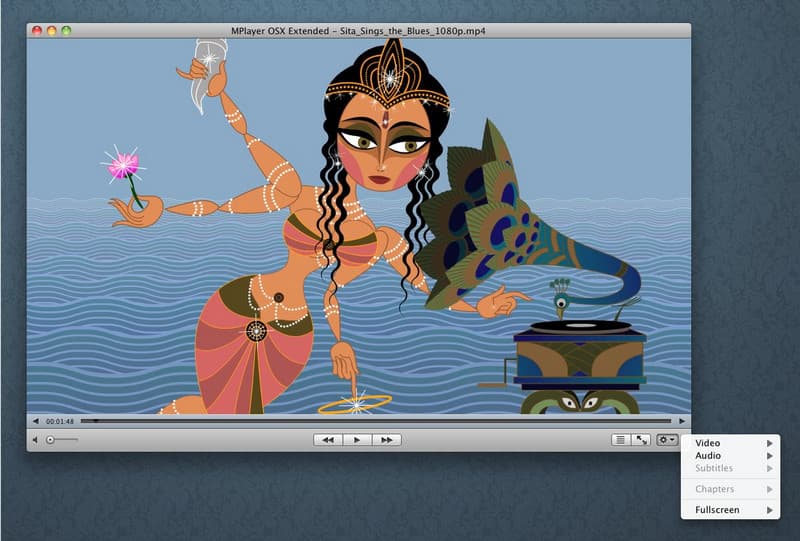 Same as with MPlayer, an MP4 Player needs an LCD screen to enable viewing of videos. Thus, MPlayer can play different video/movie formats such as MP4, MPEG, AVI, OGM, VIVO, ASF, Real Media, Matroska, NUT, NuppelVideo, FLI, YUV4MPEG, FILM and more. More so, this software supports 12 subtitle formats such as MicroDVD, SubRip, OGM, SubViewer, Sami, Vplayer, RT, SSA, AQTitle, JACOsub, PJS, and MPsub (their own subtitle). Also, MPlayer has a mencoder that is an excellent and effective companion for video encoders. In addition, MPlayer plays streaming formats as well. And it allows you to utilize its screen, playlist, inspector, and interactive audio and video equalizers.
Pros

Available for Microsoft Windows, macOS and Linux.
Offers latest version/different versions.
Free and open-source media player.
Cons

Requires sources and a set of binary codecs for a complete installation.
Some media that play excellently in VLC do not play in MPlayer.
Lacks a built-in visualizer.
3. MPV Player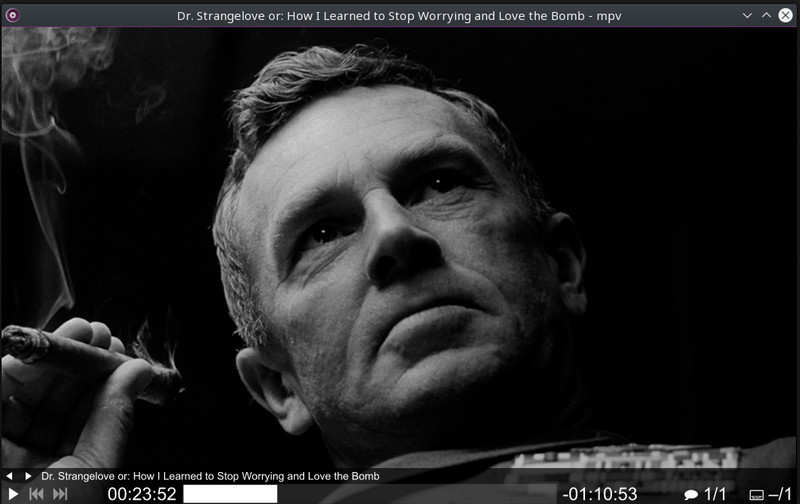 MPV player supports multiple media file formats, audio and video codecs, and any type of subtitle. Consequently, this software supports an MP4 file container that stores video files, audio files, text, and still images. Furthermore, this software is a free and open-source media player. It has a screen controller that strives for minimal use – refers to the small controller located on top of the video for basic control. Also, MPV Player has many features to offer such as video scaling with great quality algorithms, setting its color, frame timing, interpolation, HDR, and more. Moreover, MPV has GPU video decoding that is attached with most hardware decoding-like APIs on any platform.
Pros

Minimal interface.
Rapid and active development.
Easy-to-use.
Cons

Limited theme support.
Insufficient graphical user interface (GUI).
4. Jriver Media Center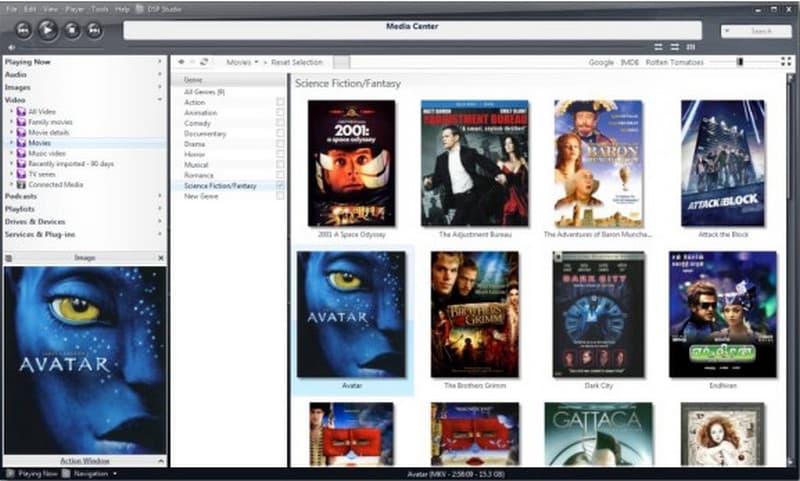 Jriver Media Center supports both audio and video formats. Thus, this software is equivalent to an MP4 player that accumulates both audio and video files without losing its quality. In line with that, this software can support all lossless audio formats like FLAC, APE, ALAC, and WAV files. Furthermore, when it comes to video formats, Jriver media center offers and provides the highest quality videos that you would really love. The good thing about this software is that it doesn't require you to set up to play what you want to watch. Lastly, this software also allows you to keep and view your photos by plugging a camera in it and the Windows will find it for you. Consequently, this software is considered very easy and quick to use.
Pros

Offers a free trial.
Easy and quick to use.
Supports television, audio, video, and image for overview.
Open source to Windows, Mac, or any device.
Cons

Partially stable.
The same interface of updated versions.
5. Amarok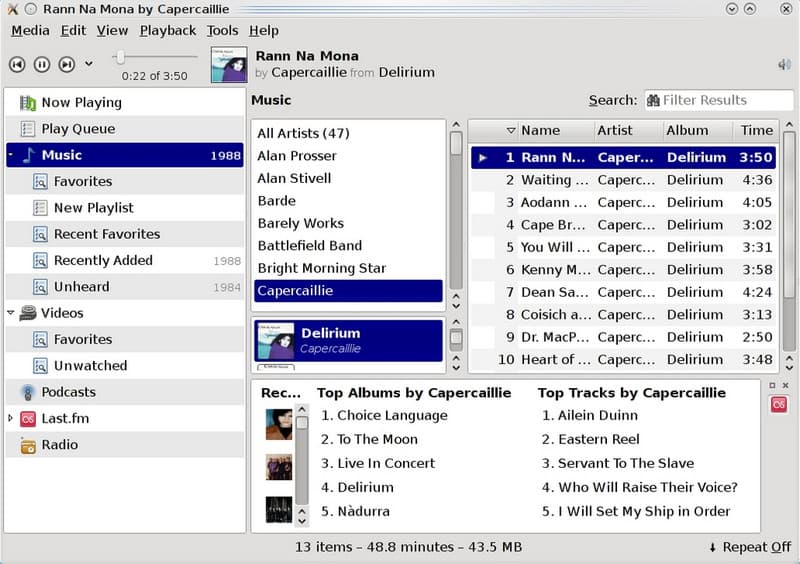 Amarok is one of the excellent and powerful music players for Linux, Unix, Windows, and Mac. In line with that, Amarok supports audio formats. This becomes more excellent for it offers an intuitive interface. Hence, it allows you to play and listen to your favorite music. Also, it helps you find and discover newly released music. Also, it offers for attaching and tagging digital music files like FLAC, Ogg Vorbis, WMA, AAC, MP3, and RealMedia. In line with that, an MP4 Player that stores audio files can also function like the Amarok smoothly and excellently.
Pros

Offers updated versions.
Free and open-source media player.
Supports audio and video formats.
Offers alternative software.
Cons

Cannot handle collections of local tracks, podcasts, and music stores.
6. QuickTime Player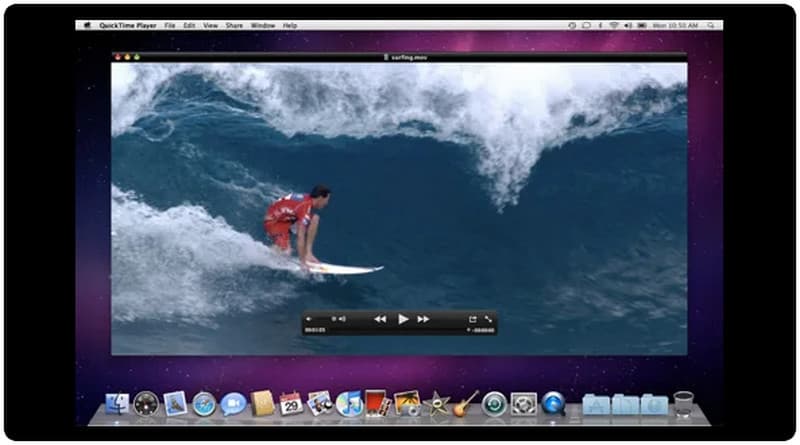 Quicktime Player is one of the well-known multimedia players that is developed by Apple. This software is available for video editing, live streaming, and more. In addition, it can handle a wide range of videos, photos, audio and panoramic images. Quicktime became popular for its features. For instance, video editing, allows you to rotate, trim, merge and split video clips. It also allows you to record your screen and post it on different websites such as Vimeo, Youtube, and Facebook. What is more interesting about this software is that, even though it is supported by Apple. Furthermore, this software is related to the MP4 player for it also keeps audio, video, and image files that supports a wide range of file extension.
Pros

Supports live streaming and video editing.
Easy and plain interface.
Allows you to upload to different social media platforms.
Can handle wide range of videos, photos, audio.
Cons

Requires third-party codecs.
Limited file formats.
Requires more storage space on the hard disk.
7. 5KPlayer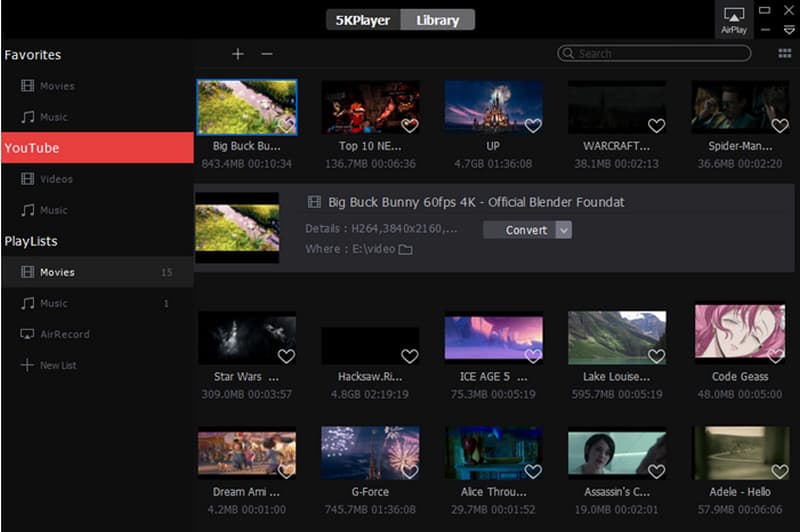 5KPlayer is a media player consisting of a free (MKV) UHD video player, music player, AirPlay, and DLNA enabled media streamer. This software allows you for online downloading. Also, it allows you to play DVD, IPTV 4K/1080p/360° with a wide-range design. When it comes to audio play, 5KPlayer supports MP3, ACC, APE, FLAC music that has perfect and quality sound. When streaming, the good thing about this software is that it allows you to stream audio-video without using wire via Airplay and DLNA without losing the quality. Moreover, like 5KPlayer, MP4 player allows you to download and stream videos and audio from the internet without having any trouble.
Pros

Free and open-source to macOS and Windows.
Ads free and bug free.
100% safe to use.
Cons

Needs advanced knowledge about the software for newbies.
Part 3. FAQs of Best MP4 Player for Mac
What format is MP4?
MP4 is an MPEG-4 video file format and considered as the prior digital video file formats that can be used for downloading videos from the internet. This format can also keep and store video files, audio files, text and images.
How to play an MP4 player on TV?
There are different ways on how to play an MP4 player on TV. One of these is using compatible cable wires to connect the computer to the TV. And the other one is through the wireless connection between the computer and TV such as bluetooth.
Does Windows 10 play MP4 files?
Certainly, yes. Just click the Start button located below-left side of the screen or the File explorer. Then click the right-click of the mouse then you can choose the MP4 file you want to play. Click the Open With and you can select the file player you want.
Conclusion
To summarize this article. Playing different video and audio formats with high-definition quality, watching your favorite movie from your Mac or any device to your TV is really attainable through the help of the outstanding 7 MP4 media players. All you have to do is to choose what's more effective and efficient for you and you can enjoy listening to music and watching videos and movies. If this article review has really helped you. Do not forget to share it with others.
Did you find this helpful?
232 Votes
YES

Thanks for letting us know!
No

Thanks for letting us know!
Best Picks of Video Player for PC/Mac
Best Picks of MP3 MP4 Player
Aiseesoft Blu-ray Player
A universal media player for Blu-ray, DVD, video and audio.