100% Free and Excellent 7 Video Players Compatible with Windows and Mac: Discovering Their Benefits and Offers
Are you searching for a video player but you do not have enough money for this? Well, you don't have to worry anymore because we have prepared for you the 7 outstanding video players for both Windows and Mac and it is 100% free! Thus, you can smoothly play all your favorite videos and listen to your ideal music with just a few clicks without any trouble. Also, you can utilize any of these free video players anytime you want. Most importantly, though these are 100% free, you can really enjoy your video and audio playbacks providing an exact quality resolution and sound that will surely satisfy you. With that said, you can evaluate the following free video players that are really convenient for you.

Top 1. Bluraycopys Free Blu-ray Player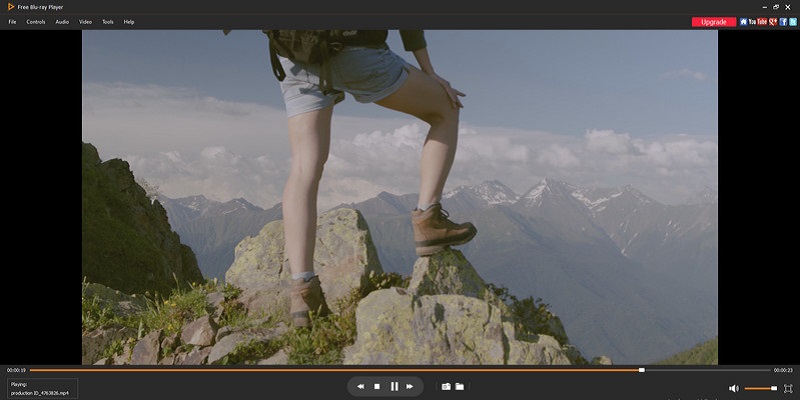 Free Blu-ray Player under Bluraycopys is like a video player that enables you to playback all media contents on your Windows or Mac computer. This free video player allows you to play your Blu-ray disc or movies on the big screen. Also, Free Blu-ray Player supports popular video formats such as MP4, AVI, FLV and more. The good thing about this tool is that, even if it is free, you can playback your media contents with high quality resolution and sound. In addition, it has a perfect intuitive interface. With that said, you can choose an interface skin or background to make it more personalized. Moreover, the tool allows you to capture while watching your preferred movies. In addition, the tool allows you to adjust the size of your screen.
Pros

Offers improved high-definition audio and video playback.
Greater storage capacity.
Supports Windows and Mac.
Cons

Promotional Ads existence.
Top 2. VLC Media Player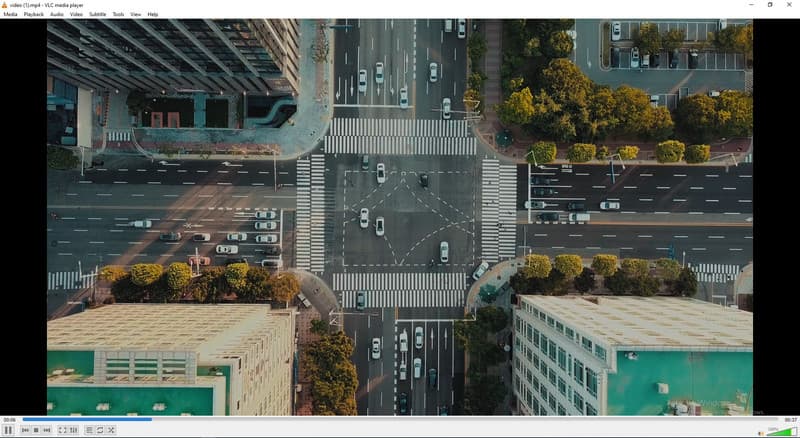 Video player enables you to play various video and audio files on your computer. Thus, VLC Media Player also lets you play and stream media contents on your desktop and mobile platforms like Android, iOS, and iPadOS over the network or internet. This tool allows you to create audio and video effects to make them more pleasing. Also, VLC Media Player allows you to record your desktop while playing your media contents. The good thing about this tool is that it allows you to convert video files from various formats. In line with that, you can subscribe to numerous podcasts. Most importantly, you can play your videos with high-quality resolution and sound. Regarding the interface, you can control the sound system and you can adjust the volume from high to low.
Pros

Offers free version.
Simple and clean interface.
Easy-to-use.
100% free.
Cons

Cannot modify the program's interface.
Cannot play files directly.
Supports Windows only.
Top 3. Windows Media Player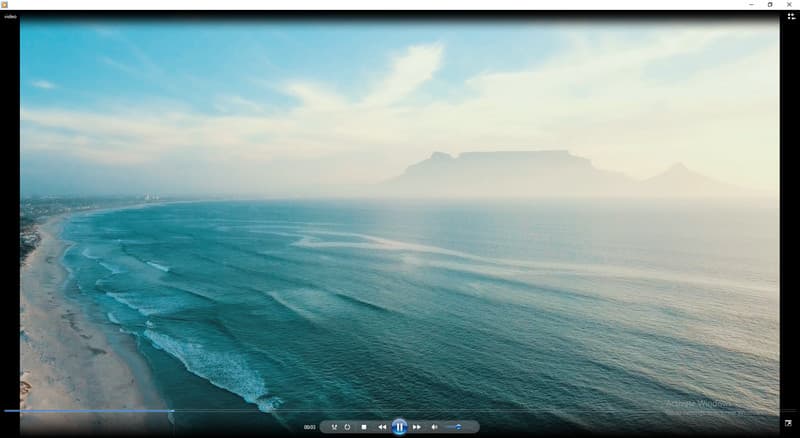 Windows Media Player is a software program that allows you to play and watch videos and movies or listen to your favorite music like a video player. Furthermore, this software enables you to play media contents from CDs, DVDs, hard drives, and online media. The good thing about this software is that it has a core playback and library function where you can organize your media files into one file. Also, this software program supports various video and audio formats. Furthermore, you can burn CDs and DVDs using this software.
Pros

Modified playback features.
Neat and simple interface.
100% free.
Cons

Only compatible with Windows computers.
Offers limited audio formats such as MP3 and Windows Media Audio only.
Top 4. MPlayer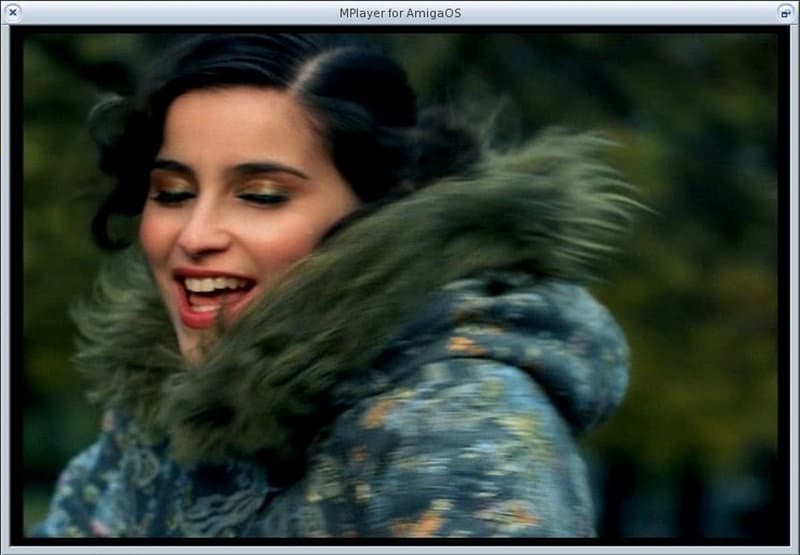 Like the video player that helps you play your media contents on the big screen, MPlayer helps you playback your video and audio files on the large screen as well. In addition, this free video player supports numerous video formats like MP4, MPEG, AVI, OGM, VIVO, ASF, Real Media, Matroska, NUT, NuppelVideo, FLI, YUV4MPEG, FILM, etc. The good thing about this software is that it lets you control the screen, playlist, interactive video and video equalizers, and inspector. Moreover, this software is absolutely ads and bugs free as you do playback, in that way you can smoothly play your media contents without any interruption.
Pros

Updated versions are present.
100% free and open-source video player.
No outside codecs are needed to playback.
Cons

Unsupported directory playback.
Does not support some media files.
Limited documentation on the use and configuration.
Top 5. QuickTime Player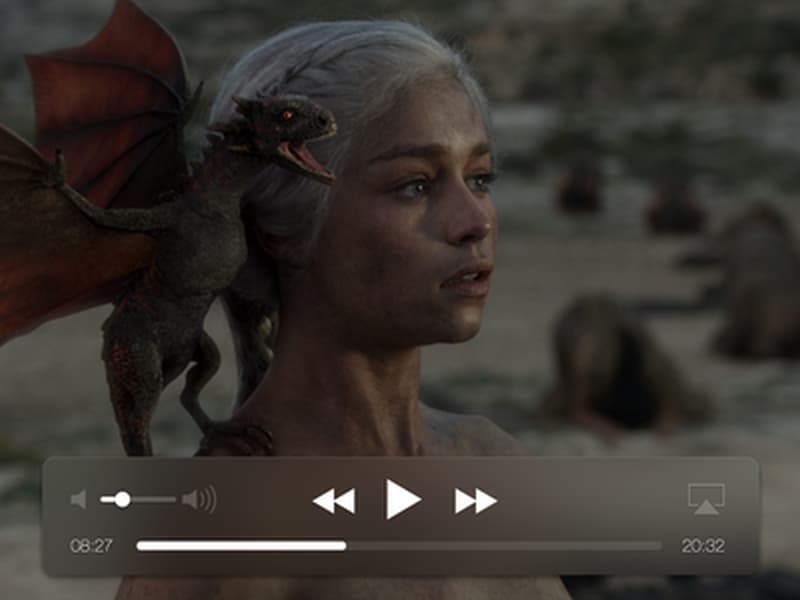 QuickTime Player helps you play your favorite movies, videos and listen to different music like the video player does. Hence, this software allows you to playback videos and audios with a wide range file extension. One function of this free video player that you would totally love is that it allows you to rotate, trim, add and split video clips. In addition, you can also record your screen while you do playback of your media files. In relation to that, your recorded files can be uploaded directly on several online video sites. And the good thing about this software is that, even if it is developed by Apple, QuickTime player also supports Windows.
Pros

Open-source to Mac.
Supported by different online video streaming.
Can handle wide range file extension.
Cons

Needs third-party codecs.
Few supported formats.
Top 6. Media Player Classic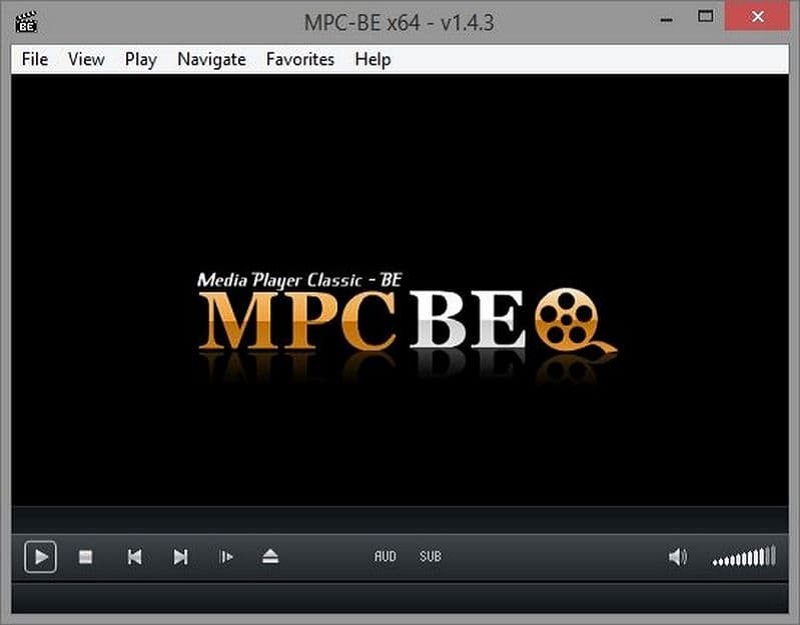 Media Player Classic is also like a video player that plays numerous media files such as videos and audio. Like the previous software that was mentioned above. Media Player Classic enables you to play different media contents supporting popular video formats like MPEG, FLV, AVI, and WMV. Moreover, this video player enables you to play videos and movies excellently because it supports high definition and big file data. This software also supports different image formats such as JPEG, GIF, PNG and BMP, except TIFF that allows you to view them on your screen such as Windows and Mac computers. Lastly, Media Player Classic playback media contents from VCD, SVCD and DVD without installation.
Pros

Absolutely free and easy-to-use software.
Offers latest versions.
Supports several file formats.
Cons

Supports Windows only.
Top 7. 5KPlayer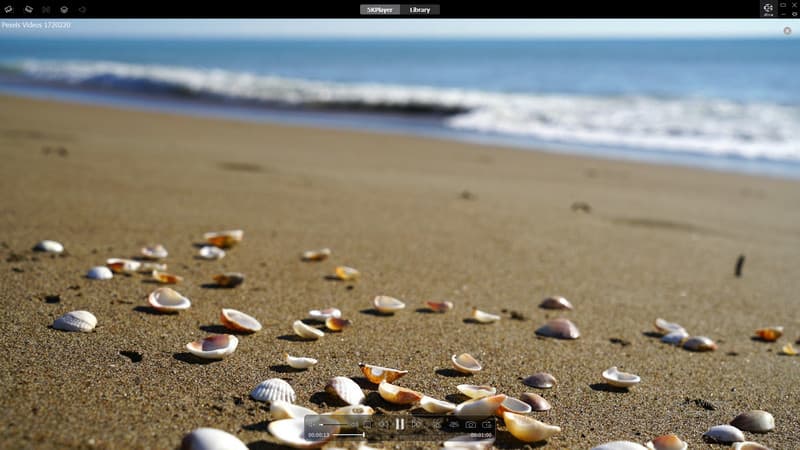 A video player will let you watch your favorite videos and movies, and listen to any available music. Also, 5KPlayer is a video player that enables you to download several media contents from the internet. Furthermore, no need to worry about DVD movies because this software doesn't support media files from your file folder only but it can also play DVD, IPTV 4K/1080p/360° with high quality resolution and audio. In relation to audio files, this software can freely play MP3, ACC, APE, and FLAC music. And the good thing about 5KPlayer is that it does not allow you to play videos and audio files only but it allows you to stream media content from the web browser as well.
Pros

Open-source to Windows and MacOS.
No Ads and bugs.
Totally free and safe to use.
Cons

Complicated to use.
Part 8. FAQs of Best Free Video Player
Is there a video player better than VLC?
Yes, there are video players that are better than VLC like XBMC Media Center, RealPlayer, KMPlayer, UMPlayer, DivX, BS.Player, GOM Player, Media Player Classic Home Cinema and more.
How do I play my videos on Windows 10?
Playback of your video and audio files using a video player on Windows 10 can be done quickly. Kindly go to your File Explorer, then choose the media file you want to play by clicking the Left Click of the mouse. Then, click the Open and select Windows 10. Just wait for a second and it will playback your media file.
Do video players offer a premium version?
There are several video players that offer a premium version for unlimited and unlocked features. As a result, you can really enjoy the software.
Conclusion
To sum up everything that is written above. Playing all your preferred media contents on your Windows and MacOS computer is really attainable. Also, you can enjoy watching your favorite movies at high quality resolutions and enjoy listening to your playlists with perfect and excellent quality sound. Since we have reviewed the 7 video players for Windows and MacOS. As a result, you can freely choose the best video player that can truly satisfy your watching, viewing and listening experience. And to remind, this software can be utilized for 100% free. Now, if this information is profitable for you, please don't forget to share it to others.
Did you find this helpful?
238 Votes
YESThanks for letting us know!
NoThanks for letting us know!
Best Picks of Video Player for PC/Mac