5KPlayer Review: Provides You An Excellent Audio and Video Playback
Are you questing for a media player for your Windows and Mac device? Amazing! It is not an accident why you are reading this article, because as we review 5KPlayer, we will encounter its main functions and a lot of features you will love. Yes, you read it right, it has a lot of amazing features you can enjoy. This post might help you find what you are looking for. What's more? You can also read here why you need to choose 5KPlayer rather than other media players out there. Are you ready and excited about what this software can offer? Great! Let us start now.

1. Our Verdicts
Pros

Great features.
It has playback support work perfectly.
It is suitable with all major video and audio formats.
Excellent experience as a YouTube downloader.
Play 8K video formats without a glitch.
Fast installation and simple interface.
100% FREE.
Cons

Confusing for the beginners.
Video playback stutters while using the fast forward or rewind button in the Mac version.
Overall Ratings
As we review, 5KPlayer has unique features and tools. It is so easy to install and set up. In addition to this, you can go on with the default preferences to download the software or may customize it by using your drive. Therefore, I can say that the interface itself is user-friendly and does not slow down when you are editing and downloading.
Easy to use:9.0
User-friendly:8.5
Smooth playback:9.0
2. 5KPlayer Review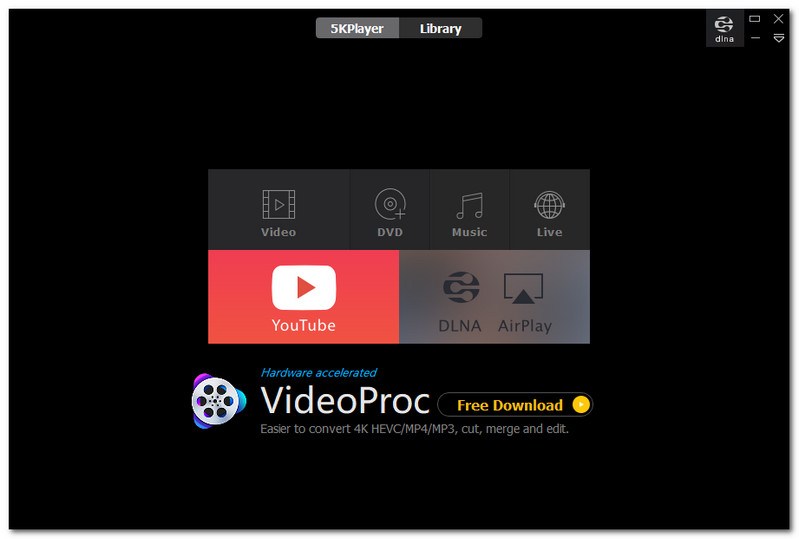 You will not regret it if you choose 5KPlayer. Do you wanna know the reason why? Because this software is an iOS and Android mobile software developer. Furthermore, 5KPlayer is a combination of a free (MKV) UHD video player, music player, AirPlay and DLNA, and online downloader. In addition to this, it provides you with features that you will surely love!
Price
The good thing about 5KPlayer is that it is free to use whenever you want. In short, it is free forever! In addition to this, there are no ads so you can enjoy using them without a hassle. The only thing you just have to do is the software will ask for a few details like country, name, and email-id. After that, when you are done inputting the required information, the software will send you a registration code and you can now start to unlock the software and use it for free.
Platform
5KPlayer is compatible with Windows 10, Windows 8, Windows 7, Windows Vista, and Mac OS X/High Sierra.
Main Features
● Can watch videos on a widescreen via AirPlay.
● Wireless streaming of audio and video via AirPlay and DLNA with zero quality loss.
● It has built-in hardware speed.
● Airplay feature.
● Translating 4k videos.
● Play 4k/1080p/360° HD video, DVD, and IPTV with innovative design.
● Play MP3, AAC, APE, FLAC, music flawlessly.
● Apply music filters for a huge range of effects.
● Excellent video library and video music downloader.
● You can directly download videos and music from YouTube, Dailymotion, Vimeo, etc…,
Video Playback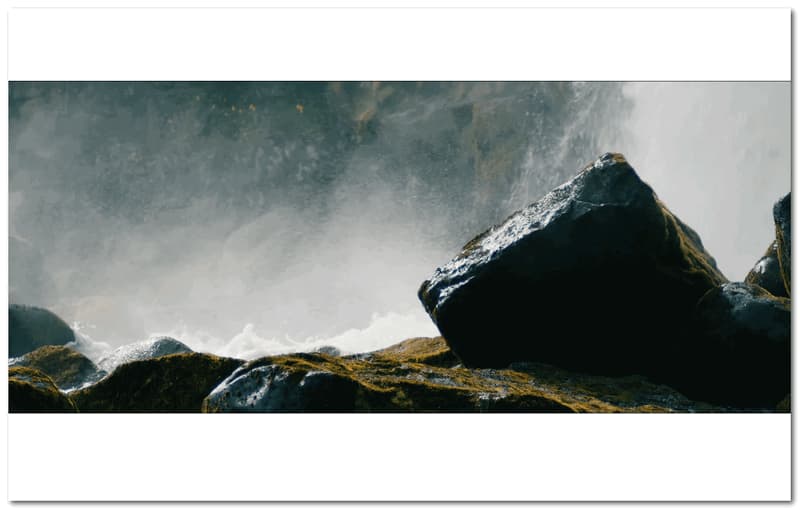 Additional great features that stand out the most are the support for a 5K video playback. However, there are players that can play a video with this kind of resolution, yet it will not assure you if they offer any hardware acceleration to the video that is being played. Nevertheless, it is different from 5KPlayer since it does support 5K Playback, and yup, it does accelerate the videos using hardware for you to get the complete experience you have been wanting.
Hardware Acceleration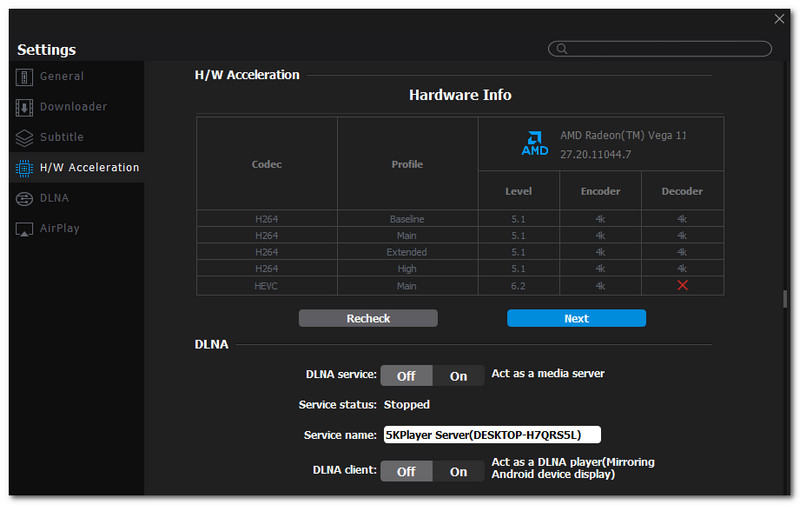 Did you know that 5KPlayer is advanced by AMD, Intel QSV, NVIDIA Cuda, and DXVA 2.0 hardware acceleration? Yup, you read it right! It has a full HD player for Windows 7, Windows 8, Windows 10, Vista/XP, and Mac OS X/Mac OS for exceeding your expectations and boosting your enjoyment level and least utilization of GPU/CPU during the same level of rendering and decoding. All-inclusive, 5KPlayer allows you to play 4K, 8K, HEVC, AV1, and HDR videos flawlessly.
In addition to this, 5KPlayer proficiently performs with all audio and video formats on Windows and Mac devices with HD Dashcam, made videos, phone records, DVD movies, online streaming, and collections on hard drive with complete subtitles tracks. Moreover, this media player is built with the purpose of TrueTheatre technology to provide you with a wonderful experience like a home theatre.
Region-Free DVD Playback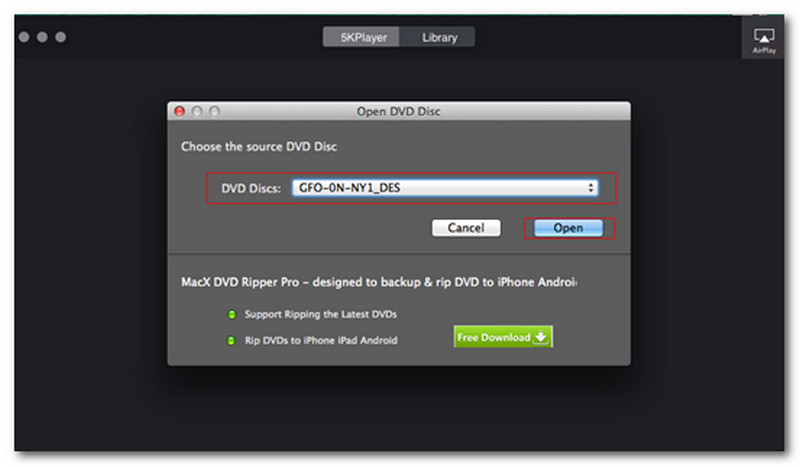 Another feature you can enjoy is 5KPlayer is a free multi-region DVD player software for both Windows 10 and Mac. What does it mean? It offers high strength and allows you to enjoy smooth playback of all region DVDs displayed. Also, the region-free DVD playback supports other copy-protected DVDs such as Sony ArccOS and Disney DRM, etc.
Built-in Radio Player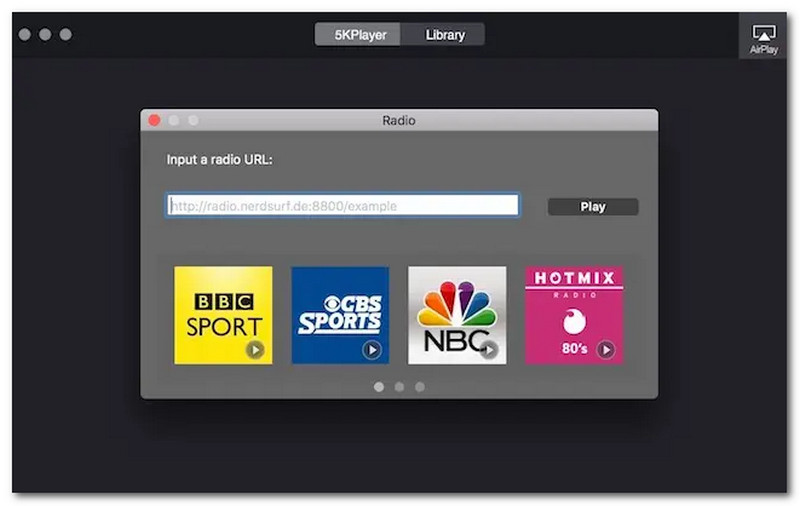 If you are into shuffling song collections, then 5KPlayer has the ability to play online radio with channels such as BBC, WNYC, Capital, Gold, Magic, Kerrang, Planet Rock, Absolute Radio, Classic Roc, LBC, ABC, XFM, Chill, Kiss, Kisstory, Classic FM, and many more. Great, right? Something you have to do is just click and select among the fixed internet radio stations suggested for you or just paste a radio URL.
360 Degree Video Playback
360 degree videos have been popular on YouTube and Facebook since 2015. To watch the 360 degree videos, and you can have the panoramic experiences from top to bottom, and from side to side. 5KPlayer is an easy 360 degree video player, which only needs you to drag and drop the 360 degree file into this software.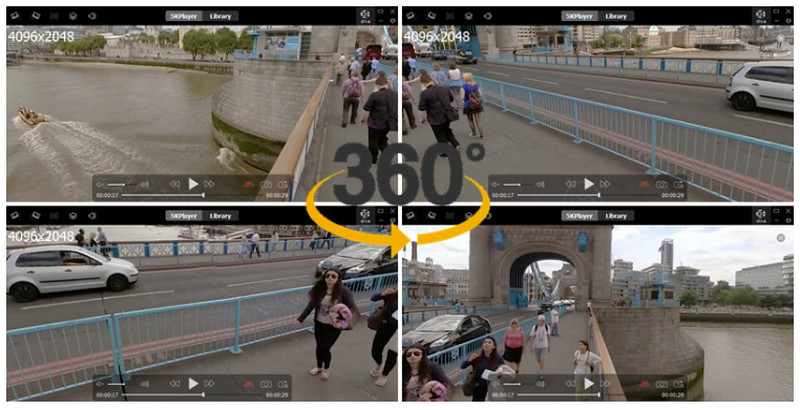 DLNA Wireless Stream and Airplay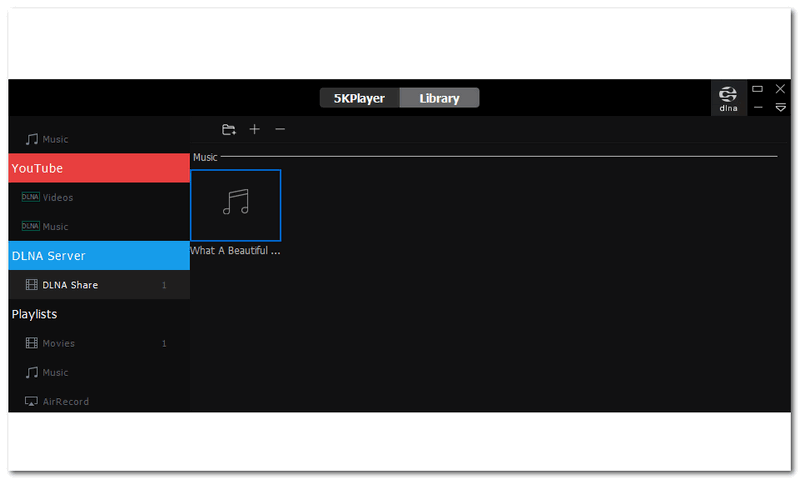 5KPlayer has integrated AirPlay technology software that is empowered with instant screen mirroring and video music AirPlay features. Moreover, it rapidly shows all the items on the screen of the computer, iPad, or iPhone. In addition to this, 5KPlayer has the screen recording ability to record 4K videos. Plus, it helps the display content and the complete screen of the iPhone or iPad to the computer speedily. What's more? It is an ideal player and it has a balance of DLNA controller, renderer, and server. What does it mean? It links many DLNA-compliant gadgets to work internally with one another.
3. 5kPlayer Download
5KPlayer is compatible with Windows and Mac computer. You can download this software directly from its official page.
Download 5KPlayer on Windows here: https://www.5kplayer.com/5kplayer-download-windows.html
Download 5KPlayer on Mac here: https://www.5kplayer.com/5kplayer-download-mac.html
4. FAQ
Which is better: 5KPlayer vs VLC?
If you're looking for a digital media player for Mac and Windows, I could say that VLC is the best alternative you can choose. But when it comes to downloading songs and videos it is quite complicated with the VLC and the best option for that is the 5KPlayer since it is a free and powerful media player that is user-friendly and has all the great features.
Is 5KPlayer safe, free and clean?
Definitely, yes. 5KPlayer is a safe media player which is not only Ads free and bug-free but also works perfectly on Windows and Mac. In addition to this, you can stream music, and play HD/UHD videos without creating any virus, 5KPlayer malware, or forcing extension on your browser.
Is 5KPlayer good for Windows?
Perfectly yes, it works well with Windows as well as Mac OS.
5. Best Alternative - Aiseesoft Blu-ray Player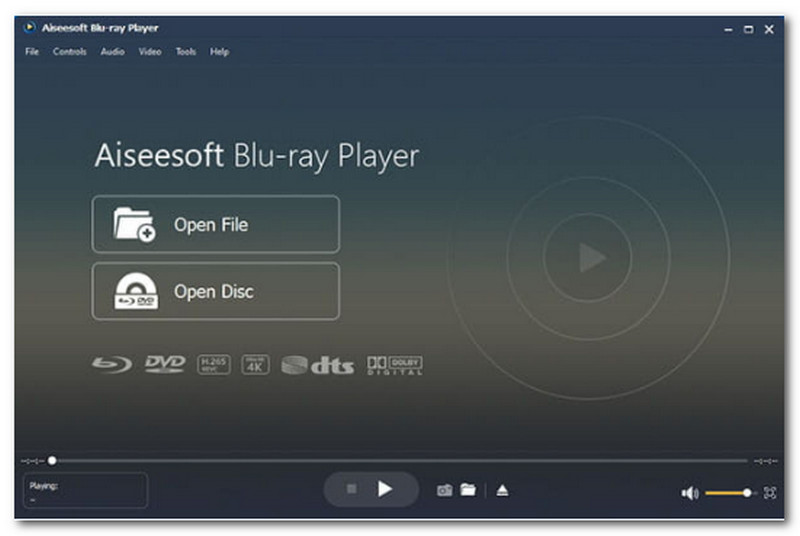 The best alternative for 5KPlayer is Aiseesoft Blu-ray Player, and the reason for that is because Aiseesoft Blu-ray Player can help the users to play Blu-ray disc/folder, DVD/folder/ISO files, popular videos such as MPG, MPEG, DAT, MP4, MTS and more. In addition to this, it supports playing any Blu-ray and DVD movies, it is compatible with various video files and lossless sound effects especially the HD image quality.
Conclusion
Summing up, we discover all the things that you need to know as a future user of this software. We now have an idea of how excellent the 5KPlayer is for everyone and how it can help the users. However, if you do not want to consider using the 5KPlayer, you may try Aiseesoft Blu-ray Player for a better experience!
Did you find this helpful?
261 Votes
YES

Thanks for letting us know!
No

Thanks for letting us know!
Aiseesoft Blu-ray Player
A universal media player for Blu-ray, DVD, video and audio.