Prominent Spoofing GPS Location App for Mobile Phones
Fake location applications may be used for various purposes, including Privacy Protection. These applications safeguard users' privacy by not exposing their true location to apps, services, or persons. This is especially beneficial when disclosing your location is either unneeded or dangerous. Furthermore, many mobile games include location-based elements like geocaching or location-based prizes. Fake location applications allow gamers to control their in-game location, making the game more dynamic and entertaining.
Do you want to find fake location applications for iPhone or Android? Here are the seven fake GPS location applications available for Android and iOS devices. These applications will allow you to utilize a custom location as your phone's GPS location. Some of the best fake GPS location applications for you are listed below. Scroll down and solve it!

Part 1. Best 7 Location Spoofer
FGL Pro
The main objective of the Android software FGL Pro is to change or fake your mobile device's GPS position. It allows users to select a phony GPS location, causing their device to seem someplace other than where it is. This can be useful for various purposes, including testing location-based apps, playing location-based games without moving, and ensuring privacy by concealing one's position. That is why it is among the greatest fake location apps for Android.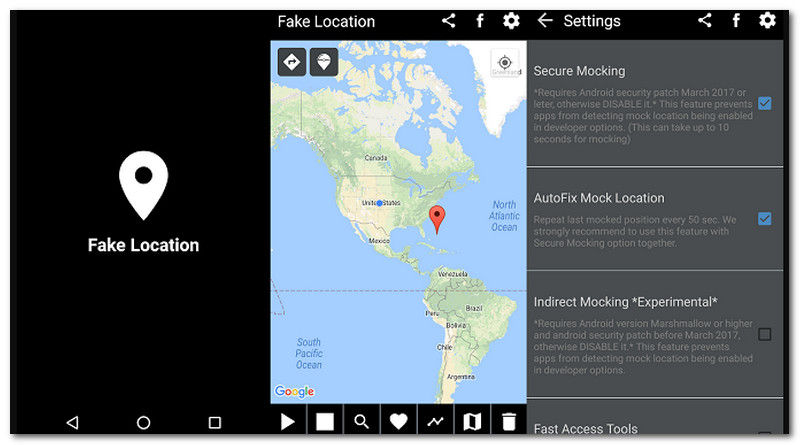 Pros

It is simple to use for beginners.
Joysticks provide precise positional adjustments.
It allows you to change your walking speed.
Geofencing is used to activate events based on their location.
Cons

Users report issues or crashes on occasion.
Only a little iOS support, largely for Android smartphones.
GPS JoyStick
The next app on our list of Android mock location applications that modify our location is GPS JoyStick. The program allows users to impersonate their GPS location. You may make your smartphone look somewhere other than where it is by tampering with the GPS position. This may be useful for various purposes, including playing location-based games like Pokémon GO without moving, testing location-based apps, and keeping your privacy by concealing your true location.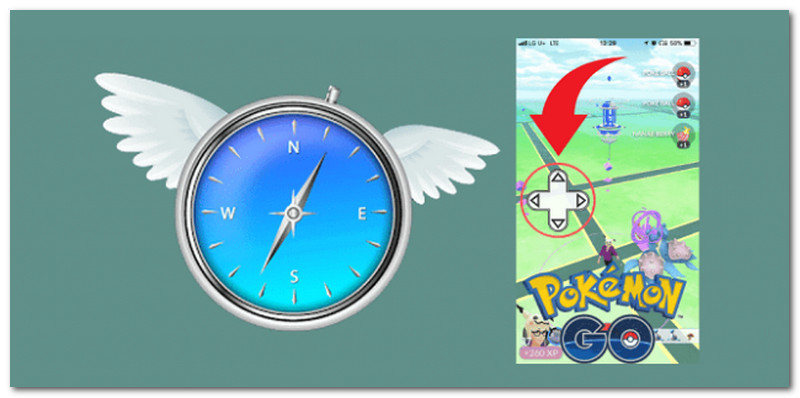 Pros

The joystick is quite accurate and responsive.
There are several customizing options.
Compatible with popular GPS applications and games.
Geofencing and location history are supported.
Cons

It necessitates some technical knowledge.
Some users may experience compatibility issues.
iMyFone AnyTo
iMyFone is another option for a GPS spoofing app. This app, sometimes known wrongly as iMyFone AnyTo, iMyFone AnyTo, and MyFone AnyTo, is the only location-changing program that can be used on Android and iPhone smartphones. Because of its capacity to fake GPS position to any place in the world and joystick GPS movement to make it look like the user is moving, the program has mostly been used as a Pokemon Go spoofer since its inception.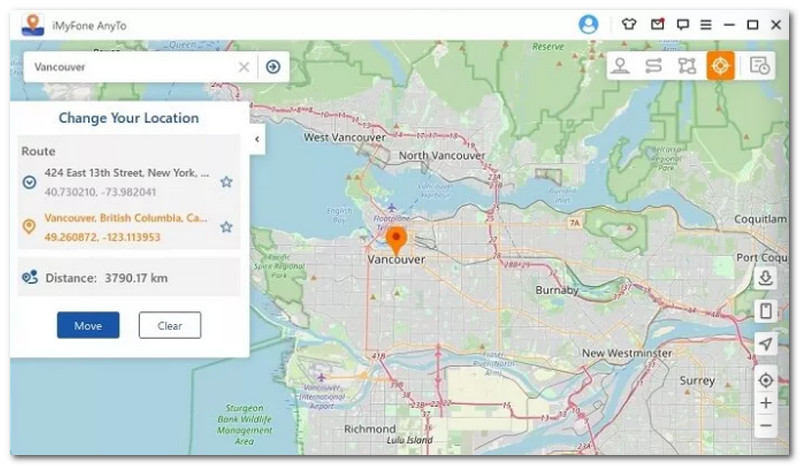 Pros

The most realistic iOS location switcher.
These characteristics are quite strong.
Useful and safe.
Cons

Some portions are inaccessible.
If used too frequently, it will be prohibited
Dr.Fone - Virtual Location (iOS)
Dr. Fone - Virtual Location is a one-stop shop for altering your phone's location on iOS and Android. It is fully compatible with location-based apps such as Pokemon Go, Snapchat, Life 360, and others, so there is no need to worry about compatibility difficulties. With it, the setting can no longer limit enjoyment. In addition to playing AR-based games, you may change the GPS coordinates of all the social media applications you use, including Instagram and Facebook. That is why it is one of the best fake location app APK.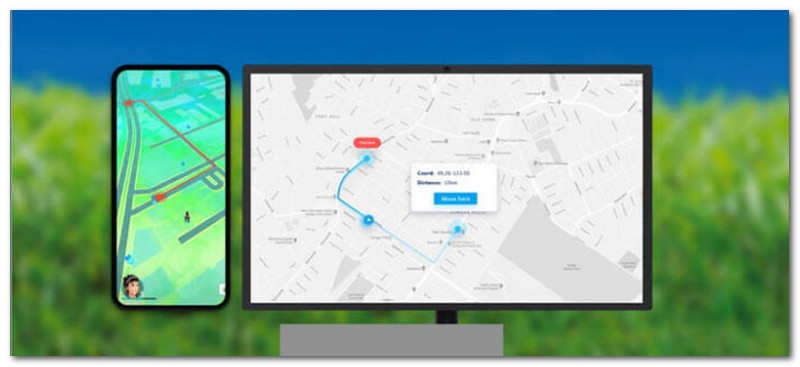 Pros

Change directions automatically and in real-time.
With a single click, import/export GPX files from various locations for saving and viewing.
It does not require a jailbreak and works on iOS and Android smartphones.
Cons

It provides a free trial, but otherwise is not free.
Some procedures are failed by the tool.
ThinkSky iTools
ThinkSky iTools is another great tool on the list. This iPhone location switcher program is mostly used as desktop software for managing and backing up iOS devices, particularly iPhones and iPads. It is not primarily a location changer or spoofing tool, like FGL Pro or GPS JoyStick are. Within the context of device management, it may provide certain location-related functions. Please remember that the software's features and functionality may have changed after my last update.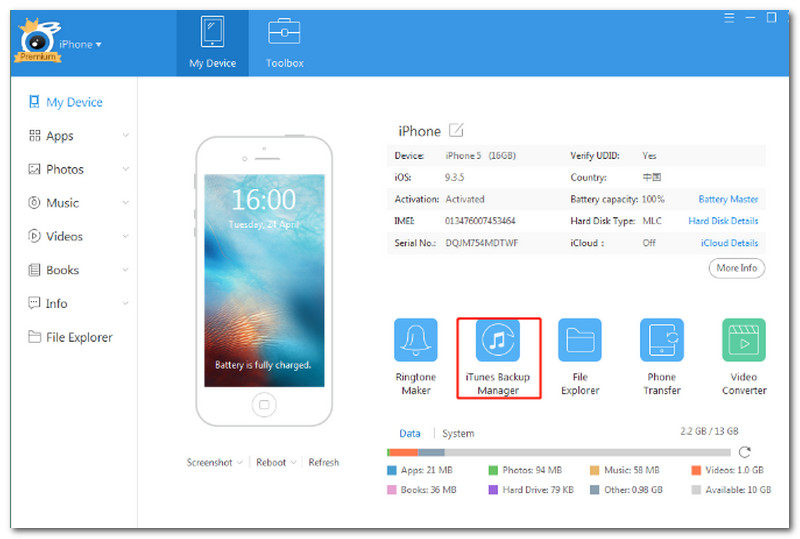 Pros

Suitable for both rooted and unrooted Android smartphones.
Without jailbreaking, iOS has limited functionality.
Allows for a wide range of location-based applications.
Cons

Without a jailbreak, iOS devices have limited functionality.
A subscription may be required for improved functionality.
Software updates may cause compatibility issues.
Tenorshare iAnyGo
Tenorshare iAnyGo is an app that lets you simply and rapidly change your iOS iPhone's GPS position without jailbreaking it. After choosing the location you wish to utilize, your device will use your entered address as the default location. It is also a spoofer for Pokemon GO and Jurassic World Alive. See, it is another great location spoofer for iOS.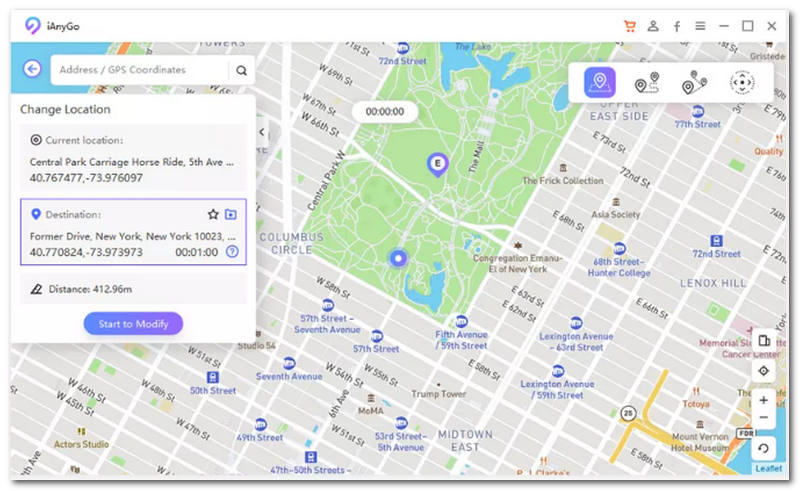 Pros

Plan routes on a map and adjust the location as needed.
Save your favorite sites for later use.
Spoof your location in various applications and games, including popular ones like Pokemon Go and other health apps.
Compatible with all current iOS devices and iOS versions
Cons

The tool is expensive to use.
Its free version does not offer the basic and needed features.
AnyMP4 iPhone GPS Spoofer
Use the well-known location-changing AnyMP4 iPhone GPS Spoofer to change your location effortlessly. It offers a simple approach for creating a fictional location on your iOS device for various uses. It can deliver a more steady user experience than other GPS location-changing tools. This location switcher enables iPhone applications and games to identify your virtual location while changing your address to any other place. It is the greatest tool for changing location on iOS devices.
Among the tools above, AnyMP4 iPhone GPS Spoofer becomes the leading tool we can use per the users. Its effective and user-friendly UI is evidence for that statement. Indeed, this tool is the best and most free location spoofer for iPhone.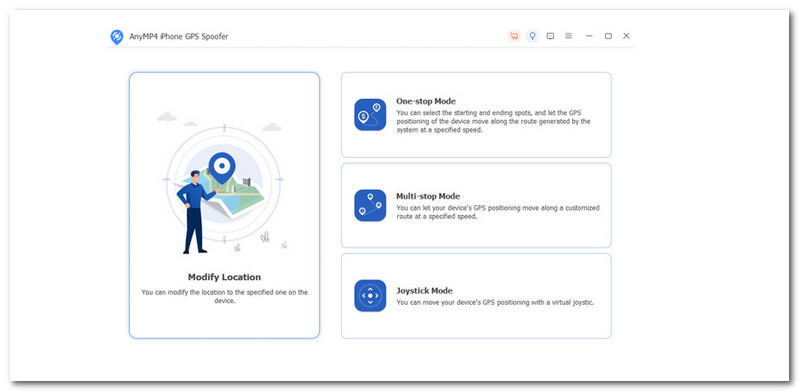 Pros

Methods can be completed quickly.
It's legal and incredibly effective.
Device compatibility is extensive.
It is also applicable to a variety of uses.
Cons

The premium edition may be costly.
Part 2. Comparison Chart
Best Location Changer

FGL Pro

GPS JoyStick

iMyFone AnyTo

Dr.Fone – Virtual Location

ThinkSky iTools

Tenorshare iAnyGo

AnyMP4 iPhone GPS Spoofer
Platforms
More Features
Ease
Features
Safety
Android
Joysticks.
Walking Speed adjuster.
Geo Enforcing Triggers.
8.5
8.0
8.5
Android and iOS
Favorites features.
Customizable parameters.
No Root Process.
Mocks Coordinates.
8.5
8.0
8.0
Android and iOS
Real-time changer.
Jumping Tool.
Auto-jump/change.
9.0
9.0
9.5
Android and iOS
One-click change.
Social media encounter.
Spoof Locations Interconnected.
9.0
9.5
9.0
Android and iOS
Installation-based Feature.
Simulators adjuster.
8.5
8.0
8.0
iOS
Wide regions availability
Saving edits for later features.
8.0
8.5
8.5
Windows, macOS, iOS, and Android
One-stop mode.
Multi-stop-mode.
Joystick mode.
Customize speeds.
9.0
9.5
9.5
Part 3. FAQs about Best Fake Location App
How to fake a live location in WhatsApp?
If you want to know how to send fake locations on WhatsApp Android, then TailorGo is generally regarded for its superb combination of features, which enables false live location sharing not only simple but also secure. There are three settings to choose from: Teleport Mode, Two-Spot Mode, and Multi-Spot Mode. To simply swap locations, choose the first one and then the destination. Select the second or third option to imitate GPS movement, then construct a path to follow.
How can I determine where a mobile phone is?
Open the Find My Device app on a different Android smartphone or tablet. Then, we need to log in. Please choose the device you want to find from the list. Next, the Android device's lock screen may be requested when you try to locate it. We can use the same procedures to locate, lock, or wipe a device remotely.
Can a VPN be used to conceal my actual location?
Yes. Many VPN programs available for iPhone and Android phones may be used to conceal your location. Use ProtonVPN, NordVPN, Surfshark, or AtlasVPN initially if you are unsure which VPN to use.
Can I use these applications to disguise my location on social media?
You may use these applications to impersonate yourself on social networking networks such as Facebook, Instagram, and WhatsApp. They let you specify an alternative location to be shared when you publish or share your location.
Can I use these programs to mimic mobility, or do they merely establish a static location?
You can imitate mobility by building a path or route with waypoints in certain fake location programs. This benefits apps or games that demand constant location updates, such as fitness or navigation.
Conclusion
Fake Location apps for iOS and Android are handy in various situations. You may finish the procedure quickly and efficiently using dependable imitation location software. This list's GPS and spoof location applications are safe to use. If you want a one-stop solution to disguise your position on Android and iOS devices, AnyMP4 iPhone GPS Spoofer is appropriate with all of its features that can help us make the process possible.
Did you find this helpful?
467 Votes
YES

Thanks for letting us know!
No

Thanks for letting us know!