3 Ways on How to Change Your Location on Snapchat
Snapchat's most recent update features a new location-sharing function. Snap Map lets you know where your Snapchat contacts are, share your current position, and watch Snaps from people nearby or at a specific event or area.
We can say that the latest update is useful, especially when we want to be found by our friends or family members. However, it might cause security and privacy issues when an unwanted guest knows your location. In that case, changing location on Snapchat is a must to avoid danger. For that, this article will help you with that. Here's how to change your location settings.

Part 1. Ways to Change Your Location on Snapchat
Method 1. Best iPhone Location Changer- AnyMP4 iPhone GPS Spoofer
We shall start with the best and most incredible ways to change the location of your Snapchat without hassle. For that, we introduce you to the incredible and trusted AnyMP4 iPhone GPS Spoofer. This tool is one of the leading tools that offer effective features to modify our location in different applications, including Snapchat. For that, let us now see how easy and efficient it can be when we use it.
1.
Let us download AnyMP4 iPhone GPS Spoofer on our device for free. We only need to access their website and install it on your computer.
2.
To modify your Snapchat's GPS location, we must hit the Start button and connect your iPhone. This can be done through a USB cable. After connecting, a popup appears on your iPhone; please hit the Trust button as we proceed with the process.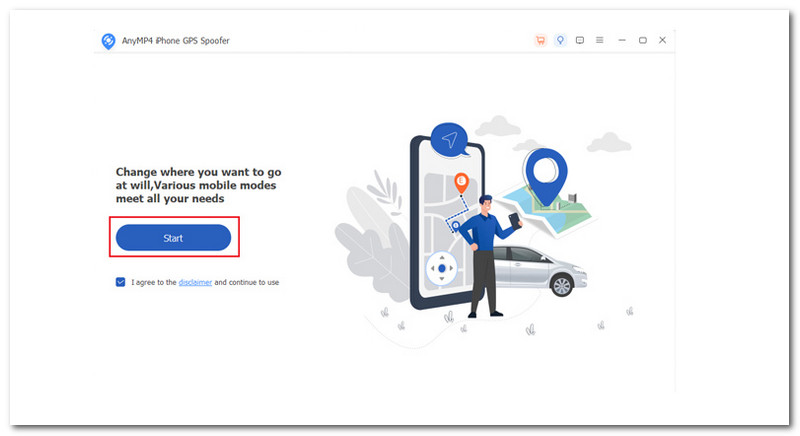 3.
The third step is easy. After the steps above, let us now pick the Modify Location option.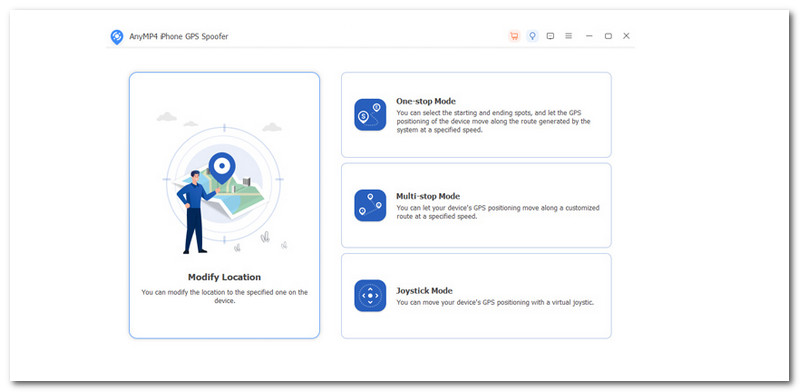 4.
You will see a map when accessing the location-changing interface as we continue. Then, you may choose a location of your Snapchat to modify, click on it with your mouse, and click Move to.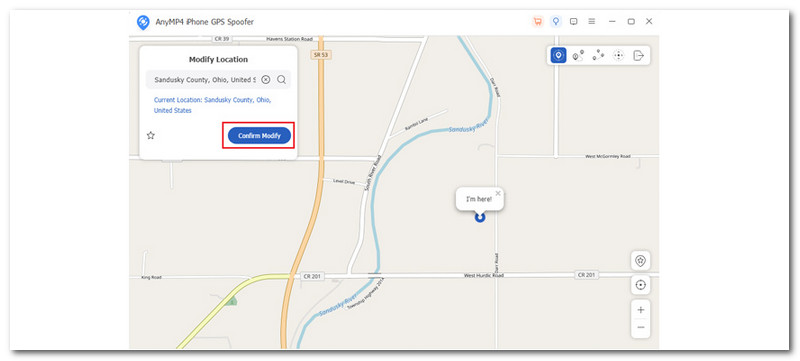 5.
Finally, you can also type the place's name in the box in the top-left corner of the UI for an instant modification of Snapchat's Location To modify the location of your Snapchat, please click Confirm Modify after selecting the location.
Incredibly, AnyMP4 iPhone GPS Spoofer is an incredible tool we can use. iT is also evident that the tool is very easy to use, and even the new user will not have a problem using it. The UI and features it offers are also comprehensive. That is why many users are undoubtedly continuously trusting this tool, and you can be one of them, too.
Method 2. Change Location on Snapchat Android
We have the Fake GPS Location app for this situation, which we can get on our Play Store. You must enable developer settings on your Android phone for this to operate. Here's how to go about it. Kindly see the steps we need to take below:
1.
Navigate to the Settings menu on your phone. Then, we need to select About Phone. From there, choose Software Info. After that, the Build Number must be tapped seven times in a row.
2.
When asked, enter your phone's lock code. You can now reach the Developer Mode settings page by going to Settings and selecting System for Developer Options. If it didn't turn itself on automatically, switch on Developer options, and you're set to go.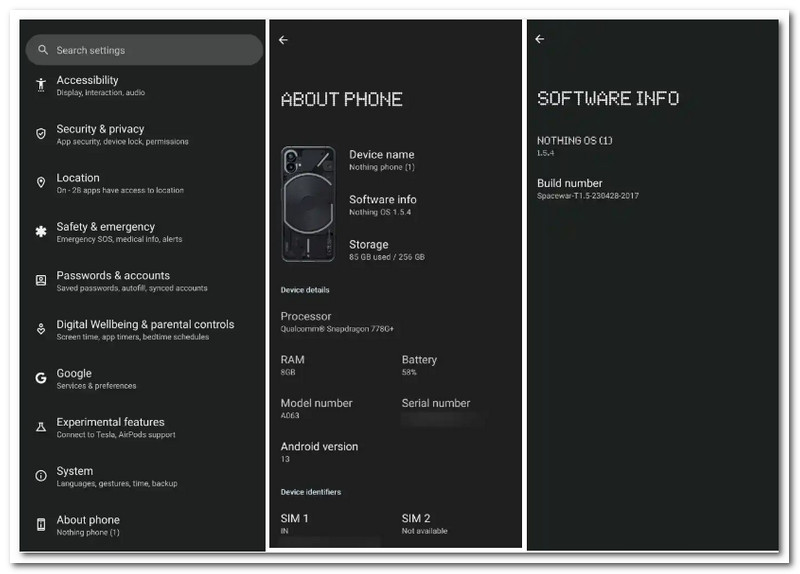 3.
You must now instruct your phone to utilize the Fake GPS Location app to obtain GPS coordinates. Select System from the Settings menu. Select Developer Options.
4.
Then, scroll down and touch on the Select Fake Location app. Choose the Fake GPS app. When you press the Play button, your phone assumes you are at the location you specified on the map.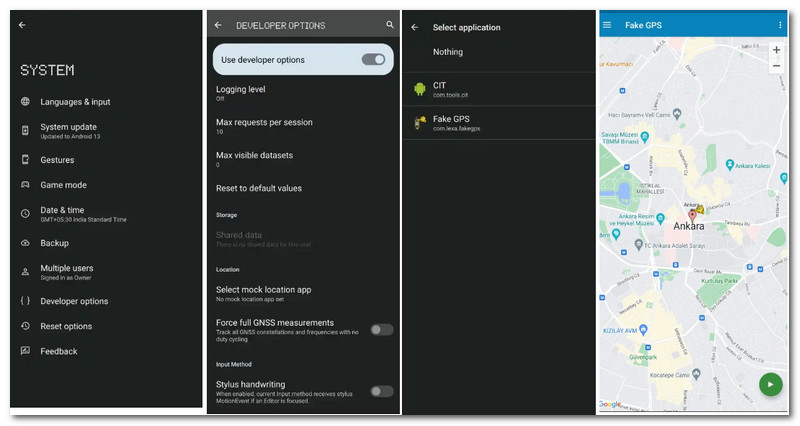 Then, when you share your Android location via Snapchat, you will give a spoofed location without others knowing that.
Method 3: Using iTools
iTools also have the potential to be used on how you change your location on Snapchat. Launch iTools on your Windows or Mac computer, then connect your iPhone through a wire to that computer. To make this function, your iPhone must remain connected to the host computer. Once you've installed iTools, follow these instructions to enable GPS spoofing on your device.
1.
On the iTools panel, click the Toolbox icon. On the Toolbox panel, click the Virtual Location icon.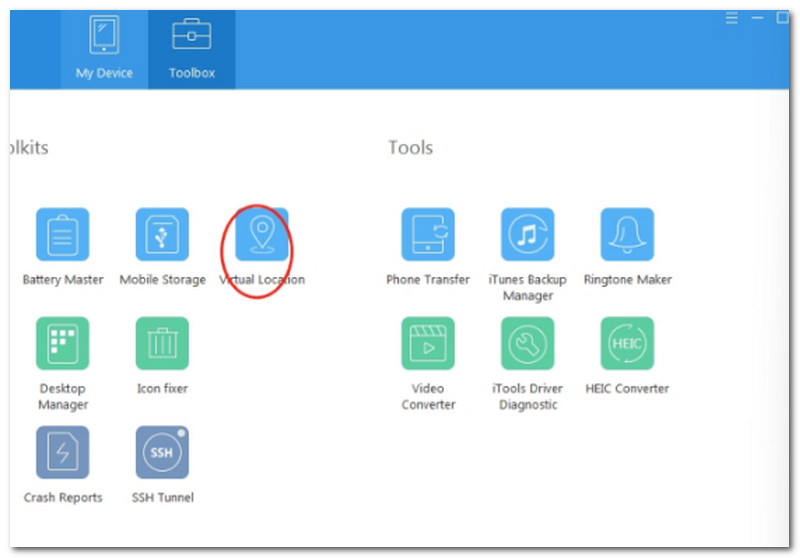 2.
Enter the spoofing fake in the text box and click Move Here.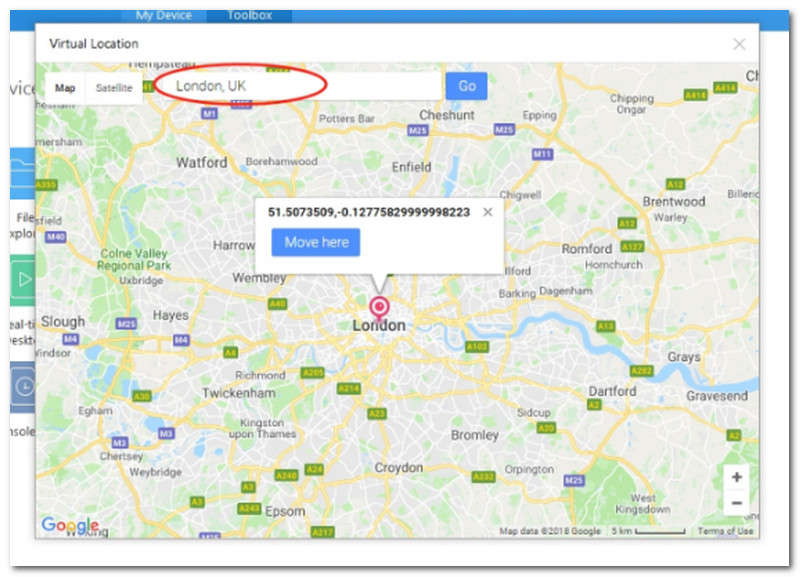 3.
Use your phone to access Snapchat and do anything you want in your new location. We need to hit the Stop Simulation in iTools to stop GPS spoofing.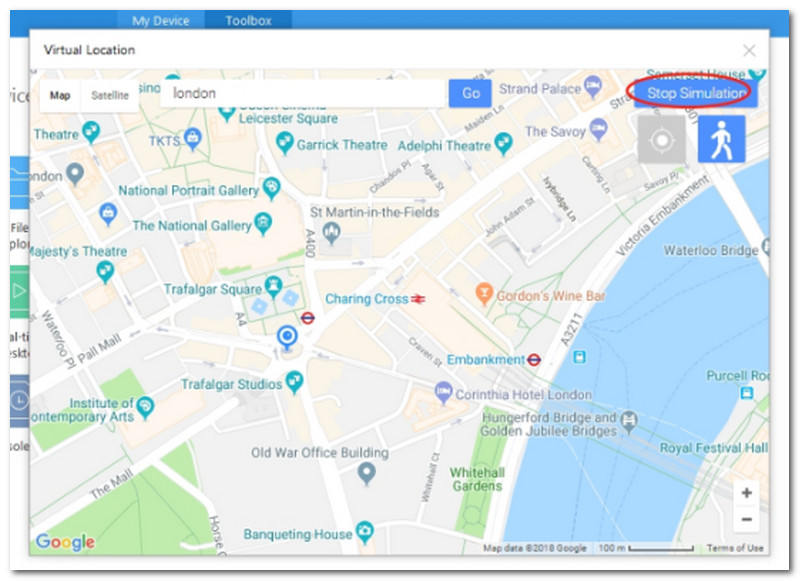 These are the steps we need to take to make the process. The tool is free, yet some users report it does not give the exact location you want to add. In that case, we only need to repeat the process until it succeeds.
Part 2. FAQs about How to Change Your Snapchat Location
Will my Snapchat buddies notice that I've moved my location?
If you use GPS spoofing to modify your Snapchat location, your friends will see the location you've specified as your current one on their Snap Map. They will not, however, get any messages or alerts indicating that you have moved your location. Remember that shifting your location to unexpected or distant locations may arouse concern among your pals.
Can I alter my Snapchat map location?
When you use Snap Map, you will be prompted to select your map's location settings. The settings tool allows you to alter the location settings at any time. This process will only be possible if you follow the on-screen steps and provide the requirements needed.
Can I change the location of my Snapchat to anywhere in the world?
You can modify your Snapchat location to almost anywhere globally using GPS spoofing software. You may use these applications to enter exact GPS coordinates or to select from a list of popular sites. However, be aware that Snapchat may have limits or limitations in certain places, and some locations may be unavailable or less precise when utilizing GPS spoofing than others. But, if you are looking for the best tool, AnyMP4 iPhone GPS Spoofer will be great because it has no limitations or restrictions.
Why is Snapchat displaying my incorrect location?
Some functionality, such as location, may fail if your Snapchat app is outdated or too old. Making use of a Location Spoofer. Using a false location app or a VPN will most likely receive the wrong Snapchat location error.
What is the Snapchat live location?
What Is the Share Live Location Feature on Snapchat? Share live location on Snapchat is a live location-sharing function and an extension of the Snap Map. It plots your location on a map and functions as a buddy system to enable pals to keep track of each other's movements for safety.
Conclusion
Those are now the right ways to change our Snapchat locations. It is possible whenever your Snapchat gives you the wrong locations or for privacy and security purposes. Well, if you are looking for the best tools to use, then we recommend AnyMP4 iPhone GPS Spoofer. It is highly recommended by the users, according to the reports. Use it now for free!
Did you find this helpful?
462 Votes
YES

Thanks for letting us know!
No

Thanks for letting us know!