How to Spoof My Location on iPhone to Mask Yourself
Most simply, there are instances when you need to trick the applications on your iPhone into thinking you are not where you are. Many people may find this strange, but faking GPS on iOS smartphones is occasionally necessary. The key is to mislead the applications into thinking you are somewhere else. There are several reasons for doing so, such as wanting to play a location-based game. However, most importantly, it is needed for security and privacy purposes.
To get to the point, the method of iOS location spoofing might be difficult because there is no simple or built-in solution. However, we will assist you with the same situation. Read this article attentively to learn how to change the location of your iPhone or iPad.

Part 1. 3 Ways to Spoof Location iPhone
Method 1: Best Tool: AnyMP4 iPhone GPS Spoofer
The first method on the list is using the most trusted tool in the field. AnyMP4 iPhone GPS Spoofer offers the best features to make the process succeed fastest. This tool can give us the location changer of our iPhone. The good thing about this tool is the friendly UI it possesses and the smooth process it offers. Those are a few reasons why many users use this in the location aspect of their iOS devices."
For that, please see the steps we prepared for you to show the simple process we are talking about. Without further ado, here are the steps we need to change the location of our iPhone.
1.
Download and install the incredible AnyMP4 iPhone GPS Spoofer on your computer for free and easy steps.
2.
Please initiate the process by pressing the Start button and connecting your iPhone to the computer using a USB cable. When a pop-up appears on your iPhone screen, tap the Trust button. This will allow us to continue the process.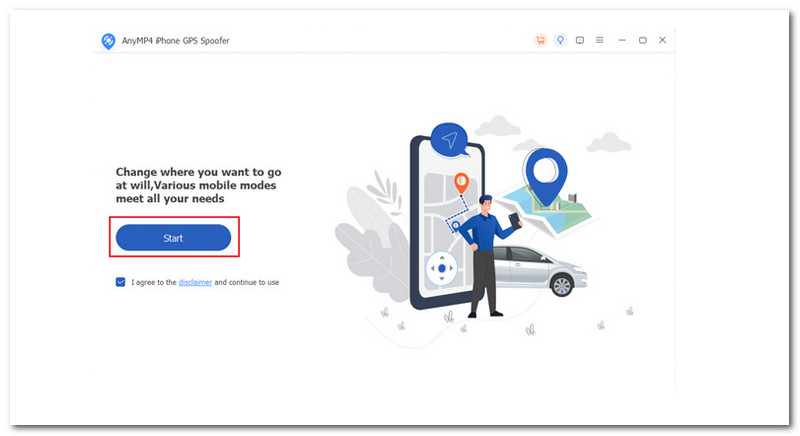 3.
Next, opt for the Modify Location feature from the screen.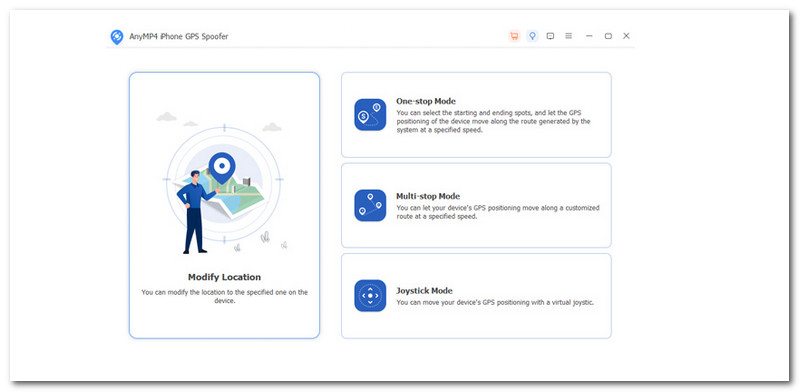 4.
Once you enter the location modification interface, a map will be displayed. Here, you can choose the desired location, left-click it with your mouse, and then select the Move to option. Alternatively, you can input the location's name into the box in the top-left corner of the interface. Once you've selected, confirm the location change for your iPhone by clicking the Confirm Modify button.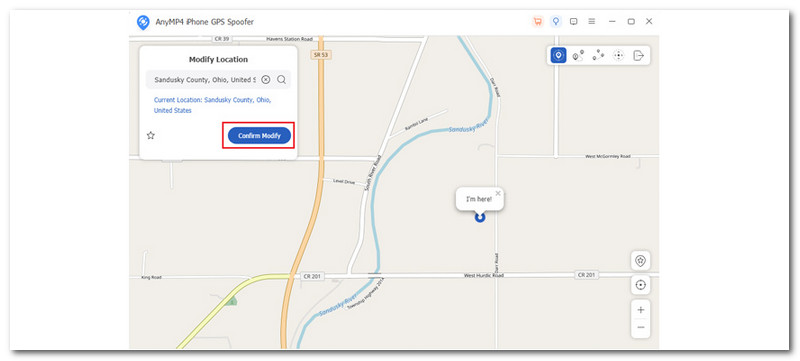 There you have it. You witnessed the simple and effective way of changing the location of our iPhones. We can see that the tool is excellent in making the ways possible. AnyMP4 iPhone GPS Spoofer offers the features we all need for the situation. We can now use it and not waste time.
Method 2: Use Xcode for Mac Usage
If you are uncomfortable downloading extra software on your phone for this purpose, a computer tool called Xcode is the following technique to spoof GPS on the iPad or iPhone. We'll show you how to complete the fake assignment using this.
1.
You must open the program after it has been installed. After that, develop a new project and select Single View Application. When finished, press the Next button.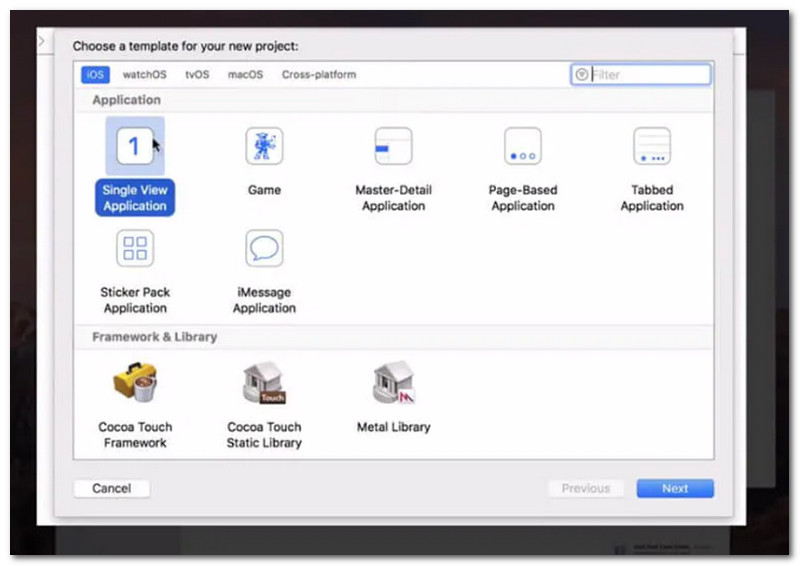 2.
You may now Name Your Project and press the Next button.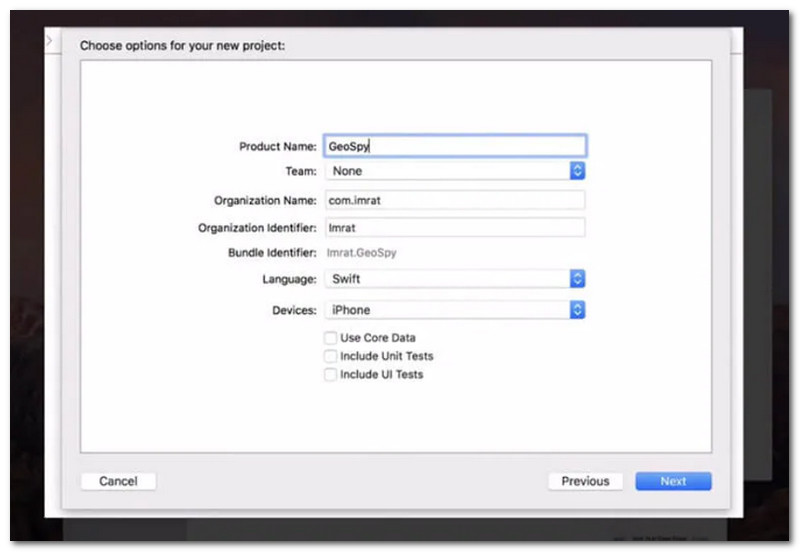 3.
On the following screen, you'll notice a pop-up requesting, Please tell me who you are.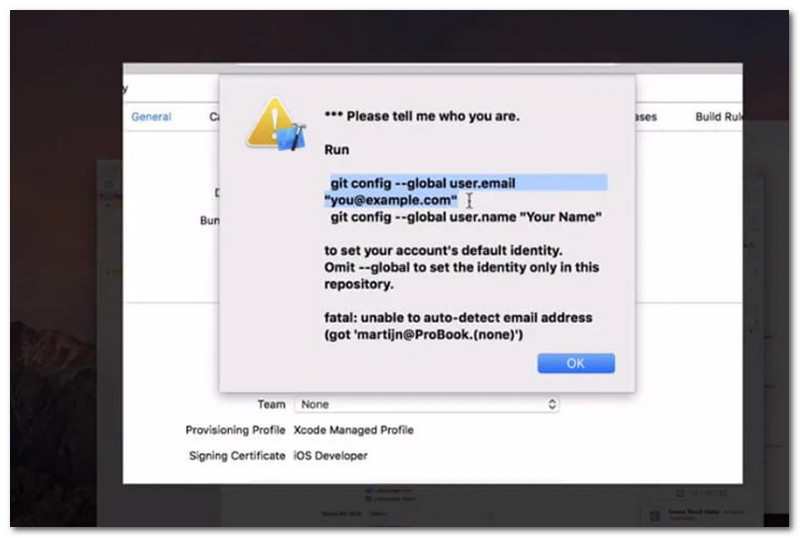 4.
Now, make a development team and link your iPhone to the Mac.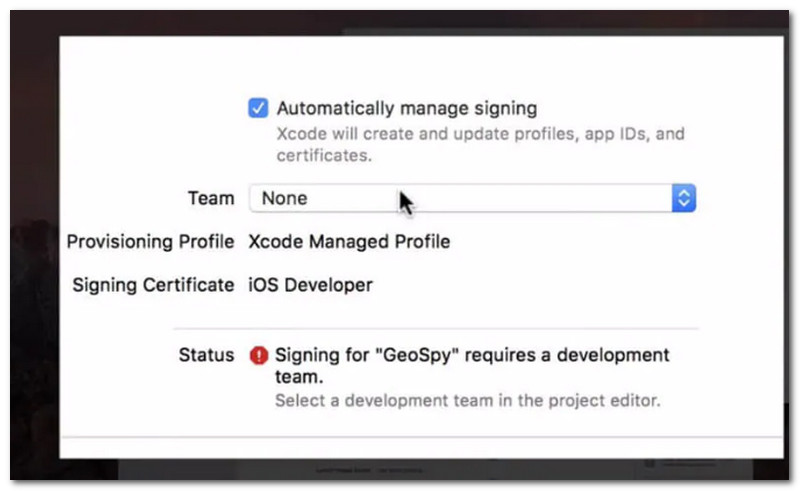 5.
After that, choose your Device from the build device menu. Keep the smartphone unlocked while doing so. You must remain when you have completed everything correctly because the application will process symbol files.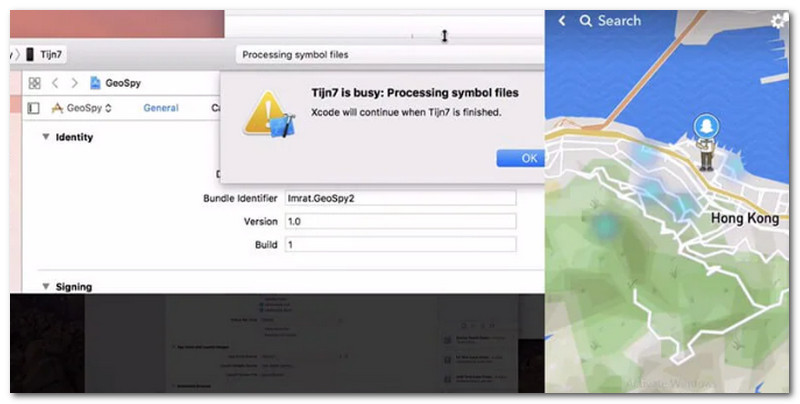 6.
Now, choose the Debug option. After that, click Simulate Location and select the area of your choice. You are now ready to go.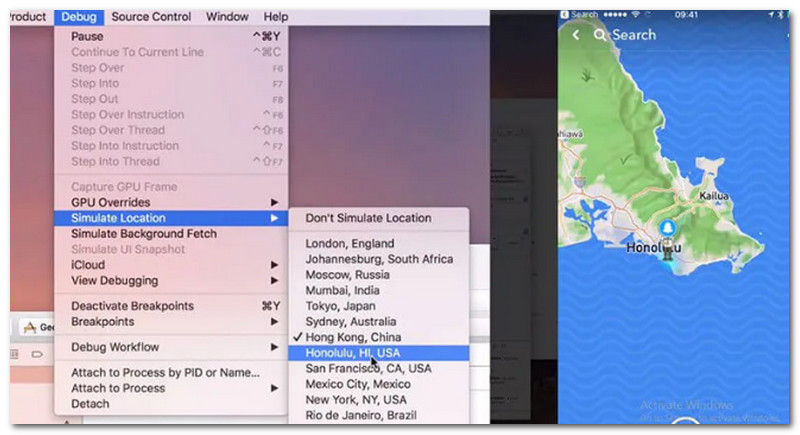 We can say that the process above is also effective, yet we can notice that it requires more complicated steps and requirements. It might lead us into confusion. However, as long as you take time to understand it, we will not have any problem. Moreover, to protect your iPhone and keep it safe, you can turn off iPhone location.
Method 3: Spoof Location on iPhone without Computer (Jailbreaking)
The next way to fake your location on an iPhone or Android phone is to jailbreak it. You can access most of your device's original settings when jailbreak your smartphone. However, this procedure might be difficult because it depends on your iOS version. The Anywhere! is now available. app for this purpose, and it works great on iOS 15. This is the handbook for it. Consider the iOS operating system:
1.
Obtain The Anywhere! The Cydia software on your phone is faking your location. Then, install the app and activate it from your home screen.
2.
Navigate to the Place you wish to impersonate. When you tap it, a red pin will appear on the address. Next, on the next screen, touch on the Blue tab.
3.
After that, on iOS, you can now specify which applications you want to spoof GPS location for. Then, you may open the selected app and see the updated location.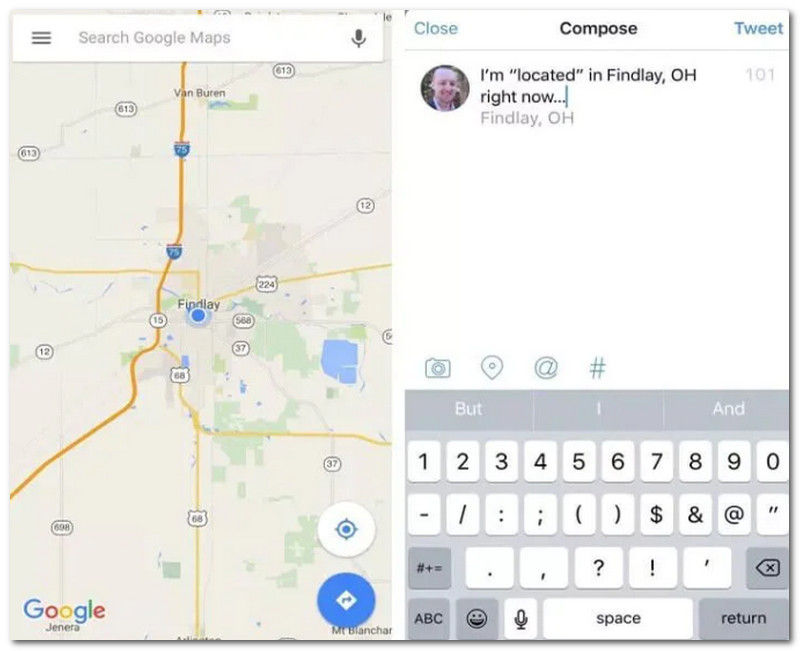 It is another way we can use to make the process. However, jailbreaking your iPhone is not recommended by experts to change the location of your iPhone. It may be effective sometimes, but it is only temporary.
Part 2. FAQs about How to Spoof Location on iPhone
How do you spoof your location on Find My iPhone?
This process will become possible if we replace your sharing device. To change the device from which you share your location, open Find My on the device you wish to share from. Choose the Me tab, then Use this [device] as My Location.
Is it legal to fake your location?
The legality of location spoofing differs depending on the country and intended application. While altering your GPS position for personal reasons, such as testing location-based apps or playing location-based games, is generally acceptable, it can be prohibited if used to commit fraud or deceive others. When spoofing your location, always follow local laws and terms of service agreements.
Is it possible to fake my location without jailbreaking my iPhone?
Yes, you can fake your iPhone's location without jailbreaking it. Several applications available on the App Store provide non-jailbreak location spoofing methods. These applications replicate a false GPS position without requiring substantial device changes.
Is there any danger in faking my iPhone's location?
Yes, there are hazards to faking and changing your iPhone's location. Some apps may require broad permissions, jeopardizing your privacy. Furthermore, utilizing location spoofing to deceive others or participate in illicit activities might result in account suspensions or legal action. Always use caution when providing rights to applications and utilize location spoofing appropriately.
Will faking my location on my iPhone affect other applications and services?
Yes, faking your location on your iPhone can alter how other applications and services behave. Apps that rely on precise GPS data may not operate properly, and some location-based services may not function properly. Before utilizing location spoofing, it's critical to understand the possible repercussions and restrictions since it might affect the entire operation of your smartphone and the apps you use.
Conclusion
As we conclude this article, we can say that spooking an iPhone location is useful in different scenarios. It can be beneficial with the application we are using, for the games we enjoy, or for making our device secure and protecting privacy. With that, among the methods above, AnyMP4 iPhone GPS Spoofer brings us the best feature we need. Try it before anything else, and you will not regret it afterward.
Did you find this helpful?
469 Votes
YES

Thanks for letting us know!
No

Thanks for letting us know!