Review 7 Location Changer Apps & Software for Your Device
Today, GPS is used by smartphone users to navigate between locations. In today's technology, even taxi services cannot finish a single trip without using maps. As a result, everyone's life now depends on GPS. You'll notice that certain apps ask for location permission when you download them. However, most smartphone owners are unaware of their devices' ability to spoof or change their location. Yes, you did read that right. The location of your gadget is spoofable. Isn't that amazing? You can do this quickly with the best 7 location changer tools.

Part 1. Best 7 Location Changer
Aiseesoft iPhone Location Changer
Use the well-known location-changing Aiseesoft AnyCoord to alter your location easily. It provides an easy method for setting a fictitious location on your iOS device for various purposes. It can provide a stable user experience compared to other GPS location-changing programs. This location changer allows iPhone apps and games to recognize the virtual location while changing your address to any other area. Indeed, it is the best tool to change location on iOS devices.
With this application, you can modify your current GPS location on both Mac and Windows PCs. In addition, you can also make up false locations for your iPhone or iPad by downloading the appropriate version for your system for free.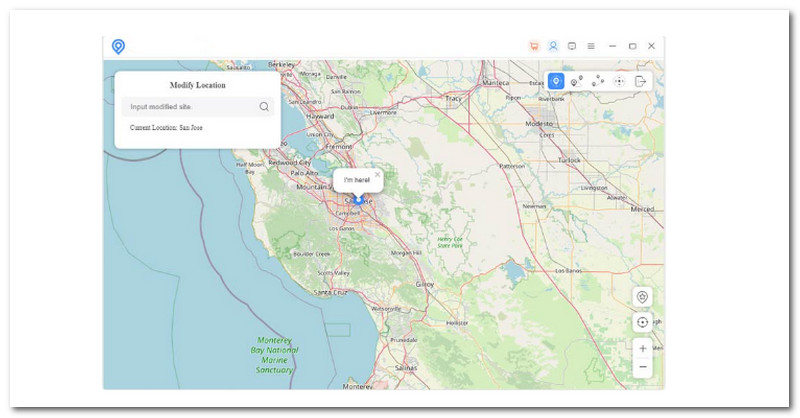 Best Features:
◆ Provide a steady location-changing experience.
◆ On your iPhone and iPad, change your current location to any place.
◆ Create fictitious locations to use when streaming, playing games, and utilizing dating apps.
◆ GPS locations can be moved between 1 m/s and 50 m/s.
Pros

Quick process to do the methods.
Legit and very effective to use.
Wide compatibility of devices.
It applies to different applications, too.
Cons

The premium version can cost you money.
Fake GPS 360
This is a one-stop shop for all of your device location-changing requirements. You can rapidly change the system location of your phone to any new location you like if you have this program installed on it. This deceives other apps and social networking sites into thinking you've migrated.

Best Features:
◆ It supports a wide range of regions.
◆ Save the addresses for later.
Pros

Precise, tailored GPS.
The routines are reusable.
It is a user-friendly GPS changer.
Cons

Some apps don't seem to work properly with this app.
The app might occasionally crash.
It is not as flexible as other tools.
FGL Pro
The main purpose of the Android app FGL Pro is to alter or spoof your GPS location on a mobile device. It enables users to set a chosen fake GPS position, which causes their device to appear somewhere other than where it is. This can be helpful for several things, including testing location-based apps, playing location-based games without moving, and maintaining privacy by hiding one's location. That is why it is included in the best location changer.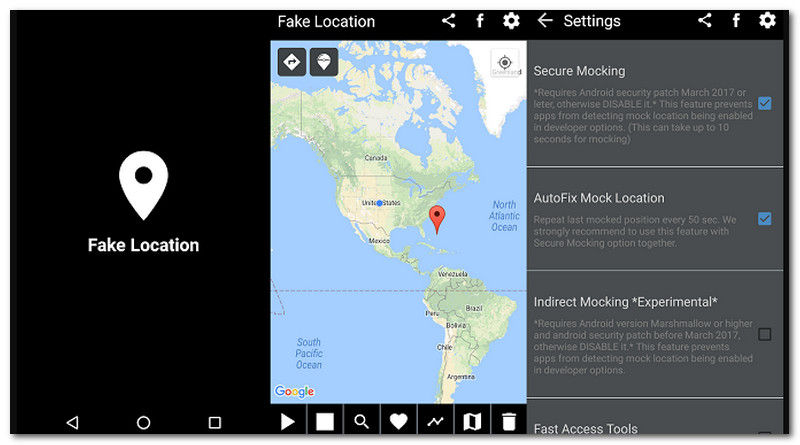 Best Features:
◆ Interface that is easy to use.
◆ A joystick is available for precise location control.
◆ It allows for the design of routes for autonomous travel.
◆ Android devices do not need to be rooted.
Pros

Beginners may utilize it with ease.
Joysticks allow for accurate positioning adjustments.
Enables adjusting walking speed.
Geofencing is for location-based triggers.
Cons

Users occasionally report bugs or crashes.
Only a small amount of iOS support, mostly for Android devices.
GPS JoyStick
An Android app called GPS JoyStick is next on the list of apps for Android that change our location. The tool enables users to fake their GPS position. By manipulating the GPS location, you can make your device appear anywhere other than where it is. This can be helpful for several things, including playing location-based games like Pokémon GO without actually moving, testing location-based apps, and maintaining your privacy by hiding your actual position.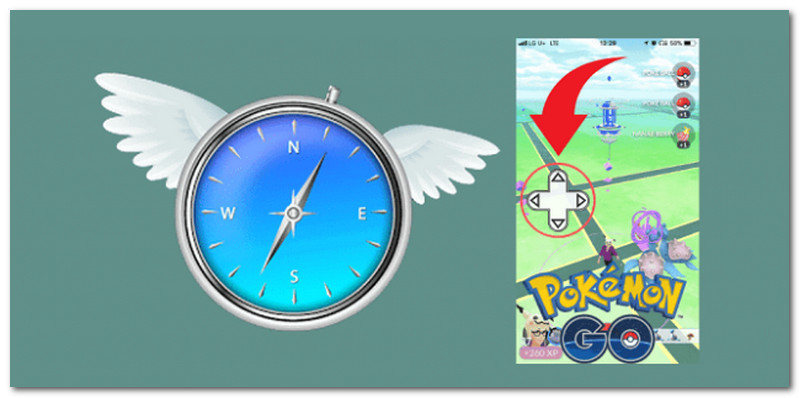 Best Features:
◆ It's a joystick with a lot of customizability for location faking.
◆ It provides a Favorites function for areas that are often visited.
◆ It supports Android devices with and without root.
◆ Mocks both network and GPS coordinates.
Pros

The joystick has excellent accuracy and control.
There are numerous opportunities for customization.
Compatible with well-known GPS-based apps and games.
Supports location history and geofencing.
Cons

It requires some technical expertise.
Some certain users might run into compatibility problems.
iMyFone AnyTo
Another tool to change our location is iMyFone. The only location-changing app that can be used on Android and iPhone devices is iMyFone AnyTo, also known incorrectly as iMyFone AnyTo, iMyFone AnyTo, and MyFone AnyTo. Since the tool's creation, it has primarily been used as a Pokemon Go spoofer due to its ability to fake GPS location to any area in the world and joystick GPS movement to make it appear as though the user is moving.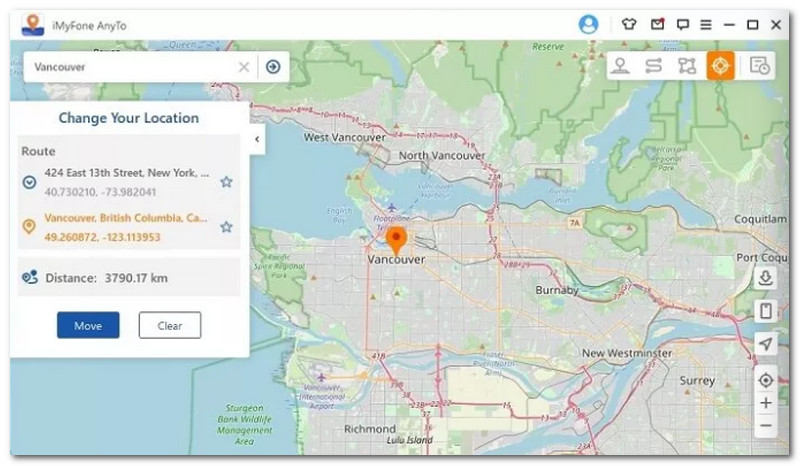 Best Features:
◆ It has a fluctuation mode for realistic changes.
◆ The tool offers a jumping teleport route and an auto-jump.
Pros

The iOS location changer with the most realism.
very strong characteristics.
Useful and secure.
Cons

Not accessible in some areas.
If used too frequently, banned.
Dr.Fone - Virtual Location
A one-stop shop for changing the location on your phone, Dr. Fone - Virtual Location, supports iOS and Android. It works perfectly with location-based apps like Pokemon Go, Snapchat, Life 360, etc., so there is no need to worry about compatibility issues. With it, the setting is no longer able to restrict enjoyment. You can alter the GPS coordinates of all the social media apps you use, including Instagram and Facebook, in addition to playing AR-based games. Additionally, dating apps like Tinder and Grinder are on the list.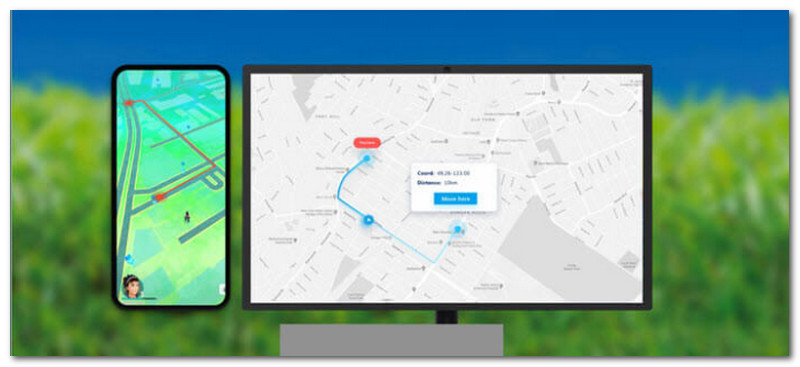 Best Features:
◆ Your GPS coordinates can be sent to any location with only one click.
◆ Fake location is possible via social media like Twitter, Instagram, and Facebook.
◆ Spoof locations for dating apps like Tinder to make more friends.
◆ The iOS and Android operating systems are both supported.
Pros

Play longer without worrying about game crashes with Dr.Fone.
Automatically and in real-time, change directions.
Import/export GPX files of different directories with a single click for saving and viewing.
No jailbreak is necessary, and it works with iOS and Android devices.
Cons

It offers a free trial but is otherwise not free.
The tool fails some processes.
ThinkSky iTools
The last one on the list is ThinkSky iTools. The main use of this location changer app for iPhone is as desktop software for managing and backing up iOS devices, especially iPhones and iPads. Unlike FGL Pro or GPS JoyStick, it is not primarily a location switcher or spoofing tool. It might provide some location-related functionality within the broader context of device management. Please be aware that the software's features and functionality may have changed after my previous update.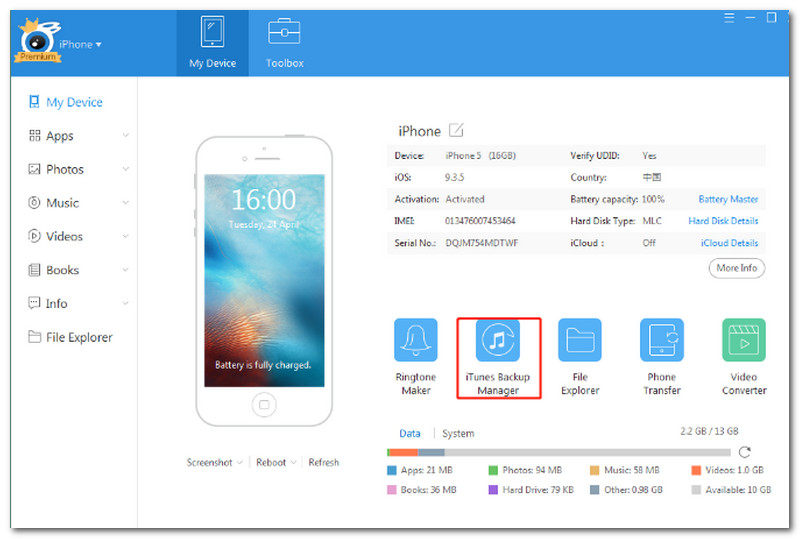 Best Features:
◆ Accessible on both iOS and Android platforms.
◆ It has an intuitive user interface.
◆ It enables simple installation of location-based applications.
◆ It provides an adjustment simulator for specific locations.
Pros

Suitable for Android smartphones that are both rooted and unrooted.
Limited functionality on iOS without jailbreaking.
Enables a large variety of location-based applications.
Provides other functionality, such as screen recording.
Cons

Limited functionality on iOS devices without jailbreak.
For enhanced functionality, a subscription may be necessary.
Updates to software may lead to compatibility problems.
Part 2. Comparison Chart
Best Location Changer

Aiseesoft iPhone Location Changer

Fake GPS 360

FGL Pro

GPS JoyStick

iMyFone AnyTo

Dr.Fone – Virtual Location

ThinkSky iTools
| | | | | |
| --- | --- | --- | --- | --- |
| Platform | More Features | Ease | Features | Safety |
| Windows, macOS, iOS, and Android | 1. One-stop mode. 2. Multi-stop-mode 3. Joystick mode. 4. Customize speeds. | 9.0 | 9.5 | 9.5 |
| Android | 1. All regions supported. 2. Saving edits for later features. | 8.5 | 8.0 | 8.0 |
| Android | 1. Joysticks. 2. Walking Speed adjuster. 3. Geoenforcing Triggers. | 8.5 | 8.0 | 8.5 |
| Android and iOS | 1. Favorites features. 2. Customizable parameters. 3. No Root Process. 4. Mocks Coordinates. | 8.50 | 8.0 | 8.0 |
| Android and iOS | 1. Real-time changer. 2. Jumping Tool. 3. Auto-jump/change. | 9.0 | 9.0 | 9.5 |
| Android and iOS | 1. One-click change. 2. Social media encounter. 3. Spoof Locations Interconnected. | 9.0 | 9.5 | 9.0 |
| Android and iOS | 1. Installation-based Feature. 2. Simulators adjuster. | 8.5 | 8.0 | 8.0 |
Part 3. FAQs about Best Location Changer
Can a VPN be used to conceal my actual location?
Yes. Many VPN programs available for iPhone and Android phones may be used to conceal your location. Use ProtonVPN, NordVPN, Surfshark, or AtlasVPN initially if you are unsure which VPN to use.
How do you enable Mock Location?
Allow mock locations before using a GPS changer app to modify your Android's position. To set your Android device in developer mode, open the Settings app, select the About Phone option, select Build Number, and then tap on the Build Number option seven times. The Mock Location option can then be found and activated.
Can your location be changed in Chrome?
Reinstalling Chrome will allow you to spoof your location during installation manually. Deny the request when asked if you wish to enable location services. You should also turn off location services at this time. You can also use a VPN to change your location in Chrome.
Is it prohibited to use your phone to change your location?
Is it forbidden to change your IP address? Your right to modify your IP address is unaffected. In reality, with a very small number of exceptions, VPNs are lawful in the vast majority of nations. Many people change their IP address to maintain their privacy and surf the internet anonymously.
How can I determine where a mobile phone is?
Open the Find My Device app on a different Android smartphone or tablet. Then we need to login. Please choose the device you want to find from the list. Next, the Android device's lock screen may be requested when you try to locate it. We can use the same procedures to locate, lock, or wipe a device remotely.
Conclusion
Applications for iOS and Android that simulate locations are useful in various circumstances. You may complete the process quickly and effectively using reliable imitation location software. The GPS and fake location apps on this list are secure to use. For that, Aiseesoft iPhone Location Changer is ideal if you want a one-stop solution to hide your location on Android and iOS devices.
Did you find this helpful?
482 Votes
YES

Thanks for letting us know!
No

Thanks for letting us know!
Aiseesoft AnyCoord
Change iPhone Location to Spoof and secure yourself.