Absolute Review of JetAudio Player for a Handy Experience of Listening Music
Can you listen to music anywhere using your desktop computer? Even in the middle of traffic or commute? There is no way to make it possible or hassle-free right? Well, that is why listening to music using your mobile devices is more comfortable and handy rather than listening with your desktop. In fact, there are plenty of music players in the Play Store or App Store you can utilize. One of the great audio players for your mobile device is the JetAudio. Is it worth trying? Let's start reviewing JetAudio so that we will know how good it is as an audio player for mobile devices.
1. Our Verdict
Pros

Accessible and easy to download in a digital store.
Capable of playing your music offline.
One of the most decent Android MP3 Player applications.
It is highly recommended by the users.
Smooth playback of your audio files.
The developer is continuously updating it.
Cons

Bugs occur sometimes.
The full version needs to be purchased.
The limited version is the basic version.
It contains advertisements.
Overall Rating
Since we are talking about JetAudio, it is truly a great audio player that we can easily get using our mobile devices like Android and iOS. It is also compatible with your desktop computers - Windows and Mac. This player has the ability to amaze you with its incredible sound quality. Therefore, it is not known and popular for no reason.
Interface:8.6
Features:8.9
Sound:9.3
Functionality:9.0
2. What is a JetAudio Player?
JetAudio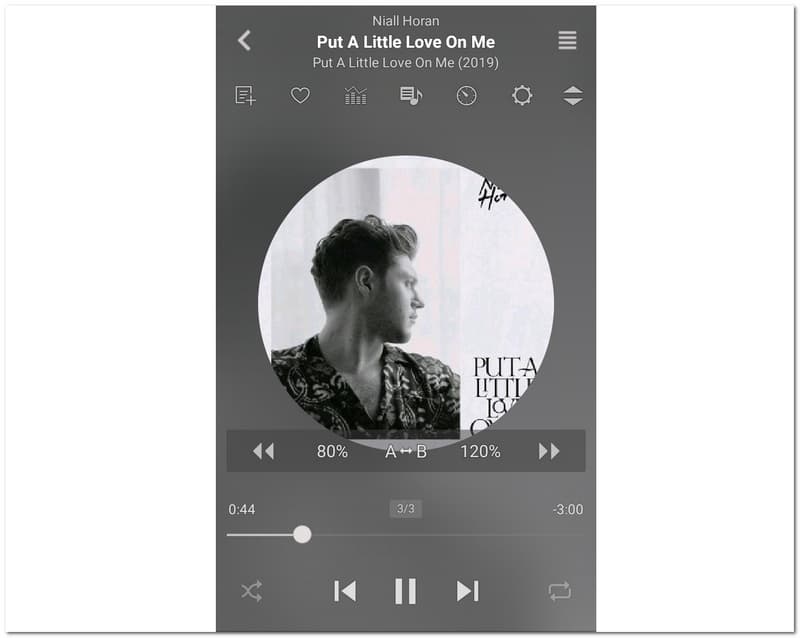 JetAudio is one of the magnificent audio players available with Play Store and App Store. The JetAudio MP3 encoder is very easy to use yet powerful and can offer numerous features. In fact, it is one of the players that got the highest-rated and most downloaded media player in accordance with CNET.COM. Through this, listening to your music with high audio quality is now possible here. That was just an overview, we will dig deep as we continue the review.
Price
Free/ $2.99.JetAudio offers two versions, the basic one and the full version called JetAudio Plus.
Main Features
We are talking about the incredible features of JetAudio. Therefore, in this part we listed its main features. In this portion, you will also know if it is worth trying. As we know, the features offered by JetAudio can be enough to define its effectiveness. Here are the things you can get using JetAudio in playing your music.
JetAudio Main Features
It has sound effects and visualization plugins.
Crystalizer for great and clear sound effects.
Provides AM3D audio enhancer.
Supports a huge range of audio file formats.
Posses a 20-bands graphic equalizer.
Tag editor for MP3, FLAC, OGG, and M4A.
Shows lyrics of your music.
Tool for shifting pitch.
Incredible playback speed control.
Cross-fading or gapless playback is available.
Shaking to play the next music.
Lock orientation options.
3. JetAudio Player Review
File Format Support
We often say that JetAudio supports a wide range of audio file formats. To prove that, here are the audio file formats supported by JetAudio. These all come with smooth playback and incredible sound quality of your audio.
Audio FIle Formats: MP3, WAV, OGG, FLAC, M4A, MPC, TTA, WV, APE, MOD, SPX, OPUS, AIFF, and more.
Sound Effects and Enhancements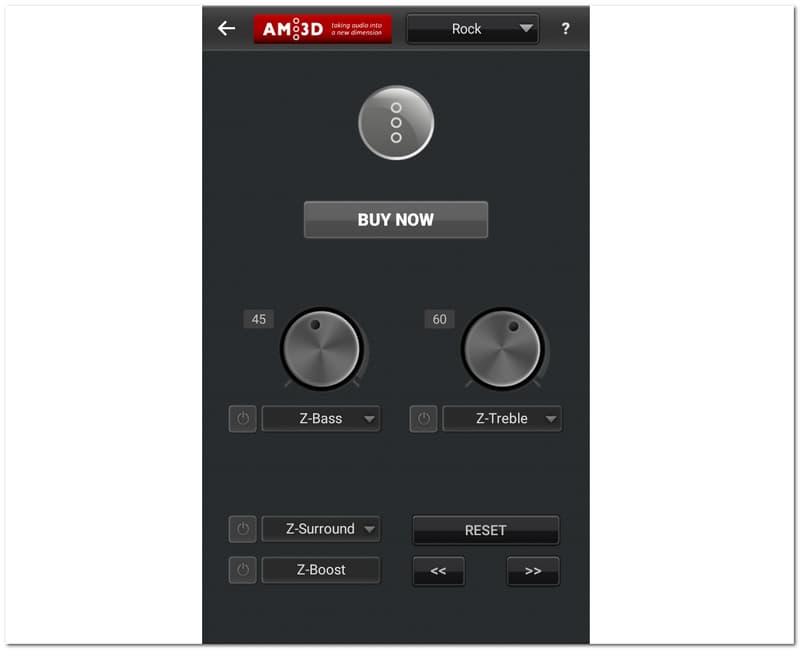 The Sound effects and Enhancements features offered by JetAudio provide a wide array of built-in sound effects such as 10 -band non-parametric equalizer filter BBE and BBE ViVa sound effects.
Music Visualization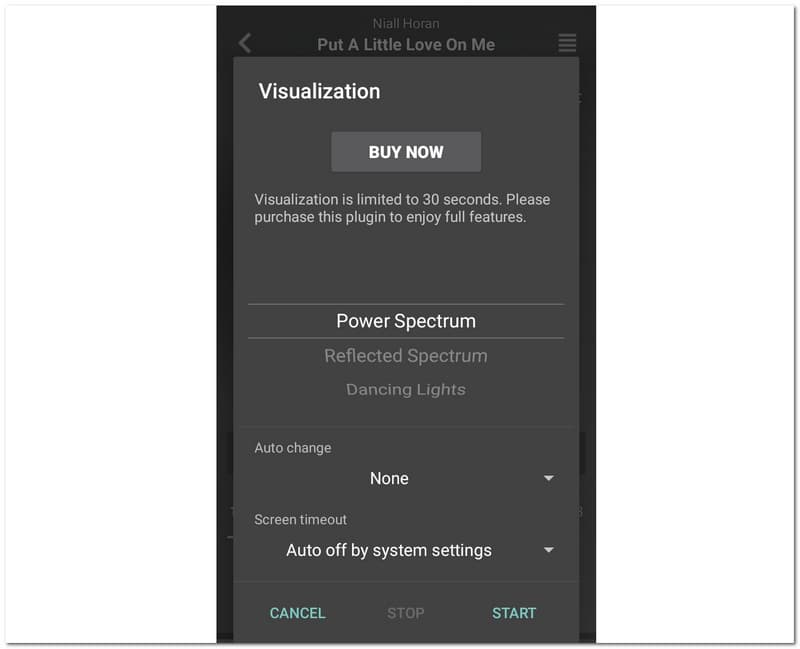 The JetAudio music application is also great for audio visualization. Imagine you can now listen to your music while having its visual representation. Through the use of this player, you can create animated imagery for your audio. The graphics change as the music shifts in its tune. It is a great feature for a wonderful experience of listening to music.
Lyric Support
Listening to music that you do not know is kind of boring, that is why JetAudio offers you the feature where it supports lyrics. This function will really help you sing even though you do not know the music. It presents the lyrics of the music you are playing smoothly and less complicated fonts to read. Furthermore, the lyrics supported are MIDI-Karaoke, synchronized lyric tag for MP3, andLRRC format files.
Other Cool Features
Sleep Timer is one of the cool features of JetAudio. This feature will save your battery life when playing continuous audio.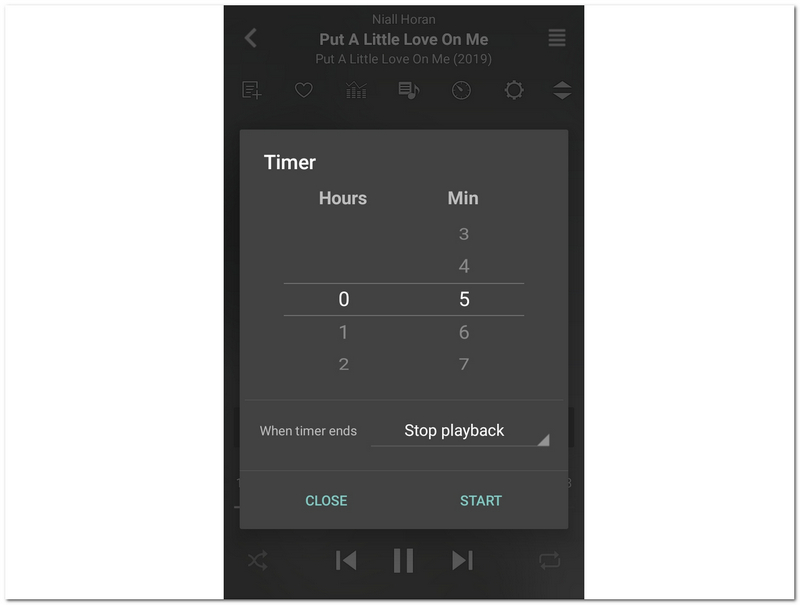 Automatic Gain Control this feature will surely avoid instances like volume functions between your audio files.
4. FAQ
What is the difference between JetAudio and JetAudio Plus?
JetAudio is the basic version which is limited in some features. JetAudio Player is the premium version of it. Therefore, the JetAudio Plus is more equipped with features that can bring the more immense experience of listening to music. Some of the unique features it possesses are the display lyrics, pit6ch shifter, grid mode, expanded notification bar, tag editor, and more. You can get the JetAudio Plus for only $2.99.
Is JetAudio compatible with iOS?
JetAudio is now available with iOS. This version offers features just like any version, This player will allow you to play your audio with a great audio quality using your iOS devices.
Is JetAudio Player Plus worth purchasing for?
Definitely worth purchasing. If you want more features than the basic ones, you try it for more. In fact, the paid version is affordable and cost-efficient because of what it can offer. Therefore, purchasing it will not be regretful after all.
5. Best Alternative - AnyMP4 Blu-ray Player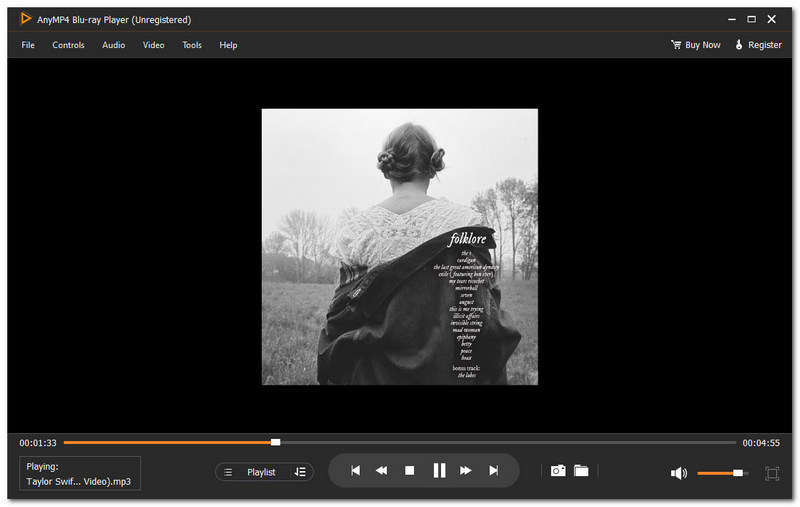 The best alternative to JetAudio player is here! This is the AnyMP4 Blu-ray Player that has the ability to play not only the popular audio format including MP3, AAC, M4A, WMA, and OGG, but also those lossless audio formats like FLAC, WAV, ALAC, and more. Through AnyMP4 Blu-ray Player you may now enjoy a clear and sharp playback of your favorite music anytime and anywhere.
Furthermore, it also provides an organizer and manager that will surely manage your audio files well. This feature will really prevent you from having a chaotic and messy playlist. Therefore, AnyMP4 Blu-ray Player not just cares about the quality of the sound of your audio, but also the quality and organization of your files too. For that being said. We already knew why it is the best alternative to JetAudio players. High-quality playback is brought to you by AnyMP4 Blu-ray Player. Try it, to experience it.
Conclusion
In the end, JetAudion is still the best audio player you can utilize in playing your audio using your mobile devices. It is because of its incredible offers and an excellent performance in playing your files. Therefore, as a conclusion to this post, we can now say JetAudio is worth a try. If you think this post is useful and informative, kindly share it with those people who might be needing it.
Did you find this helpful?
230 Votes
YES

Thanks for letting us know!
No

Thanks for letting us know!
AnyMP4 Blu-ray Player
Make Blu-ray, DVD, and video playback easier on computer.