Poweramp Review: A Powerful Music Player Design Especially for Androids (Free Download)
Listening to music helps you to reduce stress, because it's elevating your mood and stimulating your memories. As a result, people are looking for music player applications that will be able to use them anytime and anywhere. With that, Poweramp is one of the classic and admired music players on the Google Play Store. As we review poweramp, we will talk about its features and on how we can use it offline. Going on, we will also talk about its audio sound quality and how this application can help you to play your songs you like.
1. Our Verdict
Pros

Offers free 15-day trial.
Suitable with different file formats.
Highly customizable.
Powerful equalizer effects.
Plentiful features.
High-quality sounds.
Cons

Requires logging in upon downloading.
Free download as a trial only, but expires after 15 days.
Overall Ratings
Based on the looks and the feel of this audio player is outstanding. It works well, and you can organize the album faster. It is powerful, especially in terms of its equalizer. You can also play songs much louder than the original player. Plus, the layout is good even though it may lack some effects, but it is worth it when listening to music.
Easy to use8.9
Editing features8.5
Smooth playback9.0
2. What is Poweramp?
Poweramp is one of the most talked about audio players in the Android world. It focuses on its new audio engine, UI, library folders, android auto, etc.
Price:
You can download Poweramp Music Player for a trial. After 15 days, you can purchase the Poweramp Full Version Unlocker for $2.96 only. Also, you can download Poweramp Equalizer for free!
Platform:
This application is compatible for Windows; Mac and it is best for Android (works on Android 5 to 11).
Main features of Poweramp
Float32 internal sample format, Float64 DSP processing, up to 384 kHz sampling rate.
Selectable SWR/SoX resampler, multiple dither options, various per-output settings.
Provides powerful equalizer effects.
Provides powerful bass and treble adjustment.
Hi-Res Output.
Unique Direct Volume Control (DVC)
Audio info with the detailed audio processing information.
3. Poweramp Review
Interface
The Poweramp music player has a unique and impressive display. It is not too exaggerated plus the color display is balanced. In short, the displays are aesthetics. It comes with a dark theme and a light theme. In addition to this, you can install from external sources as much as you like. It provides album art downloading together with high resolution, album art formats, artist images downloading, and you can select your preferred images. Furthermore, it's clean and easy to navigate. It has highly configurable widget types, lock screen options, and a sleep timer.
Support
Poweramp focuses on audio players that support a wide range of different types of formats. Try to see the chart below.
| | |
| --- | --- |
| AUDIO | MP3, MP4/M4A/ALAC, AAC, OGG, OPUS, WMA, FLAC, WAV, APE, WV, and more. |
Equalizer Effects
Surprisingly, the equalizer of this application is customizable and you can adjust it depending on your liking. It allows you to choose the basic presets or select the presets available, adjust the balance of mono/stereo controls, and bass and treble controls. Plus, 10 band optimized graphical equalizer for all supported formats, presets, custom and audio device assignable presets.
Sound Quality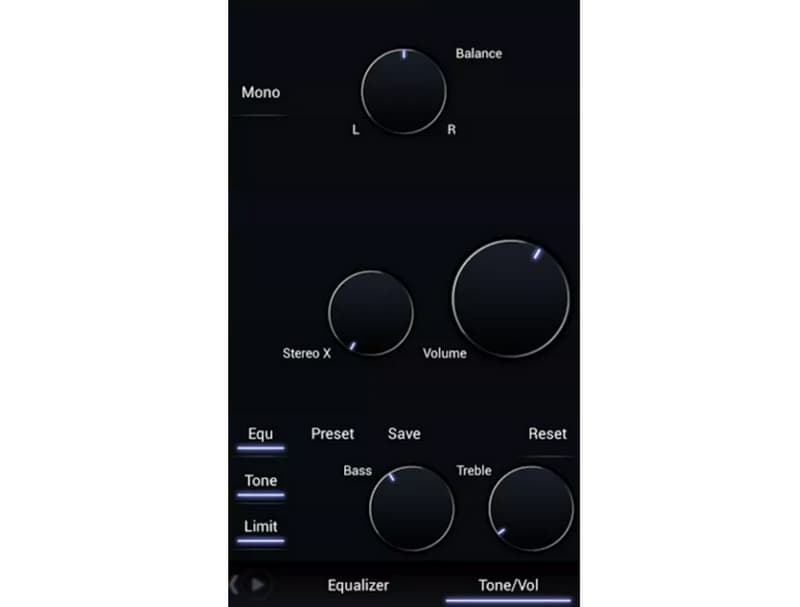 If there's one thing that Poweramp is known for is the high audio quality/sound quality. Again, with the help of the equalizer it will come out better. Like we review its features, sound quality is excellent with a lot more adjustments.
Library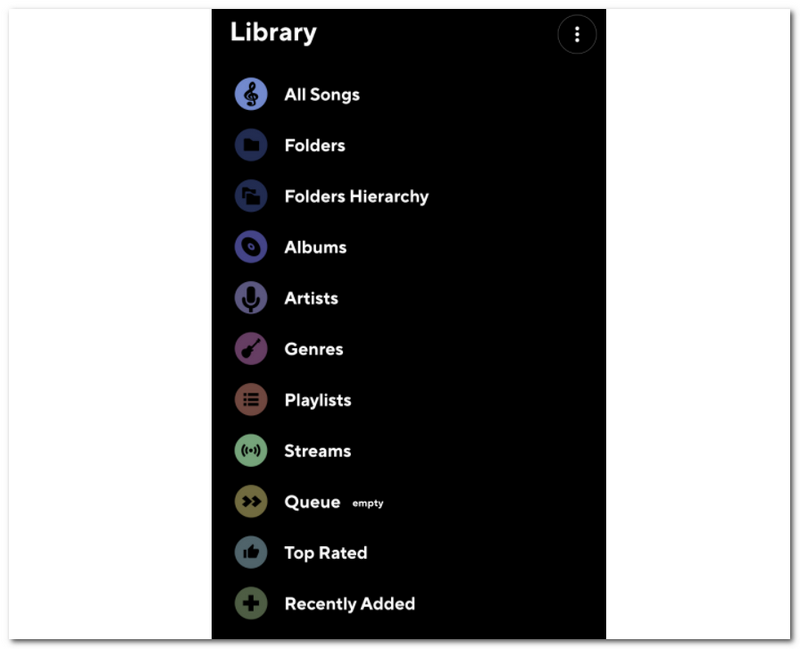 In your library, you can make a playlist from your tracks and folders and play songs from your own categorized Library or folders (Flat/Hierarchy), you will be organized even more and not waste your time finding the music you like. Furthermore, it has a tag editor and fast library scan.
Look and Feel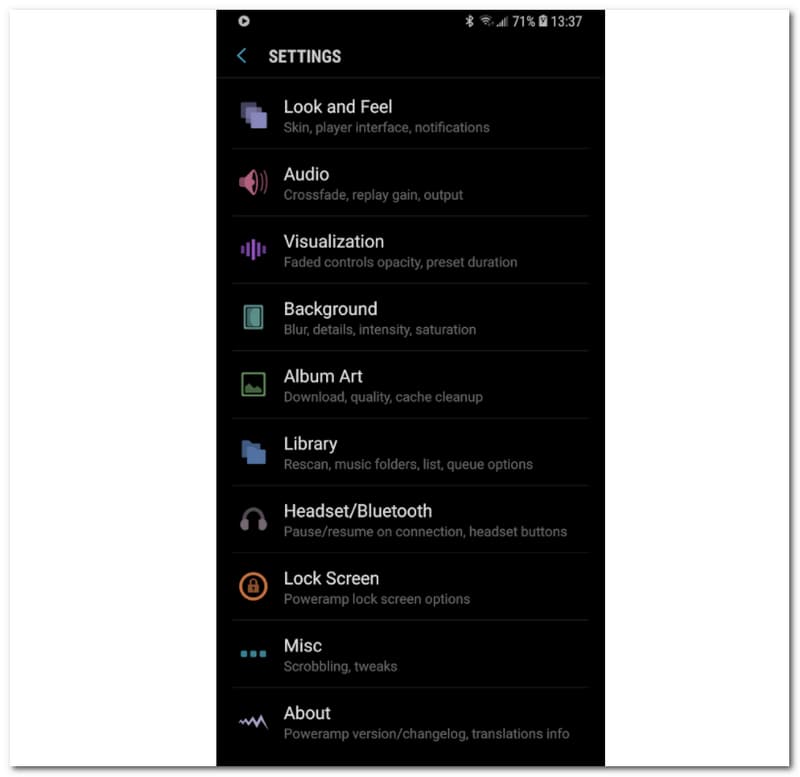 In poweramp skins, you can modify the theme, player interface, and change the notifications settings. If you don't like how it looks, there are many options you can find on Play Store and download for free like; Improve – Poweramp V3 Skin, Poweramp V3 skin rainbow, Poweramp V3 skin simple light and more. Also, there are many skins that you can purchase if you want to. In addition to this, you can personalize the visualization, background, album art and take control of the lock screen.
Repeat
By long-pressing the 'repeat' icon, options tab will pop-up like:
Repeat off - it is useful if you want to play and listen to one entire album.
Repeat song - the current song will be repeated endlessly unless you change it.
Repeat category - the current album will be repeated endlessly unless you change it.
Shuffle
By tapping the 'shuffle' icon, options tab will pop-up like:
Shuffle off - it is useful if you want to play and listen to everything from the start to finish.
Shuffle categories - Songs will be played in order, then a new category will be played randomly.
Shuffle songs - Categories will be played in order, then the songs in the current category will be played randomly.
Here are the additional features that you will love:
Hi-Res Output.
Unique Direct Volume Control (DVC) – for the extended dynamic range and deep bass.
Crossfade.
Gapless.
Replay gain.
Scrobbling.
Audio info with the detailed audio processing information.
Multiple dither options.
Various per-output settings.
4. FAQs of Poweramp Player
Are lyrics supported in Poweramp?
It offers lyrics while playing music. So, lyrics are supported in ID3 tags or MP4/M4A atoms or through your preferred lyrics app, for example: Google.
Is internet connection required in Poweramp?
Internet connection is required when purchasing the application and upon downloading art albums and more. But it is not required for normal usage.
What to do with the volume issues in Poweramp?
Poweramp uses Direct Volume Control (DVC), this generates much excellent output due to the dynamic range.
Is Poweramp worth buying?
If you are looking for the best audio equalizer for your audio listening, then Poweramp is worth buying. Considering its audio decode by itself, instead of the Android system, its equalizer makes it one of the best audio players to be worthy of buying.
Is Poweramp available for PC?
No. Currently, Poweramp is only working on Android phone, and you can download it from Google Play on the official page.
5. Best Alternative - Vidmore Player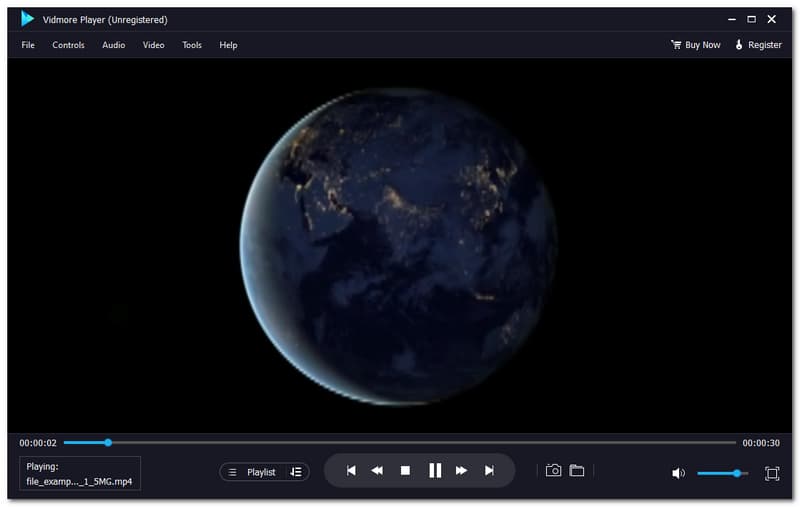 Vidmore Player is the best alternative because this is a universal player or let us say all-around media player that supports not only playing Blu-ray movies, DVD files but also supports all common videos and audio file formats like MP4, MOV, AVI, WMV, MPEG, 3GP, M2TS, MP3, WMA, AAC and more.
Vidmore player has a lot to offer, you can enjoy the 4K UHD and 1080p/720 HD videos as well. The greatest thing about this application is it has advanced audio decoding technologies like Dobly, DTS, AAC, TrueHD and more. Thus, you can appreciate the smooth playback of your video or audio directly with surround sound effects. In addition to this, Vidmore Player has plenty of features and functions. You can comfortably take control of video/audio tracks, audio channels, subtitles and more. No wonder why it has 5 overall ratings! Therefore, you can use this software whether you want to watch, play and listen to music with any kind of media formats for a better and amazing experience!
Conclusion
To end, we discover the things, functions and great features that we can obtain using Poweramp. We reviewed its excellent sound quality, and fantastic usability. If you think that this is the music player that is perfect for you, you may now try it for 15 days. Nevertheless, if you are not interested with Poweramp, you may also try Vidmore Player and it is 100% free!
Did you find this helpful?
200 Votes
YES

Thanks for letting us know!
No

Thanks for letting us know!
Vidmore Player
Best media player for Blu-ray, DVD, 4K video and audio.