7 Best FLV File Players to enjoy your FLV videos: Incredible Playback for Multiple Devices
Nowadays, video editors use different video file formats in composing their outputs. These video file formats have different purposes. The question is, where will the editors upload the video? Well, different purposes of videos also require different file formats. Just so you know, most of the videos that you will see all over the internet are in the format of FLV. Therefore, if you are someone who has a FLV video file you will really need a FLV player. Good thing, because you are at the right place. In line with that, we gathered and reviewed the 7 of the most amazing tools that can play your FLV video. These are Aiseesoft Blu-ray Player, 5KPlayer, RealPlayer, Media Player Classic, KMPlayer, GOM Player, and Allplayer. For sure, these players will really give you the functions you are looking for. Check their main features, supported OS or platforms, pros, and cons so that you will get the best for you. Check them out.

Part 1. Best 7 FLV Player
Aiseesoft Blu-ray Player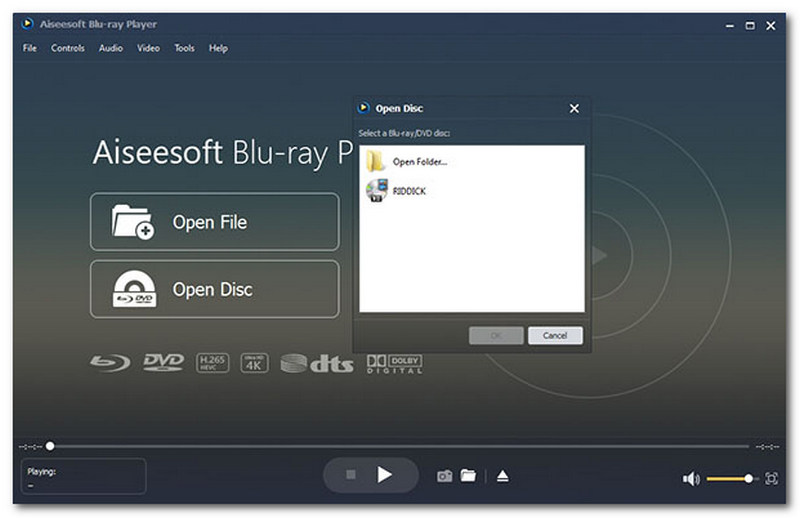 Overall Rating: 4.6
Platforms: Windows and Mac
Price: $25.00
The first on the list of being the best FLV media player is the Aiseesoft Blu-ray Player. This media player is excellently developed for a lot of purposes. Let's see what are these features and functions that Aiseesoft Blu-ray Player can offer. First thing foremost, this player intended to play DVD, and Blu-Ray discs. However, it also supports playing different audio and video file formats. Which includes your FLV video file. In addition, it possesses an ability to play your FLV videos into a high quality resolution like 4K and 1080p.
Therefore watching your video through this will really give you an immense watching experience. Another one, be amazed with its ability to play the sound of your video with lossless quality and effect. For that being discussed, a lot of people are using Aiseesoft Blu-ray Player as a prime tool that they can utilize in a lot of things. Be one of them now, you will not regret after all.
Pros

A powerful multimedia player.
Various features are offered.
Lossless quality in playing both audio and video.
A lot of video file formats are supported.
Less complicated to use.
Cons

Limited features in the free version.
5KPlayer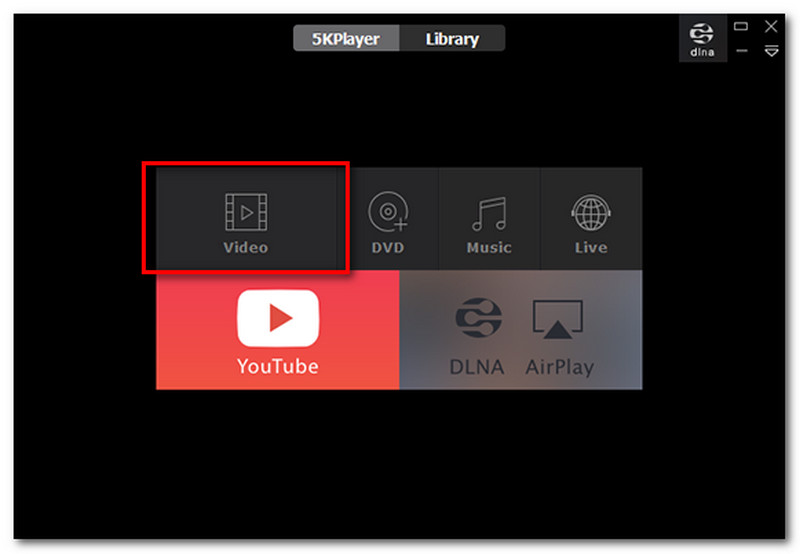 Overall Rating: 4.2
Platforms: Windows
Price: Free
If you are looking for a news style video player that can give you completely new ways to cherish your FLV videos after you watch. The 5KPlayer can offer that to you. In fact, just like the other media player it supports a high definition of resolution when playing your file. That is because it is a hardware accelerated free video player that has a pretty amazing technology which allows the system to do great in its work. Truly, that this FLV player for windows is the news style, it reflects with their website and the software interface which was created in a most professional way. Therefore, having this as a video player for your FLV video is a great decision and will never be a regret for you. Try it for more.
Pros

Amazing way of playing videos and files.
Its playback is so smooth.
Additional features are offered.
Cons

You need to understand to utilize it effectively.
RealPlayer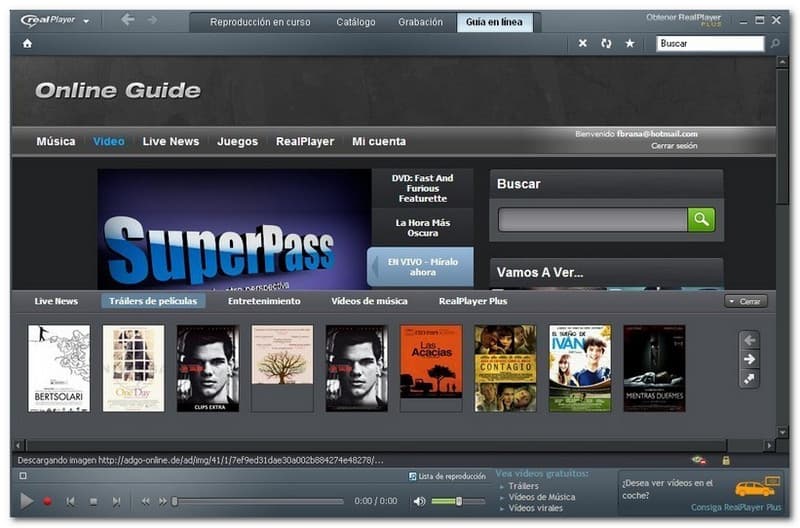 Overall Rating: 4.2
Platforms: Windows
Price: Free to Download
RealPlayer is next on the list of being the best FLV player in the market. Although, it has a lot to offer for everyone. Like, you watch different available clips and videos in their library. Let us now focus on the experience that it can give when you utilize it to play FLV videos. Well, it is called one of the fastest, easiest, and funniest ways to watch your video. It is easy to use software and truly a user friendly media player. Great choice and highly recommended for the new users. Overall, we do not need to wonder why a lot of people choose to utilize RealPlayer over any other video player for their FLV video files.
Pros

It is easy to utilize and control.
Smooth playback for FLV videos.
Accessible and easy to download.
Free player for everyone.
Cons

Limited features compared to others.
Bugs are present sometimes.
Media Player Classic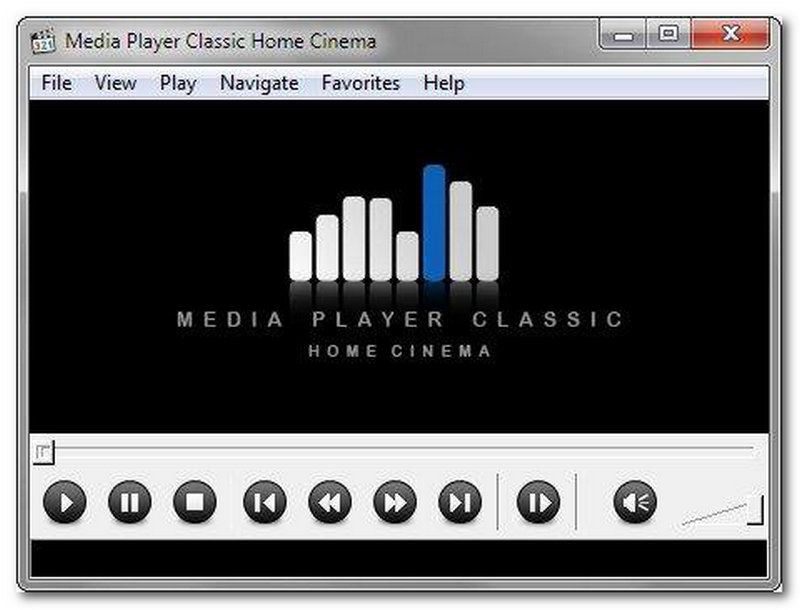 Overall Rating: 3.9
Platforms: Windows
Price: Free
The next best FLV media player is the Media Player Classic. This software is an extremely light-weight, free, and open source media player for Windows users. This media player supports all the common video and audio file formats. According to their developer, this player is spyware free and ads free. It also lets you customize different settings for your use. In addition, it is also an all-around player that can be used as a DVD player. However, as we reviewed it their website says that they are under development since 2017. Therefore, we do not think that this is a good choice for us. Remember that, choose a trusted person. But then, still we cannot disregard the function and potential it once had.
Pros

Very easy to use.
Effective FLV player.
Smooth playback.
Cons

Basic features only offered.
The software and website have been under development since 2017.
Outdated tools.
KMPlayer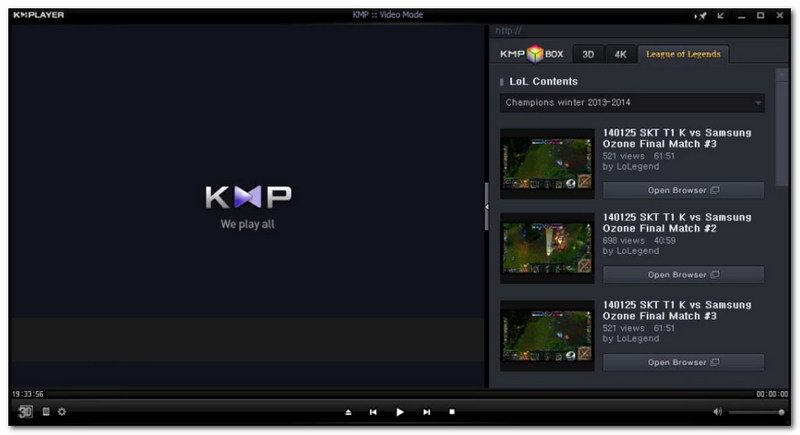 Overall Rating: 4.2
Platforms: Windows 10, 8, 7, Vista, and XP (SP2 or later)
Price: Free
KMPlayer is another software that is a simple and yet powerful media player for numerous operating systems of Windows computers. In fact, if you love to watch a lot of movies and series, this may be the best player for you. Well, super smooth playback allows the users to love it more over the years. To dig deep into the key features of KMPlayer, it has a built-in Internal Codec which is the reason why it is performing very well and being competitive with other players. Other than that, it provides a very convenient use even without modifying any setting. Not to mention its capability to support a variety of video files including the FLV. Therefore, we can conclude that KMPlayer can do more and can offer more than expected. Try it to experience it!
Pros

User friendly media player.
No complication to use.
Clean tools in playing your video.
Cons

Limited functions are offered unlike other players.
Crashes sometimes.
GOM Player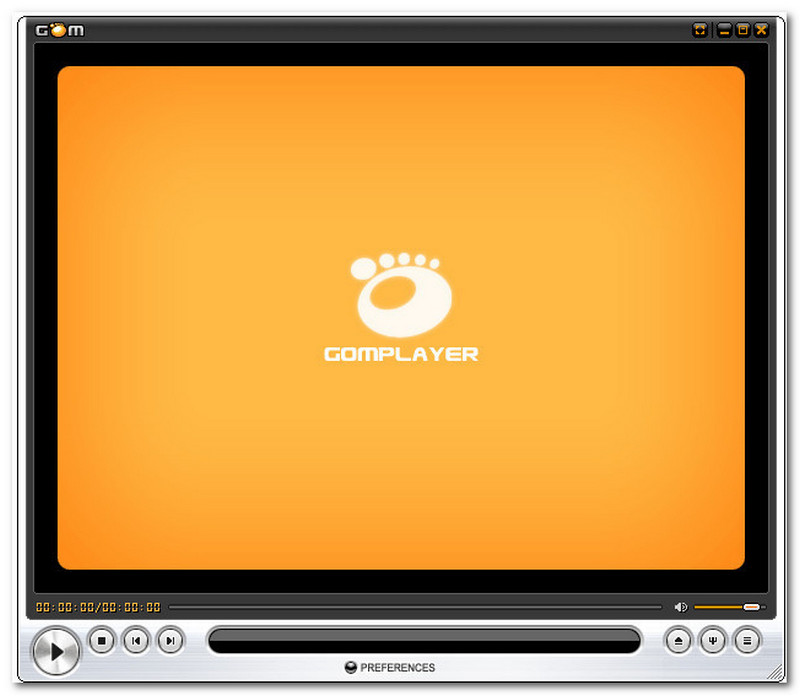 Overall Rating: 4.2
Platforms: Windows
Price: $15
GOM Player is the number six in the list of being the best FLV player. Straightforward, this media player supports 360 degree VR video that can give you immense experience of watching your videos. It can also be used in playing different videos that come with different file extensions. With its very minimal interface, surely you can say bye to lag if you choose this. Overall, for those few features presented we can really say that this will not be regretful if you purchase this media player.
Pros

Effective FLV player.
Easy to use.
User friendly.
Cons

Subscription based.
AllPlayer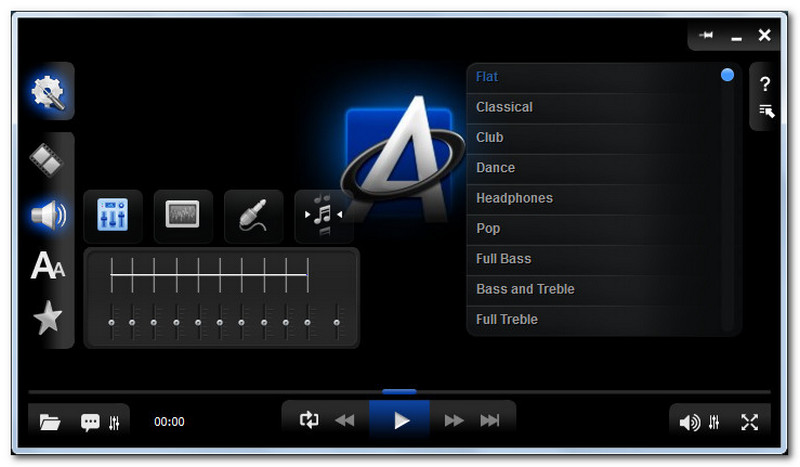 Overall Rating: 4.3
Platforms: Windows, Mac, and Android
Price: Free
Let us discover the last media player that has the ability to play your FLV videos with ease and hassle-free. This is AllPlayer, a free and wonderful multimedia player that is continuously improving to make sure that they will offer the best possible function they can for the user. The best thing and unique thing about Allplayer is its ability to display videos and visuals on multiple monitors. Also, the availability of database ffmpeg codecs in version 4.4 has been updated.
Pros

Offers unique features and functions.
Simple interface.
Smooth playback.
Cons

Outdated Android version.
A bit old-fashioned.
Portrait mode is not available.
Part 2. Differences of FLV Player
FLV Players

Aiseesoft Blu-ray Player

5KPlayer

RealPlayer

Media Player Classic

KMPlayer

GOM Player

Allplayer
| | | | |
| --- | --- | --- | --- |
| Smooth Playback | Cost Efficient | Extra Tools Available | User Interface |
| | | | Clean |
| | | | Clean |
| | | | A bit messy |
| | | | A bit messy |
| | | | Clean |
| | | | Clean |
| | | | Clean |
Part 3. FAQs of best FLV Player
What is a FLV file extension?
Flash Video file uses .flv file extension. Flash video file format is commonly used with the video contents that are uploaded all over the internet. The best thing about this video file format is that it allows a high rate of file compression while at the same time it retains a superior video quality.
What are the tools I can use in exporting Flash Video to FLV file?
If you create Flash Video content and you want to export it as FLV file. You may use the Flash Video Exporter plug-in which includes Adobe Animate. Encode the video format using QuickTime or Windows Media with Adobe Media Encoder.
What is the suitable browser for FLV files?
Well, Adobe Flash is the most recommended to use. For it possesses a lot of Flash Video Encoder plugins. This function can be used in exporting video files to FLV format.
Conclusion
After all the reviews we have done, we can really say, it is true that there are numerous media players you can utilize in playing FLV files. These different video players that can offer a lot of features and functions that can help you to grind or even to entertain. However, you only need one media player software to utilize. It is now time to choose what suits you that most. You may consider their features presented plus the pros and cons so that you will pick the right one for you. Spread the information too by sharing this article to a friend that is also looking for a great media player for their Windows and Mac.
Did you find this helpful?
235 Votes
YES

Thanks for letting us know!
No

Thanks for letting us know!
Best Picks of Video Player
Aiseesoft Blu-ray Player
A universal media player for Blu-ray, DVD, video and audio.