7 Eminent Music Players for Windows with Fantastic Features and Functions
There comes a time that you will also get exhausted doing your work while sitting in front of your desktop. Therefore, music can be a go-to solution to get back your full attention and focus. Also, in accordance with the field of psychology, music is helpful in refreshing our minds and relaxing. However, to make that possible, you will need a great music player. Having the best media player on your Windows can really bring an immense experience of listening to music for us. In connection with that, we gathered 7 of the best music players for Windows that can really bring an unstoppable stream with your favorite track and playlist.
We will review their main features, price, and requirements in operating systems, pros, and cons to really dig deep into their essence. Without further ado, let us get started.

Part 1. Best 7 Windows Music Player
JetAudio
Overall Rating: 4.0
Operating System: Windows 10, 8, and 7
Price: $29.00
JetAudio is one of the all-in-one software that can offer diverse features and functions. This tool is equipped with an I ripping tool, converting tool, recording tool, MP3, and video encoding tools. Through its amazing technology, you may now enjoy any music while adding visual effects on it. These visual effects will really make the experience wonderful and amazing. However, we found out that the audio player has been outdated for almost four years. In fact the last update that they released was in December 2017. Therefore, we cannot say if this music player will go through the new technology nowadays. Despite that, we can really say that this audio recorder is still the best.
Pros

Multiplayer integration.
Can be used moderately.
Basics and essential features are provided.
Cons

Pricing plans are expensive.
The audio player is a little bit outdated.
The website is a bit messy.
It must be upgraded.
MUSICBEE
Overall Rating: 4.1
Operating System: Windows 10, 8, 7
Price: Free
MUSICBEE is a music player with additional functions and features. One of its bonus features is the music library where you can secure, organize, and manage your music in accordance with what you like. Henceforth, this music player can be used in playing your music that is installed on your computer or Google drive instantly with a good playback. Furthermore, one of the biggest flexes about MUSICBEE, it gives you the free access to a huge music database. This music is totally free with those users of Windows. Overall, those are enough to prove that it deserves its place on the list.
Pros

Can be accessed by many instantly.
It is available for all.
Skins and plugins are customizable.
Editing and upgrading your tags is possible.
Songs are automatically filled in the blanks.
Cons

Unresponsive and crash occurs sometimes.
Installation of additional components are required.
Foobar2000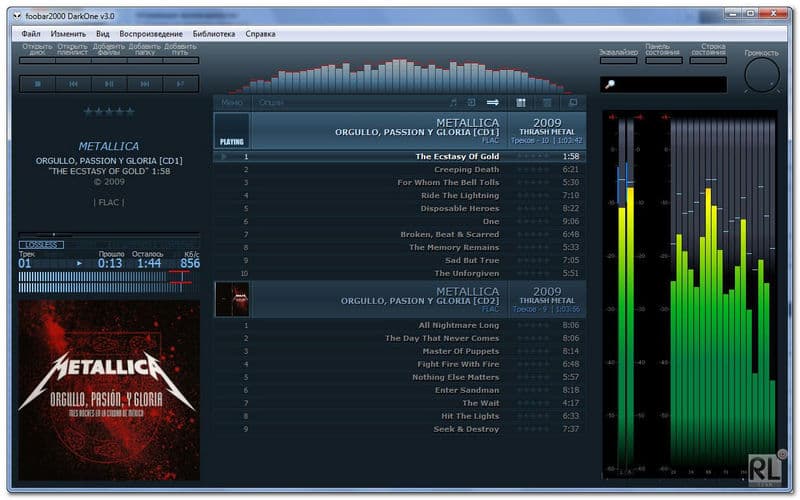 Overall Rating: 4.0
Operating System: Windows 10, 8, 7
Price: Free
Foobar2000 is a few of the advanced freeware audio players especially created for Windows computers. This music player will enable you to listen to your favorite music. It supports audio formats MP3, MP4, AAC, CD Audio, WMA, Vorbis, Opus, FLAC, WavPack, WAV, AIFF, Musepack, Speex, AU, SND, and more. In addition, it has a Gapless playback for continuous listening music.
Pros

Affordable and easy to download.
Easy to use.
Basic features are offered.
Cons

The website is disorganized.
AIMP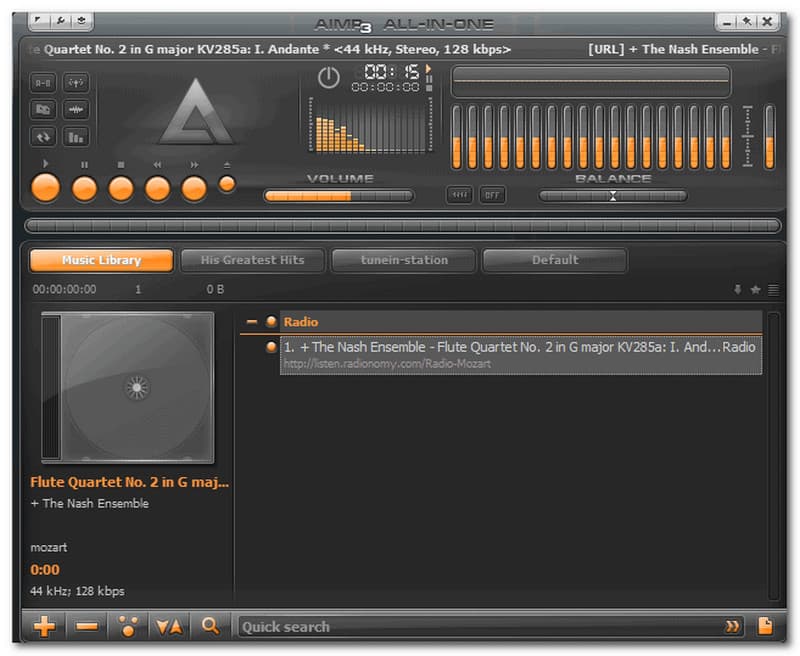 Overall Rating: 4.1
Operating System: Windows 10 / 8 / 7 / Vista / XP
Price: Free
AIMP is one of the most fascinating pieces of audio in the market nowadays. This music player is also competing alongside the best Winamp. In terms of its interface, it has a very superior vibe compared to the other player. Other than being the player, it allows the user to record audio anytime, anywhere. Therefore, if you are looking for a super effective and efficient music player, this might suit you the most.
Pros

All-in-on music player.
Smooth playback without interruptions.
Affordable and accessible.
Intuitive interface.
Cons

Limited features in the media player.
Winamp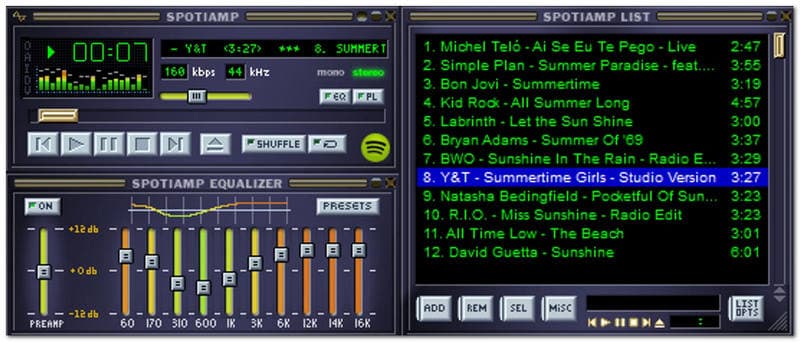 Overall Rating: 4.0
Operating System: Windows, Mac, and Android
Price: Free
Winamp is one of the most popular multimedia software that has the ability to let users play their music with ease and smoothly. This will guarantee you that it is safe to use even though some version has been leaked. It has a very supportive customer service and developer that cares so much with their consumers. In addition, it has an extremely editable media library that can allow you to rip and burn in a compact disc. Moreover, no doubt why Winamp was included on the list of being the best Music player in the market.
Pros

Continuously upgrading and developing.
Free and effective.
Safe to use.
Cons

Versions may be leaked.
Crashes and unresponsive sometimes.
iTunes Player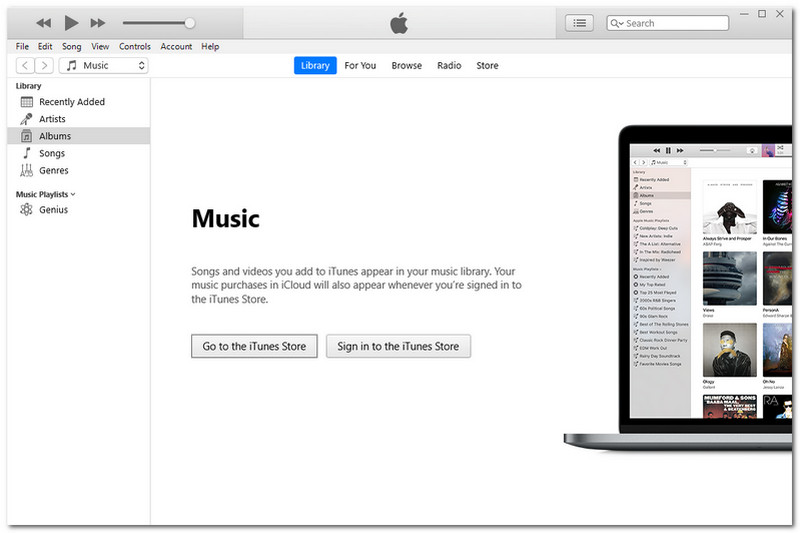 Overall Rating: 4.5
Operating System: Windows 10, 8, 7
Price: $1.29
iTunes Player is one of the Top 3 greatest music players in the market. This music software has gained its title together with Apple Corporation and due to the some reasons it detached to Apple and been disconnected with the latest version of Mac. However, that occurrence does not hinder iTunes Player from continuing on the run. It still remains as of the top performing software among Mac and iOs users and other kinds of devices that allows users to play their music with super high quality playback like in Windows computers. In fact, it is also the most common music player software installed in the company of Mac and iOs devices. The fact that it is trusted and proven by tons of users, we can conclude that this is a really great choice for a music player. You may try it now and explore more.
Pros

Manager and a player at the same time.
Converting your audio to a new format is allowed.
One of the most used music player.
Syncing and backing up is available.
Creating numerous playlists for organized playback.
Affordable software.
Cons

Frequently updated.
Overwhelming features are available.
AnyMP4 Blu-ray Player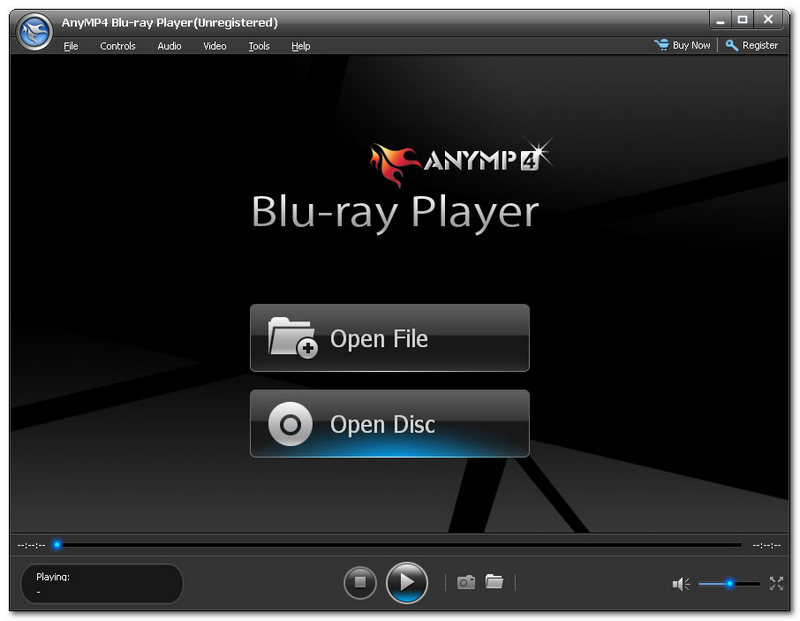 Overall Rating: 5.0
Operating System: Windows and Mac
Price: $18.75
AnyMP4 Blu-ray Player is excellent in playing Blu-ray disc and DVD. However, as time flies it also improves. Today, this software can also be used in playing different audio in numerous file extensions. AnyMP4 Blu-ray Player has an impressive sound quality. This is all because of the advanced technology installed in it. This player supports a 5.1 sound (Dolby Digital. DTS). Through the audio system, it can bring a sound quality like in the cinema. Try it and enjoy it.
Pros

Unique features are provided.
Easy to use.
Numerous features offered.
All-in-one software.
Cons

Focuses on playing compact disc.
Some functions are confusing.
Part 2. How to Pick Up a Music Player
To choose the pic the best Music player for you, a standard is a must that will guide you in choosing. You may check some of the three essential factors that you may consider. Check these out.
Features and Functions Offered
The main point why you are looking for a music player can be found in the features and functions of the software you will choose. Always remember and consider choosing the music player that can play your song with lossless quality and smooth playback. Bear in mind that you deserve more especially when you are paying. Which will lead us to the next point.
Cost Effective and Efficient
Efficiency and effectiveness of a music player is also one of the most important things you need to pay attention to. A cost efficient music player offers more than what you have paid or at least enough. Do not choose a software that offers an insufficient function and functions.
Good and Great Feedbacks from Users
In any product that you will purchase, it is important to check the feedback from the user that has experienced the software. Through this you will surely measure its effectiveness. If a music player has a rating of 4.5 and up, it is good.
Part 3. FAQs of Best Windows Music Player
Is there any Music Player software that I can utilize with my Mac computers other than the iTunes Player?
There are music players other than iTunes that you can utilize with your Mac computers. Some of these are the MUSICBEE and AnyMP4 Blu-ray Player; these two will really offer fantastic features for you.
What are the music players that are applicable with my mobile devices?
Most of the mobile devices have a built-in music player when you purchase, however, if there are instances you may need another player. We highly recommend the iTunes player.
How do you play iTunes on your computer?
Go to the desktop by clicking the Windows + M. Then press I until you hear the screen announcer. After you heard the word ITunes you may now click the enter key once. Then enjoy listening.
Conclusion
Therefore, as a final verdict to this article. We can say that there are multiples of music players for our Windows that can provide different amazing features and functions for our overwhelming experience of listening to music. These various software also come with different identities in terms of price, advantages, and with their flaws. However, we can guarantee you that these seven music players are effective and will not be regretted after utilizing them. You just need to make the right decision because all of them are great. Also, you can send the link of this article to a friend that is looking for a music player just like you.
Did you find this helpful?
249 Votes
YES

Thanks for letting us know!
No

Thanks for letting us know!
Best Picks of Music Player
Best Picks of Video Player for Windows
AnyMP4 Blu-ray Player
Make Blu-ray, DVD, and video playback easier on computer.