3 Best Tools to Convert Videos from 2D to 3D for Windows and Mac
Converting 2D movies or videos to 3D is important because nowadays, people are more attracted to 3D. It will give you a whole new experience when it comes to watching. To help you create great 3D movies, here are the 3 best tools recommended to help you convert your favorite 2D movies or even just a personal video from your phone to 3D. These 3D video converter tools are also very easy to use so it's very good for those people who are having a hard time using converting software.

Part 1. 2D vs 3D: Difference Between the Two
Some people are confused with 2D and 3D. Some even can't define the meaning of each one. So to start, we are going to introduce you to these two first. 2D is usually used for making animated movies, cartoons, business videos, company organizations, educational purposes, video games, commercials on TV, and a lot more. 2D or two-dimensional subjects have width and height only. Characters or objects are made in a two-dimensional space.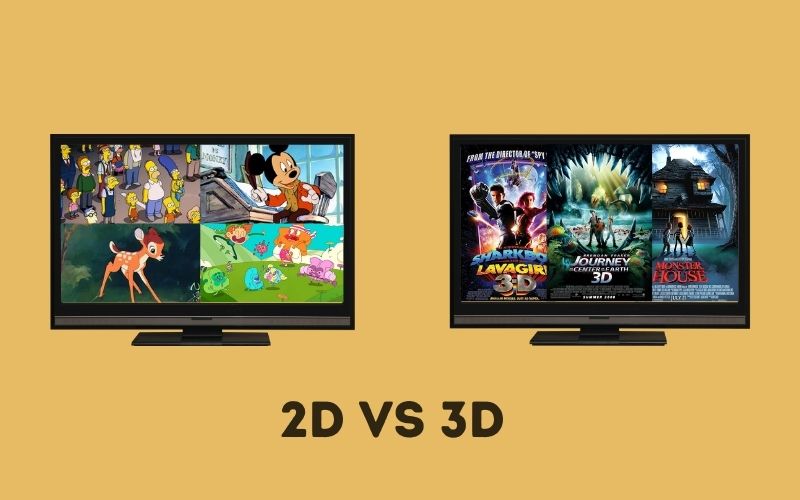 2D animation has 3 phases and these are pre-production, production, and post-production. Pre-production is where the animators form the flow of the story, the script, choose the color palettes, choose the background, select the actors and do the voiceovers. The production part is the phase where the choices are applied and where most of the work is done. This is where the cleaning up, coloring, movements, and other more are being done. Lastly, post-production is where the final editing process is being done. This is where the additional effects of sound or the voice-overs are taken care of. Moving on with the 3D animation where 3D artists are responsible to make the objects feel like they truly exist in the world. Characters in 3D animations have skin weights, bones, and limitations for them to move in the way they want it to move.
In making 3D animations, you are tasked to be familiarized with the movements of humans, creatures, and animals. You should familiarize yourself with the facial movements and the different moods. In addition, you must know the mechanical design, mechanical operations, and lastly, the weight and physics of your object.
Both animations are great but of course, they have differences. The first difference is the way animators process both 2D and 3D animations. Both animations have different processes. 3D is more complicated because you will focus on the details of your subjects here. 2D is more about creating frames to explain a sequence while 3D animation is more realistic. Examples of 2D movies are Frozen 2, Trolls World Tour, The Lion King, and a lot more. Here are the 3D movie examples that you can find on the internet: Friday the 13th, Jaws 3-D, Piranha 3D, and more.
Part 2. Top 3 tools to convert 2D to 3D
1. 4Videosoft Video Converter Ultimate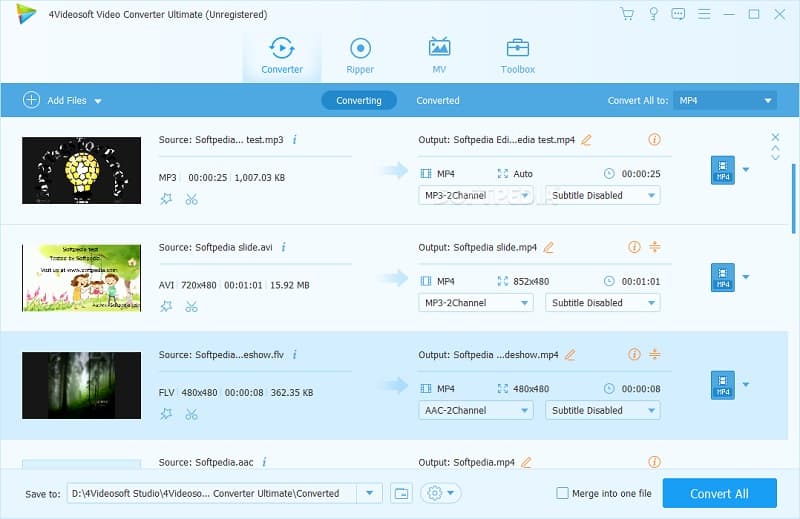 One of 4Videosoft Video Converter Ultimate's features is converting 2D videos to 3D. It supports five output 3D modes such as ten types, full, half-width, top and bottom, and half-height. The software also enables you to choose the audio track that you want and add subtitles.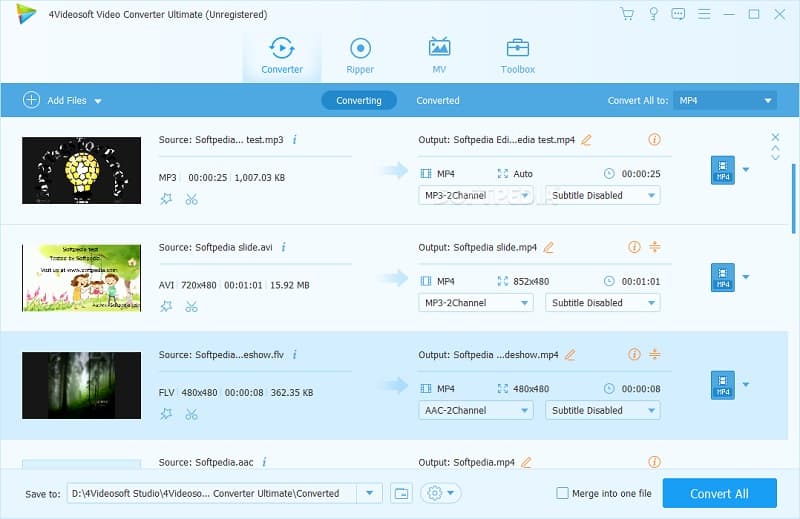 It can help you save a lot of time because of its 6x faster-converting speed. This software supports Windows 10, Windows 8/8.1, Windows 7, Windows Vista, and Windows XP (SP2 or later) and Mac.
Pros

Beginner-friendly.
Open source or free software.
You can have a backup copy because the burn process is easy to do.
Cons

It doesn't work well with AMD GPUs.
It is only available for Windows and Mac.
2. DVDFab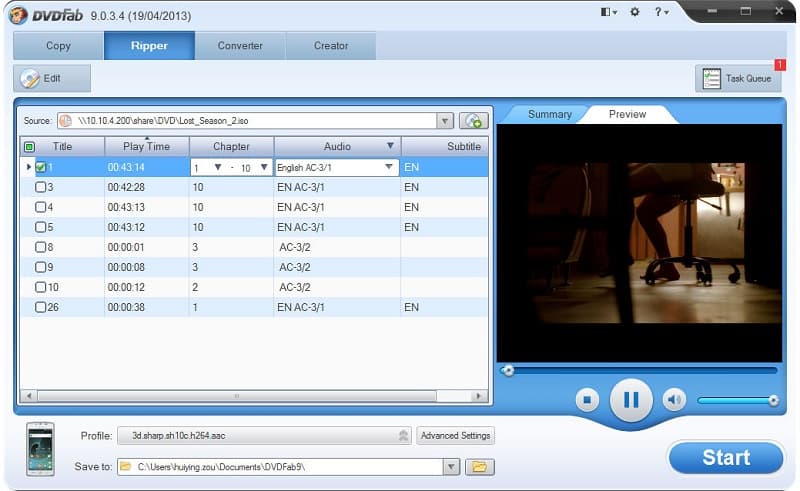 DVDFab is the software that can help you when it comes to copying, converting, and burning software. It even helps you cancel out DVD protections such as CSS, CPPM, RC, RCE, APS, UOPs, ARccOS, RipGuard, FluxDVD, CORE X2, and more.
One of its features is the 2D to the 3D converter which allows you to turn your 2D videos into 3D to enjoy watching more. It will give you an amazing 3D visual effect that you will definitely enjoy. Not to mention that it's very fast when it comes to converting which helps you to save a lot of time. You can play your videos or movies on your computer, 3D TV, Sharp SH-12C Aquos 3D, glasses-free 3D smartphones, and other more compatible devices.
Pros

Beginner-friendly.
Open source or free software.
Carry HDR10 and HD audio output.
Cons

The free version is limited.
The software sometimes crashes in other versions of Windows.
The Dolby Vision HDR layer is not supported.
3. IQmango Free 3D Video Converter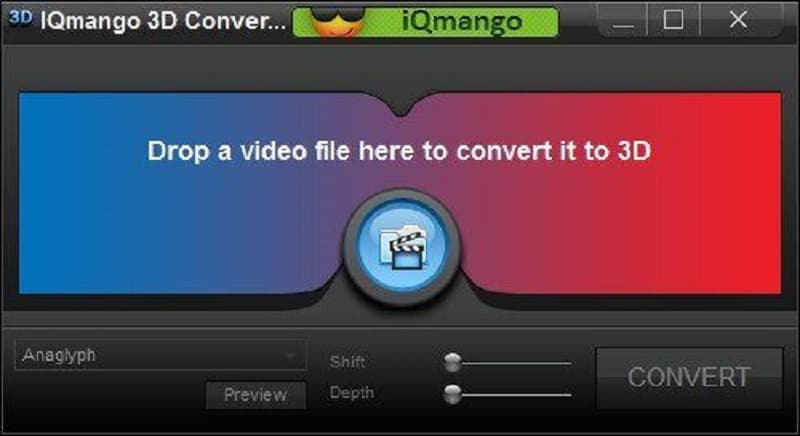 IQmango offers a lot of free video tools, free audio tools, free portable device tools, free burning tools, and a lot of other free tools. One of the software that it offers is the free 3D video converter that turns 2D movies and videos into an amazing 3D experience. This software supports 7 different types of 3D capability like 2 side by side, 3 anaglyph, and 2 top and bottom options. You can make sure that you will get the same high quality of the video or movie that you are converting. Using this software is very easy. It even allows you to watch the preview of the file before you convert it. It converts different video formats such as FLASH, HD, and more. It supports Windows 10, Windows 8/8.1, Windows 7, Windows Vista, and Windows XP (SP2 or later) and Mac.
Pros

Open-source software.
Beginner-friendly.
Assuring you that it will deliver you high-quality results.
Cons

Features for editing a video are limited.
Part 3. FAQs of 2D to 3D Converter
Which is the best software for converting 2D to 3D video?
There is much software that can help you convert 2D videos to 3D like DVDFab and 4Videosoft Video Converter Ultimate which are very easy to use.
How to convert 2D video to 3D on Mac?
IQmango Free 3D Video Converter can help you with converting 2D video to 3D. It also supports 7 different types of 3D techniques including 3 Anaglyph, 2 Side by Side, and 2 Top and Bottom options.
Is there an online 2D to the 3D converting tool?
Yes! There's a lot of software that offers 2D to 3D conversion. One of them is the 4Videosoft Video Converter Ultimate. It is also compatible with different versions of Windows and Mac.
Conclusion
To sum it all up, other than the software that you already know, you can also rely upon these 3 best tools when it comes to converting your videos from 2D to 3D. To experience the best way to watch your favorite movies, you must try these 3 software out! We will assure you that you will not regret it!
Did you find this helpful?
183 Votes
YES

Thanks for letting us know!
No

Thanks for letting us know!
4Videosoft Video Converter Ultimate
A powerful video converter, editor and enhancement tool.